News
This Manchester restaurant has created an Indian cheese toastie – with soup for dipping
Bundobust is back with a new wave of specials, including a vegan take on cult favourite the Bombay sandwich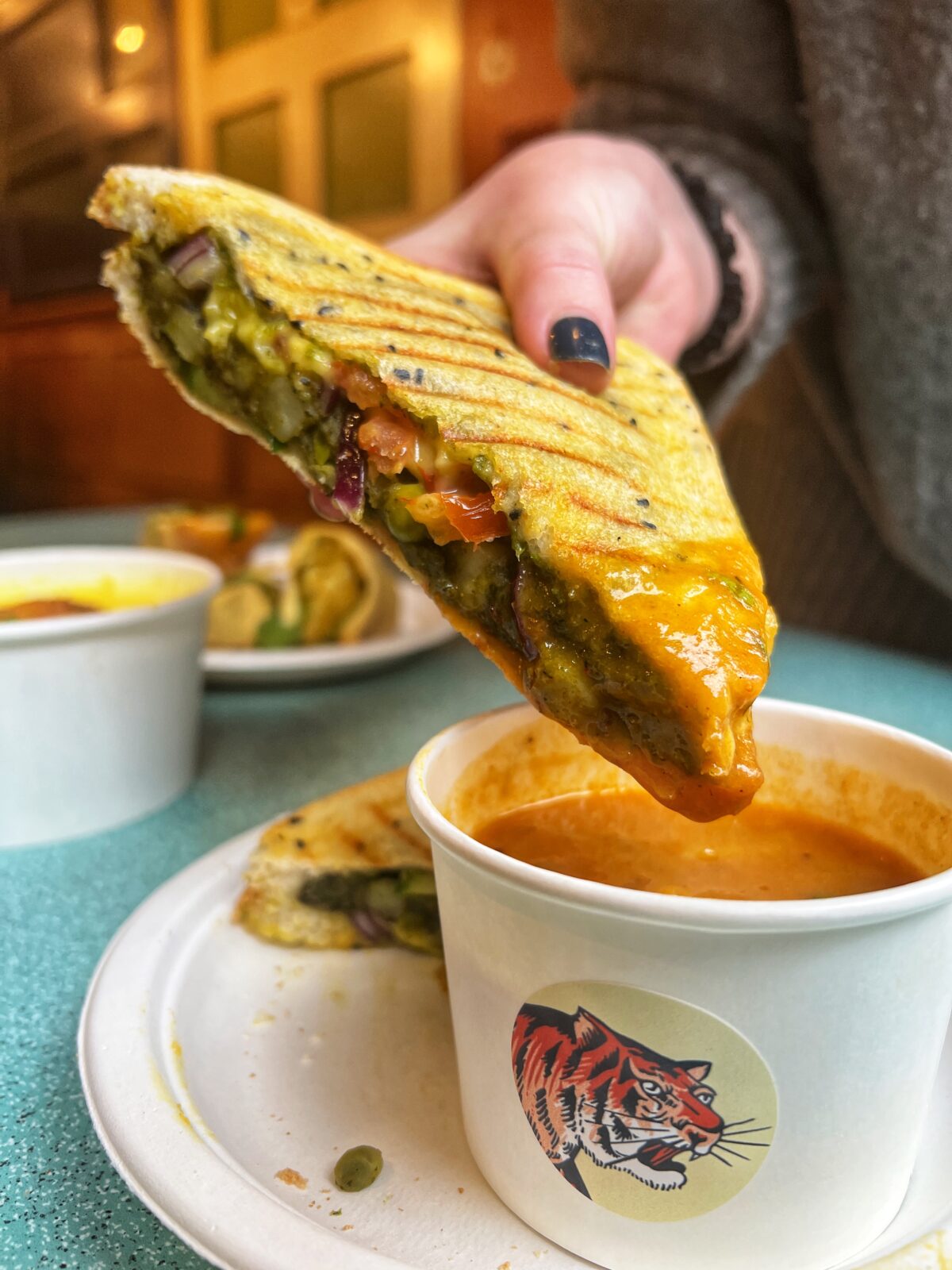 When it comes to comfort food, there's nothing like a good soup and sandwich to get you feeling toasty on a wet January day. Even better if the sandwich is grilled, Breville-style, to ensure it's crimped on the edges and scalding hot in the middle.
Add in a spicy Indian street food twist, and that's exactly what you'll find down at Manchester restaurants Bundobust this month as part of its newly released January specials menu.
Serving up their take on the Bombay sandwich, famously known as one the Indian city's most popular street snacks, this 'grown up grilled cheese' is packed with potato and spinach, green chutney, cucumber, red onion, tomato and vegan cheddar.
Seasoned with zingy chaat masala and served with Sambhar – a lentil, aubergine and bottle gourd soup – it makes for a classic lunchtime combo, reports The Hoot.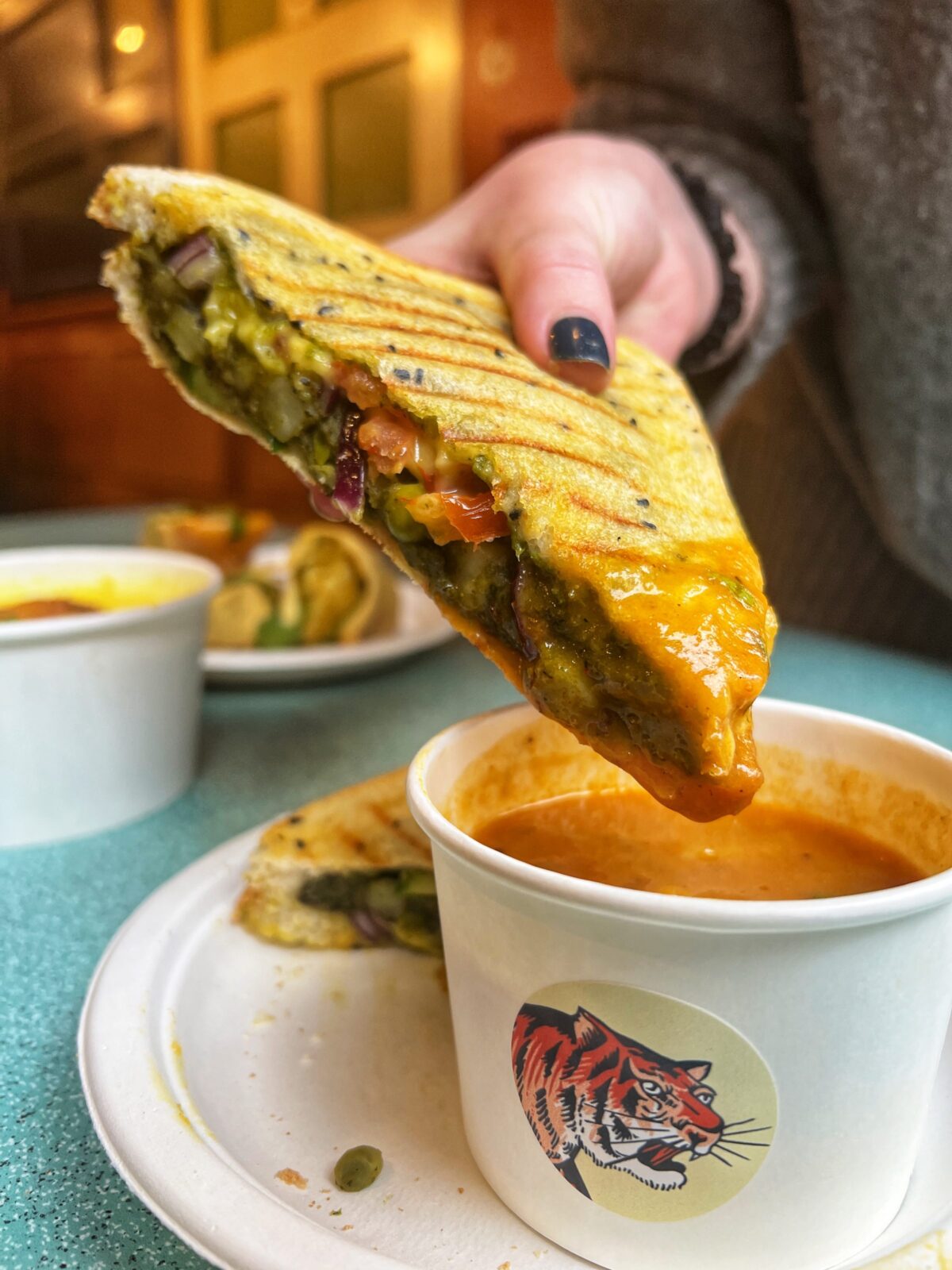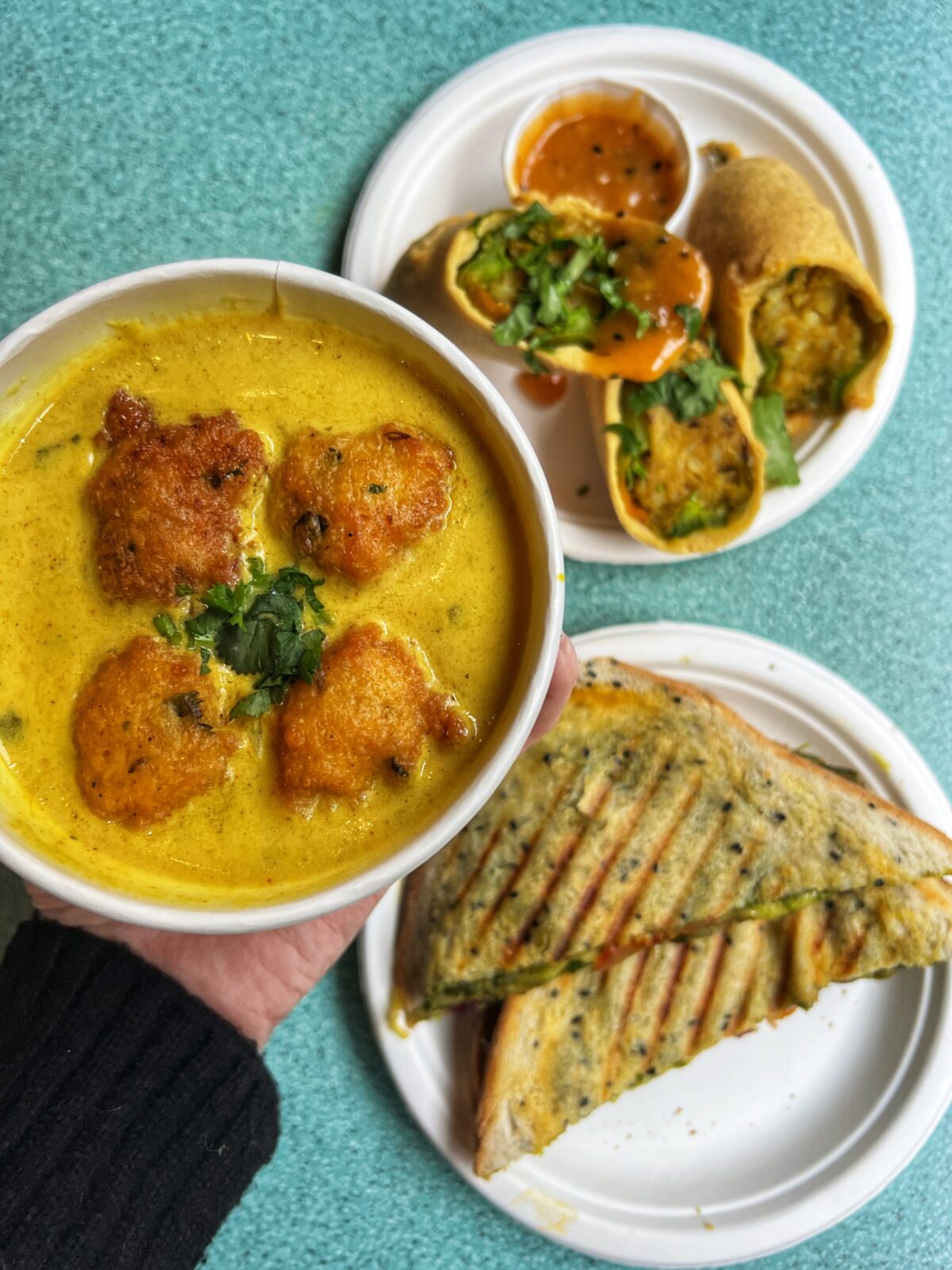 Elsewhere on the January specials menu, you'll find full-to-bursting green sweet chillis stuffed with spiced potato in a crispy gram flour batter and served with mango chutney dip: an Indian deli counter staple that draws inspiration from parent restaurant Prashad (and the stuffed chilli from their formative days in mid-90s Bradford).
Read more: A new 'first of its kind' Indian drive-thru has opened in Greater Manchester
Add in the lightly sour, satisfyingly spiced and luxuriantly creamy Punjabi Kadi (moong dhal pakoras simmered in a garam massala, yoghurt and gram flour curry), new recipe Paneer Kadai and a new-and-improved Egg Bhurji recipe with cumin and green chilli, green peas and coriander, both served with pillowy bhatura, then try to tell us you're not feeling hungry.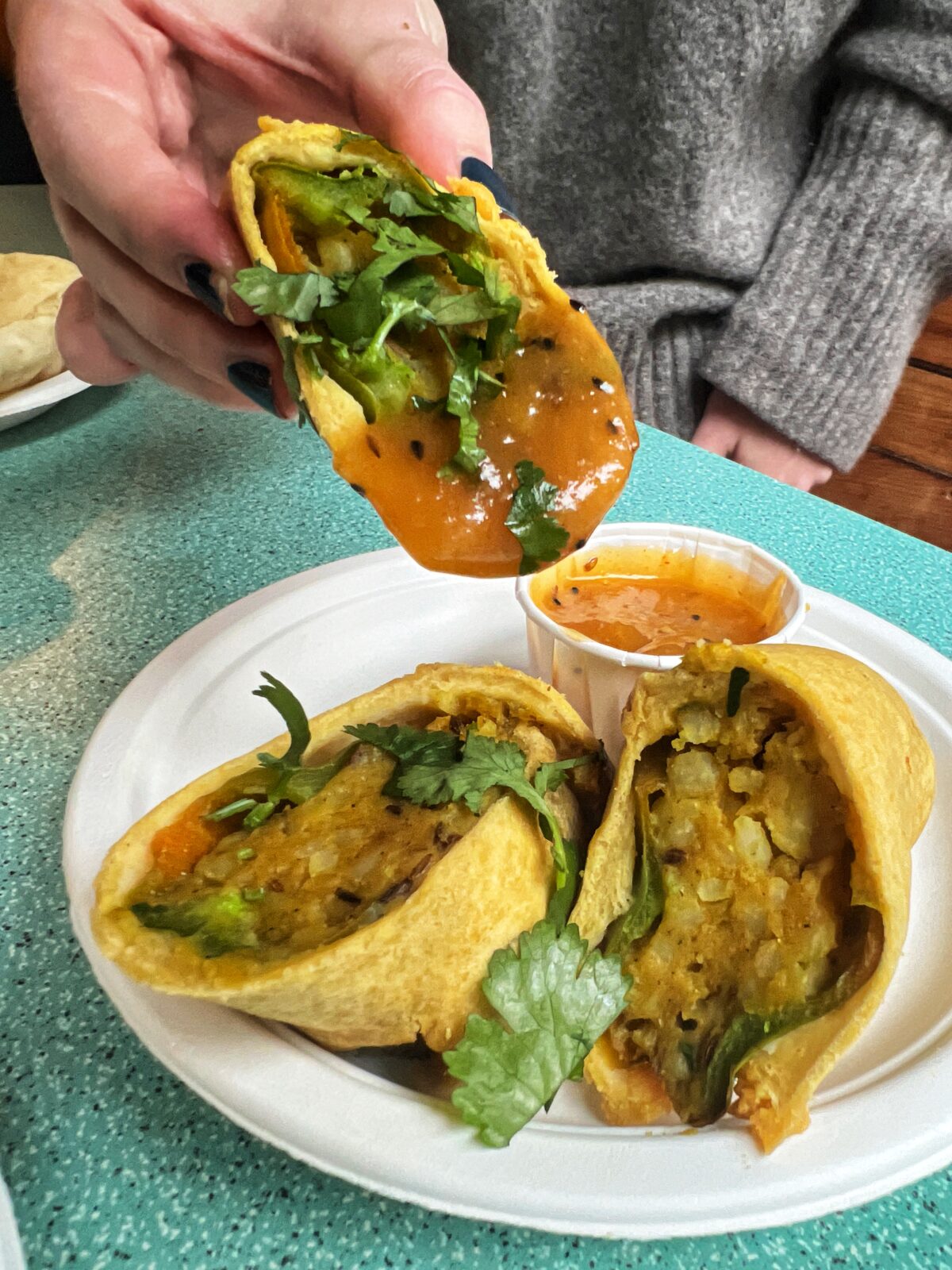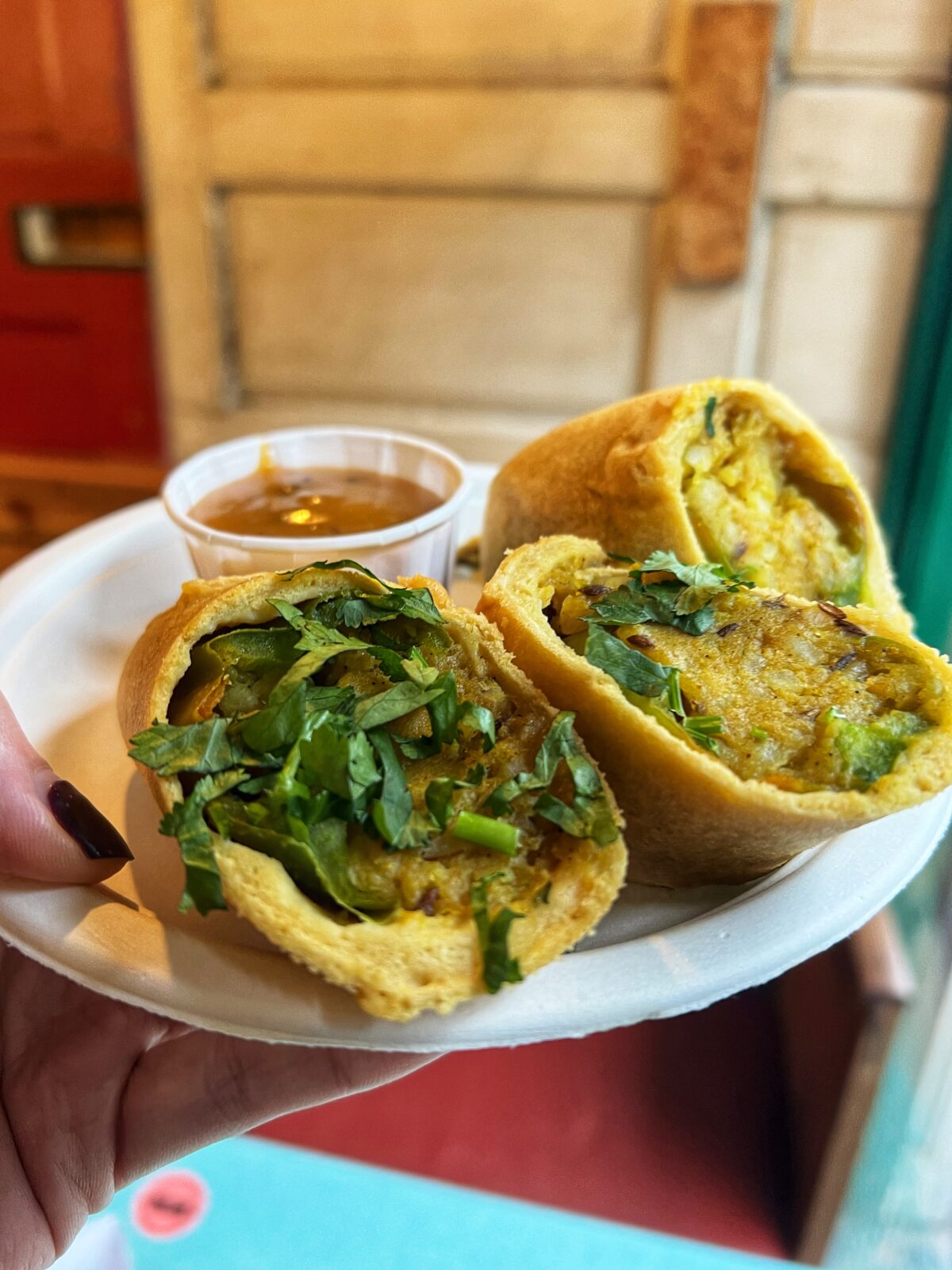 Read more: Manchester's first Scottish-Indian restaurant has closed its doors in Chorlton
One of our top picks for vegetarian and vegan dining in the city centre, you'll also find tried and tested favourites like the vada pav, paneer tikka and bundo chaat on the menu here to enjoy alongside the new specials.
For those attempting Veganuary this year, they'll be happy to know that 75% of the menu is vegan and there's no meat on offer at all – so you're unlikely to be tempted to cheat.
To book your table and to view the full menu, take a look at the Bundobust website here.
Feature image – The Hoot Leeds