News
Manchester restaurant's amazed reaction as it makes Michelin guide just 8 months after opening
Despite being a new arrival in the city, District has been selected by Michelin as one of Manchester's best restaurants.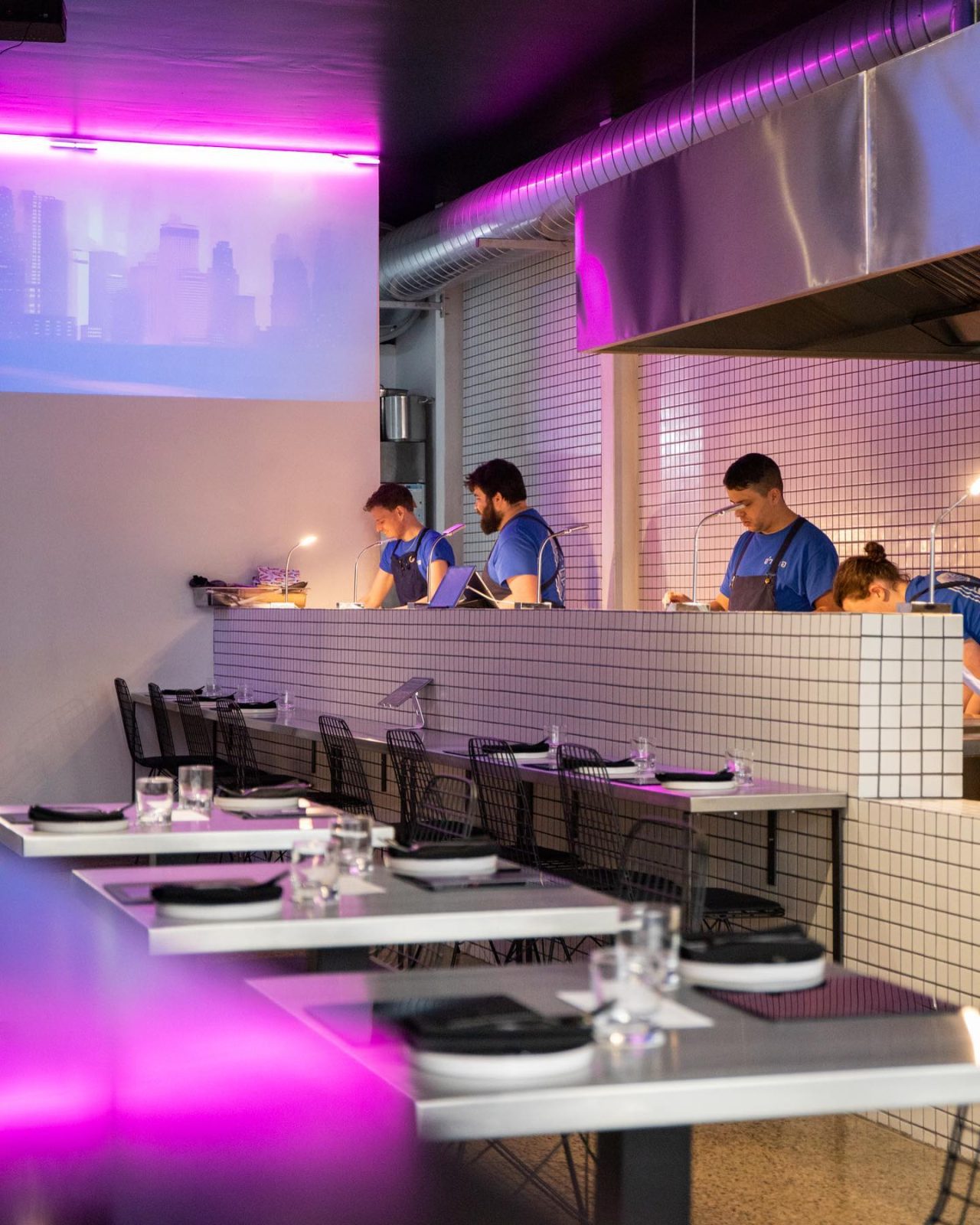 This week Michelin has released its 2022 Guide and the Northern Quarter restaurant District has scored big.
Despite being pretty new to the city's dining scene, the new wave Thai eatery managed to bag a place in this year's coveted list of recommended restaurants.
As it's only been open for eight months., the news has left owners stunned – prompting an outpouring of gratitude on the restaurant's social media pages.
Sharing the news with its followers yesterday, District wrote on Instagram: "Congratulations to every restaurant that gained and retained their stars today!
"We are so proud to be mentioned in the 2022 @michelinguide
"In all honesty this wasn't on our radar after only being open for 8 months but we are honoured. Thank you to everybody who has visited so far and to our team for their commitment and hard work."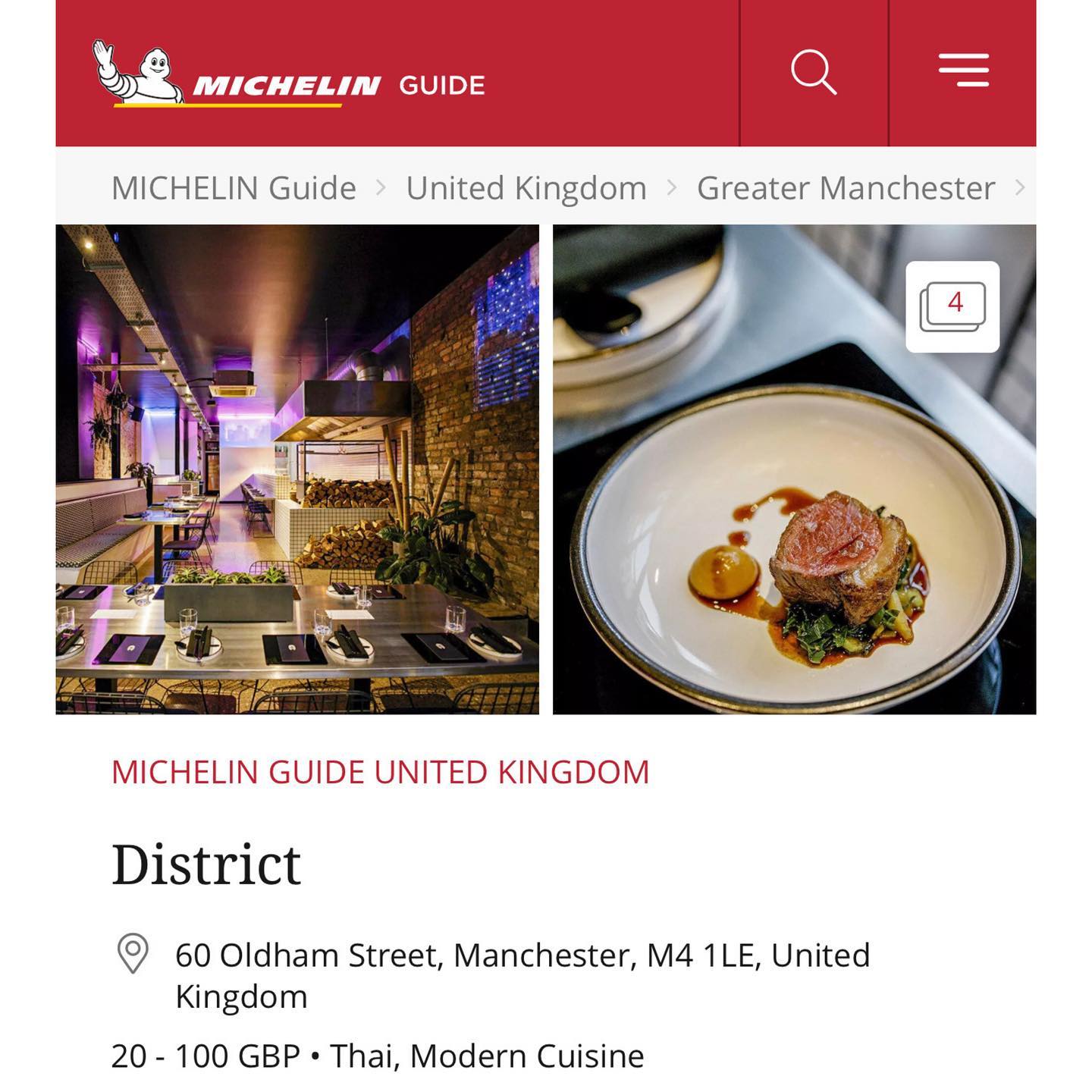 Known for its progressive barbecue cookery inspired by a futuristic vision of Bangkok, District serves a choice of two different set menu experiences.
Every dish touches the barbecue, with a choice of the 12-course 'The Full Experience' priced at £100 or the 6-course 'Discovery' at £50.
Michelin's description of District reads: "Industrial styling, a banging playlist and projections of a Bangkok of the future set the scene for on-view barbecue cooking.
"Two set tasting menus offer deconstructed and re-invented Thai dishes with a classic heart. The knowledgeable service is well-paced and there's a cocktail bar downstairs."
Speaking on the huge achievement, owner Ben Humphreys told The Manc: "It feels amazing to be mentioned in the guide after such a short amount of time.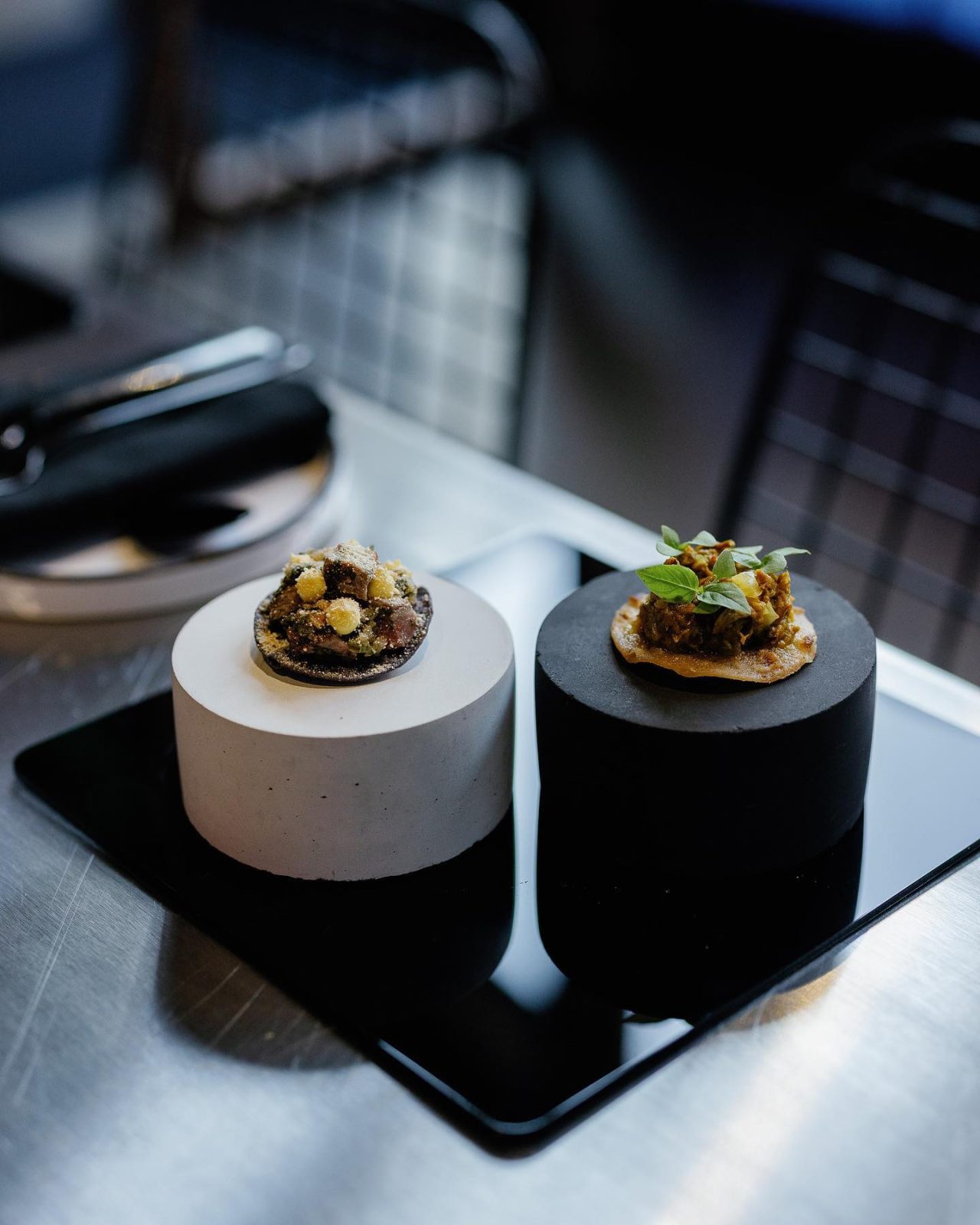 "We are a small, tight-knit team working on a small budget so any recognition for all the hard work feels great. We are so appreciative of the team for just getting stuck into all areas of the business."
Asked whether this taste of fame has tempted them to aim higher for a star, he added: "It's great to know we are on their radar and they like what we do.
"We will just carry on cooking food and giving service that we'd like to experience and that we think our guests will love. If that brings us any accolades in the future that'd be a bonus!"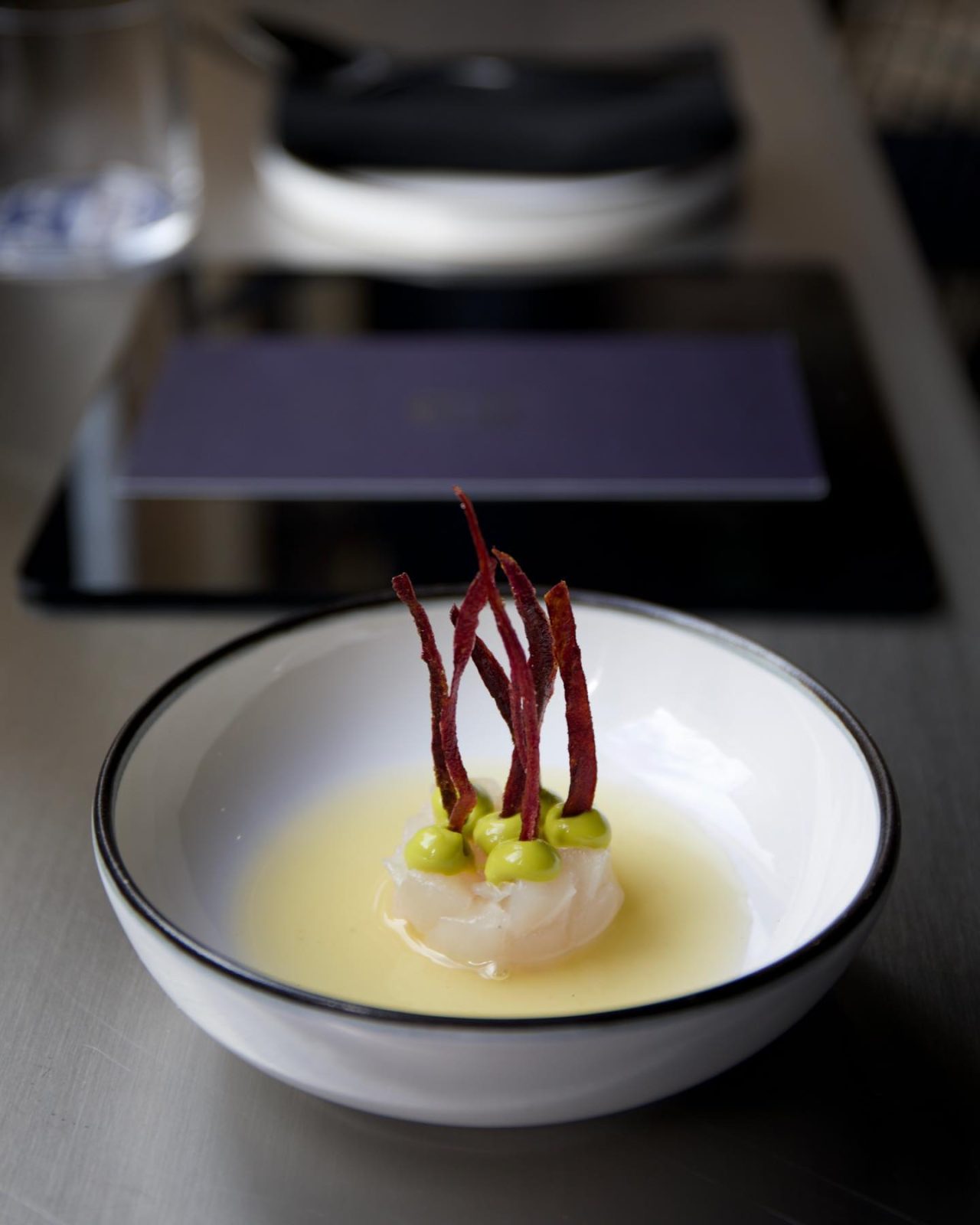 Commenting on the restaurant's journey so far, Ben told us: "We're trying to offer something a little different which has opened us up to criticism and skepticism so it's been tough at times.
"However, we've had some real highlights and going in the guide is definitely one that makes it all worthwhile."
Still, despite all the praise it hasn't exactly been smooth sailing for District since opening its doors on Oldham street.
Last year, the restaurant came under fire after getting embroiled in a 'religious diet' row with a customer that went viral on social media.
The argument, which stemmed from the new wave Thai eatery's non-refundable deposit policy, came to a head after a customer asked for its famously strict 12-course set menu to be altered to cater to his religious needs.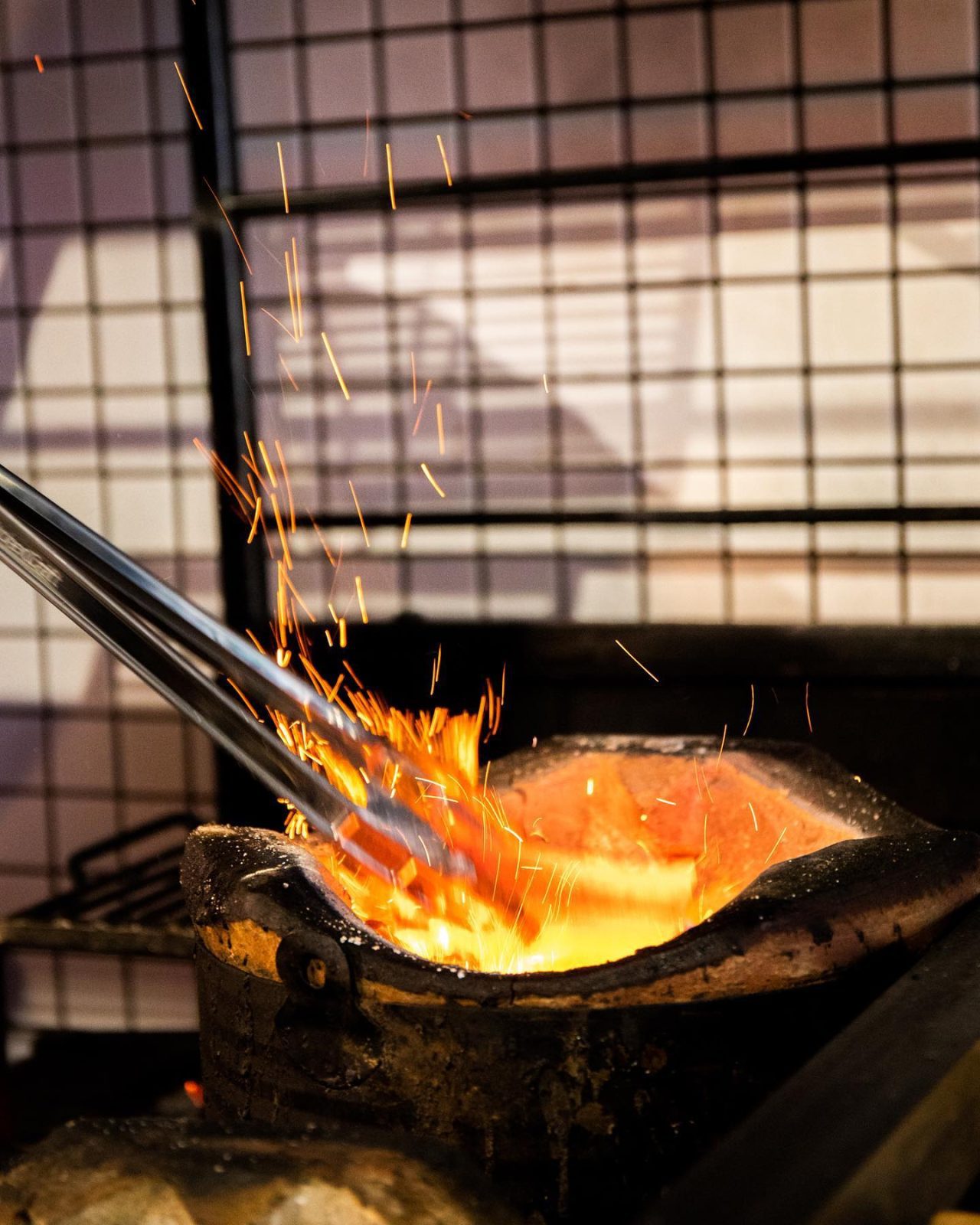 In this instance, the diner asked for a pork dish to be substituted after already paying his £15 deposit, at which point he had already been notified that he should contact the restaurant about dietaries before putting down any money for the booking.
After being told it was not possible, he emailed to ask "why not shout loud on your homepage 'We don't cater for Jews'".
Read more: Chefs refusing to cater for dietary issues listed as hospitality trend for 2022
Ultimately, however, his threats to speak out on social media spectacularly backfired after the restaurant posted them to its social pages themselves – adding it 'will not be bullied or threatened into returning deposits'.
Feature image – District