News
Manchester's hip-hop-themed burger shop has returned to Stockport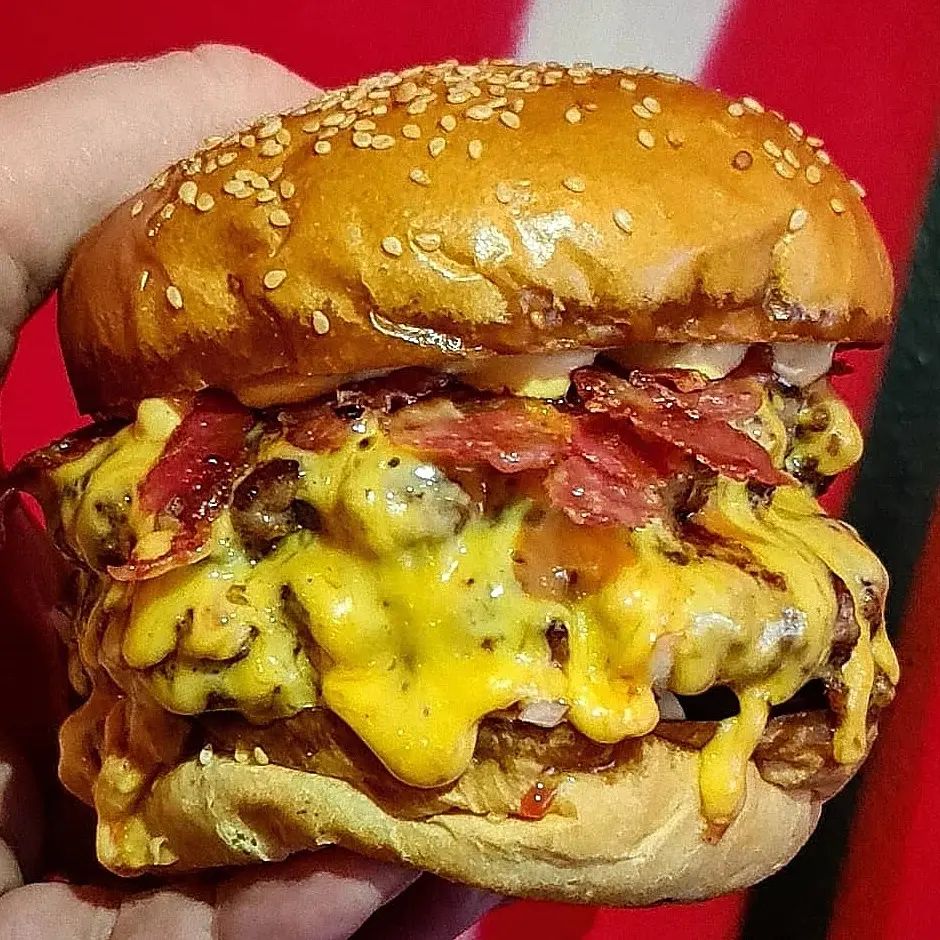 Manchester's much-loved hip-hop burger shop has returned to Stockport after an eight-week hiatus, and we're absolutely buzzing to have them back.
Following a short closure to allow for a kitchen refurb, dirty burger peddlers Big Grillie are back – serving up a menu full of towering smashed patties, fried chicken, and loaded fries to the good people of South Manchester.
With a host of dishes named after hip-hop icons like Snoop Dogg and Childish Gambino, Big Grillie's burgers are available to order for delivery or collection only at The Drawing Room in Bramhall.
Must-trie burgers include the 'Chilli Gambino' – comprised of two 100% beef smashed patties, chilli and coriander cheese, chilli jam, chorizo rosario sausage and chipotle mayo in a sweet brioche bun – and the 'Snoop', which comes with double patties, bacon, house burger sauce, pickles, red onion and American cheese.
Read more: Burgerism take out 5-story billboard in bid for Restaurant of the Year
Elsewhere, you'll find the 'Junior Mafia' – full of umami richness with a mix of truffle salami, Neapolitan pizza sauce, a deep-fried cheese patty, pepperoni and 100% beef smash patty. With added balsamic glaze and grated parmesan, this might just be the naughtiest burger on the. menu.
Add to that the 'Old Skool' (featuring a 100% beef smashed patty, American cheese, house ketchup, mustard and pickles), plus cracking fried chicken tenders, a fried chicken burger and 'Slutty' BBQ fries topped with charred chorizo, BBQ sauce, baconnaise and crispy onions, then try and tell us you're not drooling.
It's not all about the meat, though. Veggies and vegans are catered for too, with a selection of mouthwatering sides including salt and pepper fries, deep-fried 'Saganaki' halloumi fries with hot honey, chilli, coriander and crispy onions, and simple, skinny 'house fries' dusted with Maldon salt.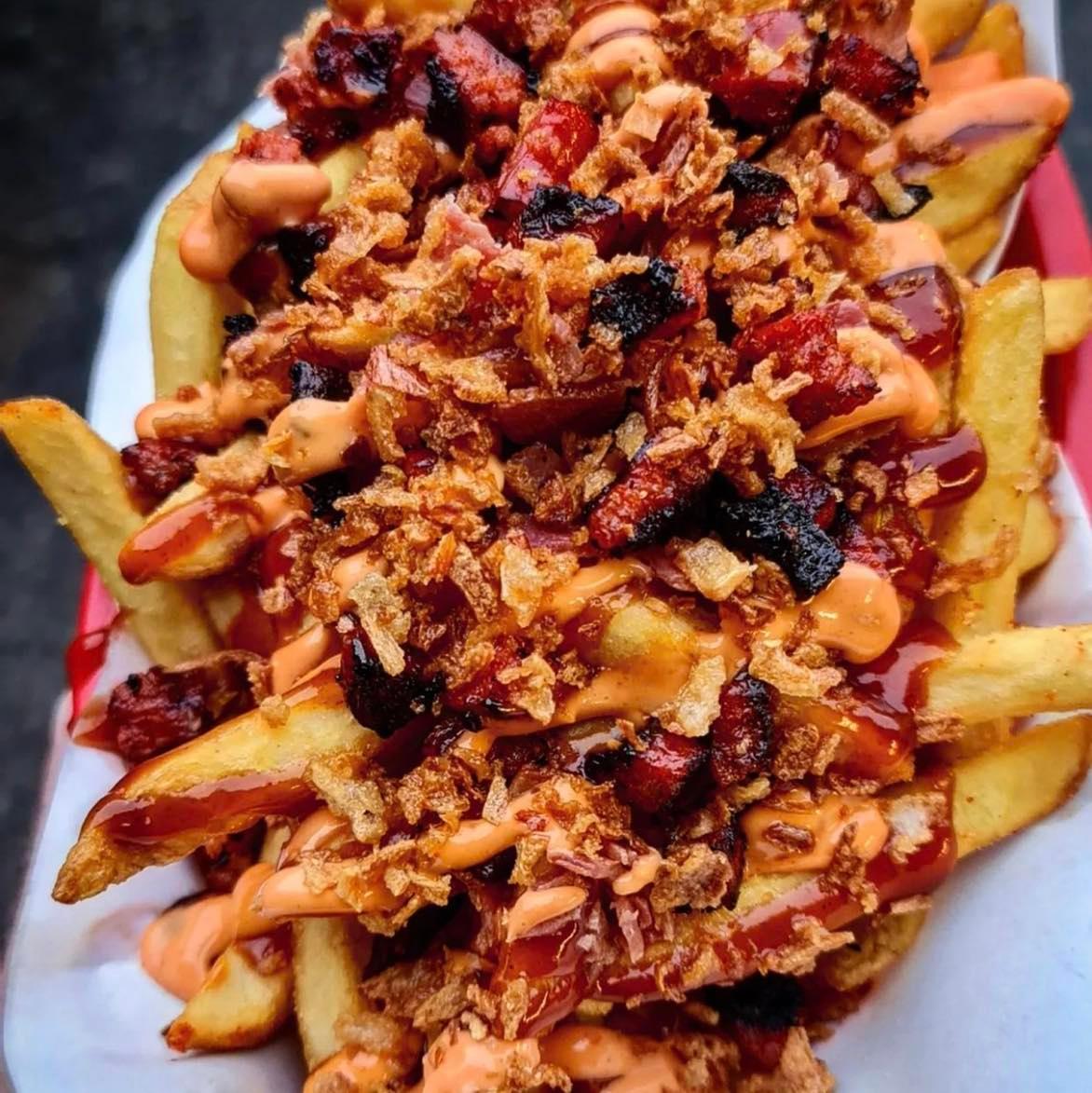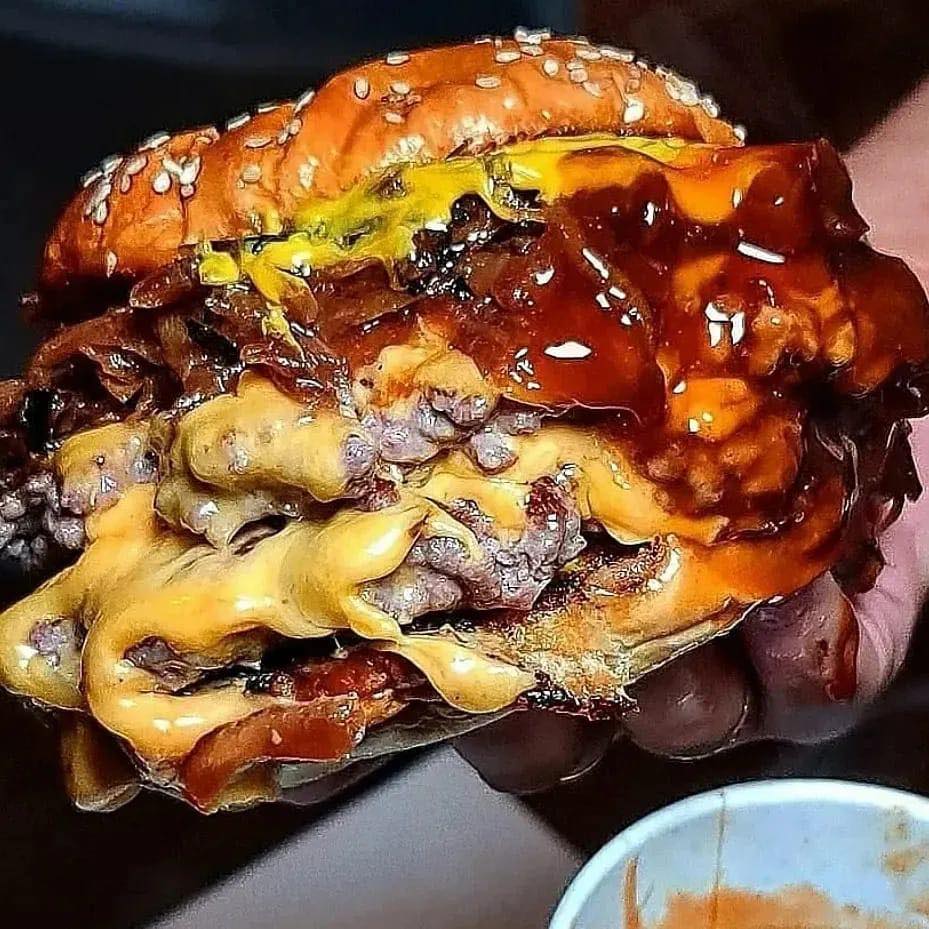 Read more: Manchester's tiniest tapas bar is taking over Chorlton Green
Speaking on his return to The Drawing Room, Big Grillie founder Alex Applegarth told The Manc: "Bramhall and South Manchester are awesome and we're grateful for the support they've shown us throughout the pandemic
"South Manchester has lots of burger joints, but we want to elevate it beyond the regular smash-burger joints that seem to be popping up everywhere.
"I could completely bore everyone to death for hours about the science behind cooking methods, Maillard reactions, meat to fat ratios and everything in between but I won't.
"Hit us up and give us a try instead! We're also able to smash out top-quality fried chicken not too!"
You can find Big Grillie's burgers available on Deliveroo, or you can order for takeaway directly through the website here.