News
Manchester's tiniest tapas bar is taking over Chorlton Green
Diners can expect to find tried-and-tested tapas favourites, alongside lesser-known dishes adapted from family recipes passed down through generations.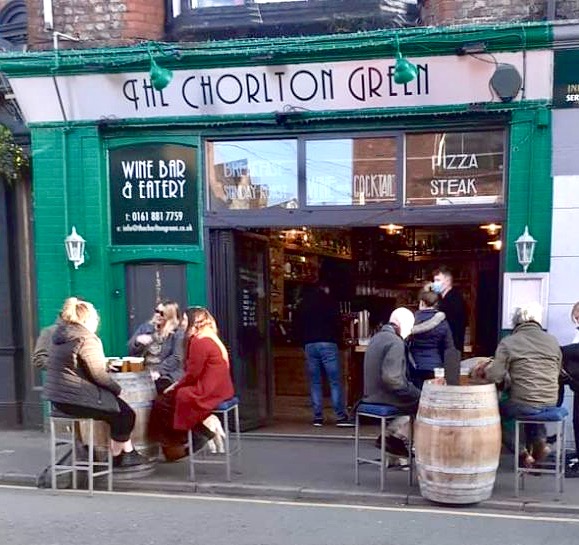 Manchester's tiniest tapas eatery has just revealed plans to take over the kitchen at Chorlton Green over the Jubilee weekend.
Abeja chef Ana Villegas will be moving into the charming independent wine and cocktail bar, run by local couple David and Lucy, for four days – cooking up a southern Spanish menu, with a focus on fine Andalucian produce.
A biochemist for the past twenty years, she first launched Abjea in 2019 ahead of the pandemic – starting life from a tiny unit hidden underneath the Mancunian Way.
This was Ana's first foray into the world of hospitality – not that you'd be able to tell – and whilst she no longer has her unit at Hatch, she's continued to do pop-ups around the city every now and then whilst she looks for a new home.
Now, she's bringing Abeja to the Chorlton Green for a limited time only – giving fans a chance to sample some of their favourite dishes once again when she pops up in the south Manchester suburb this June.
Starting from 2 June, fans will be able to tuck into gorgeous sharing platters of painstakingly-sourced Spanish cheese and charcuterie from chef Ana Villegas' hometown, alongside special nibbles like piquillo pepper hummus canapes and olives.
On the tapas menu, meanwhile, diners will find blistered padron peppers sat alongside handmade serrano ham and spinach and cheese croquettes, as well as Olla Gitana – a special stew you must try that comes from Ana's hometown of Granada.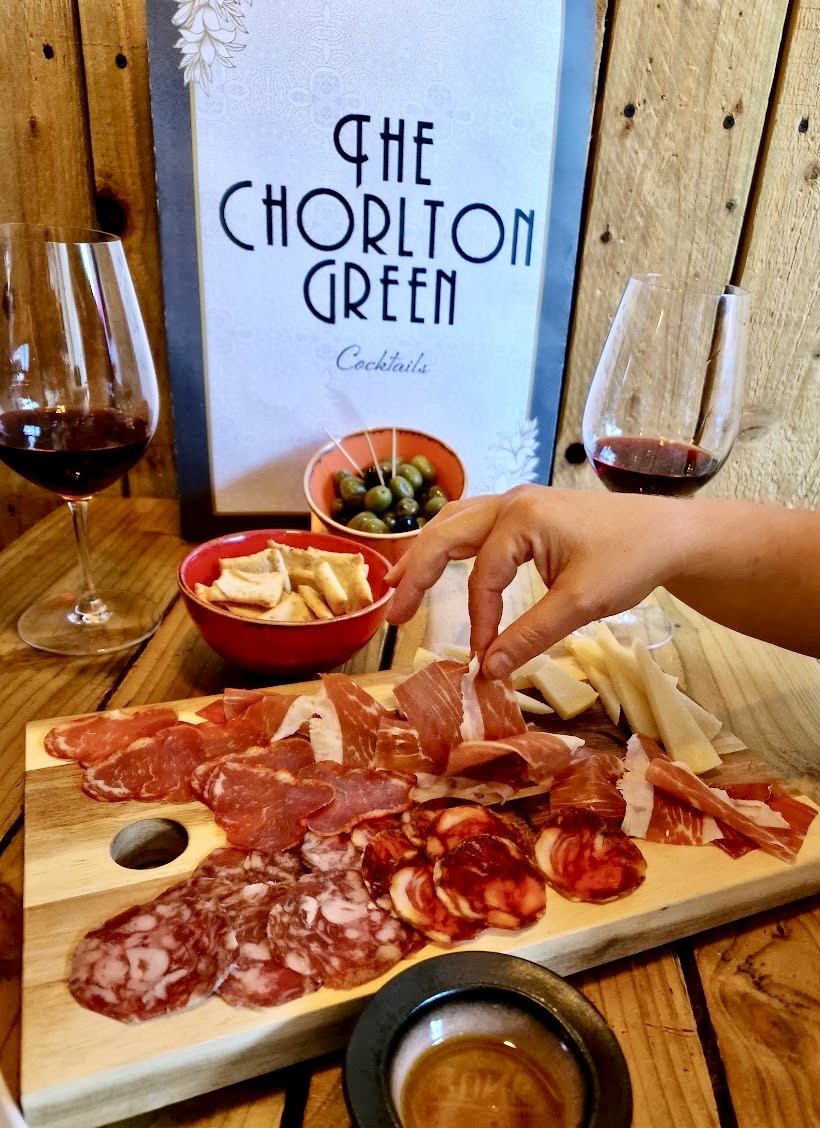 Other must-tries include her classic Spanish tortilla, which comes served with aioli and piquillo peppers, and the Pincho Maruno – a dish of marinated Iberico pork skewers, served with padron and piquillo peppers.
Elsewhere, you'll find the tapas staple patatas bravas with customisable add-ons like chorizo and fried eggs, alongside grilled, juicy shell-on prawns and crisp, lightly battered calamari.
As for dessert (if you've got room), think freshly-fried churros served with a chocolate dipping sauce. The perfect way to finish off an afternoon or evening of indulgence, if you ask us.
Alongside Chorlton Green's great selection of drinks, Abeja will also be serving up glasses and jugs of classic sangria to help locals celebrate this Bank Holiday with a Spanish twist.
Read more: Inside Blinker, the new Manchester bar with a dedicated martini menu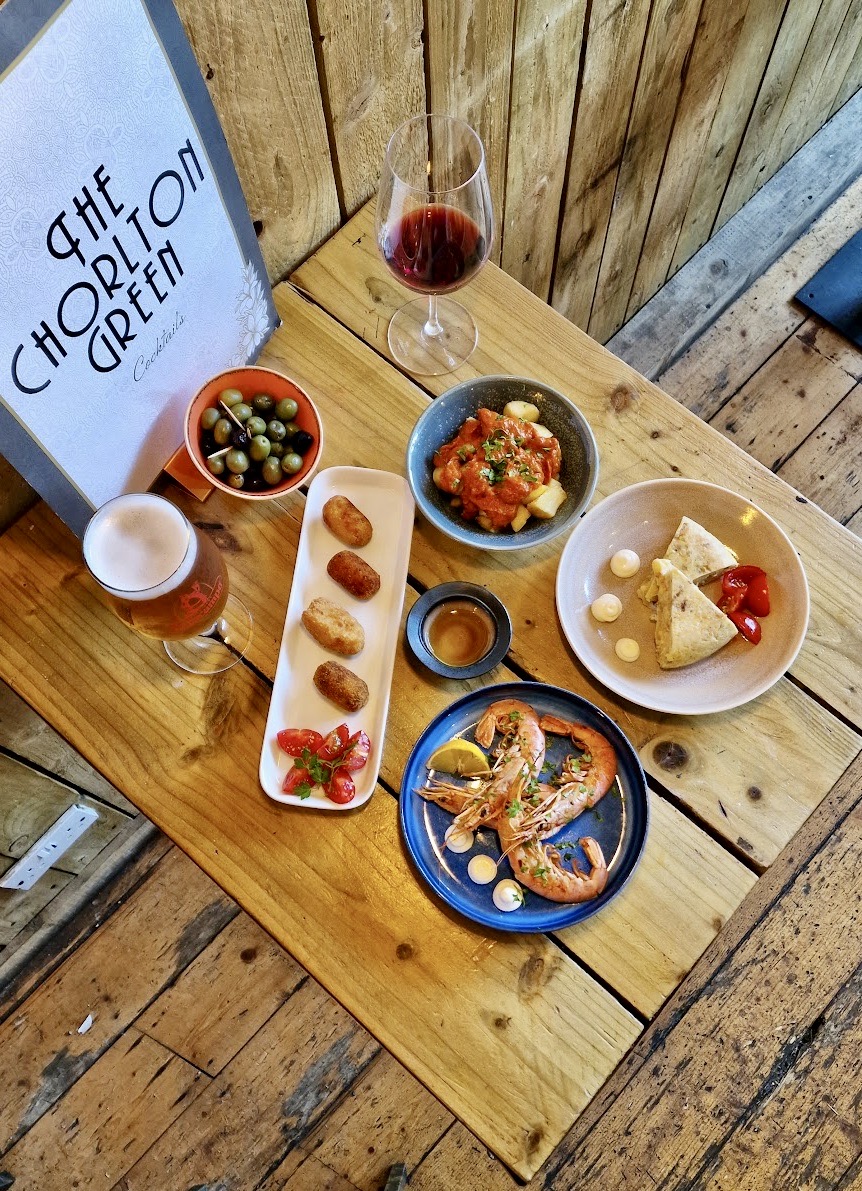 The southern Spanish kitchen became hugely popular during its time at indie food and drink village Hatch, where it carved out a niche for itself as the tiniest tapas bar in the city.
With room for just 15 covers at a time, its fans would all squish in to devour plates of charcuterie and cheese, as well as Ana's more unusual dishes – like aubergine fries served with molasses.
Read more: Northern takeaway boss rummaged in customer's bins to prove meal was delivered
When the team announced plans to close their Hatch site in January this year, they wrote on social media that it had been 'an incredible journey […] despite opening a few months before Covid'.
Having begun the business with zero experience in the hospitality industry (Villegas left a career as a research scientist to open Abeja), it was with heavy hearts that they decided it was time to move on from Hatch.
Read more: 'Honoured' – Manchester bar reacts after winning UK Bar of the Year
However, they also hinted towards plans for a new site all of their own, adding "this is far from the end for Abeja – we are moving on to bigger and better things… We will be announcing some very exciting news about a new, independent venue very soon!"
More information on the new opening is yet to be released, but in the meantime, Abeja fans should make sure to go and enjoy Ana's inventive cooking over in Chorlton.
You can find Abeja at the Chorlton Green between 12-9pm from Thursday 2 June to Sunday 5 June.
Feature image – Supplied