News
Manchester's Jewish Museum cafe wins big award in its first year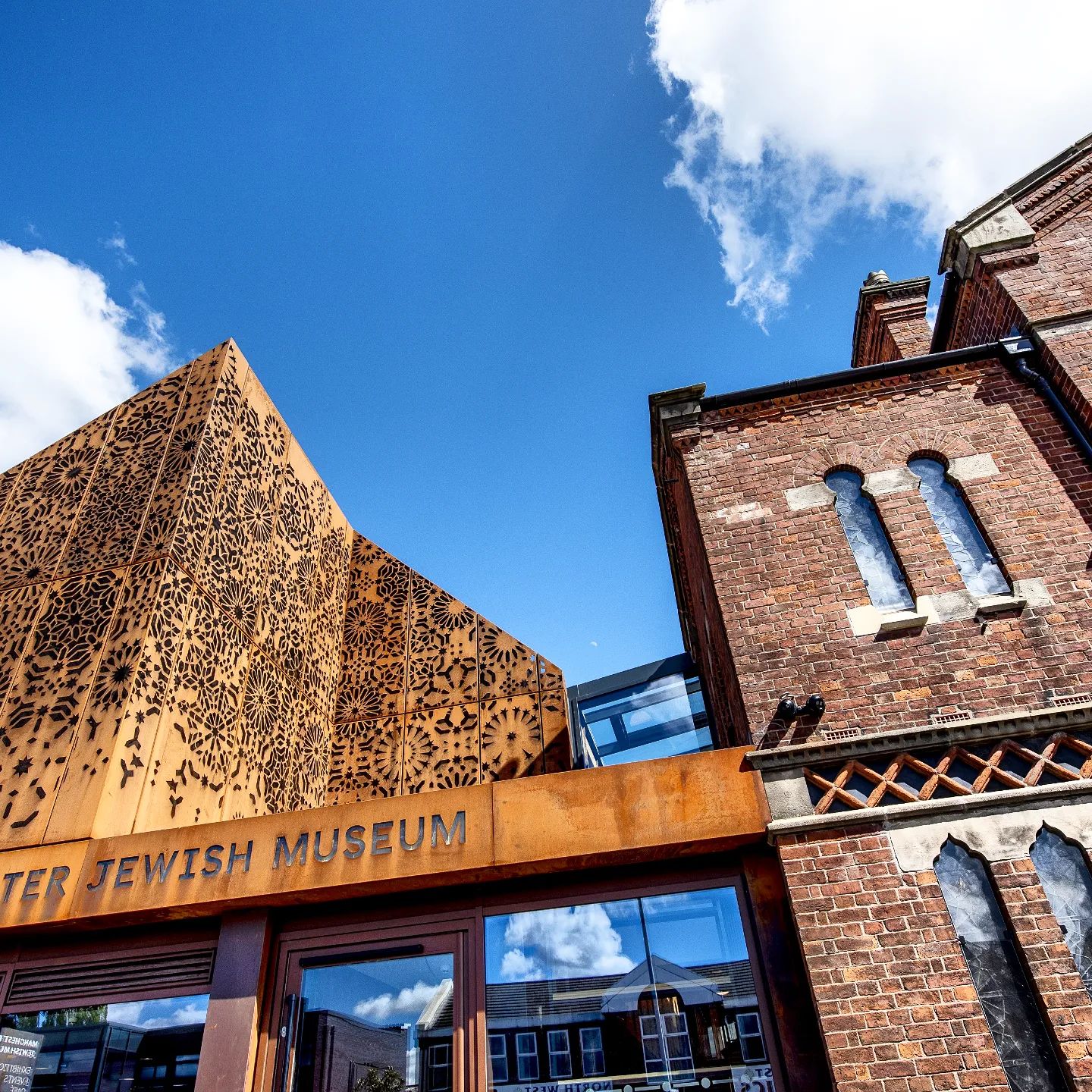 Manchester's Jewish Museum cafe may have only been open for a year, but the quality of its food has already been recognised with an award.
Taking home the gong for 2022's Cafe or Restaurant of the Year category at the Museums and Heritage Awards, the local eatery pipped both the English Heritage Stonehenge cafe and the Whitchurch silk mill riverside cafe to the top spot.
Its contemporary vegetarian kosher-style menu uses local produce, and authentic Jewish and vegetarian ingredients, and is created on three core principles: bringing people together, evolving recipes, and meals to nourish and sustain you.
Those heading down will find a vegetarian and vegan menu inspired by two different Jewish diasporas: the northern European Ashkenazi style and the rich, Mediterranean Sephardi way of cooking.
Think smoked carrot lox bagels, vegetarian cholent served with challah bread, and the 'Not Quite Traditional 'Chicken' Soup' – a hearty vegetarian broth with oyster mushrooms and Matzo balls available on Fridays and Saturdays.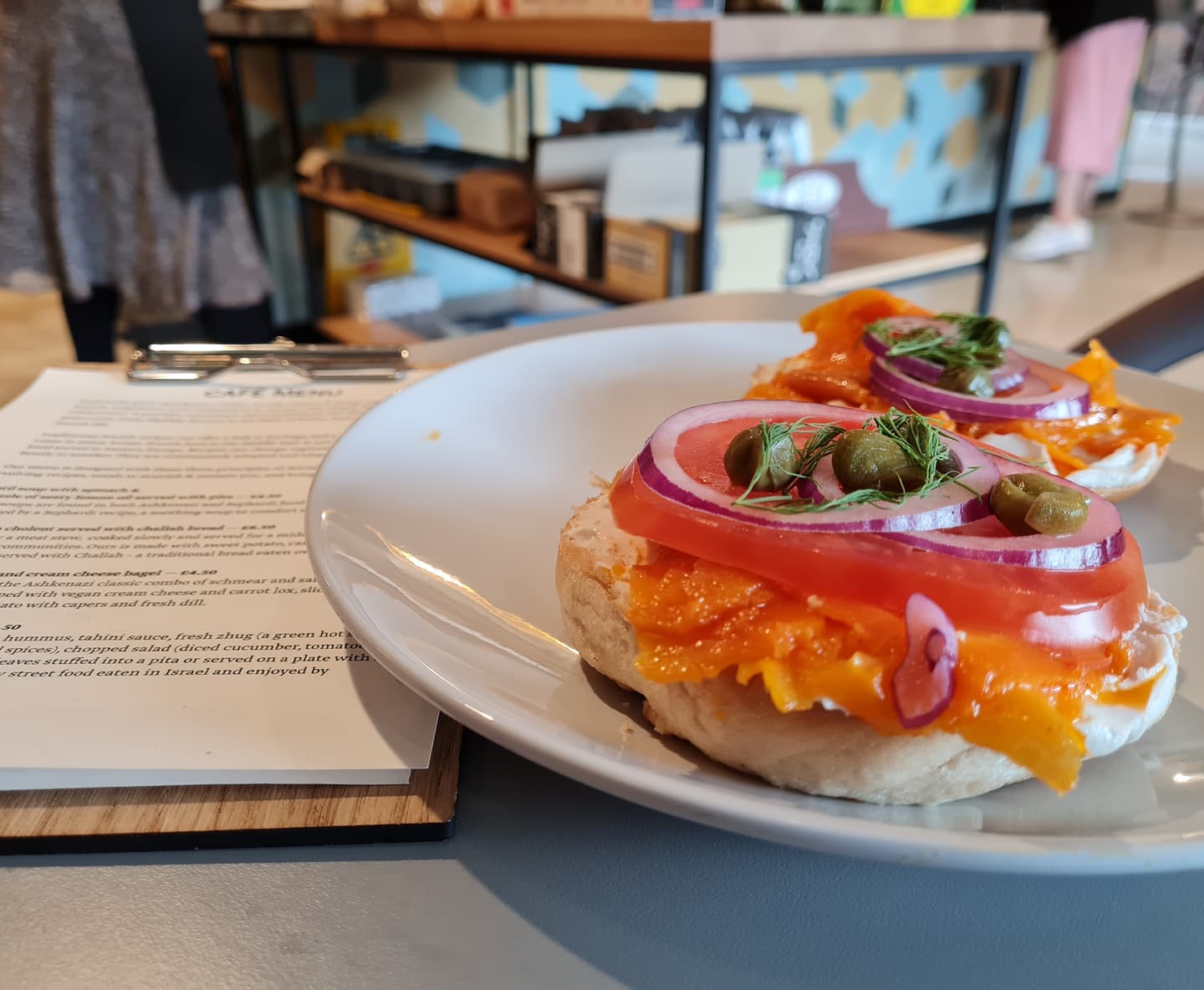 Elsewhere, you'll find lentil soup with spinach and a drizzle of zesty lemon oil served with pita and Israeli street food-inspired falafel plates or pita served with homemade hummus, tahini sauce, zhug, chopped salad, seasonal salad leaves, and pickled chilli pepper.
Drinks-wise, in the hopper you'll find Abe & Co. Coffee, created at a Jewish-owned micro-roastery based in Whitefield, and Brew Tea, a Manchester-based Tea Company.
As for pop, Manchester-based makers Steep Soda provide handmade fizzy drinks, whilst all bagels and challah bread come from the North Manchester Jewish-owned State Fayre Bakery.
Read more: Long-lost voices of Cheetham Hill's Jewish community unveiled in new MIF film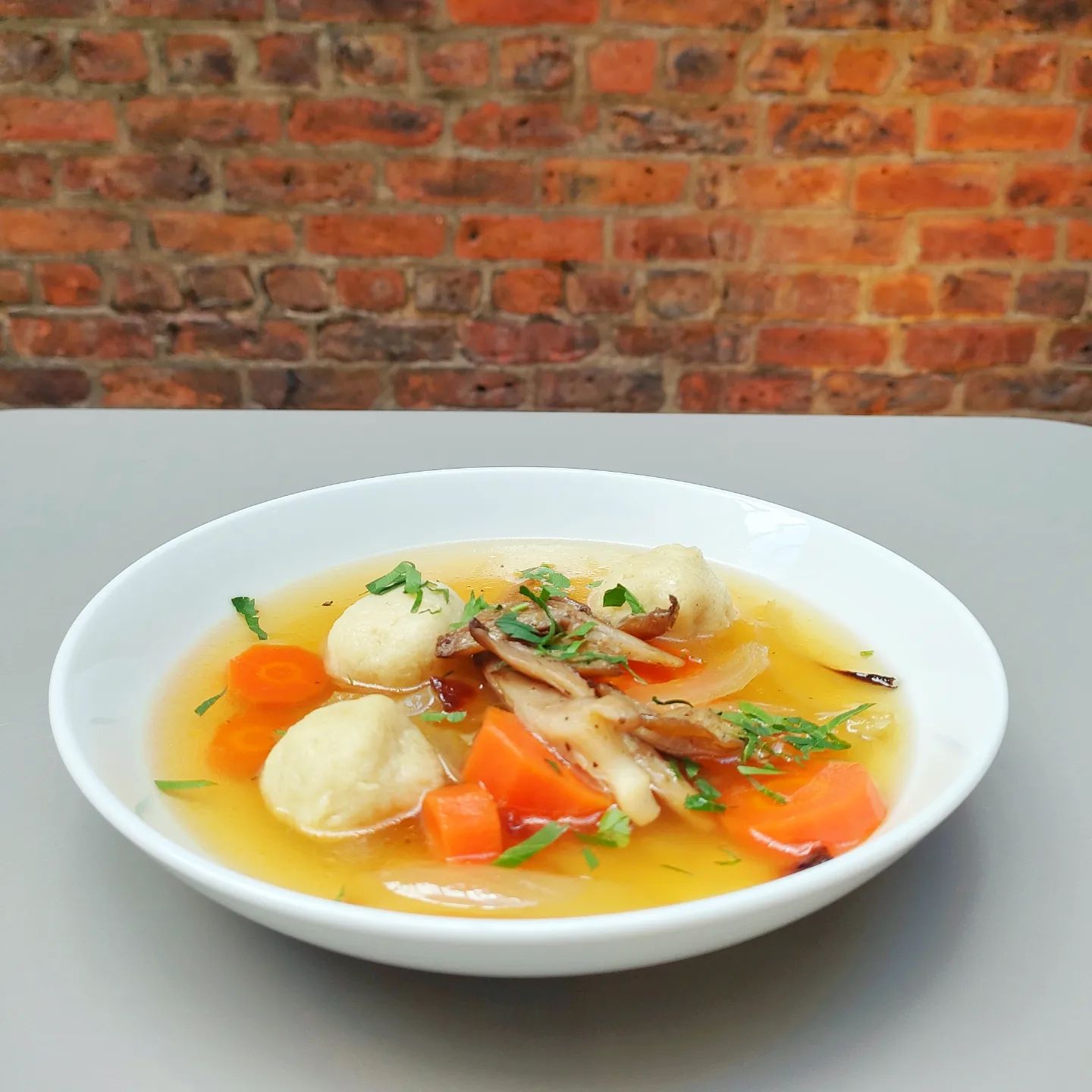 The museum and cafe also host occasional cooking workshops, like weekend challah baking classes, in its community Learning Kitchen.
Speaking on the award win, Alex Cropper, the Curator from Manchester Jewish Museum, said: "It felt so exciting to be at the Museum and Heritage Awards on Wednesday night and to gather to celebrate our sector for the first time since the pandemic – there was a real buzz in the room. And to win an award was the icing on the cake!
"It was an honour to accept the Café of the Year award on stage on behalf of our incredible café team and great to see our name up there amongst such incredible museums in the Permanent Gallery of the Year category."
Read more: A salt and pepper dumpling pop-up has moved into a Manchester pub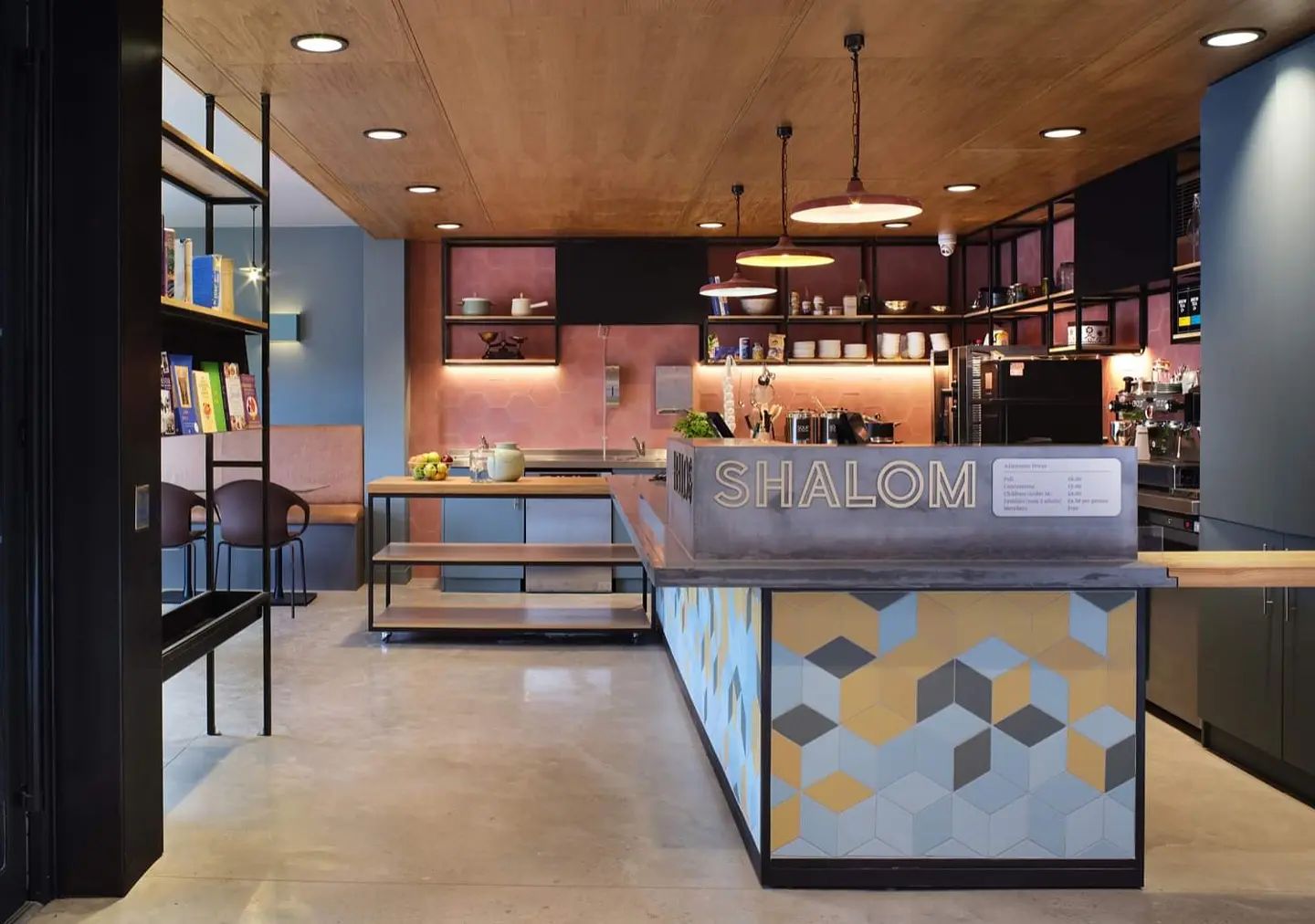 The cafe's team leader Joe Davey added: "It feels great to get recognition at such an important event like the Museums and Heritage Awards."
The Jewish Museum cafe is open from 10am – 4pm daily and serves hot food from 11.30am – 2.30pm.
Read more: People's History Museum in Manchester in the running to be named Museum of the Year
Feature image – Manchester Jewish Museum