News
Marcus Rashford mural in Withington daubed with offensive graffiti
The mural - painted on the side of Coffee House Café in Withington by street artist Akse P19 - was defaced by vandals.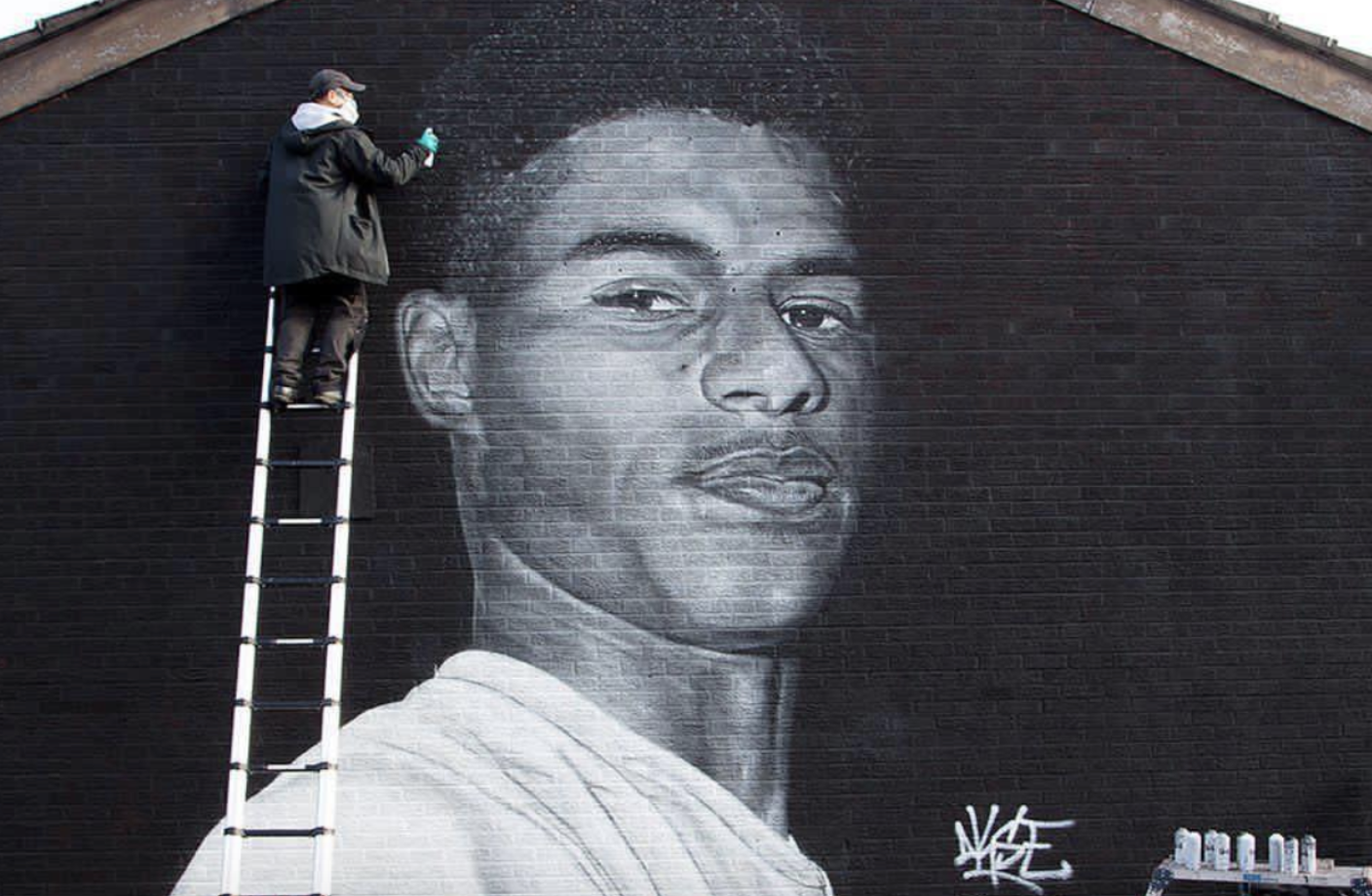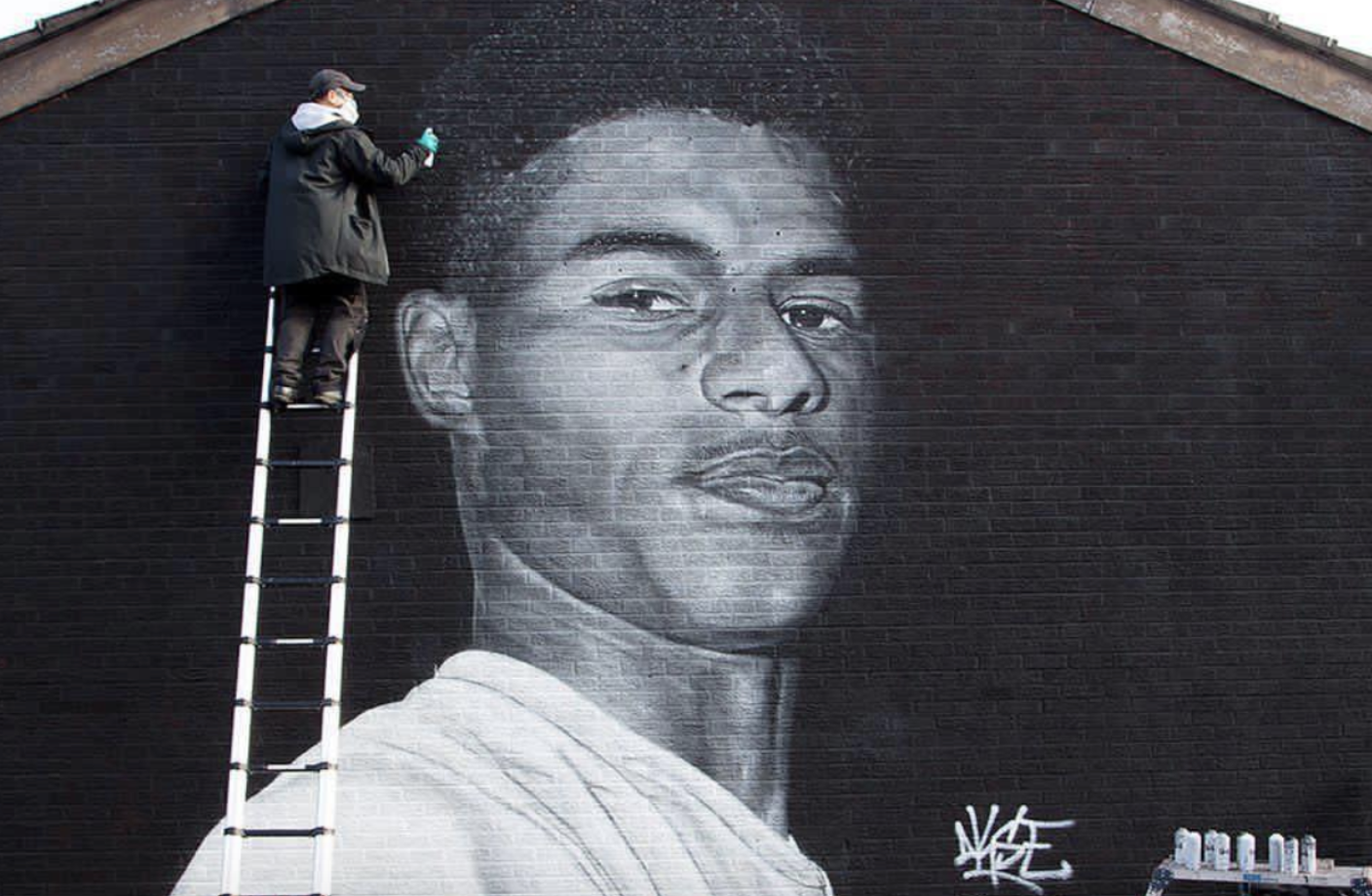 Vandals targeted the iconic Marcus Rashford mural in Withington over the weekend – daubing the work of art in offensive graffiti.
The mural was painted on the side of Coffee House Café by street artist Akse P19 in November to honour Rashford's services to the city.
The Manchester United striker's food campaign has conjured widespread praise and seen numerous accolades sent his way – including an honorary doctorate from the University of Manchester, an MBE in the Queen's Birthday Honours for 2020, and special recognition at the Pride of Britain Awards.
The mural went up last month as part of community street art project Withington Walls in tribute to Rashford's work – but it was found defaced over the past weekend.
Rashford had previously expressed his pride at being painted by Akse P19 – sharing the completed mural (based on a photo shot by Daniel Cheetham) with his millions of followers on Twitter.
"Ok I usually get embarrassed sharing these things because this journey was never really about me," wrote the footballer.
"But I know this took a lot of time and effort [Aske P19] and I wanted to say thank you."
Rashford's image is accompanied by a quote provided by his mother, which reads: "Take pride in knowing that your struggle will play the biggest role in your purpose."
A separate mural dedicated to the footballer has also recently gone up in the city centre as part of a Burberry campaign.
Rashford teamed up with the fashion line last month as part of a youth charity project aimed at supporting young people around the world.
The new mural has been painted on the corner of Thomas Street and High Street in Manchester's Northern Quarter.