News
Met Office issues the UK's first ever Red warning for 'extreme heat'
The national severe weather warning will cover parts of northern, central, eastern, and southeastern England.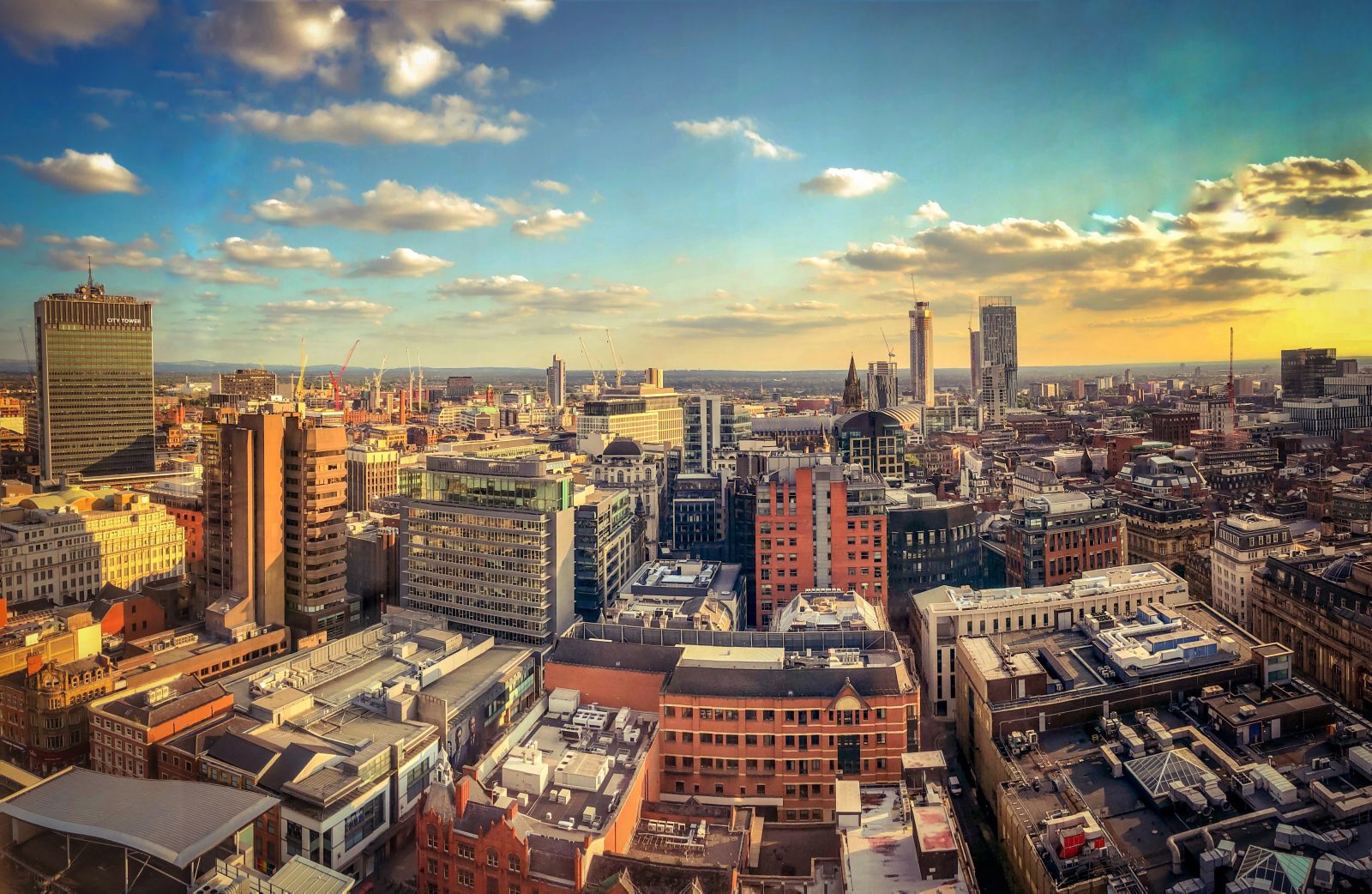 The Met Office has issued the first-ever Red warning for "exceptional heat" as temperatures of 40°C have been forecast in the UK.
The national weather service has forecasted that exceptional heat is expected to affect a large part of England early next week – with temperatures likely in to be in the high 30°Cs in some places, and the most extreme cases, it could potentially even reach 40°C.
The Red extreme heat national severe weather warning will cover parts of central, northern, eastern, and southeastern England on Monday 18 July and Tuesday 19 July.
Greater Manchester appears to be a part of the Red warning.
This elevated weather warning comes after an an Amber Extreme heat warning, has been in place for much of England and Wales for Sunday, Monday and Tuesday (17-19July) since earlier this week – but as of today, the Met Office says the amber areas are also being extended to cover Cornwall, west Wales, and parts of southern Scotland too.
"Exceptional, perhaps record-breaking temperatures are likely early next week, quite widely across the red warning area on Monday, and focussed a little more east and north on Tuesday," explained Paul Gundersen, Chief Meteorologist at the Met Office.
"Currently, there is a 50% chance we could see temperatures top 40°C, and 80% we will see a new maximum temperature reached.
"Nights are also likely to be exceptionally warm, especially in urban areas.
"This is likely to lead to widespread impacts on people and infrastructure, and therefore, it is important people plan for the heat and consider changing their routines. This level of heat can have adverse health effects."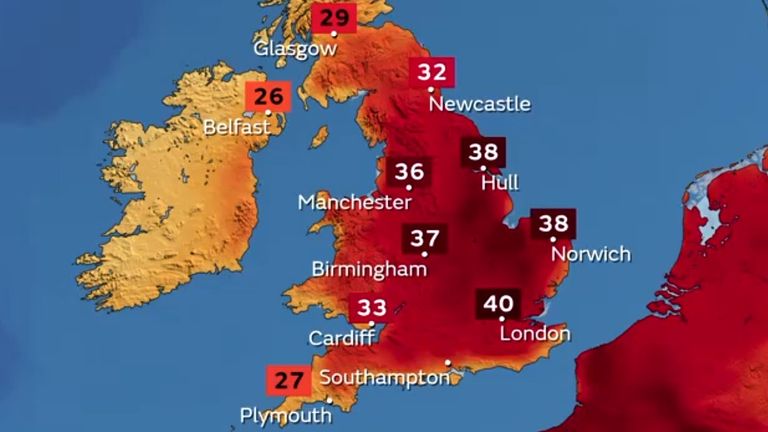 The step up in warning level to red is running parrell to an increase in the current Heat Health Warning to Level 4 for England by the UK Health Security Agency.
Read more: Weather forecast for the week as Manchester braces for hottest day of the year
Level 4 is used when a heatwave is so severe and/or prolonged that its effects extend outside the health and social care system, and at this level, illness may occur among fit and healthy people – not just those in high-risk groups.
Speaking ahead of the arrival of the warm weather, Dr Agostinho Sousa – Head of Extreme Events and Health Protection at UKHSA – said: "Heat-health alerts have now been issued to the majority of the country, with temperatures set to remain consistently high throughout the duration of the weekend and the start of next week.
"It is important to keep yourself hydrated and to find shade where possible when UV rays are strongest, between 11am and 3pm.
"If you have vulnerable family, friends and neighbours, make sure they are aware of how they can keep themselves protected from the warm weather."
Find out more tips and advice ahead of the upcoming heatwave on the Met Office website.
Featured Image – Flickr