News
Weather forecast for the week as Manchester braces for hottest day of the year
Many parts of the UK are expected to have their hottest day of the year so far today as the heatwave continues.
Temperatures across the country will soar as high as 33 degrees on Monday 11 July, the Met Office is predicting.
It follows a sunny weekend in Greater Manchester that saw beer gardens and parks packed with people.
The high pressure weather system will continue throughout much of this week, bringing clear skies, calm conditions and above-average temperatures.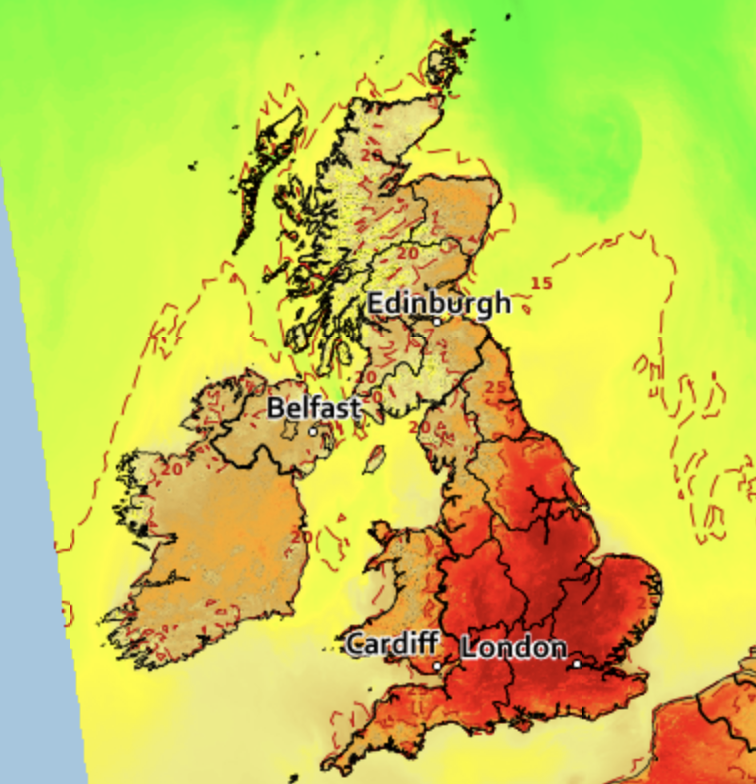 In true north-west style, our region is most likely to see a few showers and cloudy days compared to the rest of the country.
Met Office Deputy Chief Meteorologist, David Oliver, said that the warm weather from the weekend 'could last for much of this week'.
He said: "Much of [this] week will remain warm for the time of year as well as dry and sunny for many areas."
Read more: A woman in her 50s has died after a bus crashed into a shelter at Piccadilly Gardens
Dr Agostinho Sousa, Head of Extreme Events and Health Protection at UKHSA, said: "We want everyone to enjoy the hot weather when it arrives, but also to check in on their vulnerable family, friends and neighbours to make sure they are prepared for the warm conditions ahead.
"High temperatures are predicted for a prolonged period, so make sure to follow our simple health advice to beat the heat, such as covering windows exposed to direct sunlight and making sure that fridges, freezers and fans are working properly."
Here's the weather forecast for Manchester for the week ahead.
Monday 11 July – There may be some spells of cloud in Manchester on Monday, but temperatures are set to hit 29 degrees by 3pm. It will stay warm through the night too, not dropping below 20 degrees all night. There's a very high pollen count.
Tuesday 12 July – Tuesday will be cooler and cloudier, with highs of 24 degrees. Sunny intervals are expected by the evening and there's practically no chance of rain.
Wednesday 13 July – The sunshine will be back on Wednesday – though with some cloud – but the weather will be cooler across Greater Manchester. Expect highs of 19 degrees and again, a very high pollen count.
Thursday 14 July – The Met Office is forecasting a sunny start to Thursday before the clouds return around lunchtime. Highs will be around 19 degrees and lows of around 13 degrees.
Friday 15 July – There are light rain showers predicted for Greater Manchester on Friday morning, before the sun pops back out in the evening. It will be a slightly warmer day again at 21 degrees.
Saturday 16 July – And it's back to the heatwave – Saturday is currently expected to be about 26 degrees and sunny by the afternoon, with a high UV index.
Sunday 17 July – Sunday will be even warmer – up to 27 degrees – with some patchy cloud in the afternoon.
Featured image: Unsplash