News
Metrolink closes Bury line all day to avoid passengers getting 'stranded on trams'
Metrolink has pre-emptively cancelled all tram services between Bury and Manchester Victoria today, Tuesday 19 July.
TfGM has said that there is 'too great a risk' of passengers getting stuck on trams – which have no air conditioning – in the extreme temperatures that are forecast today.
The service was suspended at rush hour yesterday with some people saying they were stranded on board stationary trams for up to an hour.
The 'excessive temperatures' that hit the region have damaged overhead lines on the Bury line, Metrolink has said.
While engineers have worked through the night to repair the damage, there are fears that today's even higher temperatures will cause further disruption.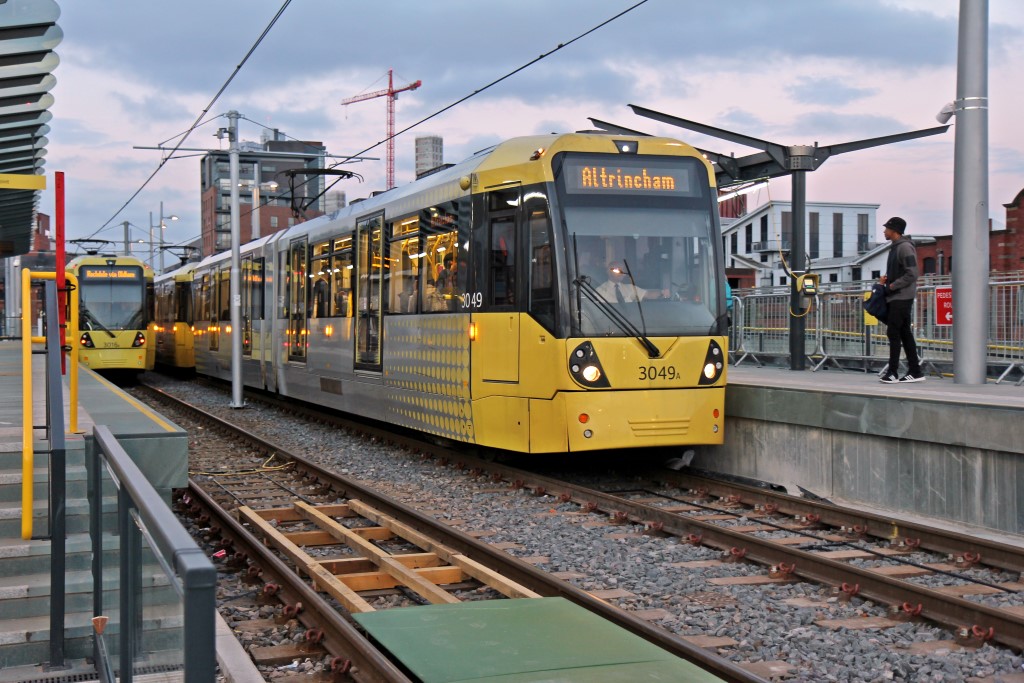 TfGM said: "Following the damage caused to the overhead line from excessive temperatures on Monday, there will be no tram service operating between Bury and Victoria on Tuesday 19 July.
"While we will be working through the night, we cannot guarantee the service given the higher temperatures forecast.
"There is also too great a risk of passengers becoming stranded on trams in what are expected to be even hotter temperatures.
Read more: Where to find safe open water swimming sessions around Manchester
"Metrolink tickets and passes will be accepted on the 97, 98, 135, 524 bus services.
"For live updates, please visit @MCRMetrolink."
Last night, one disgruntled passenger said on Twitter: "Stuck on a tram for the past hour roasting in this heat and nothing's getting done. How long before people start passing out?! Gotta love metrolink."
They later added: "Can't believe how long it took, a lot of people had no water and were starting to feel faint."
Another wrote: "A bit of hot weather and the @MCRMetrolink falls apart. Tram stuck at Victoria, no trams to Bury and Metrolink staff can't give you any help. Avoid the tram!!!"
Someone else said: "Hello, do you guys know when services will be running again on the Rochdale line, been stuck inside the tram between Firswood and Trafford bar with no update. Safe to say it's getting VERY hot in here?"
Other lines along the Metrolink network are operating, but on a 12-minute timetable with 'as many double services as possible to provide additional capacity and space on board'.
Featured image: TfGM