News
Molly-Mae shares heartwarming video of her welcoming 'my champ' Tommy Fury home
The 23-year-old influencer shared the reunion footage with her 7.3m Instagram followers.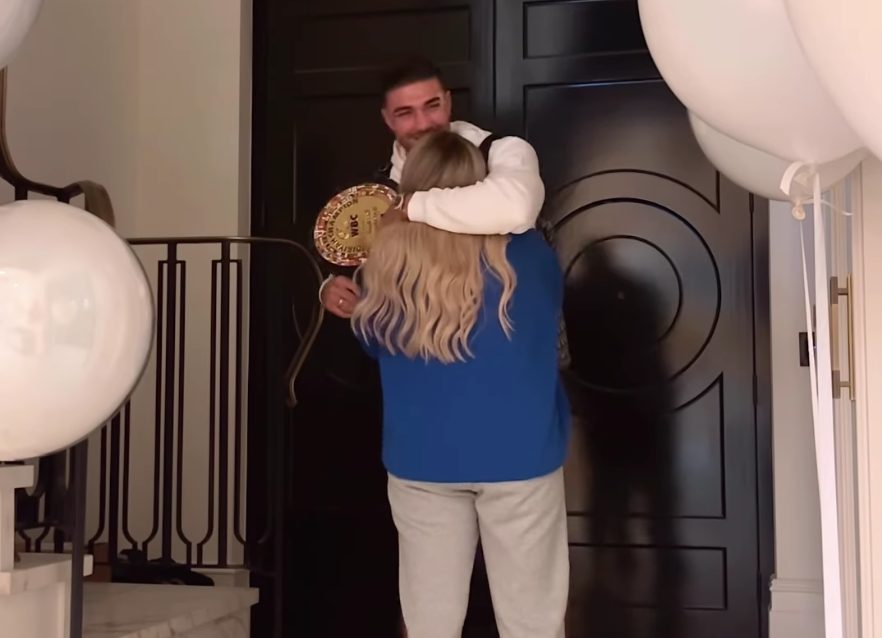 Molly-Mae Hague has shared a heartwarming video of her and baby Bambi welcoming Tommy Fury home from his winning fight.
In case you missed it, the long-awaited showdown between Tommy Fury and Jake Paul finally took place in Saudi Arabia on Sunday evening, and the 23-year-old Manchester-born professional boxer and former Love Island star – who is the younger brother of two-time world heavyweight champion Tyson Fury – fought hard to defeat the controversial YouTuber and media personality.
Fury clinched the win over Paul in what was a split-decision after eight rounds – with the judges scoring it 75-74 Paul, 76-73 Fury, and 76-73 Fury.
An elated Fury was overcome with emotion after the bell rang, and dedicated the win to his newborn baby daughter – who was born just a couple of weeks prior – and his long-time girlfriend Molly-Mae Hague.
The young couple famously met on ITV reality show Love Island back in 2019, and have been together ever since.
Molly-Mae and Tommy revealed they were expecting a child together back September 2022, and announced the arrival of their daughter, named Bambi, in late January 2023.
Now, just over 24-hours after he clinched the coveted win in the highly-publicised fight, Molly-Mae has taken to Instagram to share a heartwarming video of her and baby Bambi welcoming Tommy back home to Greater Manchester.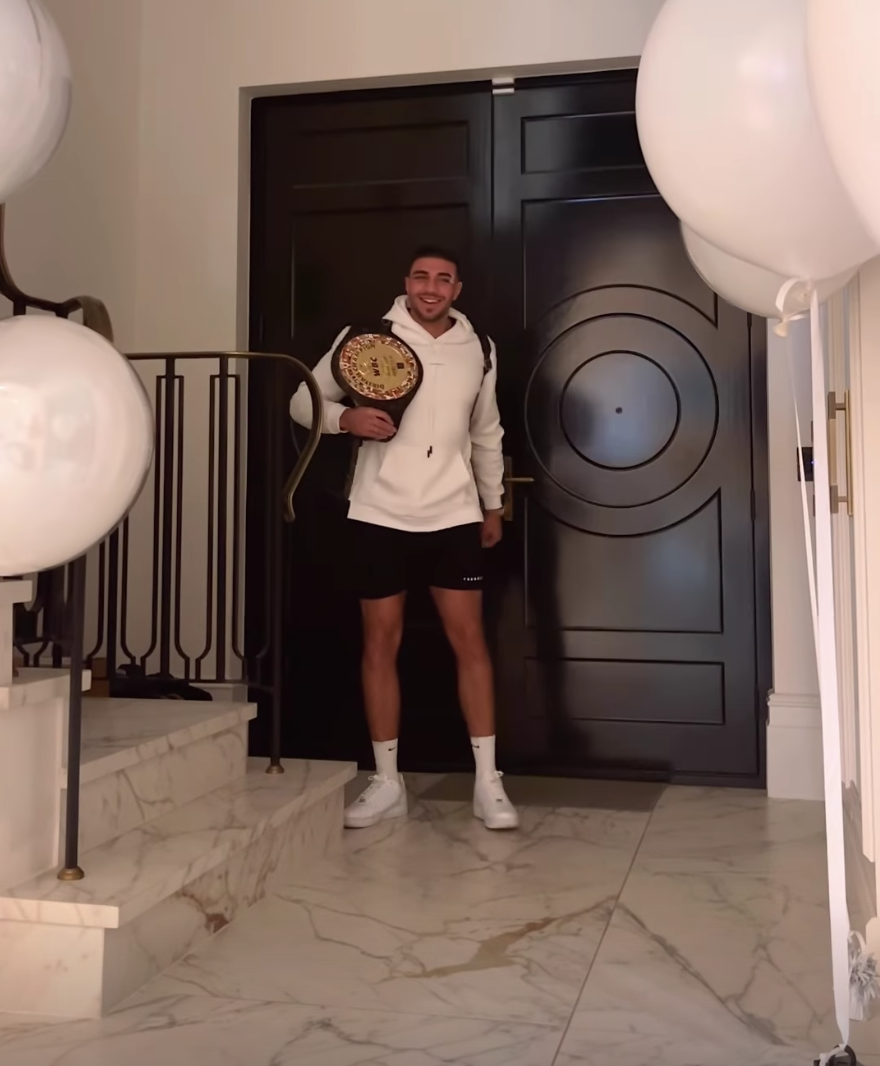 The 23-year-old influencer and Creative Director of Manchester-based fashion brand PrettyLittleThing shared the short compilation video of her greeting the boxer as he walked through the door of their home with the championship-winning belt strung over his shoulder with her 7.3 million Instagram followers on her Story yesterday.
Set to a soundtrack of Coldplay's 2014 hit single A Sky Full of Stars, Molly-Mae captioned the homecoming video with the words "my champ".
The affectionate couple can be seen hugging and kissing as they greet one another in the video.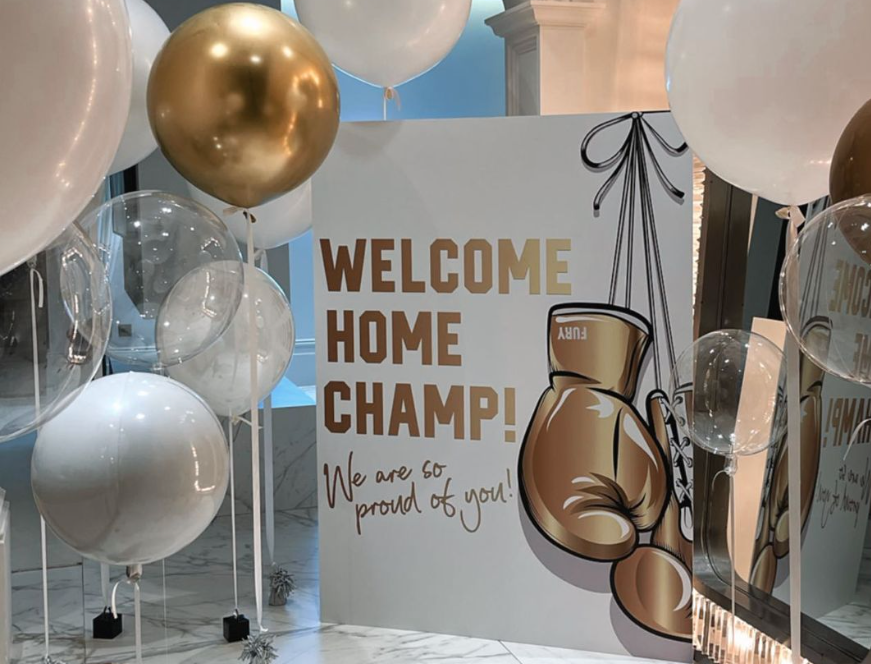 Molly-Mae also shared an adorable black and white snap of Tommy cradling baby Bambi as the new dad was reunited with his daughter.
As mentioned, Tommy dedicated the win to his newborn and long-time girlfriend.
Read more:
"I want to dedicate this win to my new baby girl Bambi at home and my Mrs. I love you and I can't wait to see you," he said after the fight.
"This fight was for you. Bambi, this belt is for you."
Featured Image – Molly-Mae Hague (via Instagram)