News
Tommy Fury defeats Jake Paul in long-awaited fight – and dedicates win to baby Bambi
"Tonight I made my own legacy - I am Tommy Fury."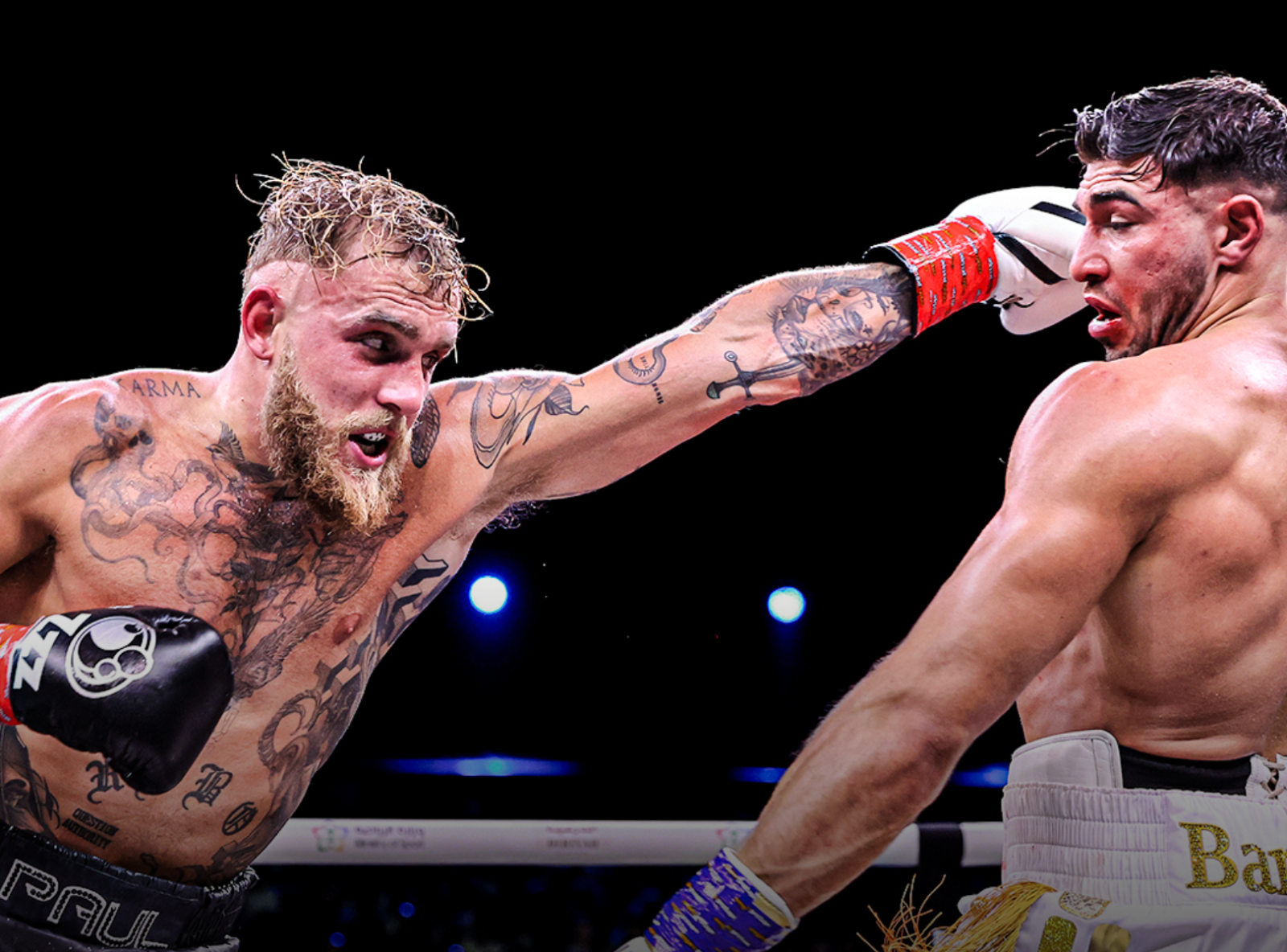 Tommy Fury has clinched the win over Jake Paul in a long-awaited showdown that took place in Saudi Arabia last night.
It's been a very long time coming, with the fan frenzy and media attention having been growing by the day – but the 23-year-old Manchester-born professional boxer – who is the younger brother of two-time world heavyweight champion Tyson Fury – has only gone and done it.
Fury fought hard to defeat the controversial YouTuber and media personality Jake Paul in a split-decision after eight rounds.
The judges scored it 75-74 Paul, 76-73 Fury, and 76-73 Fury.
The highly-anticipated fight between the former Love Island contestant and the internet star – which had been dubbed as 'The Truth' – was originally scheduled for 2021, but was postponed after Fury pulled out due to broken ribs and a bacterial infection, which he said at the time was "heartbreaking", and insisted he wanted the fight to happen "more than anything".
After the initial call-off, the fight between the pair was rescheduled for August 2022, but Fury pulled out once again – this time due to visa issues and being denied entry to the US.
Two postponements later, the Fury v Paul hunger was stronger than ever and the fight rescheduled for Sunday 26 February in Saudi Arabia – where Fury came out on top after a tense and action-packed meeting between the pair.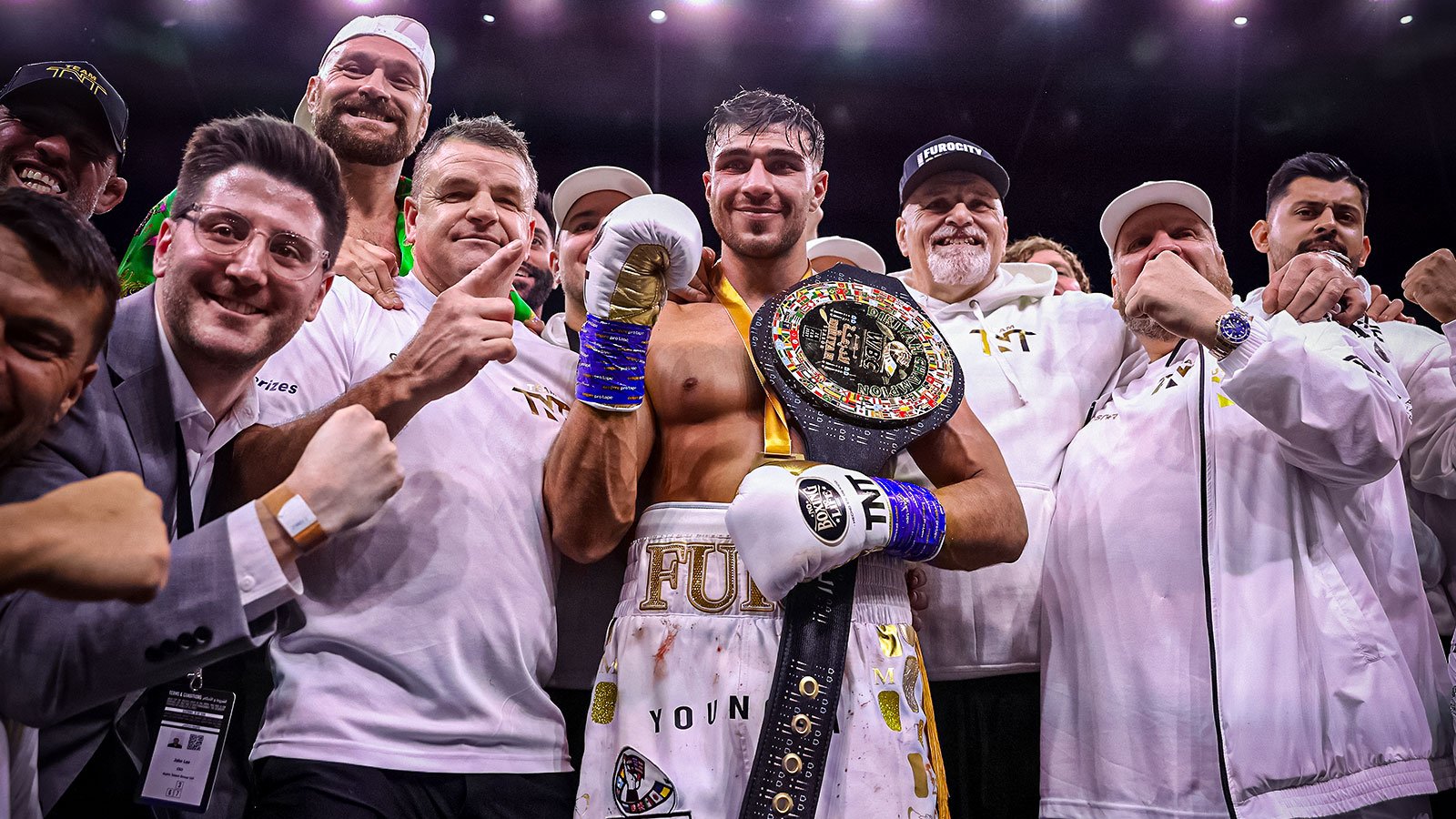 An elated Fury dedicated the win to his newborn baby daughter Bambi, born just a couple of weeks prior, and his long-time girlfriend Molly-Mae Hague – who he met on the ITV reality show Love Island in 2019.
"For the past two-and-half years, this is all that's consumed my life," Fury said after the match.
"Tonight I made my own legacy – I am Tommy Fury. I had a dream I would win, people doubted me, but everyone can take note now. I had the world on me, pressure on my shoulders and I came through. This is a world title fight to me, this is my destiny, my fate."
Dedicating his win to his family, Fury added: "I want to dedicate this win to my new baby girl Bambi at home and my Mrs. I love you and I can't wait to see you.
"This fight was for you. Bambi, this belt is for you."
Fury gave praise to his opponent saying he "took some good shots" and that he is "a far better boxer than I thought he was" – adding that "if he wants a rematch, bring it on."
Jake Paul – who only made his professional boxing debut in 2020 – cited illness as the reason for his performance and loss.
"I felt flat," he explained after the fight.
"I got sick really bad twice in this camp, injured my arm. This wasn't my best performance, but that's no excuse.
"Don't judge me by my wins, I'll come back stronger."
Read more:
Featured Image – BT Sport Boxing (via Twitter)