TV & Showbiz
Molly-Mae Hague and Tommy Fury reveal unusual baby name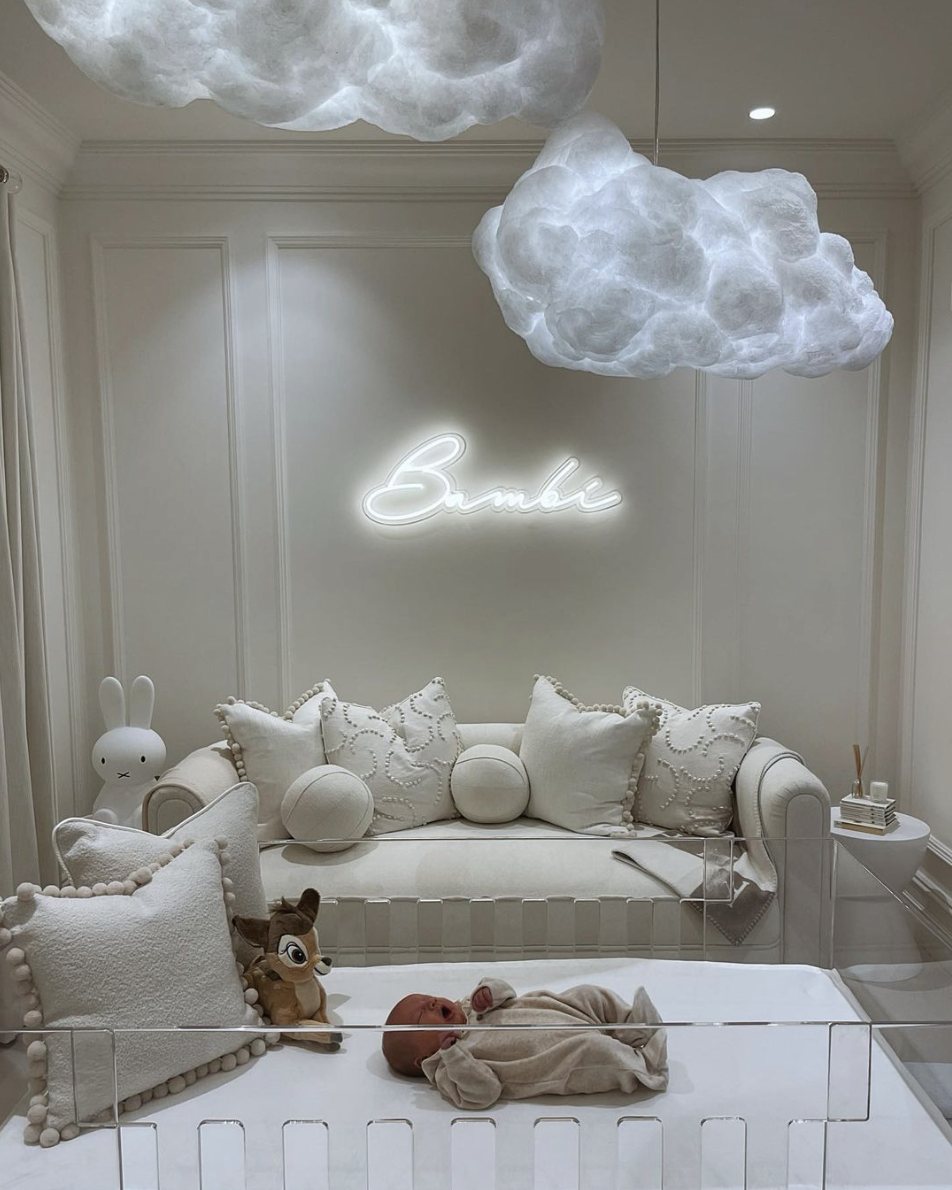 Molly-Mae Hague has finally put the rumours to bed and revealed the name of her first baby with boxer boyfriend Tommy Fury.
Users on social media had been speculating on the name they would choose for their baby girl for weeks.
Many people believed that she would choose Nephele, which translates to 'Cloud' in Greek mythology.
That rumour kicked off because of all the cloud emojis the social media star was using in her posts about her pregnancy.
But she's finally revealed their baby's name, a day after announcing that she was born last week.
Molly-Mae shared a photo on her Instagram of the tiny baby lying in her crib, with a white neon sign spelling out the name 'Bambi' above it.
She captioned the photo simply: "Bambi" with a white love heart emoji.
Molly-Mae and Tommy shared their happy news about their new arrival with a joint post last night, showing a black and white photo of the trio in hospital, captioned with the date of their baby's birth – 23/01/23.
She then added further updates and adorable photos in her Instagram stories, writing: "One week old today. I can't believe we get to keep you forever.
"Becoming your mum has been the best thing to ever happen to me… it doesn't seem possible but my love for you grows with each passing moment.
Read more
"There is no feeling like holding you in my arms little one, my heart literally explodes.
"Thank you for entering the world safely for us and blessing us with the gift of being your parents.
"We promise to love and care for you unconditionally forever."
Tommy posted: "I'll protect you forever my little girl."
Featured image: Instagram, @mollymae