News
New images give glimpse at plans to redevelop Piccadilly Gardens pavilion
"We want to transform Piccadilly Gardens into an outstanding public space."
First look images in plans to redevelop the pavilion at Piccadilly Gardens have been released, and they give a glimpse at the future of the community hub.
The plans include removing the canopy overhead, splitting the concrete pavilion split into two separate sections, and refurbishing the two restaurants
Legal & General Investment Management Real Assets (LGIMRA) – which owns the concrete pavilion that carves Piccadilly Gardens off from the tram lines and bus station – also plan to install an art installation along the concrete wall.
Metal, glass and LED lighting on the walls would feature thread-like lines and holes in a nod to Manchester's famous industrial past, with new lighting also added around the perimeter of the pavilion.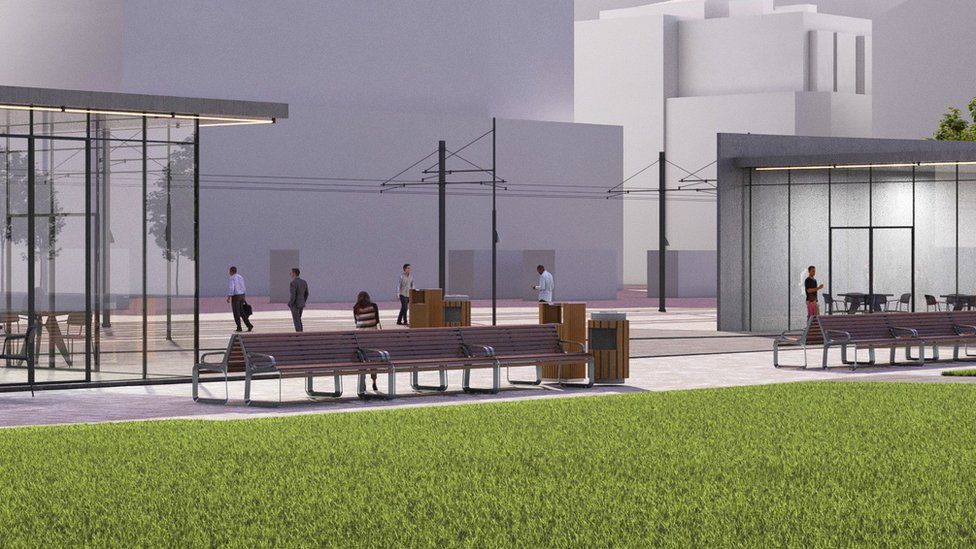 Piccadilly Gardens and the surrounding areas have drawn a reputation for crime, drugs, and violence in recent years, but work to revamp the site began in 2020 – when a concrete wall known locally as the 'Berlin Wall' was demolished.
These new redevelopment plans come ahead of a wider £25 million investment to give the public space a facelift.
A planning application has now been submitted by LGIMRA, the company which bought Deansgate Square's North Tower two years ago.
Read more: Plans to redevelop Piccadilly Gardens as area is left muddy and bleak
Manchester City Council is also in the process of shortlisting urban landscape teams after launching the first phase of an international design competition to improve the area back in October 2021.
Speaking on the release of the first images, Rob Codling – senior fund manager at LGIMRA – said: "This project creates an excellent opportunity to increase the approachability of Piccadilly Gardens and make spending time there a more enjoyable experience for residents and visitors to the city.
"We are pleased to be moving these plans forward and to be engaging with local artists to start to create a public space that Manchester can be proud of."
"Piccadilly Gardens is a busy and important place in the heart of our city, but we know that there's considerable scope to improve it," Bev Craig – Leader of Manchester City Council – added on the plans.
"We want to transform Piccadilly Gardens into an outstanding public space [that's] welcoming, family-friendly and capable of hosting a wide range of events."
Featured Image – LGIMRA