News
New Manchester awards ceremony will champion 'Northern Gamechangers'
Nominations are now open for the Northern Gamechangers awards, which will take place on 14 September at an as-yet-undisclosed venue in Manchester.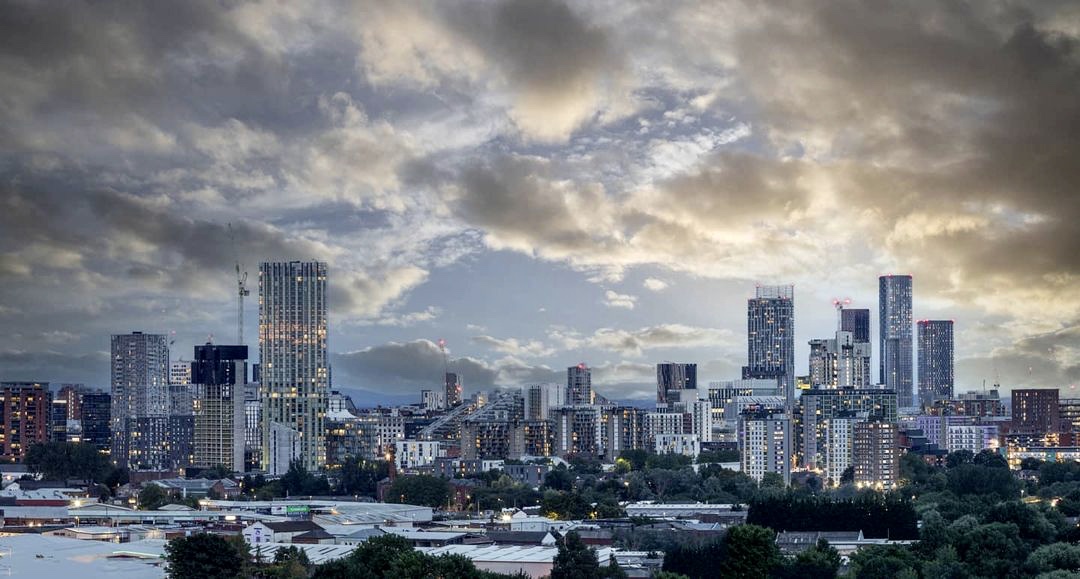 A brand new awards ceremony championing Northern gamechangers is set to debut in Manchester this autumn.
Called Northern Gamechangers, the brand new awards programme will celebrate the forces for good in our business communities and honour leaders in the region making a real difference in their fields.
The brainchild of Manchester-based business consultancy Elevate, the awards ceremony has been designed to champion purpose-driven businesses – after noticing the little recognition available for those making a real difference in similar programmes.
However, in a twist that sets the awards apart from most, there will not be any formal nomination categories. Rather, nominated 'Gamechangers' are able to excel in a number of areas – including sustainability, decarbonisation, social mobility, diversity and inclusion, and charitable partnerships.
Read more: Manchester restaurant shares emotional 'thank you' after yet another burglary
It will take place with a cool and contemporary awards ceremony held in the city on 14 September 2022, with nominations open to organisations, businesses and individuals until 10 June.
Forgoing the traditional glitzy ceremony, the awards will do away with the white tablecloths and stuffy dress codes of old in favour of something altogether more relaxed and fun – as well as a much more accessible ticket price.
Speaking on the new awards, Katie Robson, Co-Founder and Director, said: "We are constantly inspired by people that prove that businesses can, and should, be a force for good – we've launched Northern Gamechangers to celebrate these individual and organisations and spread the word to others."
Confirmed judges include Anna Gledson, Marketing Director at The Manc; Sharon
Amesu, Founder of SA Consulting, and North-West Business Leadership Team; Amer
Gaffar, Director of Manchester Fuel Cell Innovation Centre and Tim Heatley, Co-Founder
of Capital&Centric.

Sponsors of the programme include a leading independent PR agency, The PHA Group,
which last year launched its Manchester base and has since added a Leeds office to the
roster; Manchester Central, the city's thriving exhibition and conference centre; and
Appleyard Lees, Intellectual Property specialists.
Read more: Mancs can get a pint for 6p today as part of Jubilee celebrations – but you'll need a secret code
Nominations are now open for the Northern Gamechangers, which will take place on 14 September at an as-yet-undisclosed venue in Manchester.

Speaking further on the Northern Gamechanger awards, Katie added: "We've been immersed in Manchester's thriving business community for some time now, and what really makes the region stand out is just how many people are willing to step outside the box with new ideas and game
changing attitudes.

"Through Northern Gamechangers, we want to make noise about Manchester's
pioneering spirit and those using their influence for good. We can't wait to see the
nominations – we already know there are a lot of Gamechangers in the region."
Read more: New Thai BBQ restaurant Neon Tiger to open in Manchester
Speaking on the upcoming awards, Anna Gledson, Marketing Director at The Manc and Northern Gamechangers judge, added: "Here at The Manc Group, we're big champions of the north and it's a real honour to be involved with Northern Gamechangers' inaugural year.

"We know that there are so many wonderful business leaders in the north of England doing brilliant things, and this new awards ceremony is such a great opportunity to shine a light on those who are going the extra mile in their communities – be it through charitable partnerships, sustainability, diversity and/or inclusion.

"We're delighted to be supporting the initiative with our regional publications and I can't wait to see who gets involved."

A shortlist of 50 nominees will be announced for Northern Gamechangers in July, followed by the final 10 award winners who will be revealed at the event on Wednesday 14 September.
Further information and nominations for the Northern Gamechangers can be found here.
Feature image – Commons WIkimedia