News
New Mediterranean and Middle Eastern vegan kitchen to open above Stockport pub
Stockport boozer The Crown and Conspirator welcomes OTTO Vegan Empire this week
A new Mediterranean and Middle Eastern vegan kitchen is opening above Stockport boozer Crown and Conspirator in Bramhall this month.
Brought to the area by vegan chef James Laving, the new venture will be called OTTO Vegan Empire – a nod to James's role in former pop-up The Ottö-Men, the mezze street food favourite seen at the likes of Grub, Manchester International Festival's festival hub and, most recently, Stretford Food Hall.
Dishes are all inspired by James's travels through the Meditteranean and the Middle East, with some recipes – he confesses – having been 'mithered' directly from local elders he's hassled along the way.
The concept has been created in collaboration with Cheshire Pub Co., and will be 'the first of many sites', said Managing Director Matt Parker, with the pub group seeking to expand the new Otto concept across the North West over the next few years.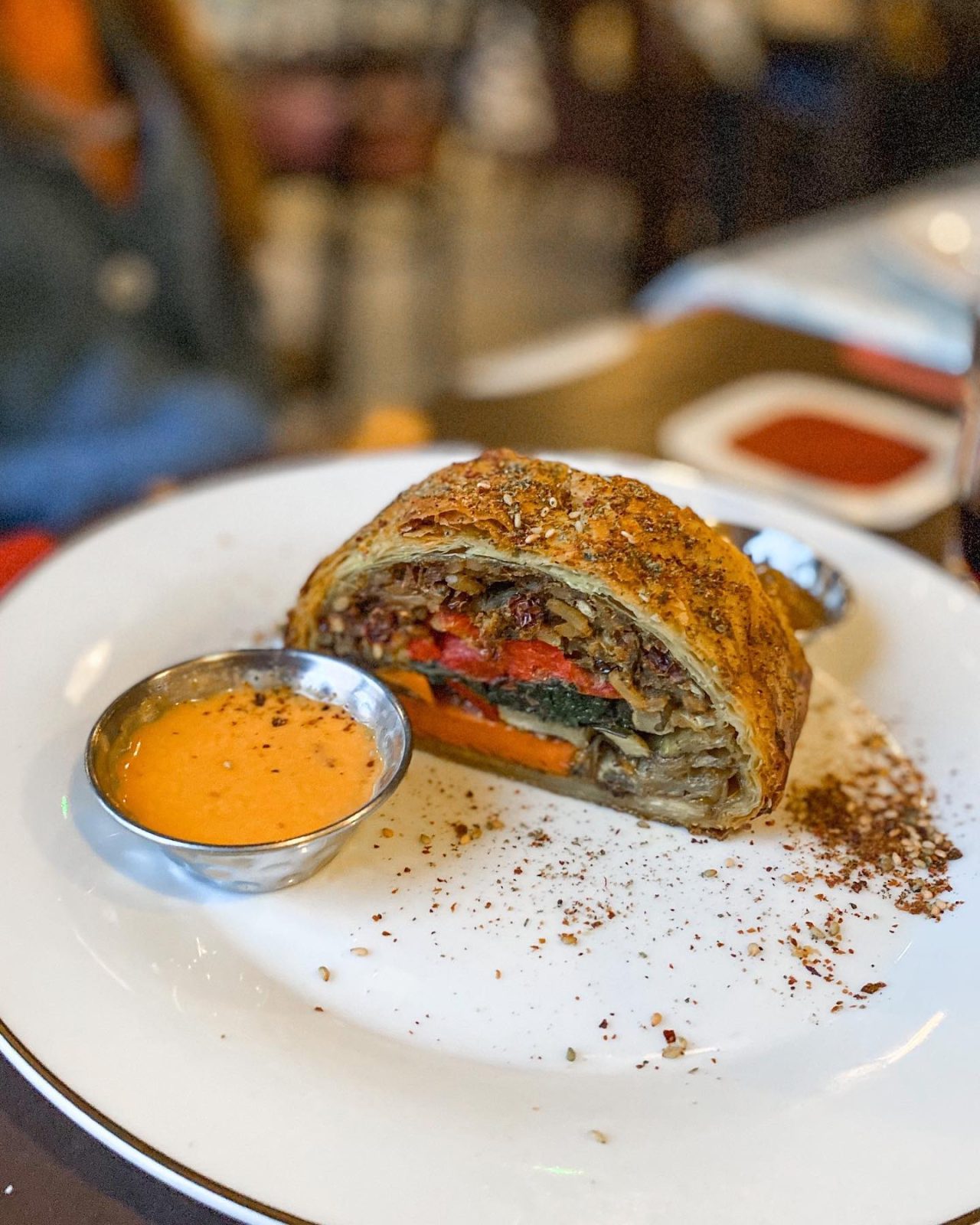 In a concerted move away from the vegan junk food trend popular in Manchester, dishes will instead take inspiration from the Ottoman Empire and celebrate salads, rice, legumes and grains alongside Arabic breads like Khbouz and Manakish, reports the Manchester Evening News.
Dishes will span long-standing favourites like the Otto mezze with Khobez bread and the kitchen's famous five falafel, alongside the likes of Adriatic-style tomato stew, 'Sexy Pie' – baklava pastry stuffed with eight roasted, confit vegetables and super grains – and Otto Veggie Kofta.
Elsewhere, diners will find' black and wada Hummus' – a Lebanese variation with toasted black sesame and black garlic, topped with wada batter crunchies and coriander – and a specially-chosen selection of vegan wines.
In a Facebook post announcing the move, chef James said: "Our Otto menu showcases a groovy and modern take on the traditional.
"I've lost count of how many patient elders I have mithered for their homegrown recipes during my travels through the streets and homes of Mediterranean and Middle Eastern villages.
"Otto will offer a cornucopia of flavour, texture and good times to the village of Bramhall. Sustainable, seasonable and locally sourced will be at the heart of everything we do."
Due to open at the pub from Wednesday 27 April, to find out more and book check out OTTO Vegan Empire's Instagram here and visit the pub's website here.