News
Nike finally agree to sell Mary Earps' Lionesses shirt after backlash
The people have spoken and, at long last, they have been heard.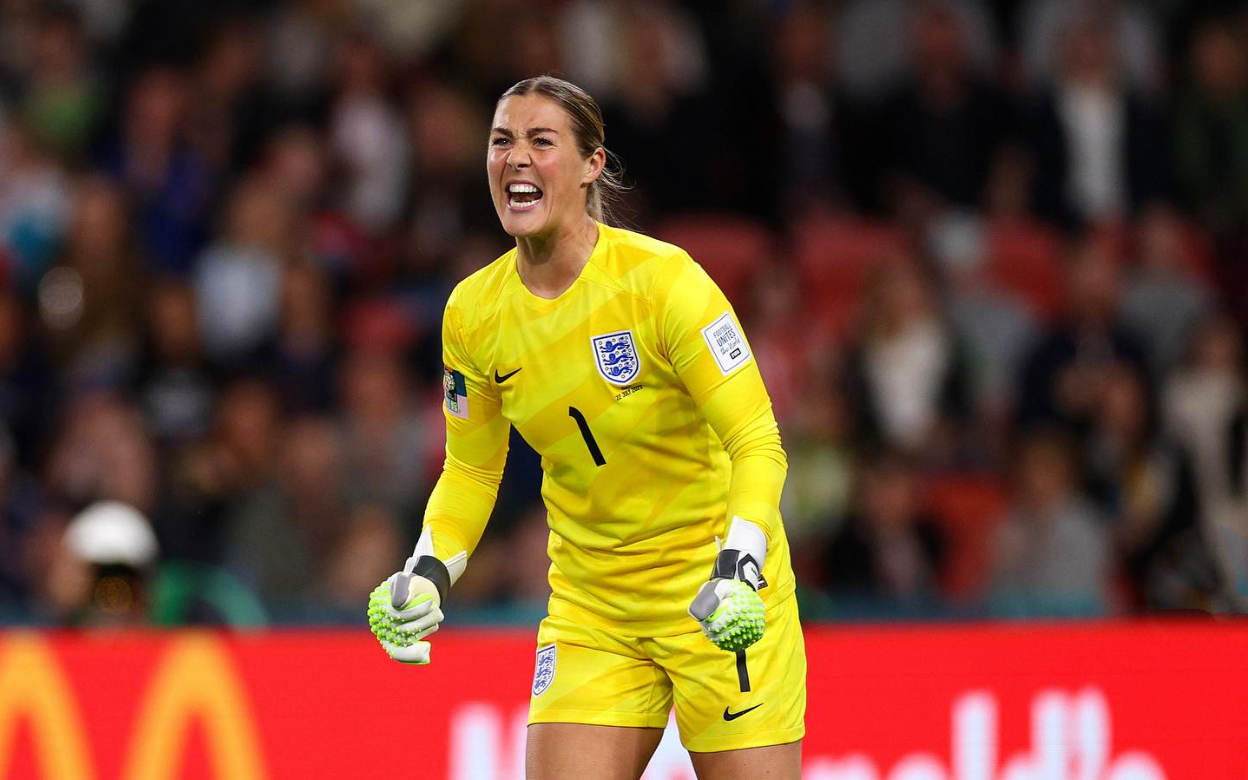 In a victory that goes far beyond the 2023 Women's World Cup, Nike has finally agreed to sell Mary Earps' Lionesses shirt following backlash across the country and the footballing world. Get in.
The Lionesses and Man United Women's no.1 has been leading the charge when it comes to demanding Nike U-turn on their decision not to sell female goalkeeper kits for this year's tournament and after weeks of uproar among the general public, the sports brand has finally buckled.
Following Earps saving what has now gone down as an iconic penalty moment in the Women's World Cup final against Spain, the public outcry for the company to produce replicas of her England shirt grew even louder, with more than 150,000 people signing a petition in support of selling the kit.
As a result, the petition was submitted to Parliament and Nike has now confirmed they will finally manufacture and sell 'Mary Earps 1' Lionesses shirts. About bloody time.
Issuing a statement to The New York Times on Wednesday night, 23 August, a spokesperson said: "Nike has secured limited quantities of goalkeeper jerseys for England, U.S., France and the Netherlands to be sold through the federation websites over the coming days, and we are also in conversations with our other federation partners".
As per multiple outlets, they went on to assure, "We've seen and share the unprecedented passion and interest in women's football this year and remain committed to playing our part by offering the best products and services to athletes and fans.
"We invested more in this year's WC than any other global tournament to date… We recognize that during the tournament we didn't serve those fans who wished to show their passion and support to the squad's goalkeepers. We are committed to retailing women's goalkeeping jerseys for major tournaments in the future."
While the female keeper kits will only be available in "limited qualities" for the four nations, the U-turn is a watermark moment in the women's and serves as a brilliant moment in which the general public notched a huge win against a worldwide corporation. They didn't let up for one second and here in Manchester, we had a feeling the writing was on the wall from the get-go.
Read more:
Speaking when the controversy first came into the public eye, the 30-year-old England women's keeper said, "I can't really sugar-coat this in any way, so I am not going to try. It is hugely disappointing and very hurtful… What you're saying is that goalkeeping isn't important but you can be a striker if you want."
The support from her teammates, across the nation and throughout football in general has been nothing short of seismic and after she once again called out the giant sporting fashion franchise for what many labelled a bit of non-statement, it's clear that the fan pressure and public sentiment became to big to ignore.
A truly massive and well-deserved moment for Mary Earps and her fellow women goalkeepers.
We knew it was going to happen the second she saved that pen.
Featured Image — Mary Earps (via Instagram)