Sport
Massive Mary Earps mural appears near Old Trafford as Nike refuses to sell her Lionesses kit
The outcry from fans demanding the shirts go on sale is getting louder and louder — and rightly so.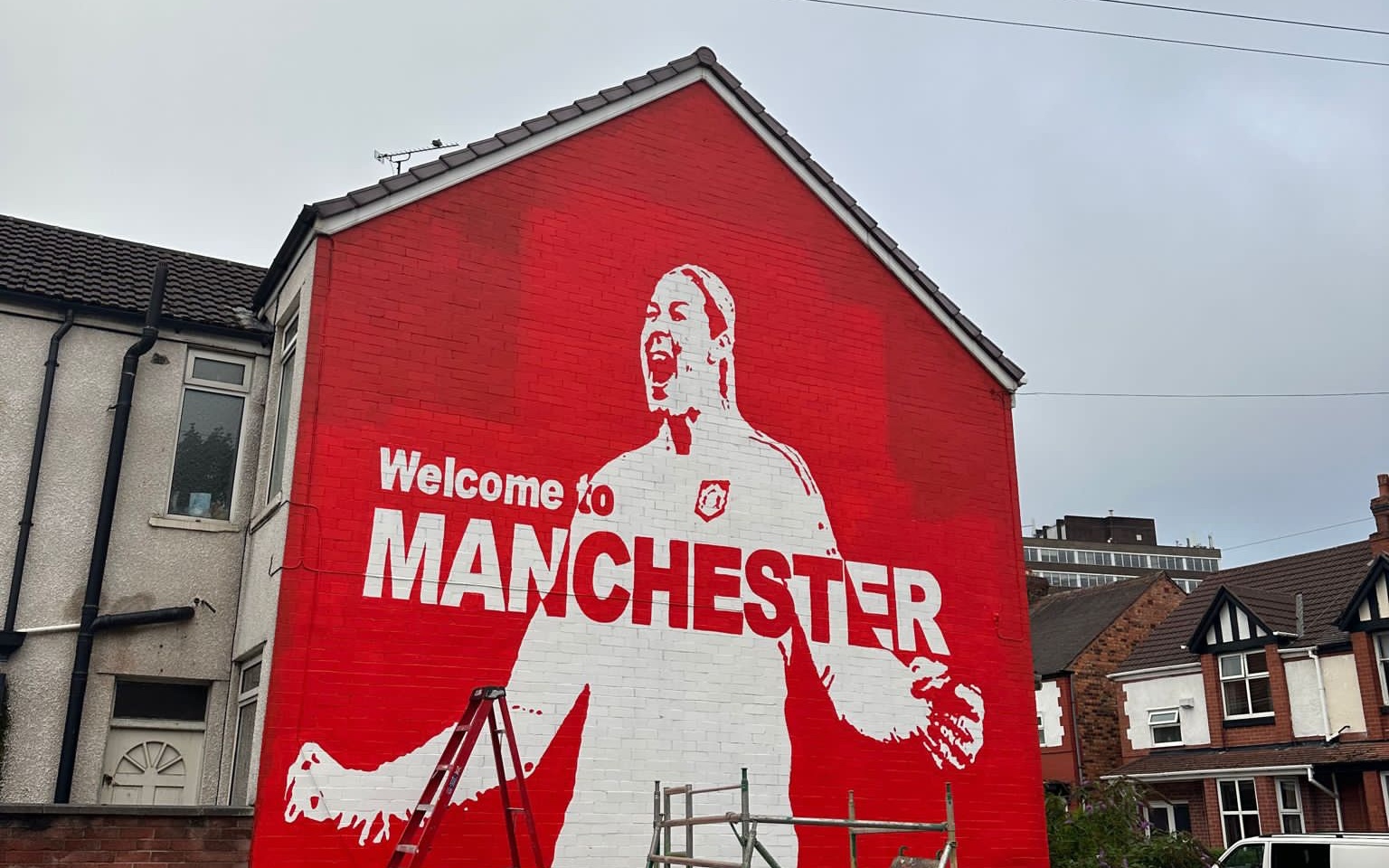 A massive new mural of Manchester United and Lionesses goalkeeper Mary Earps has appeared outside Old Trafford.
The mural — created in partnership with Sky Sports ahead of a new advert promoting the upcoming Women's Super League season on 29 September — has appeared amidst a row between Nike and football fans, who are demanding that the sports brand puts her Women's World Cup shirt on sale.
For anyone unaware of the ongoing scandal, there has been a massive outcry within women's football and beyond after Nike, who manufacture the kits for both the Three Lions and England's women's team, confirmed that they would not be selling the female keeper kits for the 2023 Women's World Cup.
Or any nation's for that matter; 13 of the 32 teams competing in this year's tournament wear kits made by Nike and yet the sportswear giant hasn't made any of the countries' goalkeeper kits available to buy, despite the interest in the women's game being greater than ever — especially, here in the UK.
As a result, parents, little girls and football fans all around the country have been pleading for the brand to put her shirts, along with all the other ones, and to not only recognise her achievements at club level but in a showing of solidarity too, United fans have erected this massive mural right near the stadium.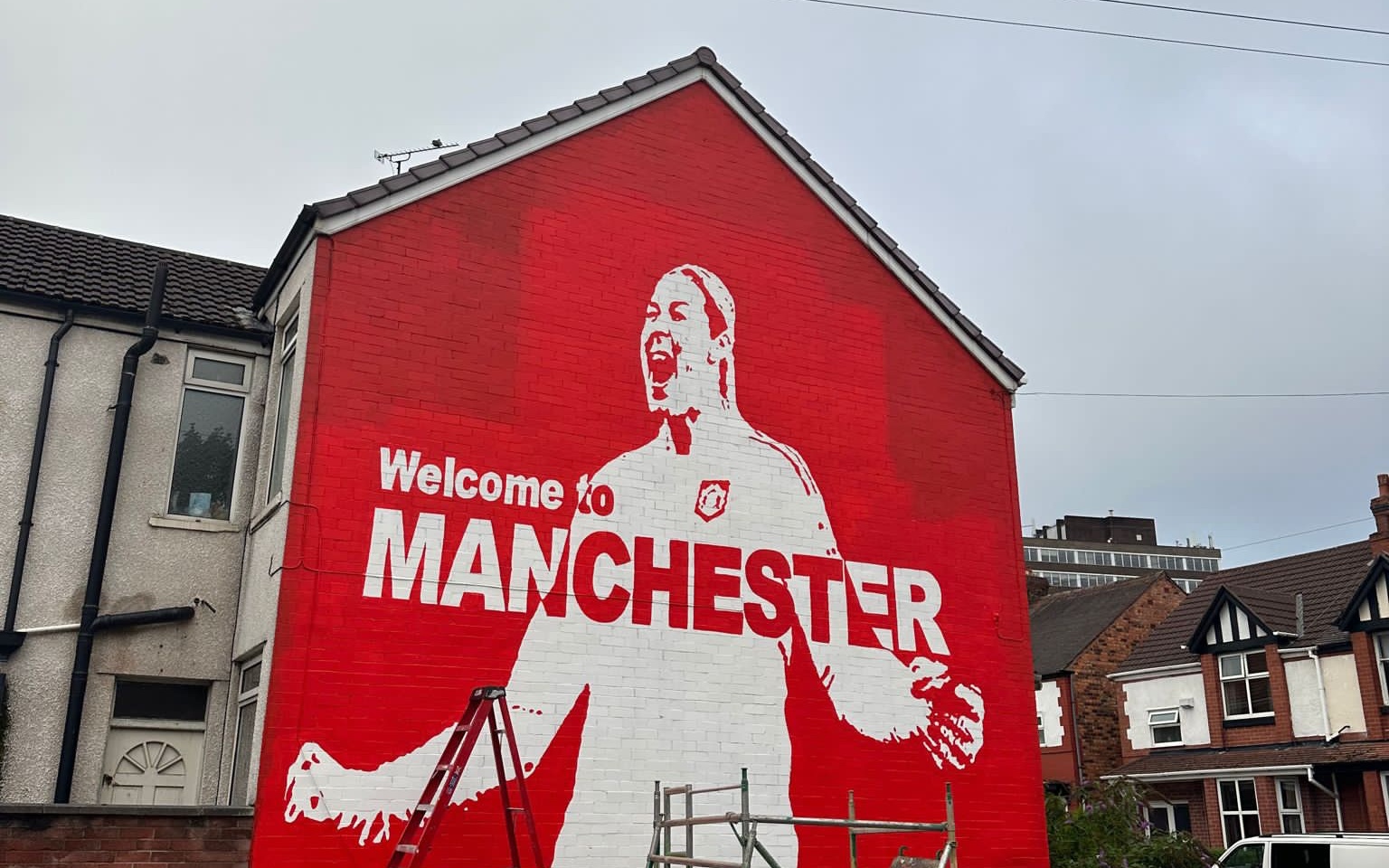 Making the decision way back in April, Mary Earps has been at the forefront of campaigning for Nike to stock the shirts and reportedly even offered to cover the costs herself but the company has said it is not part of their "commercial strategy".
Speaking ahead of the Lionesses' opening win against Haiti, Earps told reporters, "I can't really sugar-coat this in any way, so I am not going to try. It is hugely disappointing and very hurtful."
Explaining how England captain Mille Bright told her, "My niece is desperate to get your shirt, where can I get it?" and how she simply had to reply, "You can't, it doesn't exist.", she said, "That is a huge problem and it is a scary message that is being sent to goalkeepers worldwide, that you are not important.
Having been voted FIFA's Best Women's Goalkeeper for 2022 and played a huge part in the Lionesses' historic Euro 2022 triumph, Earps right went on to add: "My shirt on the Manchester United website was sold out last season. It was the third-best-selling shirt, so who says it is not selling?"
Earps went on to add: "It's the young kids I am most concerned about. They're going to say, 'Mum, Dad, can I have a Mary Earps shirt?' and they say, 'No, but I can get you an Alessia Russo 23 or a Rachel Daly 9.' What you're saying is that goalkeeping isn't important but you can be a striker if you want.
"All my teammates have ordered a lot of shirts for their friends and family. They are talking about it at the dinner table: 'Oh I wasn't able to get this '…There are a lot of people who have spent a tremendous amount of money on outfield shirts and then put a number one and Earps on the back, which doesn't sit well with me either."
The 30-year-old Nottingham-born shot-stopper insisted it's something she has been working on behind the scenes ever since the Euros, when the excuses she was given were, "It was Covid, manufacturing issues", and yet there has still been little progress even with people putting pressure on the FA.
Earps admitted that she perhaps should have made a public statement earlier but said that even she had to check with her teammates that she wasn't overreacting at which point they assured: "No, it's absolutely unacceptable. We stand for inclusion and this is the total opposite of that. Why are we aligning with brands that don't have inclusion at the centre? Why is it always about the bottom line?"
Read more:
"Unfortunately, it has become very evident that is not possible and there is not going to be an acceptable solution for the young kids out there", said Earps. "On a personal level, it is hugely hurtful considering the last 12 months especially. There has been an incredible rise in goalkeeping participation."
From a fan perspective, they aren't letting up and an official Change.org petition to sell Mary Earps England shirts both online and in shops has been set up. Presenter Laura Woods has also rallied behind the campaign, labelling Mary "one of [her] favourite England players" and the decision not to stock her kit "very weird".
The game is and has always been for everyone; no football fan, be it a little girl who dreams of being a goalie, a die-hard England fan or otherwise, should be made unable to wear their favourite player's number and name on their back.
As echoed by the Lionesses themselves, it's not even just about player representation either: it's about equality for everyone and making sure little girls like Isabel can go out after school or on a weekend, pull on their favourite player's shirt, feel like a footballer and like they can go and live our their dream.
For all the latest news, events and goings on in Greater Manchester, subscribe to The Manc newsletter HERE.
Featured Image — Mary Earps (via Twitter)/The Manc Group