Sport
Thousands sign petition after Mary Earps fires back over Nike's response to keeper kit controversy
The people are right behind Mearps and other female goalkeepers.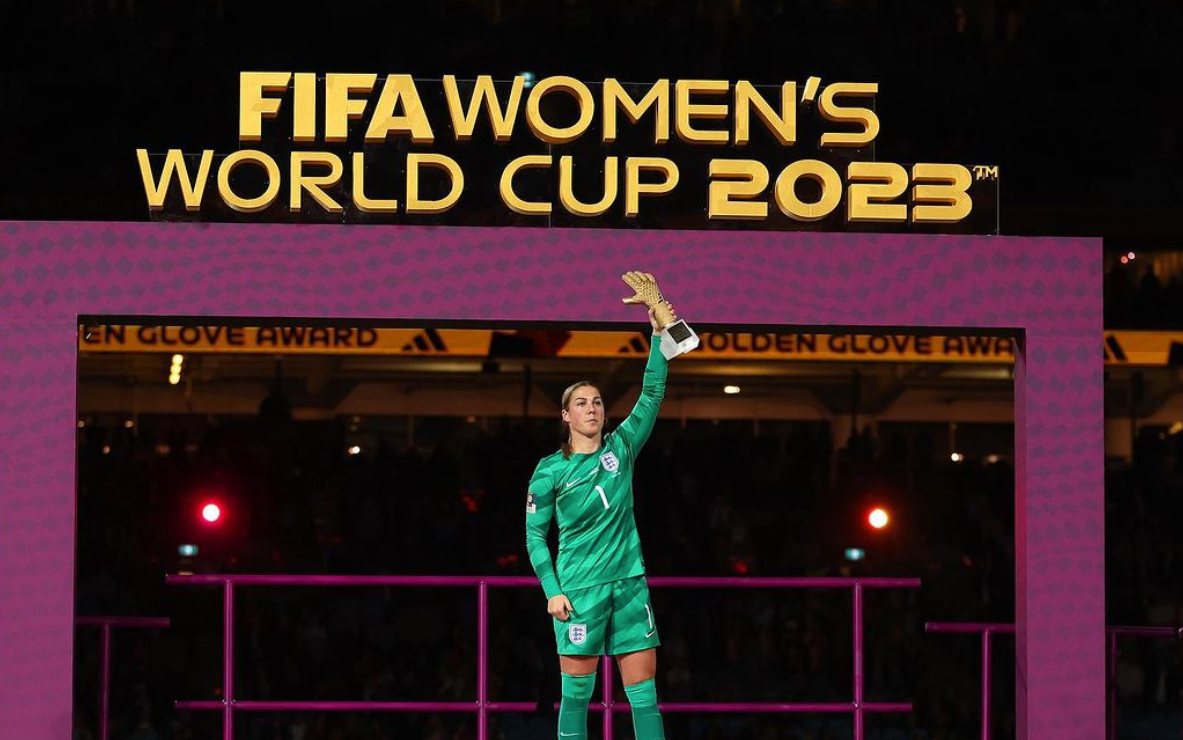 Lionesses and Manchester United Women's keeper Mary Earps has once again called out Nike over the ongoing women's goalkeeper kit saga, with thousands now having signed a petition urging them to change their minds.
In case you missed it, Nike's decision not to manufacture and sell replica female keeper kits this year loomed large over the 2023 Women's World Cup after England's no.1 publicly criticised the sports brand over what they labelled merely 'financial strategy'.
With millions of fans urging the global franchise to adjust and stock not only Earps' kit but that of all the other goalkeepers at this year's women's tournament, the company finally issued a pubic response but, for many, it was seen as somewhat of a non-statement.
Reacting to the statement on Instagram, the 30-year-old said, "Nike, is this your version of an apology/taking accountability/a powerful statement of intent?", as well as sharing images of the support she has been receiving online — including a petition that's now been signed by more than 136,000.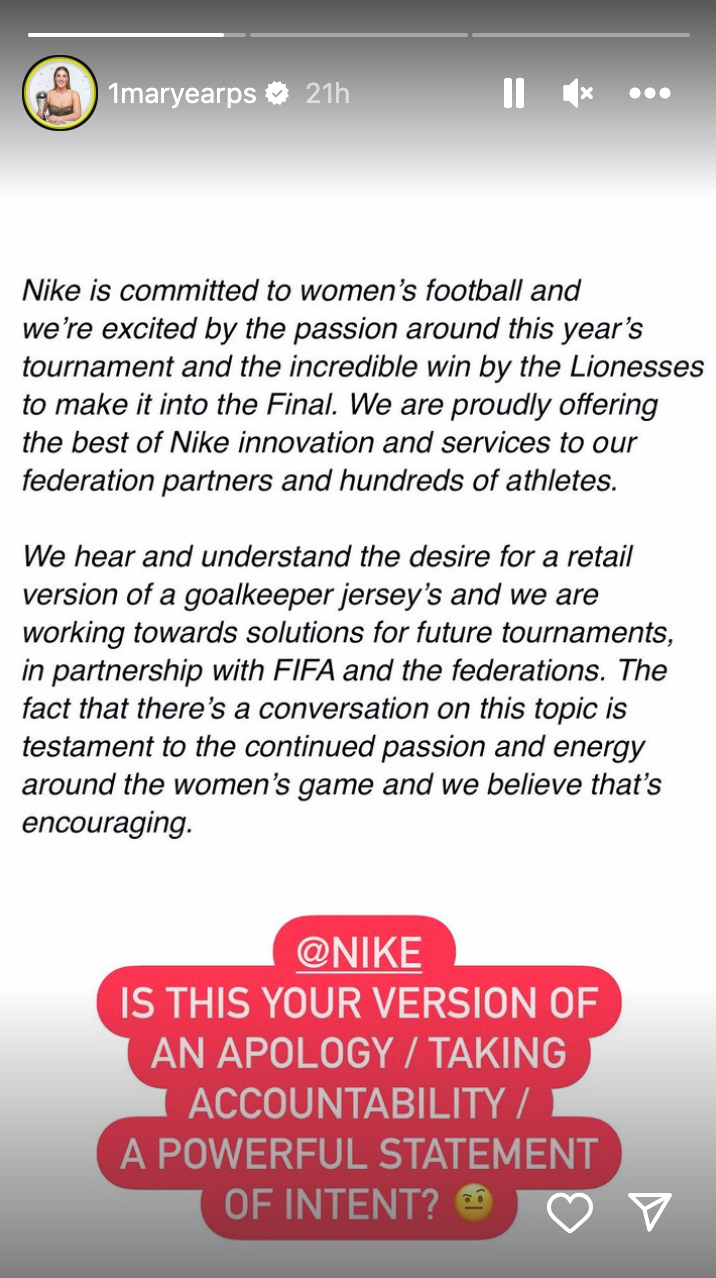 The petition notes how the Nottingham-born shot-stopper's Man United shirt was also the third-best-selling and ultimately sold out last season, insisting, "We need to unite and demand this decision is overturned. We need to show togetherness and support Mary and ask Nike to rethink their decision.
"Let's make them see just how important our female goalkeepers are. How respected they are and how many young girls aspire to join them in the future. Any type of exclusion is unacceptable in this day and age and we need to show we will not stand for it."
Concluding by saying, "Mary and all female goalkeepers, we love and respect you. You are inspirational and we are behind you", the Change.org petition is now well on its way to 150,000 signatures as it's clear plenty of Brits still want to show support and buy the kit.
In fact, the demand for the Lionesses kits, in general, shot up by nearly 4,000% ahead of the World Cup final and Earps' shirt was one of the most in-demand, and even in the more immediate aftermath of the decision going public, a massive mural of the Golden Glove winner was erected near Old Trafford.
Read more:
In their statement addressing the mounting pressure from fans, Nike said, "We hear and understand the desire for a retail version of a goalkeeper jersey and we are working towards solutions for future tournaments, in partnership with Fifa and the federations."
However, as Earps said at the time, she had been given the same assurances that they would begin manufacturing and selling women's goalkeeper kits to the public after they failed to do so for the Euros.
Whether or not Nike will change its position sooner rather than later remains to be seen but one thing is clear: football fans are not letting up.
You can sign the petition HERE.
For all the latest news, events and goings on in Greater Manchester, subscribe to The Manc newsletter HERE
Featured Image — Mary Earps (via Instagram)