News
Northern skateboarders reach Britain's' highest pub after 170-mile journey 
All in the name of charity.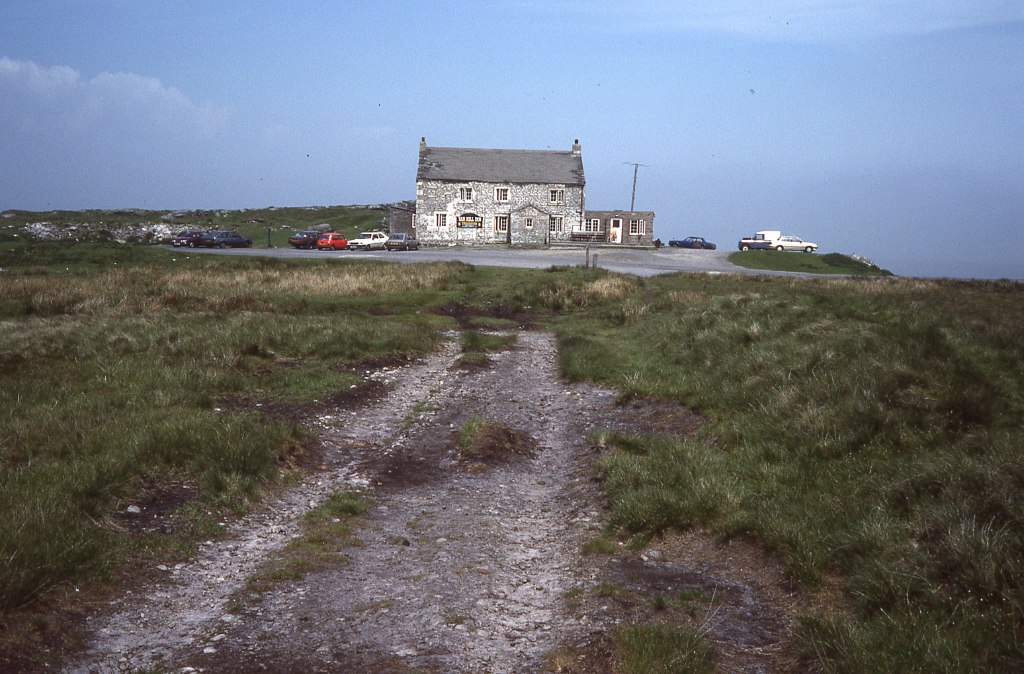 A pair of northern skateboarders have just completed an impressive journey that saw them skate 170 miles up to Britain's highest pub.
Joe Hunt, from Leeds, and his friend Matthew O'Toole, from Linthorpe, skated all the way to Whitby from Walney as part of a four-day fundraising mission.
Taking on the challenge in order to raise money for Cancer Research UK, the pair wanted to give something back to help other sufferers after losing family members to cancer.
The pair have now more than doubled their original fundraising target, reports The Hoot.
As part of the 'gruelling' 170-mile coast-to-coast trip, the duo stopped off at 17th-century boozer the Tan Hill Inn – notorious for being the highest pub in Britain.
At 1732 feet above sea level, it was no mean feat getting up there – at points, the terrain was so steep, the men said their boards starting rolling backwards.
However, after losing loved ones to cancer, they both wanted to do something to help others suffering from the disease and decided that, by breaking the trip down into four consecutive days, they could make it.
Speaking to Gazette Live, Matthew said: "I lost my cousin to my cancer. My mam had cancer and my grandad had cancer. Luckily they battled it and we found out Joe's mam had cancer back in December.
"She fought it though. It was a charity we thought would be worthy for us to take on the challenge really.
"It was really hard. We battled through every type of weather possible – wind, thunder and lightning, rain, blistering sun but really really fun. I have got blisters all over my feet but it was well worth it.
"I went through a lot of emotions in in my mind. There were a lot of thoughts going on.
"It was partially part of the motivation that the pain we were going through was nothing compared to what other people are going for and it was very overwhelming coming from Tan to that final stretch into Whitby and seeing everybody."
Read more: Salford's pink teapot cafe hits out at council as owners hunt for new home
At the time of writing, Joe and Matthew have raised £1,004 of their original £500 target.
The skateboarder's Just Giving page reads: "
"This July 6th – July 9th Matthew O'Toole and Joe Hunt are skateboarding from Walney to Whitby a total of 179 miles, we are breaking this down in to 4 consecutive days, July 6th Walney – Oxenholme 43 miles, July 7th Oxenholme – Tan Hill 44 miles, July 8th Tan Hill – Appleton Wiske 47 miles and July 9th Appleton Wiske – Whitby 45 miles.
"This will be a very hard challenge for us all especially the skate up to Tan Hill Inn which is the highest pub in Britain ! a whopping 1732 feet above sea level!
"This challenge is all in need of Cancer Research UK to try help beat cancer.
Read more: Home Bargains to open three bakeries in Greater Manchester stores
"1 in 2 of us will get cancer in our lifetime. We can all play our part to support the research that will beat it. Help fund life-saving research by making a donation to my page. Cancer is happening right now, which is why we are fundraising right now for Cancer Research UK. There's no time to lose!
"Please help us by donating to our page today and help bring forward the day when all cancers are cured."
If you would like to donate to the Just Giving page, you can do so here.
Featured image – Geograph