News
Paddy McGuinness teases potential return of Max and Paddy's Road to Nowhere
If you're messing with us McGuinness, then how dare you... how VERY dare you!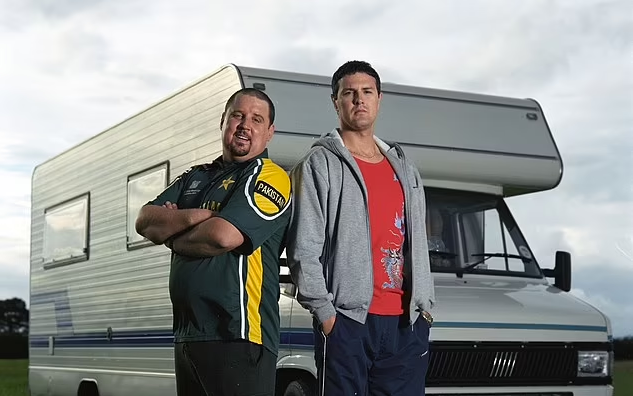 Right, we don't mean to alarm you all, but Max and Paddy might finally be coming back after nearly 20 years. In other entirely unrelated news, there is a god.
We only ever got one solitary season of Max and Paddy's Road to Nowhere, but it only took six episodes for it to leave us with lasting memories of rolling on the floor laughing and quoting lines all these years later.
The Phoenix Nights spin-off went on to be not just a cult favourite but an iconic British sitcom that rivalled the show that spawned it, cementing both Peter Kay and Paddy McGuinness as even greater household names than they already were.
Cut to nearly two nearly full decades later and Paddy himself has teased that the hit Northern comedy might not be done after all. Battle stations, people — we're on the campaign trail now.
Speaking to Capital Breakfast this week, McGuinness came on to the subject of Max and Paddy return, saying that "the interesting thing about Max and Paddy, and Phoenix Nights is now, we are kind of all of an age of the people we played back then."
He admitted that while they "do talk about it and what have you" and would love to see the full cast return someday, he just "can't see it at the minute".
However, he did go on to insist "never say never" and, more promisingly, that the comedy duo's comeback, specifically, could very well be on the cards.
"Like Max and Paddy, for instance, we wrote a couple of Christmas specials, and we've still got them", says McGuinness. "We never got around to doing one for whatever reason back in the day. But we've actually got them."
Read more:
The 49-year-old went on to clarify that more than one script has already been written for some time, but they've just been kept on the backburner given that he is admittedly "inherently lazy" and likes "doing as little as possible", it just never came to fruition.
"If you're doing a scripted comedy show, it does take a long time. So to do something like [this], you have literally got to blank out 12 months of your life.
"He [Kay] is on tour. I've got all kinds of stuff going on, and it's just sort of going 'right, let's get together. Let's get our diaries together. And let's blank out for that time'". We don't know a single person that wouldn't want to see a Max and Paddy return in some form.
While hosts Roman Kemp and Siân Welby urged people to get flooding them with texts and posting all over social media, the former Take Me Out presenter joked it "won't make a blind bit of difference." Come on, Paddy, don't let us down now.
For all the latest news, events and goings on in Greater Manchester, subscribe to The Manc newsletter HERE.
Featured Image — Channel 4