News
Peak District climber has lucky escape after stranger deliberately throws boulder off cliff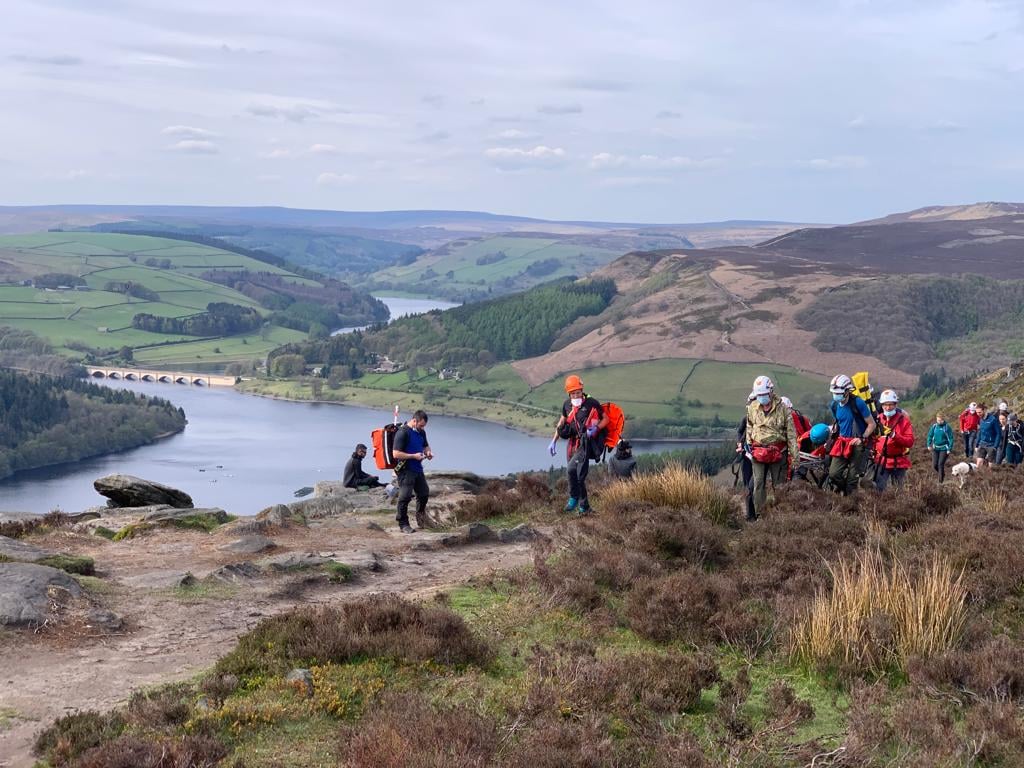 A climber in the Peak District was injured over the bank holiday weekend by a boulder that was 'deliberately thrown' from the top of the crag.
Rescuers attended reports of a climber with a leg injury at Bamford Edge, a stunning rocky landscape above Ladybower Reservoir.
The nature of the incident on Saturday afternoon has caused 'concern' to rescue teams.
A statement from Edale Mountain Rescue, shared alongside a photo of a boulder split in two, said it had been 'deliberately thrown off the top of the crag towards the climbers by a group of males'.
It continued: "Whether they knew there was anyone underneath is not known as they ran off before they could be apprehended.
"Fortunately the climber was wearing a helmet which took a glancing blow before hitting his leg.
"Without the helmet or if he had been hit more fully on the head, things could have been a whole lot different and serious.
Read more: Police appeal for information after 'small explosion' in Bolton
"The climbers leg injury was dealt with and he was evacuated down to an ambulance on New Road.
"This type of behaviour is totally irresponsible and could have had potentially fatal consequences. It has been reported to the police. Do not throw rocks over the edge of crags and cliffs."
Locals have praised the rescue service, with one writing: "Jeeez, there's a sentence you can't believe you actually have to write – "don't throw rocks off cliffs". Thank you, as always."
Another person said: "Crazy unbelievable behaviour. Thanks for being there for us. Not had to use you but nice to know you are there."
Featured image: Edale Mountain Rescue