News
Pensioner says the first thing he'll do after winning £105k on Hits Radio is buy a gravestone for his late wife
Oh bless you, John.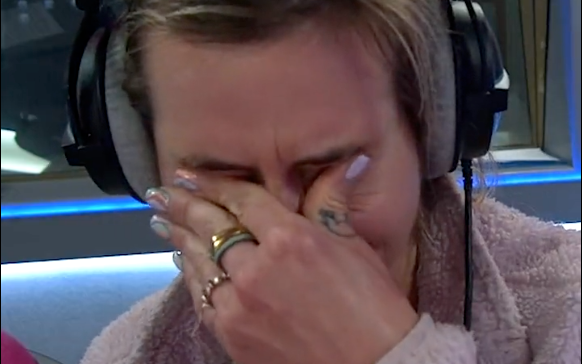 A pensioner who called into Hits Radio earlier this week delighted listeners by winning the show's daily 'Cash Register' prize, but left them in bits when he revealed what he was going to spend the money on first: a gravestone for his late wife.
Caller John rang into the Manchester-based radio station on Wednesday to try his hand at their daily jackpot and after presenter Hattie Pearson confirmed he won, she quickly started to well up when he told her what he planned to do with the money.
Explaining that he's not exactly flush with cash just living on his pension, John explained how his wife Anita had passed away six years ago and that despite visiting her gravesite every week to "put some fresh flowers" down, he'd not been able to pay for a proper headstone in all that time.
However, breaking the news to him that he'd won £105,000, radio host Hattie assured him that the pensioner would have "some good news to share with her" this time round and would be able to get her "the gravestone she deserves".
Read more:
Well, that's just lovely.
After realising that he'd just won over £100k, John responded by saying, "I need five minutes before I can go anywhere — my legs are shaking, I'm shaking everywhere".
He then went on to say, "I've never, ever won anything" before quickly correcting himself and saying other than "the love of a lovely lady", at which point Hattie once again looks visibly moved.
The pair of them bonded over getting "a bit emotional" on air and John ended the heartwarming phone with immense gratitude, adding, "You don't know what this means.
We love you John and rest in peace, Anita.
For all the latest news, events and goings on in Greater Manchester, subscribe to The Manc newsletter HERE.
Featured Image — Hits Radio (via Twitter)