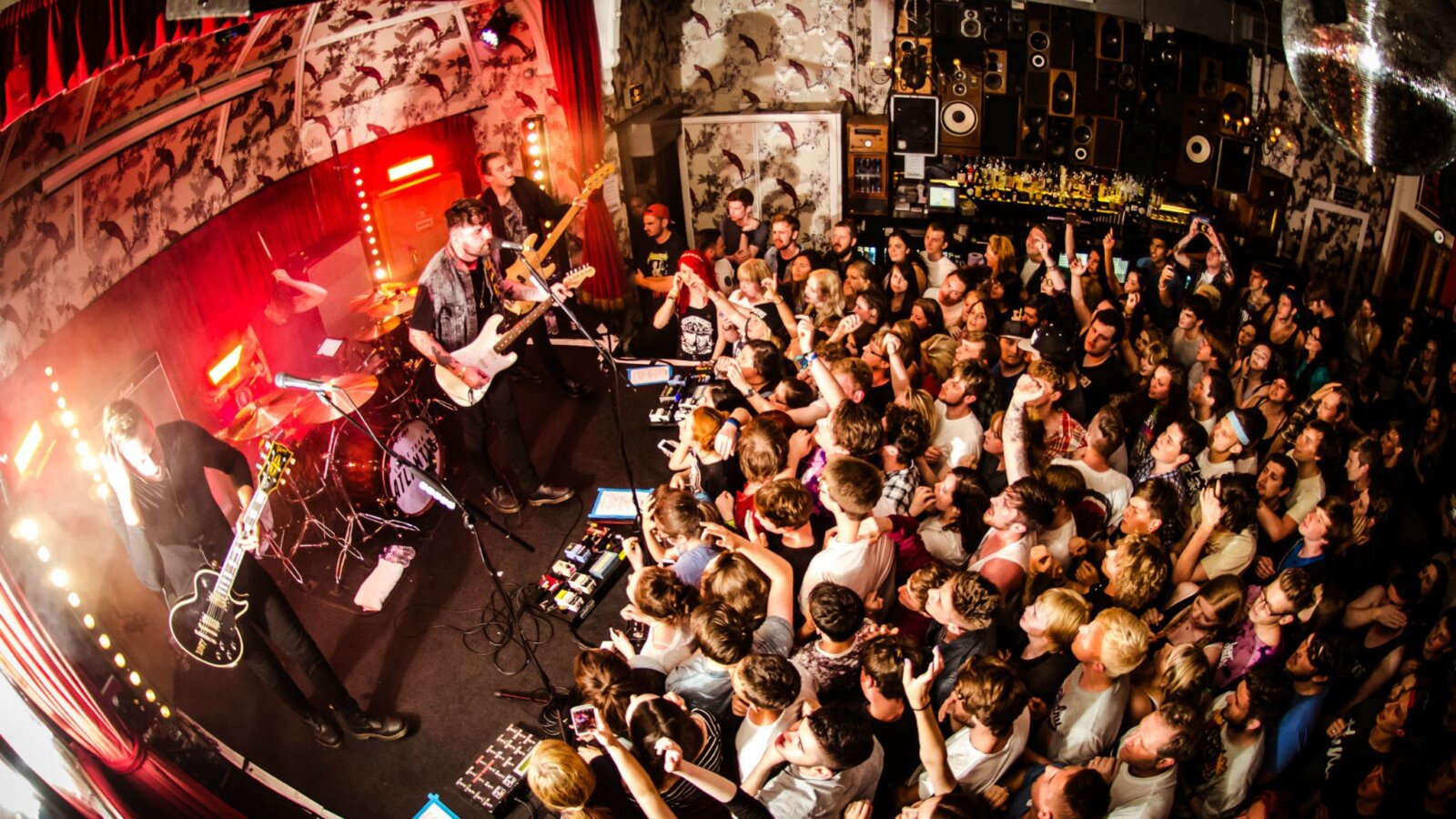 Live music in Manchester is embroiled in the biggest fight of its life. And earlier this week, two of its most treasured veterans fell.
The Deaf Institute and Gorilla, an iconic, decorated duo on the local gig scene, confirmed on Thursday they would permanently close – sparking a mass, bassline-like groan that warbled right beyond the M60.
There's been a growing undercurrent of panic and nausea in the live music sector in recent months, and this was the biggest blow yet.
Both of these venues have been at the forefront of Manchester's gig scene for years, earning special status among artists and fans.
Deaf Institute, on Grosvenor Street, has doubled as a stomping ground for amateurs cutting their teeth and a stage for world-famous performers, whilst Whitworth Street's Gorilla has been inviting clubbers to party below the railway arches since 2012.
Sacha Lord is currently attempting to find a way to save the venues by speaking to potential buyers, claiming "there is hope."
Fingers are crossed. But whatever happens, we'll always have the memories.
The Manc invited readers to share their greatest moments at Deaf and Gorilla – and live music fans arrived in droves to relive some unforgettable evenings spent dancing into the early hours.
Among the respondents was local DJ Hattie Pearson.
This rapturous response is a real reflection of just how important a role these venues have had in maintaining that electric atmosphere Manchester is famed for.
In the best case scenario, a new chapter may begin – with owners Mission Mars asking "any industry and music entrepreneurs who might be interested in this as an opportunity to please get in touch."
Manchester's Night-Time Economy Adviser is already on the case. Perhaps one, or both, of these venues can reopen later down the line.
The concern for now, however, is that the closure of Deaf and Gorilla is only the beginning.
Simply put, more money must be pumped into our favourite venues over the coming weeks and months or they'll continue to fall like dominoes.
A campaign entitled Let The Music Play was launched on 2 July in an attempt to acquire the necessary funds to keep the live music industry ticking over – with the sector set to lose £900m and cut jobs by 50 per cent if gigs do not resume in 2020.
Many major artists including Ed Sheeran, Dua Lipa, Dizzee Rascal, Johnny Marr, The Rolling Stones and Paul McCartney have all signed a letter addressed to Culture Secretary Oliver Dowden calling for help.
The government have since provided a £1.57bn cash injection to support the arts sector – providing music venues with emergency grants and loans.
The money will help some venues survive. Others will not be so lucky.
Two of Manchester's top spots have fallen already.