Audio
The 1975 spotted making drinks (again) at Bunny Jackson's after headline Parklife set
Why are we never there when this happens!?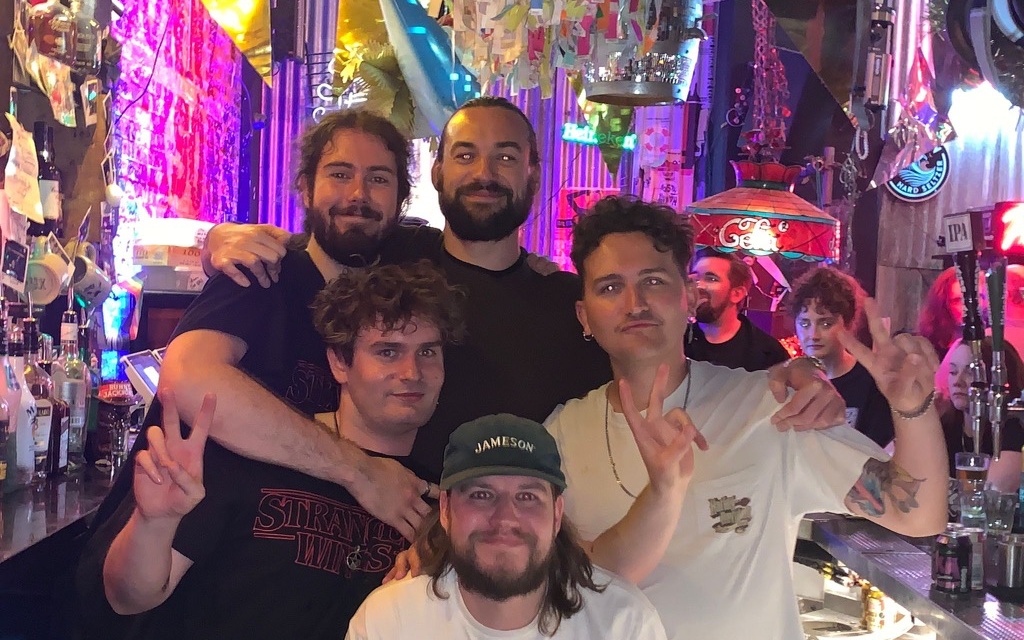 The 1975 made Sunday night at Parklife an unforgettable one, putting on the kind of show we've come to expect from them this tour, so it's only fair that they treated themselves — to making drinks behind the bar at Bunny Jackson's, apparently.
That's right, after headlining not only the biggest festival in Manchester but one of the biggest in Europe, the local lads decided that they wanted to have a bevvy or two in the centre of town, so they decided to dart from Heaton Park and head over to everyone's favourite dive bar, Bunny Jackson's.
The late-night institution located along First and Jack Rosenthal Street is no stranger to big names popping up in — Olivia Rodrigo even did a surprise set there after a gig last year — but it seems to have become a regular haunt not only for punters but famous faces who fancy bartending themselves.
At least that's the case when it comes to The 1975, who made their return this weekend and decided to sling some drinks for a bit of fun, as well as meet a few surprised fans along the way.
All in a day's work.
This is by no means the first time bassist Ross MacDonald (pictured above) has gotten behind the bar at Bunny's either; it was only back in February after their sellout intimate gig at Gorilla that he was spotted pulling pints for the patrons and necking one or two himself.
We've managed to see The 1975 a few times already this year but we've still never caught a glimpse of them at Bunny Jackson's or out anywhere else in the wild for that matter.
One of these days.
Read more:
We asked general manager Marky for a quote, to which he simply replied: "It's not the first time the band have been down to Bunny's and if it ever all goes pear-shaped for them, we might be able to sort them out with a couple of shifts."
Always good to have a fall-back, eh, lads?
You can see everything we got up to at Parklife 2023 over on The Manc Audio but believe us when we tell you seeing them was up there with the highlights.
Fair play to these lads who cinched the perfect spot to watch them from:
For all the latest news, events and goings on in Greater Manchester, subscribe to The Manc newsletter HERE.
Featured Image — Nicole Douglas Wilson/Emma Wilde (via Instagram)/Bunny Jackson's