News
Plans approved for new 'best-in-class' entertainment destination at the Etihad Stadium
Manchester City says the development will create "long-term economic and social benefits" for the local community.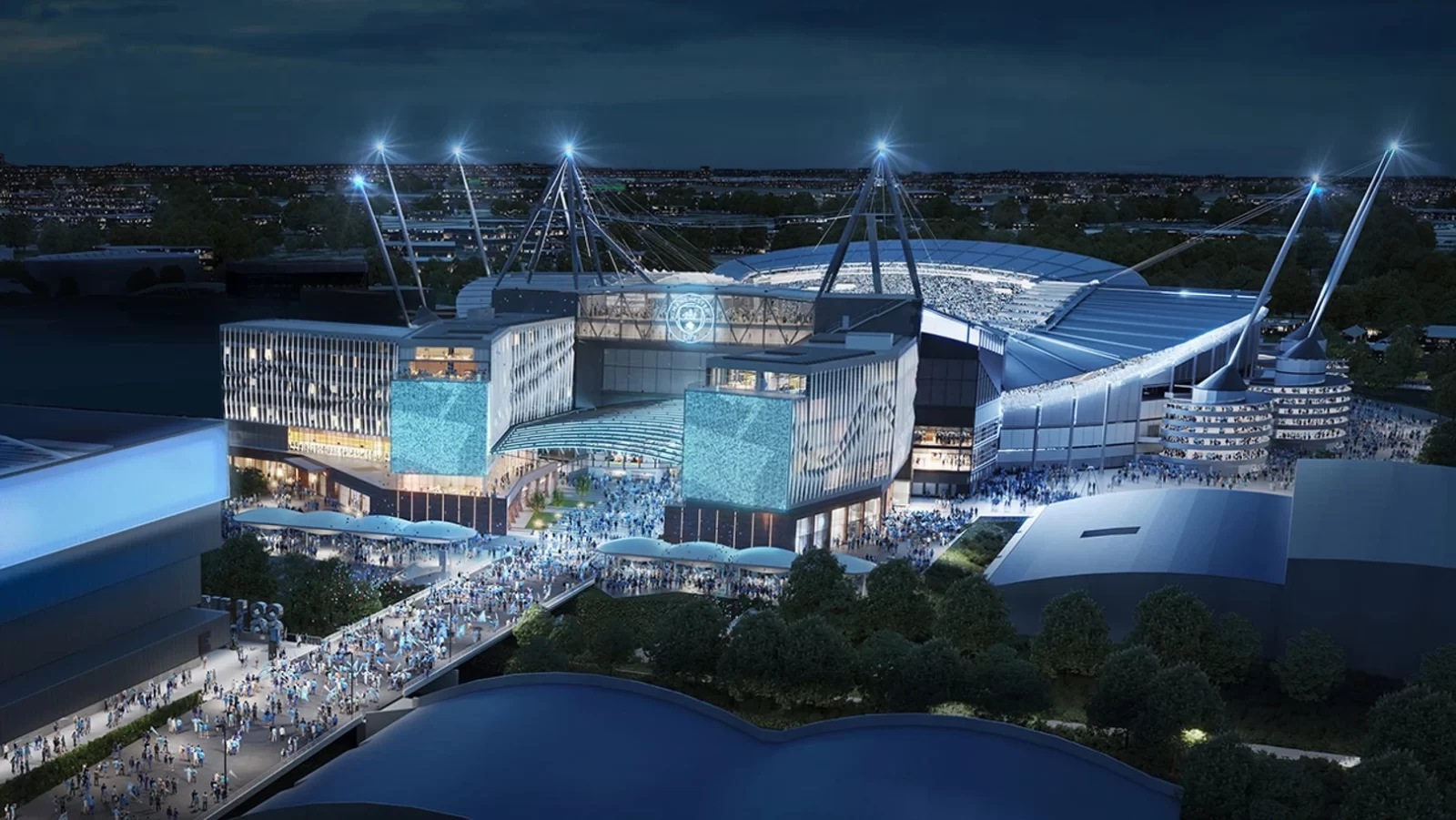 Manchester City's plans to expand the Etihad Stadium and create a new entertainment destination on site have officially been approved.
After the club submitted ambitious proposals to both increase its home ground's capacity, and create a "best-in-class" fan experience by adding an all year-round entertainment and leisure destination on the current site, the new vision for the Etihad Stadium has officially been approved by Manchester City Council.
Approval follows the club's fan and community consultation, which took place back in February and March this year, all before the full planning application was subsequently submitted in April.
Proposals were given approval by the Council's planning committee yesterday (27 July).
But what exactly is in store for the Etihad Campus then? Well, according to Manchester City, the approved plans include several connected all-weather facilities that are fully integrated into the stadium – which will all be centred around an expanded North Stand, with one larger single upper tier above the existing lower tier that increases overall capacity to over 60,000.
Above the upper tier, there will be a so-called 'sky bar' with views overlooking the pitch, as well as a stadium roof 'walk experience'.
A covered 'City Square' fan zone with capacity for 3,000 people also form part of that plans.
And then to round it all out, fans can also expect to make the most of a wide variety of new food and drink outlets, a new club shop, museum, workspace, and even a 400-bed hotel, which are all set to be constructed as part of the club's development.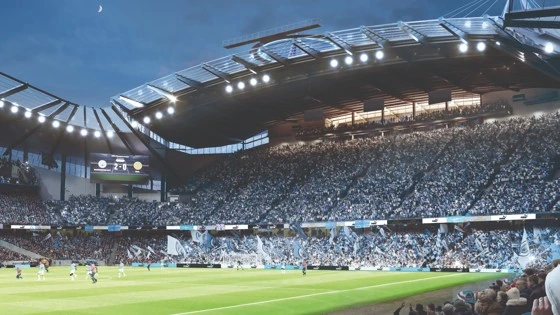 Manchester City's Operations Director, Danny Wilson, says the club is "delighted" by the approval of the plans, adding that the development will "not only enable the club to enhance and expand its offering to fans and visitors on both matchday and non-matchday", but will also "create lasting long-term economic and social benefits for our local community".
He added that the approval of the plans continues to "build on" the regeneration work that the City Football Group has delivered in East Manchester since 2008.
According to the club, the main construction works are anticipated to begin on-site in November 2023.
Read more:
This means the North Stand itself will be complete and open during the 2025/26 football season, but the hotel, workspace, and the rest of the 'public realm' works – including City Square – are more likely to be completed by late 2026.
Featured Image – Manchester City