Sport
Man City announce plans to increase stadium capacity and expand Etihad Campus
The Etihad's current capacity is around 53,400.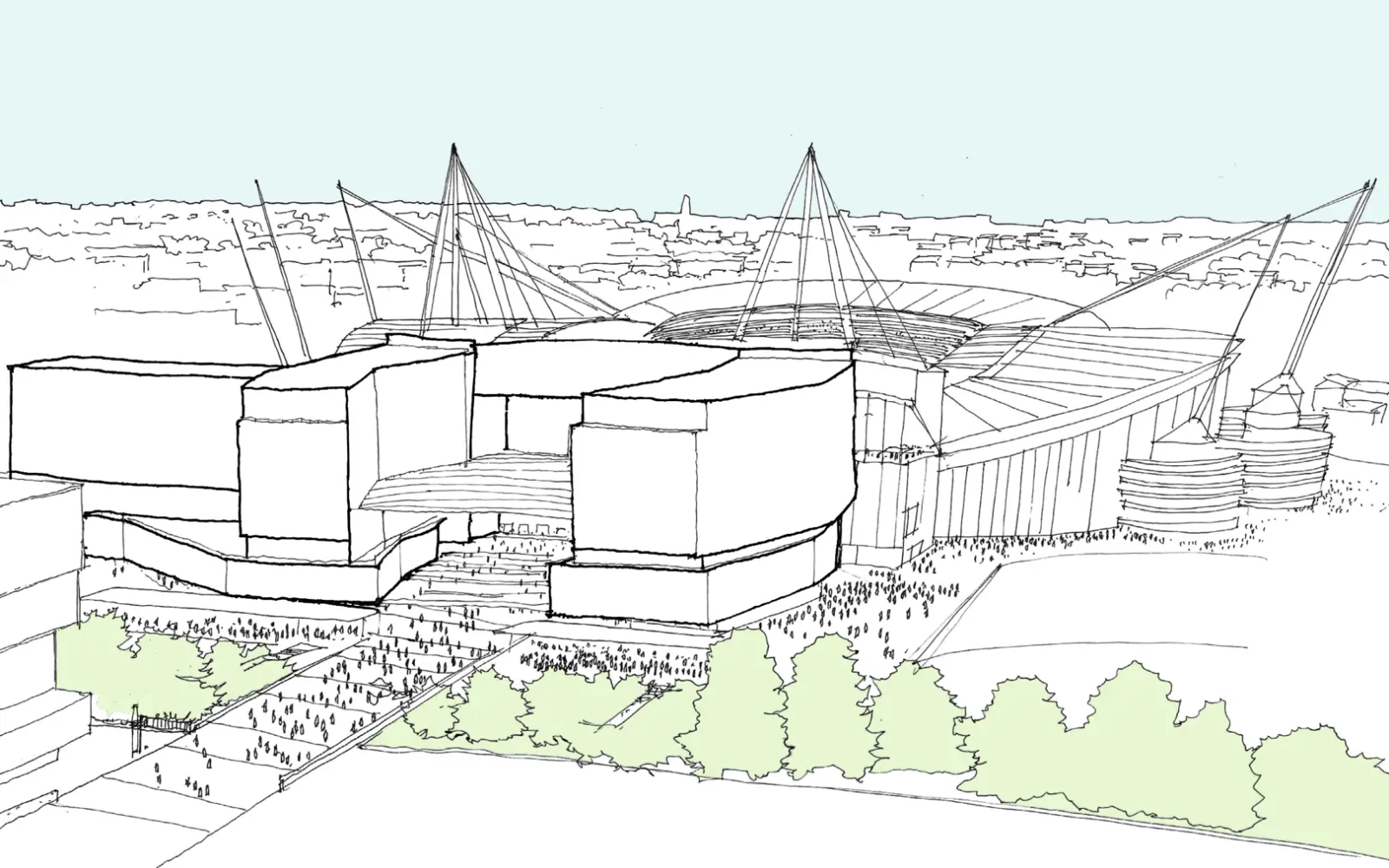 Manchester City have today unveiled fresh plans to redevelop their stadium and the wider Etihad Campus, including an increase in matchday capacity and more well-rounded fan facilities.
Revealing the rough plans and respective concept art on Tuesday, 28 February, City have stated that their aims are to create "a best-in-class fan experience and year-round entertainment and leisure destination at the Etihad Stadium".
The news comes after the club announced that they were carrying out "feasibility studies" back in December, teasing that they were looking to explore future stadium development and new concepts for the wider Etihad Campus, as well as the surrounding area of Manchester.
Now, fans and the local community are being invited to share their input and feedback on the proposal from today until Sunday, 26 March when the period of consultation ends.
In addition to expanding the stadium capacity with a redesigned North Stand — which would see the ground rivalling the likes of Arsenal and Spurs with more than 60,000 seats — City's owners are looking to further develop the Eithad as a "relevant and competitive sport, leisure and entertainment destination."
As well as adding to several connected all-weather facilities that will be fully integrated into the stadium and wider sporting complex, a larger covered City Square fan zone with a capacity of 3,000, a wide variety of food and drink outlets, new club shop, museum and hotel are also part of the ambitious plans.
Moreover, a "modest workspace" has even been proposed for SMEs (start-up and medium-sized organisations) looking to collaborate with the club and the City Football Group (CFG) at large.
CFG has made it clear that they are committed to not only increasing numbers but offering "a broader range of dynamic matchday and non-matchday activities" all year-round — i.e. making the Etihad more than just a football stadium.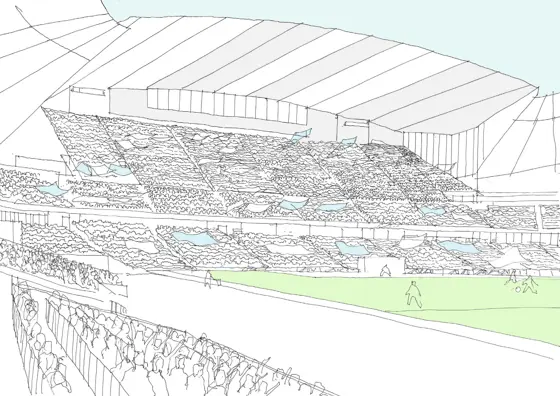 Read more:
As part of the statement, the club went on to state that more than £700 million has already been invested into the local area of East Manchester and this latest raft of designs will see thousands more jobs created than they already have.
Fans and the local community are also being invited to a temporary exhibition at City Square from Saturday, 4 March, as well as attend one of three consultation events in the coming weeks:
Beswick Library, 60 Grey Mare Lane, M11 3DS — Thursday 9 March 2023, 15:00 to 18:30
The Foyer at the National Cycling Centre, Stuart Street, M11 4DQ — Monday 13 March 2023, 15:00 to 19:00
Church of the Apostles, Ridgway Street, Miles Platting, M40 7FY — Wednesday 15 March 2023, 15:30 to 18:30
For all the latest news, events and goings on in Greater Manchester, subscribe to The Manc newsletter HERE.
Featured Image — Manchester City/Wikimedia Commons