News
Police appeal for witnesses to help track down repeat Christmas parcel thief in Stockport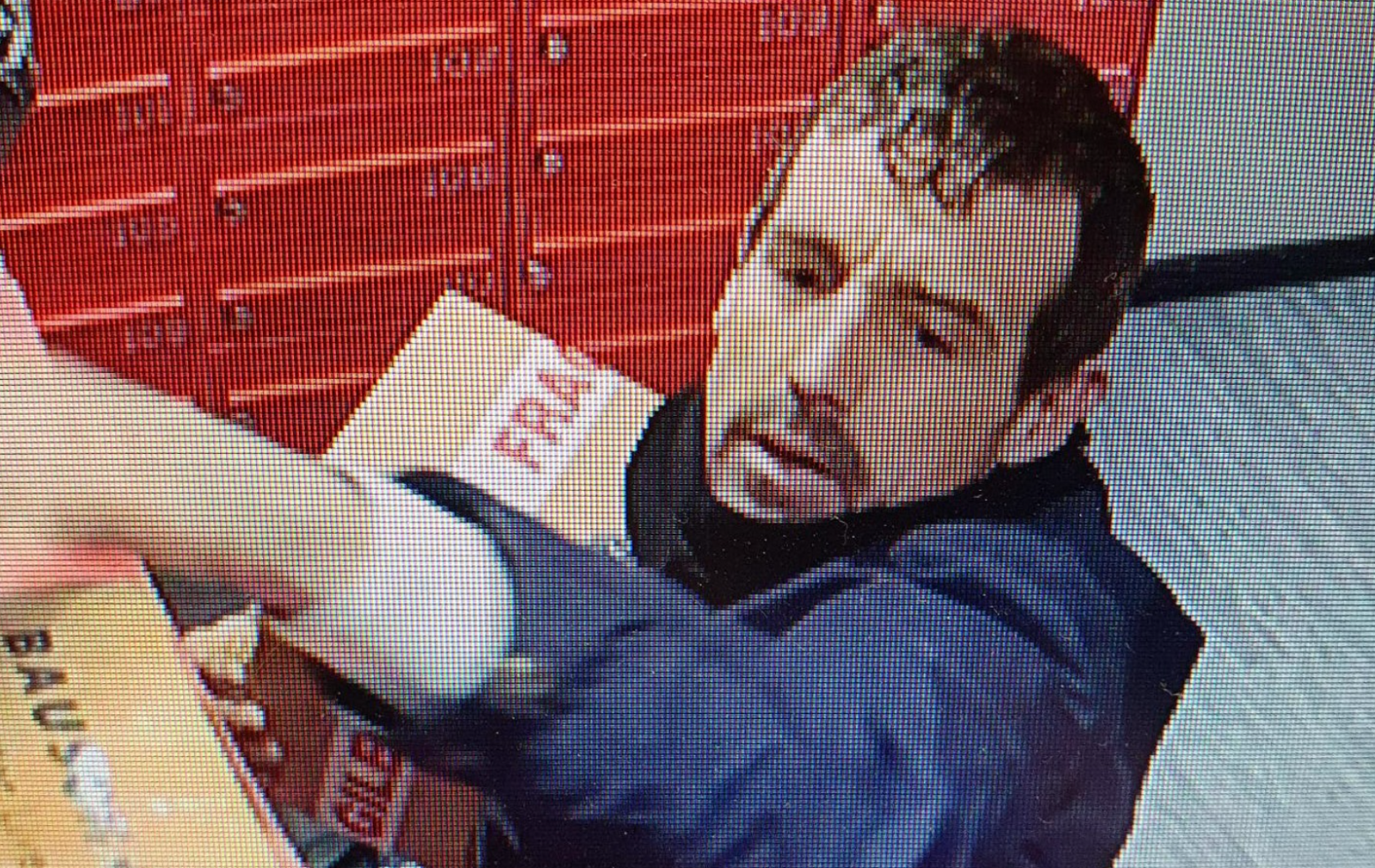 Greater Manchester Police (GMP) is appealing for witnesses to help track down a repeat Christmas parcel thief in Stockport.
Police say the man they're looking to find is believed to have approached three addresses on St Lesmo Road in Stockport just before Christmas on 19 December 2022, and removed parcels from each address between the short 10-minute window of 3:20pm and 3:30pm.
After this incident, he then impersonated a homeowner and signed for a parcel from a delivery driver on the very same road.
He still wasn't done there though, as just a day later (20 December) at the similar time of approximately 3:45pm, the man returned to St Lesmo Road and tailgated a delivery driver into an apartment complex, managing to gain access to the mail room.
Once in the mail room, he was able to fill a large shopping bag with 30+ parcels that belonged to residents, before making off on foot.
An image of the man police are looking to speak to has now been released.
In an appeal for information and witnesses to the incident, police said the man they're keen to track down is described as being approximately 6ft 5, and was wearing a hat and a scarf over his mouth, as well as a black cap and black bubble coat.
Anyone with any information is now asked to call 101 or report to the independent charity Crimestoppers on 0800 555 111.
This incident isn't the only time parcel thefts have been reported in Greater Manchester as of late, as just a couple of weeks ago, GMP issued a similar appeal for information after city centre residents reported their parcels being stolen, and that was third time an appeal of this nature was made in the space of just one month.
The police force was forced to release advice due to the rise in parcel theft.
GMP's advice to reduce the risk of parcels being stolen from doorsteps or communal areas:
If you have ordered something of high value or if you want to ensure that your items aren't left unattended, you can request a signature be given on delivery.
Try to book a delivery slot at a time when you know someone will be at home.
Track your parcel to ensure someone will be at home for the delivery.
Consider installing a video doorbell; this can be connected to your mobile, so you are notified immediately of any delivery.
Arrange for your parcel to be delivered to a trusted neighbour, family member or friend who will be at home.
If you live in a flat/apartment or student halls, be aware of who you are letting in the gate and building when entering your accommodation. Thieves can often tailgate residents into buildings to gain access and carry out thefts.
If you live in a flat/apartment or student halls, is there a concierge who could accept the parcel for you?
Use an off-site locker service for frequent deliveries, or for expensive items; these parcel boxes are more likely to be in busy, safer locations – such as supermarkets – rather than secluded areas which could be targeted by thieves.
Read more:
Featured Image – GMP