News
Police issue Dispersal Order for Manchester city centre
Councillor Pat Karney said he supported extra police measures due to the "disgraceful and dangerous behaviour" seen in Manchester this week.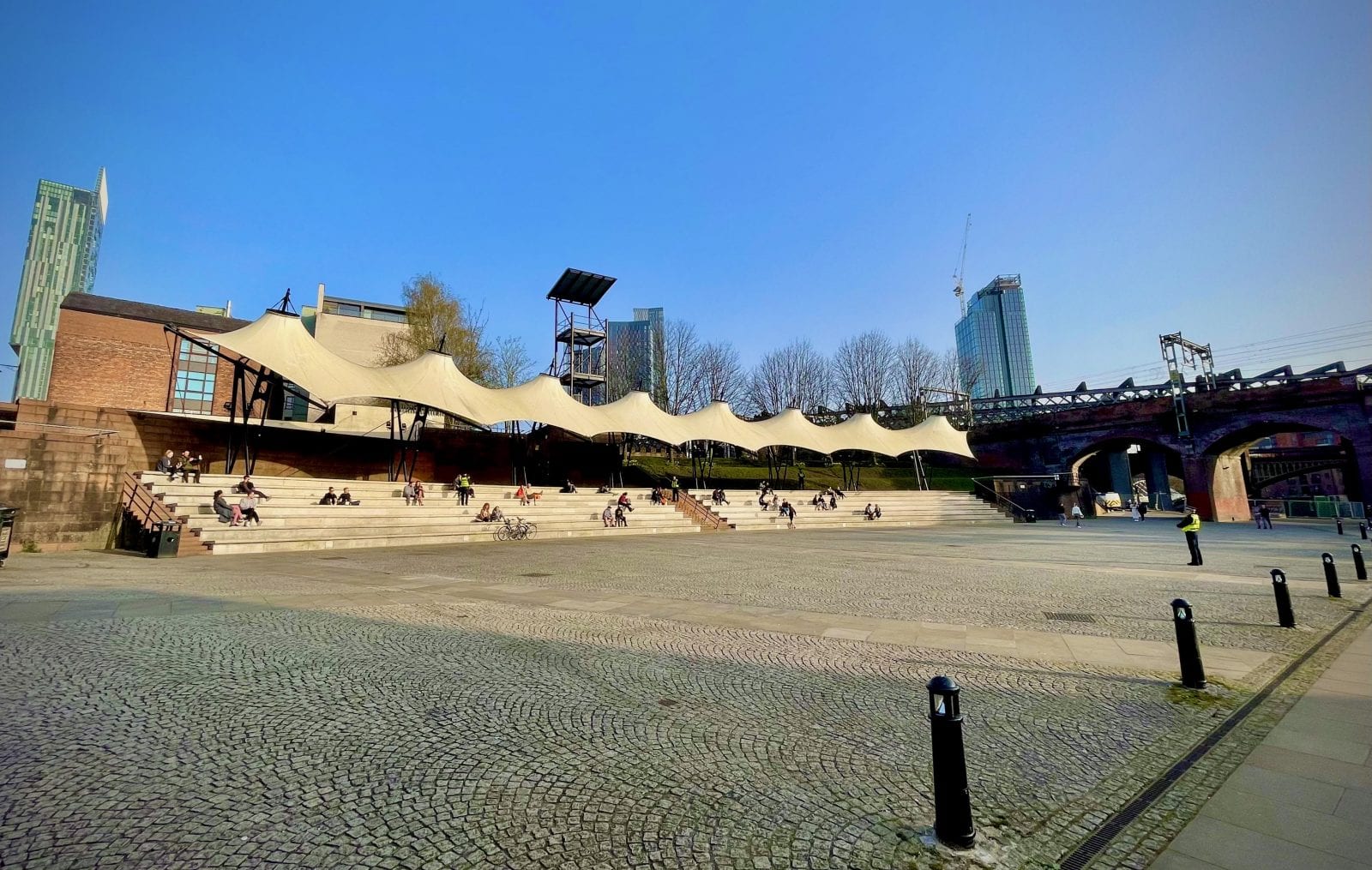 Greater Manchester Police have issued a Dispersal Order for the city centre and parts of Ancoats after breaking up "numerous" mass gatherings this week.
The order gives officers power to remove those suspected of anti-social behaviour from a particular area – with people risking prosecution if they refuse to comply.
GMP confirmed the order would be in place until 3pm on Saturday 3 April.
Councillor Pat Karney said he supported the extra measures due to the "disgraceful and dangerous" gatherings seen in Manchester this week.
GMP had expressed initial "concerns" after an estimated 3,000 people congregated in Platt Fields Park on Tuesday (March 30); warning those who were failing to observe social distancing not "to ruin it for others".
But hundreds congregated at Castlefield Bowl the following evening for an unsanctioned DJ set.
The rave was eventually broken up by officers who were met with initial "hostility" from the crowd.
Volunteer litter-pickers bagged up the waste left behind – filling 58 sacks with bottles, cans and food packets.
Inspector Jonathan Shilvock of GMP City of Manchester division, said an increased police presence would be seen on the streets during the Dispersal Order – with penalties issued to those found in breach.
He stated: "This week we have seen an increase in antisocial behaviour as people gather in large groups and are hostile towards our officers who attempt to engage with them and explain the coronavirus legislation which remains firmly in place even with some of the restrictions now being lifted.
"This type of irresponsible behaviour causes concern for local residents and has a negative impact within the community.
"With the bank holiday weekend and Easter holidays taking place, I would like to remind everyone of the importance of making sure your celebrations comply with the legislation.
"Please be considerate of others and remember that we are still in the midst of a pandemic, and as we work our way towards the next step in the roadmap it's important we aim to keep virus transmissions to a minimum."