News
Warning to keep dogs away from beauty spot after landslide and sewage leak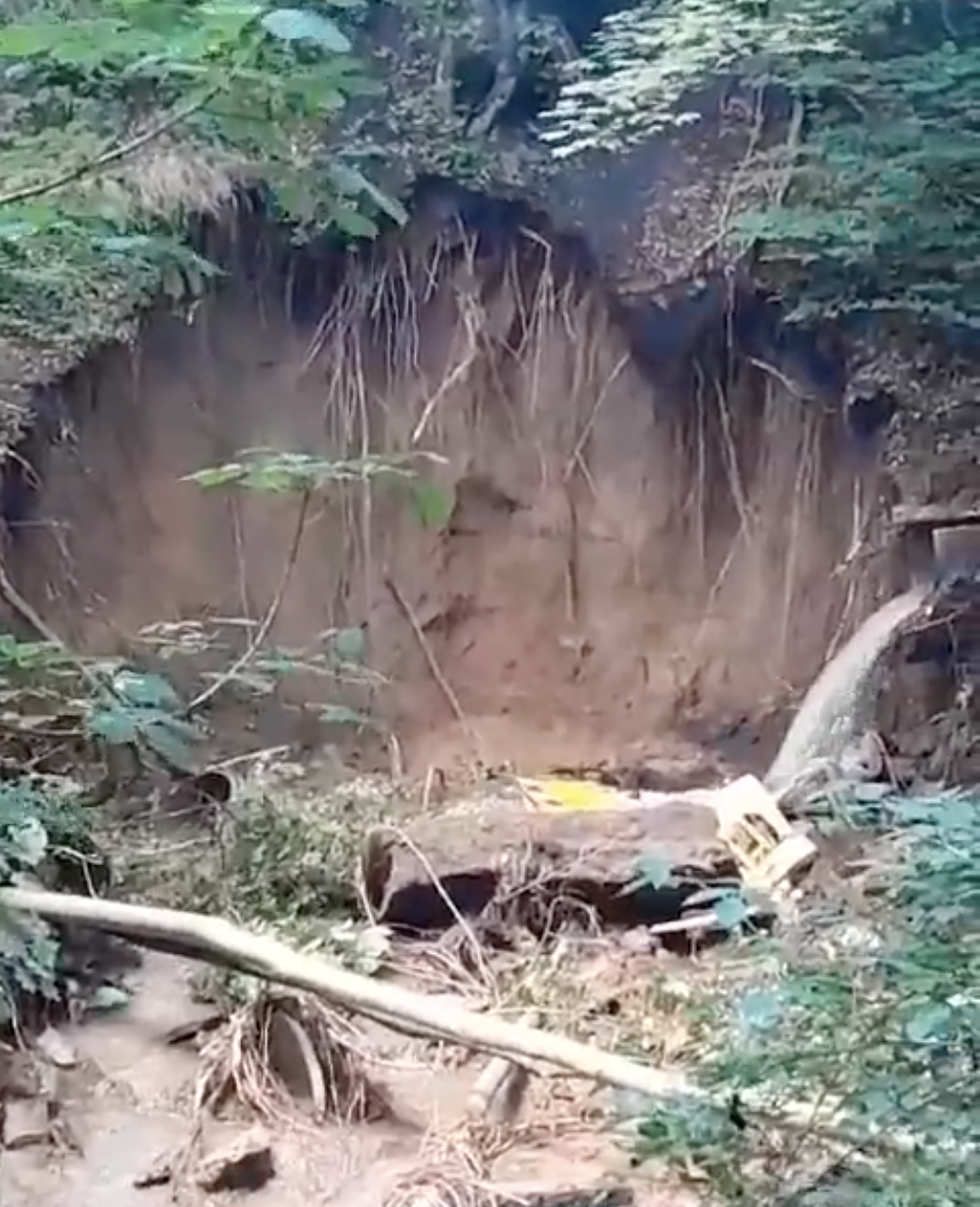 A popular beauty spot in Greater Manchester has suffered a landslide and sewage leak, with people warned to keep dogs away.
Parts of Prestwich Clough have been closed to the public while United Utilities assesses the damage caused.
Locals reported seeing trees uprooted and a large amount of sewage pouring into the stream in the pretty park north of Manchester.
One person even said there was a 'strong smell of sh*t over Prestwich' following the landslip.
While temporary work has already been carried out on the collapsed sewer to divert pollution away, people are still advised to exercise caution when walking their dogs through Prestwich Clough.
Councillor Sean Thorpe said that a temporary sewer repair would be in place by the weekend before more permanent stabilisation can begin.
The Environment Agency advised earlier this week: "We are currently investigating a potential pollution incident at #Prestwich Clough #Bury, where it appears heavy rainfall has caused a landslide and damaged a sewer. We are on site assessing the situation to ensure we continue to protect the environment."
Bury Council added: "PRESTWICH CLOUGH nr Clough Dr/Mountside Cr: Heavy rainfall has caused a landslip/damaged a sewer and nearby trees. @UnitedUtilities diverting sewage/minimising pollution. Council tree team in attendance. Nearby footways closed-off. Keep dogs on leads/do not enter the water"
United Utilities said that the landslide had removed the surrounding embankment, causing the pipe to split.
Prestwich Clough is open to the public but some footpaths are closed and some heavy vehicles are on site carrying out repairs.
Read more
Featured image: Twitter, Councillor Sean Thorpe