News
Rice n three cafe left with queues out the door after plea for support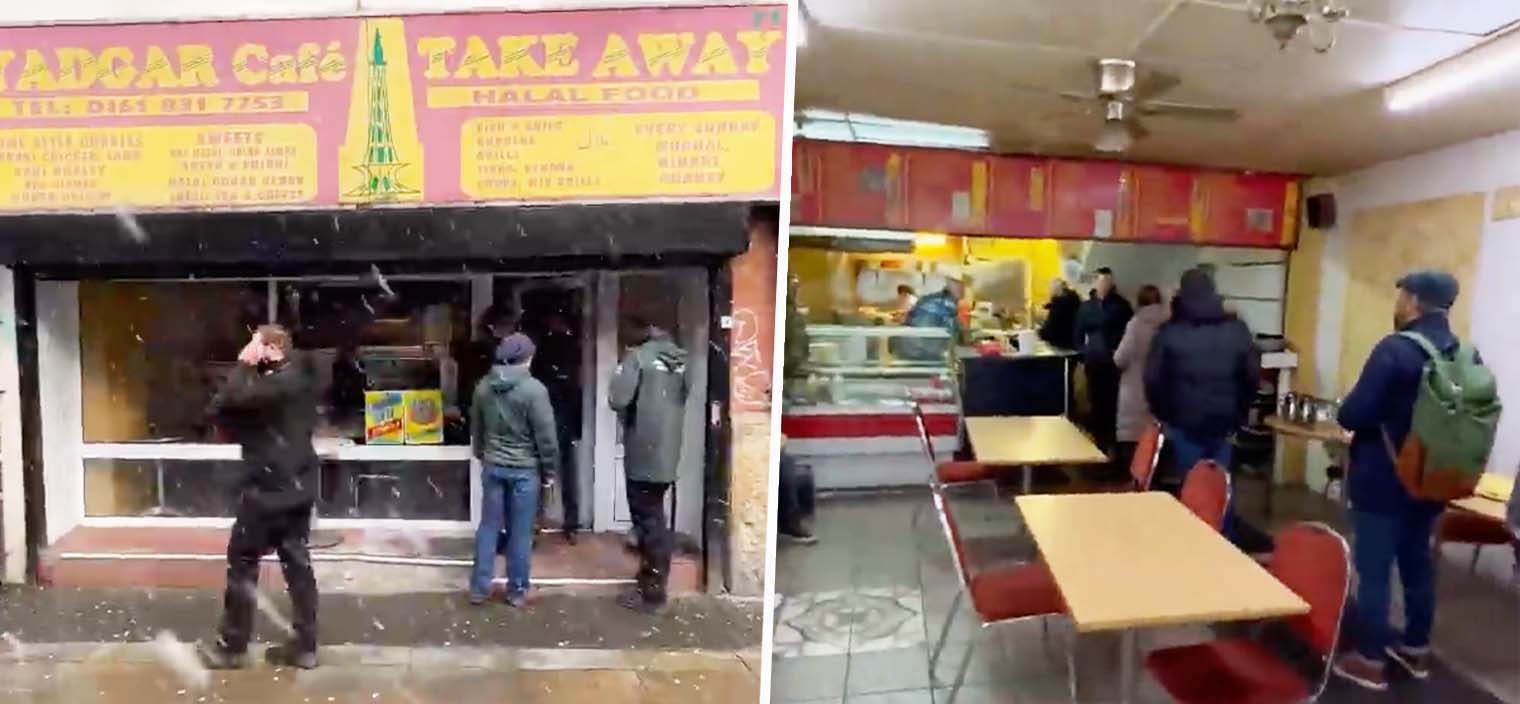 A rice n three cafe in Manchester's Northern Quarter was left with queues stretching out of its door this afternoon after regulars issued an impassioned plea to the local community for support.
A main-stay on Thomas Street for nearly thirty years, the family-run Yadgar cafe has stayed put in the Northern Quarter for decades whilst the city has changed around it.
The cafe has weathered many storms in its time, but the slow return of office workers to the area, following the successive lockdowns of the past few years, has hit it hard.
Inside, formica tables and minimal decor fail to give passers by a true impression of how great the food is. But today, thanks to a bit of community action, things seem to have started to turn around.
Not one to be put off by a bit of bad weather, loyal Mancs queued in the wind, rain and hail to show support for the cafe after local food and drink platform Eatmcr issued a plea on its behalf.
According to the page, which shared a heartfelt post to its Instagram account on Wednesday, on some days the cafe had been getting as little as ten people through its doors.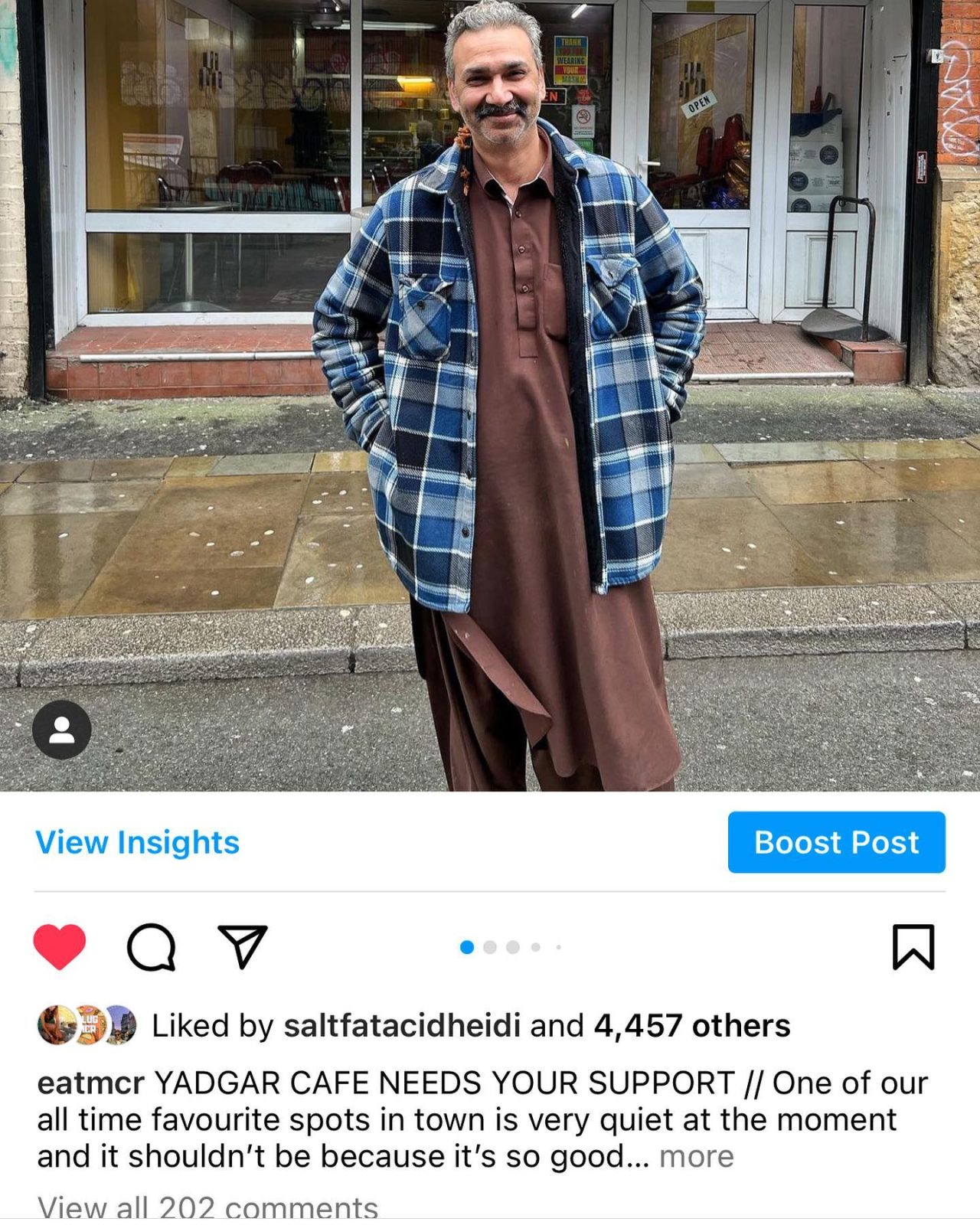 The post has since been liked over 5,000 times. In it, owner Patrick Brown wrote: "It's been a big challenge just covering costs for the last 2 years and I promise you, this place is too good to be this quiet or struggling. Please go visit!!"
"Yadgar is perfect for lunch or a quick healthy and cheap tea. They also have a really good selection of vegetarian options. I always go for the chicken, spinach potato and daal but you'll figure out your own order after a few visits.
"I know a lot of people are heading back to offices atm and a lot more people are moving to town for the first time. If you don't know this spot, I fully recommend you make it apart of your life for years to come and help keep Fred and his mum's cafe going."
The response was huge, leading hundreds to share the original post online and sending hungry locals flocking to the cafe this lunchtime to lend their support.
A video shows people queuing out of the door in awful weather to get their rice and three, hats and gloves firmly on as they wait in the hail in a brilliant turn of events for the local business.
Speaking to The Manc about the huge response the post has received, Paddy said: "It's just blown up across all of [our platforms] over the last 24 hours. A million plus views I think.
"I'd spoken with Fred at Yadgar a few times recently and he'd mentioned the cafe being really quiet.
"Then this week, Sulin from DGHNT reached out to us and said she'd heard the same from him so that spurred us on to go down and get a story put together.
"I think a lot of people have memories of going Yadgar before WFH was the norm, so it struck a chord with people that obviously this place is struggling.
"Then we stopped by at lunch and it was just completely rammed. I'm so made up with the turnout. I think it's going to give them a genuine boost as well long term, Fred seemed buzing with the response too.
"Which is all down to the local community picking this up, so thank you."
An amazing example of Manchester's brilliant community spirit. Long may it continue.
Feature image – Eatmcr