News
Rishi Sunak is our new Prime Minister – and Labour MPs are furious
'No one voted for this'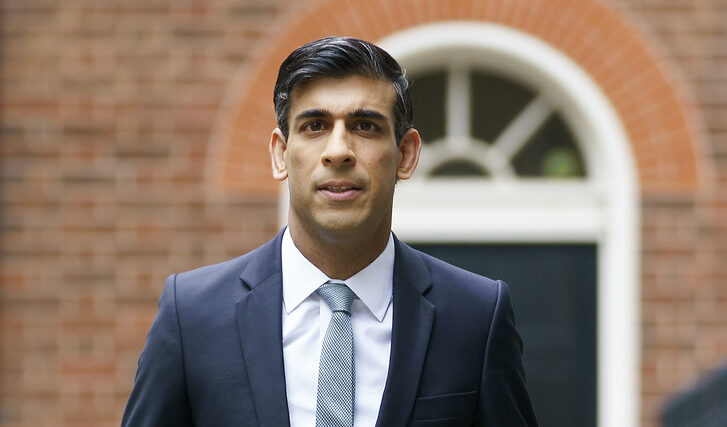 Rishi Sunak will be the UK's next Prime Minster and leader of the Conservative party.
The news comes after Penny Mordaunt – the only other contender for the position – dropped out of the leadership race.
Last night, Boris Johnson also withdrew his bid to regain his former position as party leader.
Labour has reacted furiously to the news, saying that it's 'disgraceful' that Sunak – the 'the richest MP in history' – has been elected with no votes cast, and no mandate.
Mr Sunak is set to become the UK's first British Asian prime minister and will be tasked with restoring order to Britain's tattered economy.
He had previously bid to lead the Tory party but missed out to Liz Truss, who held the position for only 44 days before resigning.
Ms Mordaunt said today: "Our Party is our membership. Whether we are elected representatives, activists, fundraisers or supporters. We all have a stake in who our leader is.
"These are unprecedented times. Despite the compressed timetable for the leadership contest it is clear that colleagues feel we need certainty today. They have taken this decision in good faith for the good of the country.
Read more
"Members should know that this proposition has been fairly and thoroughly tested by the agreed 1922 process.
"As a result, we have now chosen our next Prime Minister. This decision is an historic one and shows, once again, the diversity and talent of our party. Rishi has my full support.
"I am proud of the campaign we ran and grateful to all those, across all sides of our party, who gave me their backing. We all owe it to the country, to each other and to Rishi to unite and work together for the good of the nation. There is much work to be done."
Angela Rayner has reacted with fury to the news, posting: "The Tories have crowned Rishi Sunak without him saying a word about what he would do as PM. He has no mandate, no answers and no ideas. Nobody voted for this."
Labour MP Nadia Whittome wrote: "Rishi Sunak and his wife sit on a fortune of £730,000,000. That's around twice the estimated wealth of King Charles III.
"Remember this whenever he talks about making "tough decisions" that working class people will pay for."
And Chris Bryant posted: "If @RishiSunak becomes PM without a single interview or a smidgin of scrutiny, let alone a public vote, the British electoral system will look no more democratic than a banana republic. He will have no mandate. And that is disgraceful."
Zarah Sultana added: "So Rishi Sunak – the richest MP in history – is going to become Prime Minister, with plans to cut funding for public services and slash workers' wages.
"This Tory class war will be waged with no mandate, without a single vote being cast. General election now!"
The spoof account for Larry, the resident cat and chief mouser at 10 Downing Street, posted: "Rishi Sunak is becoming Prime Minister. His family is loaded so caviar and lobster on the menu for me from tomorrow."
Featured image: Flickr