Trending
44 things that lasted longer than Liz Truss's 44 days as Prime Minister
We had to.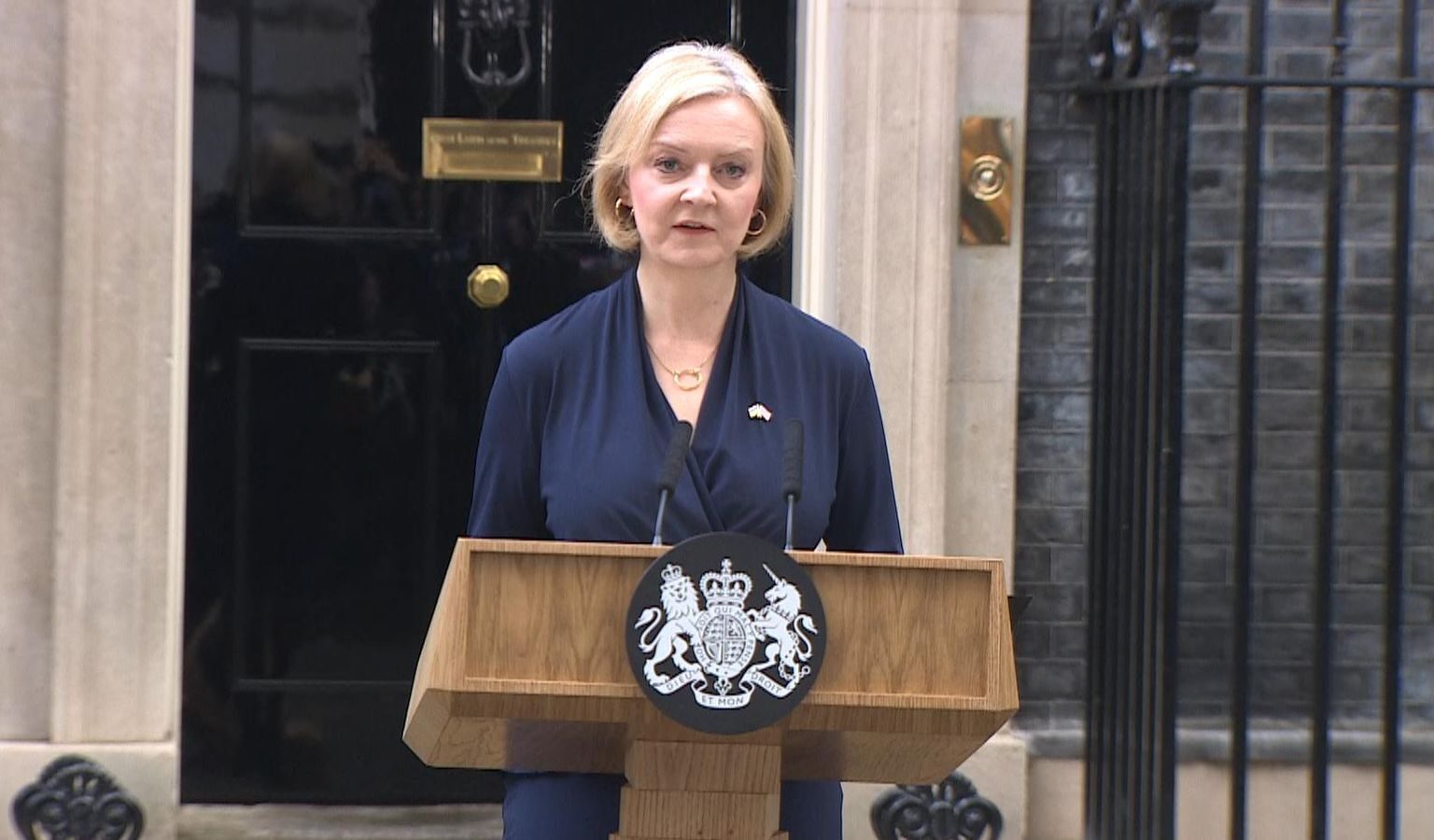 In case you somehow hadn't heard, Liz Truss stepped down from her role as Prime Minister yesterday in what was a history-making move.
We say 'history-making', as Truss did, quite literally, make history during her time as leader of the Conservative Party for officially being the shortest-serving Prime Minister in the history of the United Kingdom after only being in office for just 44 days.
Truss took over from outgoing PM Boris Johnson on 5 September 2022.
During her 44 days as leader, Truss was elected to office during an ongoing cost of living crisis and an energy supply crisis, in which her government – and the former Chancellor she sacked six days before her resignation, Kwasi Kwarteng – implemented an Energy Price Guarantee that limited energy prices for households, businesses, and public sector organisations.
Truss's government will likely also be remembered for having announced large-scale borrowing and various tax cuts in a mini-budget unveiled on 23 September – which was poorly received, the subject of major backlash from both within the Tory party, as well as from opposition parties and the wider general public.
After the mini-budget announcement went on to cause economic chaos and see the value of the pound plummet, Truss's new Chancellor Jeremy Hunt was then forced to largely reverse a lot of the measures that were set out.
Truss's time in office also saw the death and state funeral of Queen Elizabeth II, which means 10 whole days of her leadership were spent in a period of national mourning.
Understandably, given the fact that 44 days as Prime Minister is, in a lot of respects, a very short amount of time, the internet has been having an absolute field day working out things that have lasted longer than Liz Truss.
And so, because we could all do with a bit of light relief from what has undeniably been a week (well year, well lifetime, to be honest) of absolute political chaos, we thought we'd round up a list of some of our favourites that we've seen knocking around online over the last 24 hours – and we've even come up with a few of our own too.
We decided to pick 44 things, one for each day Truss spent in office – of course.
The Daily Star's 60p lettuce (still going strong)
Kim Kardashian's marriage to Kris Humphries (72 days)
The time you've got to return something to B&Q (90 days)
Tyson Fury's retirement (53 days)
Johnny Depp and Amber Heard's defamation trial (51 days)
Phinneas and Ferb's summer vacation (104 days)
The DFS sale (probably forever?)
The average lifespan of a red blood cell (115 days)
Jedward's time on X Factor
Wagner's time on X Factor
Chico's time on X Factor (he actually got to the quarter-final, can you believe?)
How long the Chilean miners were trapped underground for (69 days)
The first COVID lockdown (91 days)
A typical season of Love Island (56 days)
Chris Evans' time as a host of Top Gear (47 days)
The time 'Believe' by Cher spent at the top of the UK charts (49 days)
The time 'Umbrella' by Rihanna spent at the top of the UK charts (70 days)
Big Sam Allardyce's infamous time as England manager (67 days)
The 'partygate' scandal (sorry to drag this up again – 164 days)
The average probation period at a new job (up to 90 days)
The longest recorded game of Monopoly (70 days)
My IKEA coffee table (surprisingly still standing)
The lifecycle of a female mosquito (56 days)
How long a jar of mayonnaise lasts in the fridge (60 days, apparently)
Also, this avocado in John Bishop's fridge (unknown, we'll have to take his word for it)
Anne Widdecombe on Strictly Come Dancing (70 days)
John Sergeant on Strictly Come Dancing (61 days)
Ed Balls on Strictly Come Dancing (91 days)
Pumpkin Spice Latte season at Starbucks (68 days, give or take)
Vine (1454 days)
The lifespan of a banana from green to bad (45 days)
David Blaine's famous glass box stunt (44 days – snap)
The London 2012 Olympic torch relay (60 days)
The runtime of every episode of Coronation Street when played back-to-back with no breaks (6 months, apparently)
Christopher Eccleston's time as the Ninth Doctor on Doctor Who (84 days)
How long the Gallagher brothers have been fighting for (who knows, probably their whole lives? Oasis famously split up in 2009)
Kayne West's 2020 campaign to be US President (123 days)
The 'Hundred Days' war (110 days, the name lies)
Molly-Mae and Tommy Fury keeping their pregnancy a secret (3 months, ish)
The length of time The Queen's Gambit spent as 'number 1' on Netflix (46 days)
How long it takes for your new passport to arrive (10 weeks, if you're lucky)
Luis Suarez's 10-game Premier League ban for one of the times he bit another player (151 days)
Larry the Downing Street cat (who knows, longer than any PM – what a legend)
And last but not least – and probably the most shocking.
44. The length of the 2022 Conservative Party leadership race that actually elected Liz Truss as Prime Minister (61 days)
Read more:
Yes, that's right, that means Truss was campaigning to become UK Prime Minister for 17 whole days more than she actually spent as UK Prime Minister, which is, honestly, one of the most absurd facts of this whole ordeal.
So there you have it.
Featured Image – 10 Downing Street (via Twitter)