Manchester went into a spin earlier this week when rumours of a new rooftop pool in the city centre started to swirl. 
The outdoor swimming pool has apparently been 'floated' in the plans for Mayfield Park, the city's first public green space in 100 years.
The park is all part of the £1.4bn regeneration project of the Mayfield site, which will also include 1,500 homes, 300,000 sq ft of retail/leisure facilities, and 1.6m sq ft of market-leading commercial property.
The development has already seen the abandoned railway warehouse and surrounding land transformed into street food venue Escape to Freight Island, and huge gig venue Depot Mayfield, home to Warehouse Project.
According to a Tweet from the Guardian's north of England editor Helen Pidd, the pool could take shape on the old train station platform above Escape to Freight Island.
But while public interest is definitely there for a lido-style pool in Manchester, Mayfield developers have said that it 'may prove to be impractical' to deliver one.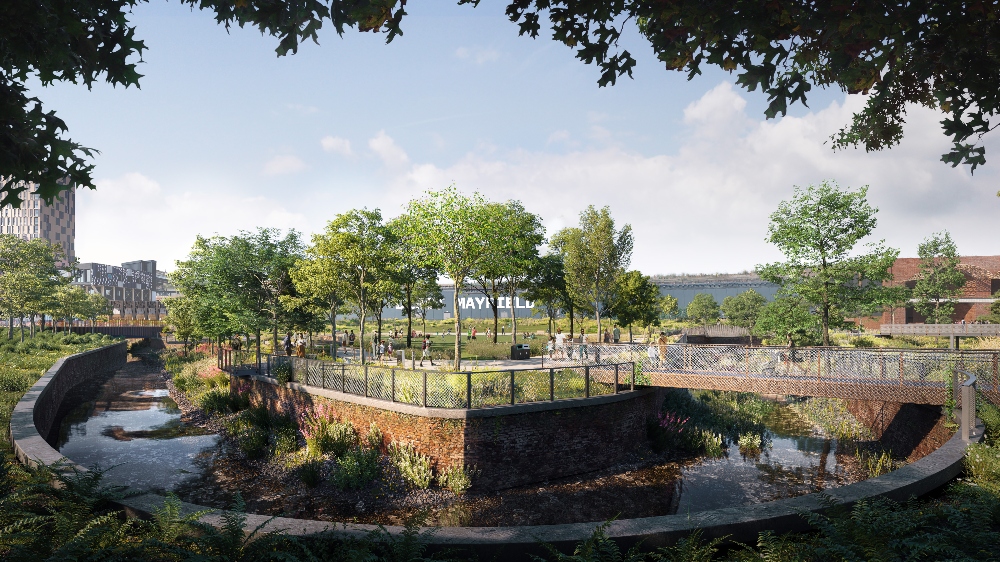 A spokesperson for the Mayfield Partnership told the M.E.N: "Escape to Freight Island has quickly established itself as Manchester's most innovative and exciting destination.
"The team at Freight and our partners at Broadwick Live are always looking to develop brilliant new concepts and ideas for this incredible location – including for the area on platforms above Depot Mayfield.
"Among these plans an idea was floated some time ago for an outdoor swimming pool – but this is at a very early stage, and may yet prove to be impractical.
"Our core focus is on the delivery of Mayfield Park, which is due to open in 2022, delivering 6.5 acres of verdant green space for all to enjoy."
Featured image – Mayfield Partnership / Wikimedia Commons