News
'Sad news' – the world's only Vagina Museum has been forced to close
'The world needs and wants a Vagina Museum'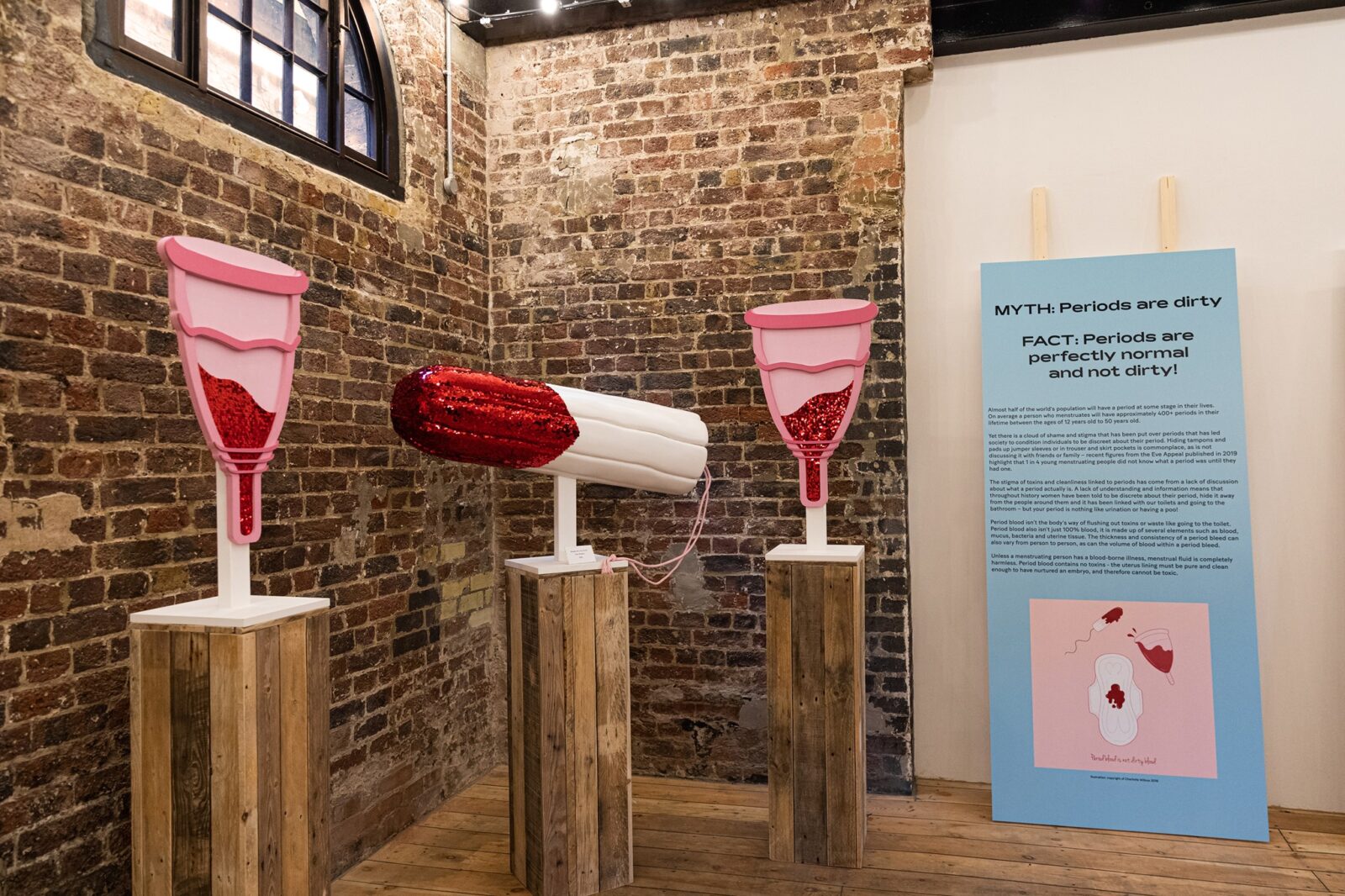 There's a museum for just about everything these days (we all remember trips to the Stockport Hat Works museum) – but the world's only space dedicated to vaginas has been forced to close again.
The world-first Vagina Museum announced this week that it's had to vacate its premises and has once again been left 'homeless'.
The museum, which welcomed 40,000 visitors in the 10 months it was open, was founded to raise awareness of the gynaecological anatomy and health, erase stigma, and act as a forum for feminism.
Inside, visitors could browse everything from educational materials to art pieces inspired by vaginas and vulvas – including giant tampons decorated in red sequins.
The Vagina Museum said it was 'disappointed' that it has been asked to leave its space, adding that it will continue to operate digitally until it finds a new base.
They wrote in a heartfelt statement on social media that they were 'incredibly proud' of the museum's achievements.
Fans of the space queued down the street for its final few days in Bethnal Green, before its eventual closure on Wednesday 1 February.
Their statement said: "Sad news. We've received notice to vacate our premises at Bethnal Green by the end of this week. As a property guardianship, we've always been aware that we may be asked to leave with very short notice. We're disappointed that it has come so soon.
"@Enter_theVenue the creative hub with whom we share our space, have also been asked to leave. The Vagina Museum will continue to operate in the digital world as we search for a new home."
The message continued: "We're sad about this development, but incredibly proud of what we've accomplished in the ten months we've been at our Bethnal Green premises. We've welcomed more than 40,000 visitors through our doors, and received so much love and positive feedback.
"In our time at Bethnal Green, we've once again demonstrated just how much the world needs and wants a Vagina Museum.
Read more
"Times are, once again, uncertain for us, but we've been through this before and risen stronger than ever. With a community like you supporting us, we know we can get through this too.
"We're actively searching for a new home, and if you know of any vacant spaces (or have one yourself!) please don't hesitate to reach out. In our home in Bethnal Green, we and ENTER demonstrated that we can transform an empty, unused building into a thriving heart of a community.
"If you don't have a building, you can still help! Please consider making a donation; a donation of any size makes a huge difference and will help us to weather this storm, just as we've weathered storms before."
The Vagina Museum concluded its thread with: "We've made it through a pandemic and a period of temporary homelessness before. With you, together, we can make it through this too."
You can make a donation to The Vagina Museum here.
Featured image: The Vagina Museum / Angus Young