Trending
Flash mobbing TikTok star tried to serenade Mancs – and we were having none of it
Some mixed results here, it's safe to say.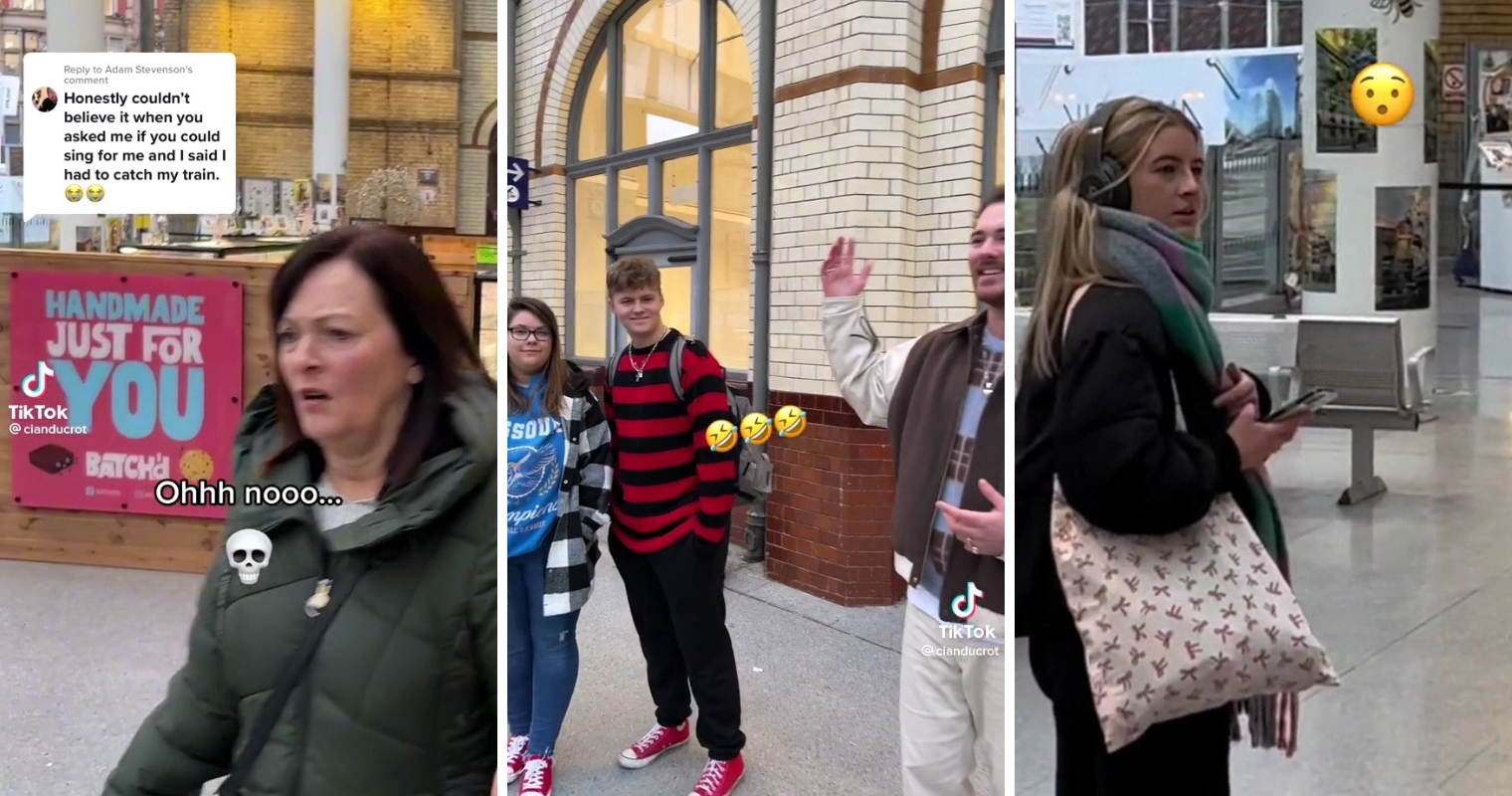 A singer who has gone hugely viral in recent weeks on TikTok really met his match when he tried to serenade people in Manchester.
Cian Ducrot has been racking up hundreds of millions of views on his videos lately, most of which have been filmed around Manchester city centre.
The 25-year-old star's shtick is simple… it's flash mobbing.
If you thought that trend died in the 2010s, you were sorely mistaken.
Cian has been popping up all over Manchester to sing his song I'll Be Waiting, each time joined after a few bars by a group of 'strangers' who are actually a choir.
We've seen him singing on the escalators in the Arndale, belting his little heart out in Costa, parking up at a piano in Piccadilly and even cracking out his tune on a packed Metrolink tram.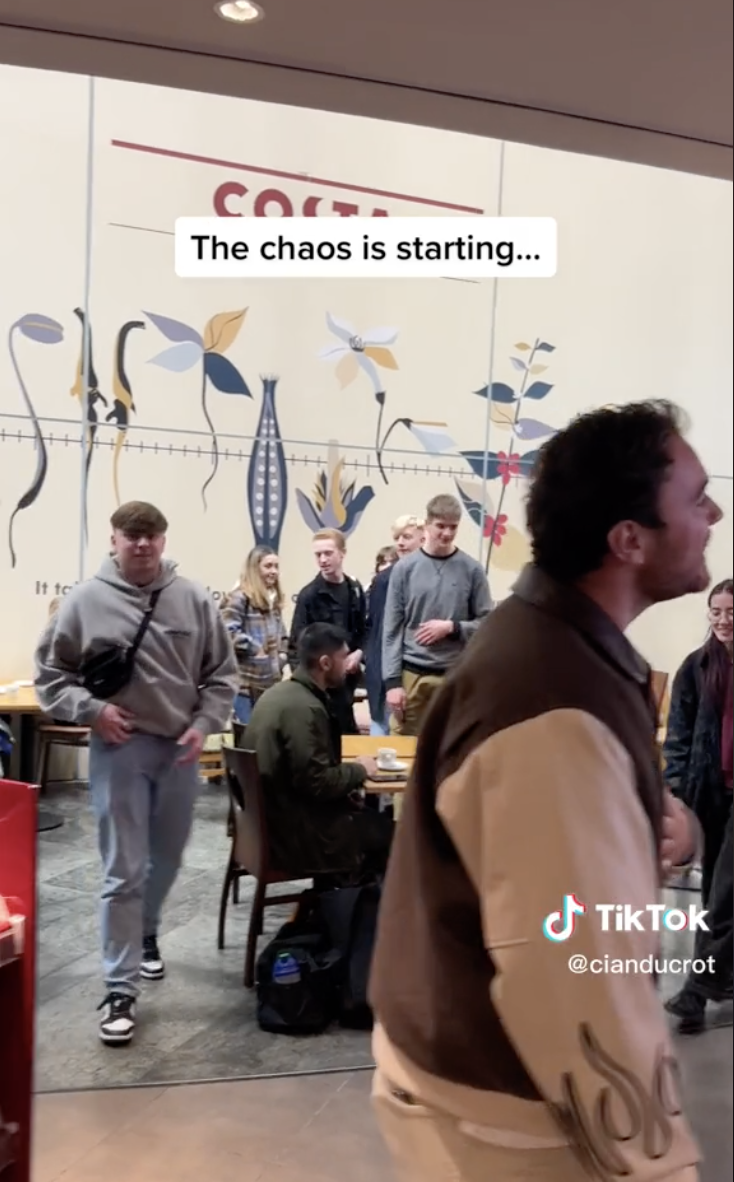 It's the same stunt, same song, same script, same singers, even the same jacket, in slightly different locations, each time pulling in up to 87 MILLION views.
Honestly, he has nailed the viral marketing.
But he finally found a TikTok stunt that fell flat in our fair city, after he attempted to stop people passing through Manchester Victoria to sing them a song.
One particular local has our whole heart after she responded with a frankly disgusted 'ooh, no thank you'.
Then several other people very politely told him they were rushing for a train (sure sure, we've all used that one) and scurried away from him.
The comments have been flooded with people saying the people who declined hearing Cian Ducrot's singing have really missed out – one person even said: "I'd have missed the last train for this oppprtunity."
Read more
When Cian eventually did manage to stop a couple for a song, they spent the entire time looking anywhere but at him – because as much as his vocals are stunning, there's nothing quite so uncomfortable as being sang at in public.
Whatever he's doing, it's working – Cian now has a whopping 3.8m followers on TikTok with his videos accumulating some 85.6m likes.
And it's translating to commercial success too. I'll Be Waiting is currently fourth in the UK singles chart. Good work, sir.
Featured image: TikTok, @cianducrot