News
Severe disruption to Metrolink tram network across Greater Manchester
Brace yourselves...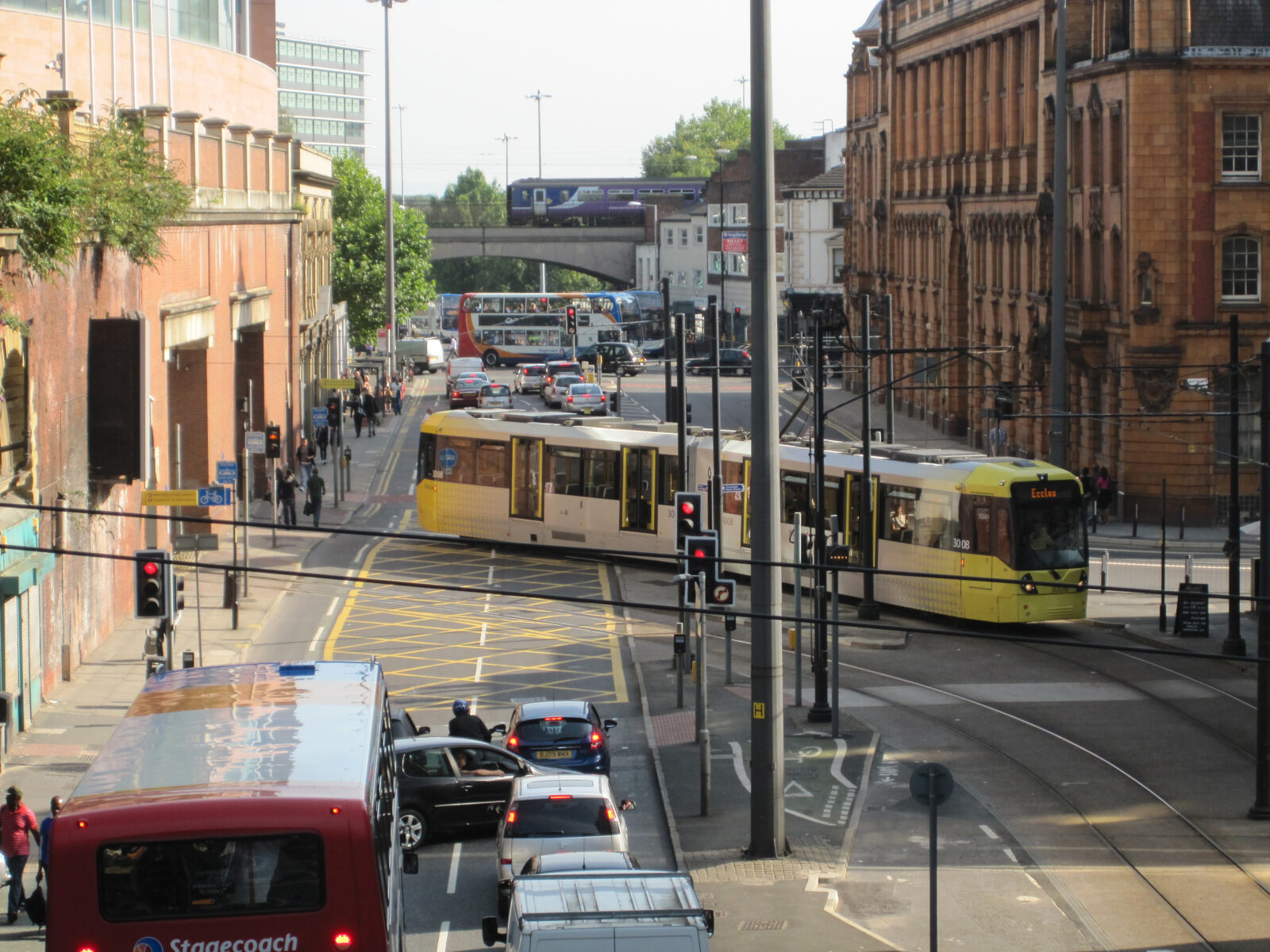 Commuters are facing extremely disrupted journeys across Greater Manchester this morning, with issues affecting the Metrolink tram network.
The transport service has advised that one line is suspended completely, while some others are running with severe delays or reduced services.
Lines currently affected are the suspended Trafford Park line, the Bury line, and the Ashton, East Didsbury, Eccles and Rochdale lines.
All other lines on the Metrolink network are also experiencing minor delays.
Passengers have reported long waits at platforms, with trams scheduled on display boards not turning up.
The disruption is due to an overhead line fault, Metrolink has said, and is expected to continue until mid-morning.
In an update shared at 4.43am, they posted: "Engineers are working to resolve the fault, reduced service will commence when possible."
Tickets are now being accepted on several bus services around the region.
Metrolink said in its latest update: "Due to an overhead line fault, Metrolink services are currently impacted.
Read more
"There is no service on the Trafford Park line. There is a limited service on the Altrincham-Bury line, with trams operating at 15-20 minute frequencies. There are severe delays on the Ashton, East Didsbury, Eccles and Rochdale lines. All other lines have minor delays.
"This is likely to affect services into mid-Wednesday morning.
"Tickets are being accepted on bus services:
Trafford Park line: 18, X50 and 250.
Altrincham-Bury line: 95, 97, 98, 135 and 524.
East Didsbury line: 11, 43, 101, 103, 171 and 172.
Eccles line: 33, 50 and 52.
Rochdale line: 57, 59, 81, 83, 84, 181, 182, 409 and 471.
Ashton line: 216 and 217.
"Metrolink apologies for the inconvenience."
TfGM's Head of Metrolink, Danny Vaughan, said: "The overhead line issue this morning is impacting much of the network, with some delays or reduced frequencies and no trams currently on the Trafford Park line.
"We're working with bus operators and other partners to help passengers make their journey as best as possible, and I'd encourage people to think about their journey this morning. If possible plan ahead, allow extra time and please bear with us while we work to get this issue fixed.
"We have engineers working on site and will continue to use our customer channels to provide latest updates."
One commuter on Twitter said: "Uber it is again today. @AndyBurnhamGM When will TFGM finally invest in the Bury line? Clearly an issue. Regular occurrence this and again shows how rubbish our public transport (that we own!) is!"
More updates will be shared at tfgm.com and on Twitter.
Featured image: TfGM