TV & Showbiz
Brits and Americans totally divided over 'painful' Oscars interview with Hugh Grant
Ashley Graham, who was at the other end of the interview, has now addressed the viral red carpet moment.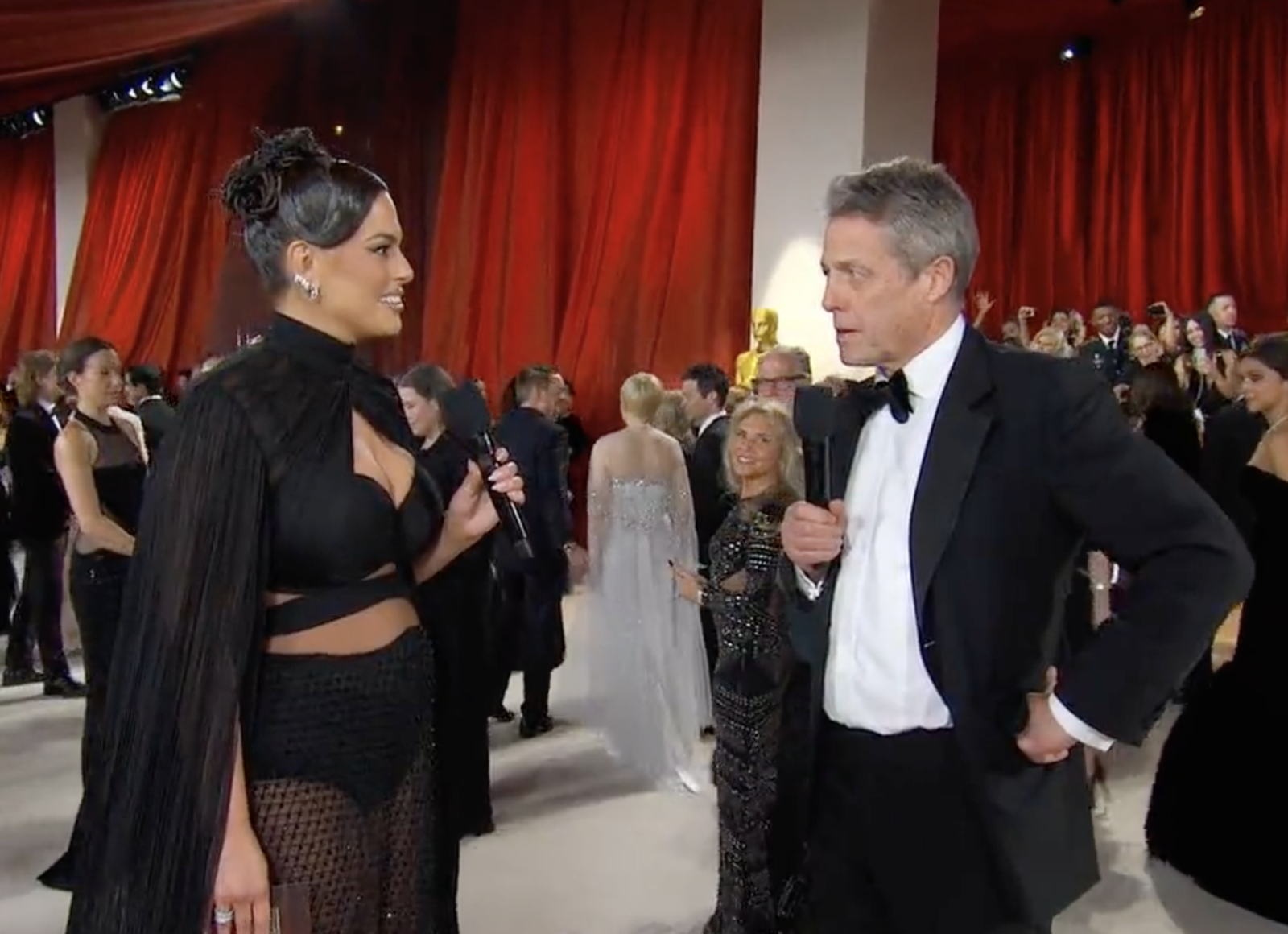 The Oscars are over for another year, and for another year we have a viral red carpet moment that will keep us entertained well into 2023.
Last year, it was that slap that Will Smith delivered onto Chris Rock's face (then, our personal favourite, One Direction's Liam Payne being interviewed about it, for some reason).
This year, the most viral moment from the Oscars, the world's most star-studded event, came from England's very own Hugh Grant.
In an interview that's simultaneously been labelled 'painful' and 'brilliant', 62-year-old Hugh made it very clear – through a series of eye-rolls, desperate looks off-camera, and one-word answers – that he'd quite like to be anywhere else in the world.
He was being interviewed by model and presenter Ashley Graham, who to her credit, manages to keep up a professional pretence of having a nice time in the face of sheer grumpiness.
The pair discussed everything from his role in Glass Onion ('I'm in it for about three seconds') to who he expected to see win an award ('No one in particular').
Some think the interview was doomed from the moment Ashley, 35, referred to Hugh as a 'veteran', others say it fell off a cliff when she mistook his reference to Vanity Fair for a mention of the magazine, rather than the novel (at which point you see Hugh's jaw literally drop).
And it really reached new levels of bum-clenchingly-awkward when Ashley asked him about his outfit ('Just my suit', he responded. Aaaggghhhh).
The car crash, perfect TV moment has completely divided opinion, with most Brits thinking it's hilarious and most Americans thinking Hugh was just plain rude.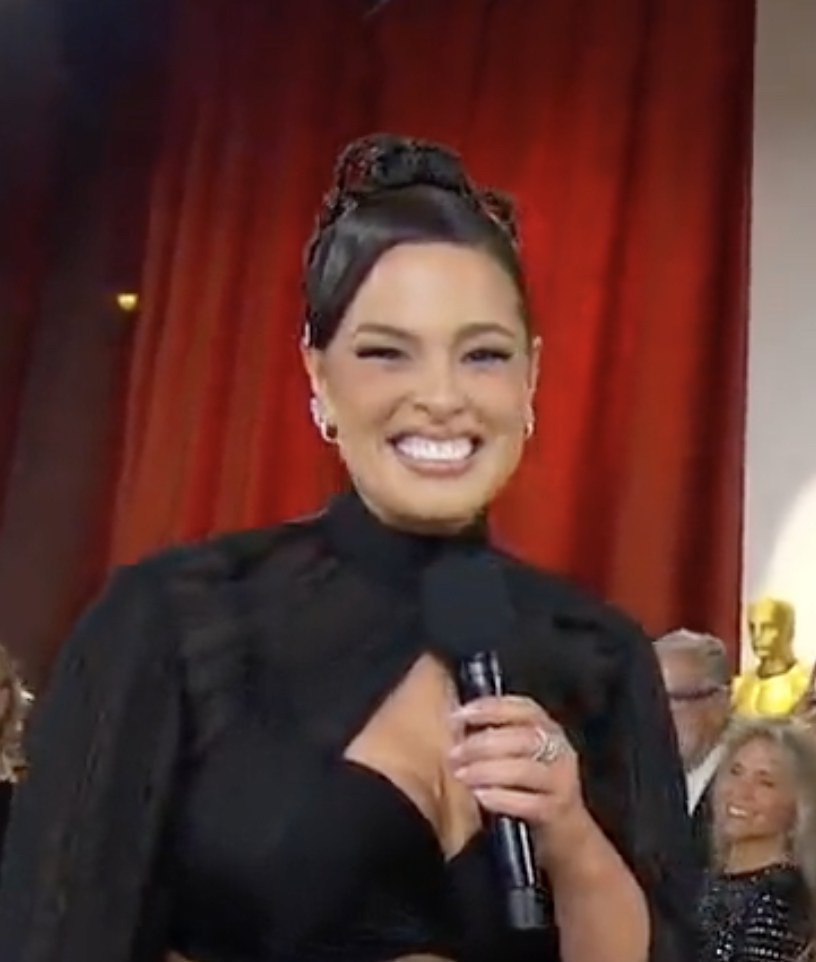 One person tweeted: "Interesting divide on Hugh Grant's behaviour at the Oscars last night. I've carefully collated the discourse and offer the following analysis. Americans: he was impolite, ungrateful, dismissive, rude, belligerent, cantankerous, unhelpful. British people: lol lmao."
Another said: "Hugh Grant doesn't mean to be rude here, but this is how it feels like to be British and confronted by absurdly enthusiastic American extroverts."
Someone else wrote: "Alexa show me British understatement vs American enthusiasm and make it Hugh Grant."
The Hugh Grant vs Ashley Graham showdown has drawn comparisons to a similar interview with The Cure's Robert Smith after he was confronted by an extremely energetic interviewer back in 2019.
Almost as good as Robert Smith of The Cure being interviewed at the Rock & Roll Hall of Fame. pic.twitter.com/T578ew0A1r

— A Mere Citizen (@jazz6stringfan) March 13, 2023
Comedian Dom Joly simply said: "God I love Hugh Grant."
Rolling Stone magazine tweeted: "And the Oscar for Best Actress goes to Ashley Graham telling Hugh Grant 'it was nice to talk to you'."
One person said: "Hugh Grant's utter contempt for the Oscars circus is a thing of beauty (esp 'What are you wearing')."
And then there's this fun take: "This is just Hugh playing his Notting Hill role, Mr. Thacker, a couple of decades down the track. After marrying Hollywood star Anna Scott all those years ago, it's become clear he never took to celebrity life."
Ashley has since addressed the interview to TMZ, saying: "You know what, my mama told me to kill people with kindness, so there you go."
Roll on the next Oscars, we say.
Read more
Featured image: ABC