News
Sugo Pasta Kitchen changes its name to Sud Pasta after legal challenge
Sugo Pasta Kitchen is rebranding all three of its Manchester restaurants to Sud, which translates to 'South' in Italian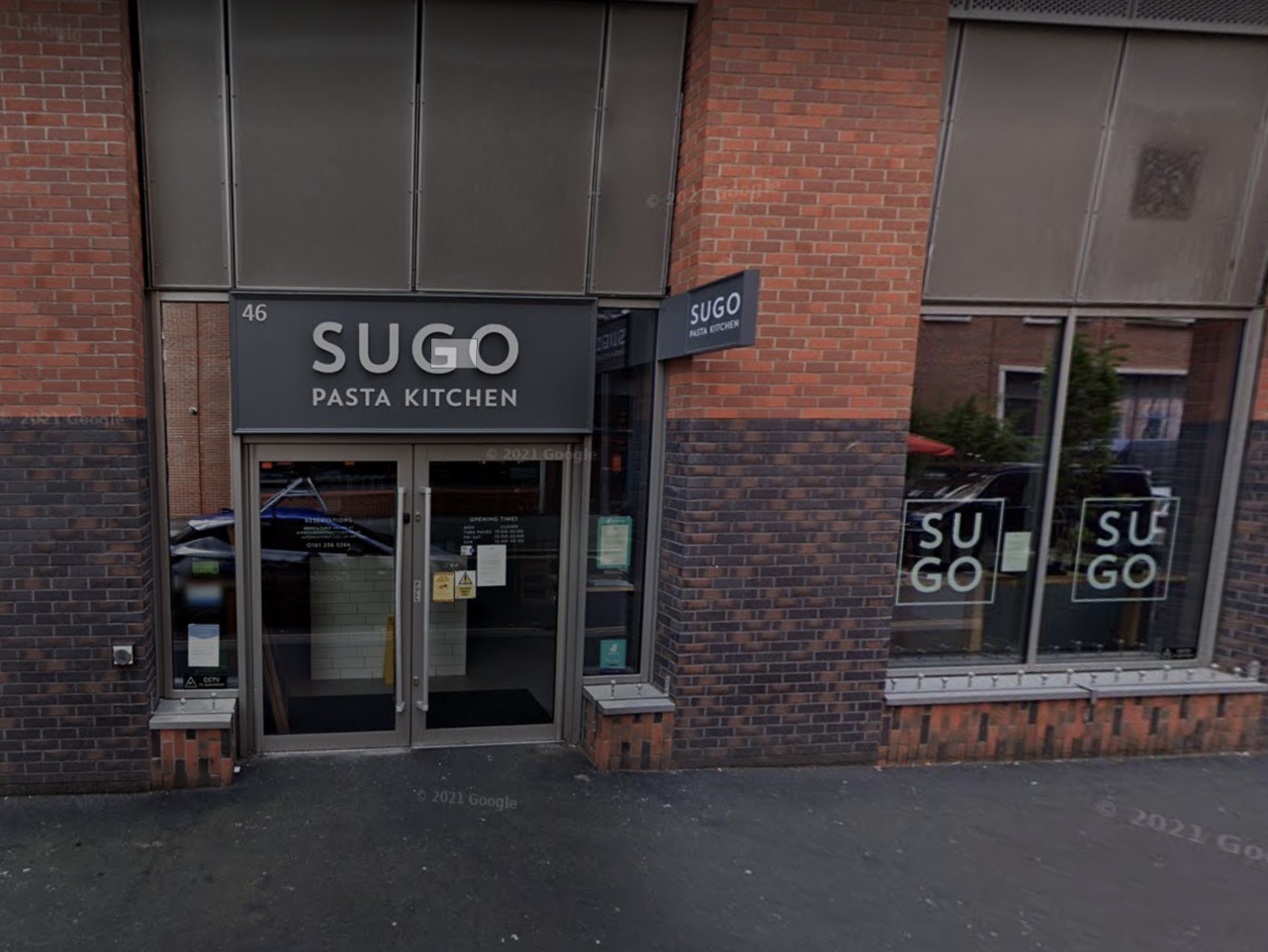 One of Manchester's best-loved pasta spots has changed its name following a legal trademarking dispute with a Scottish restaurant.
Popular Manchester pasta kitchen Sugo has been embroiled in a legal challenge with a restaurant of the same name in Glasgow, leading it to change its name.
Whilst Sugo in Glasgow only opened at the end of 2019, it has still managed to secure the trademark for the name – leaving Manchester bosses with no choice but to rebrand despite their restaurant group having been established for much longer.
Sharing the news on Instagram this morning, the Manchester restaurants account posted that from hereon out it would be known not as Sugo, but as Sud – which translates to 'South' in Italian:
Owners wrote: "Same us, same mission, same pasta kitchen. From today our new name will be Sud Pasta.
"We're aware that we can't stop any speculation, however, all we'll say is that our home is in the kitchen, not the boardroom.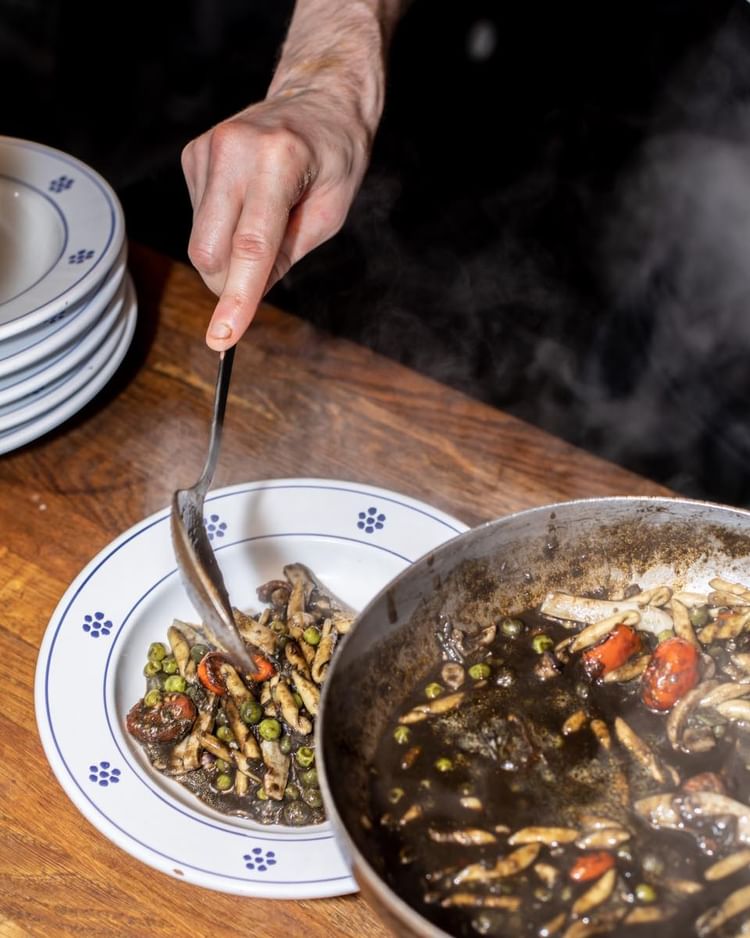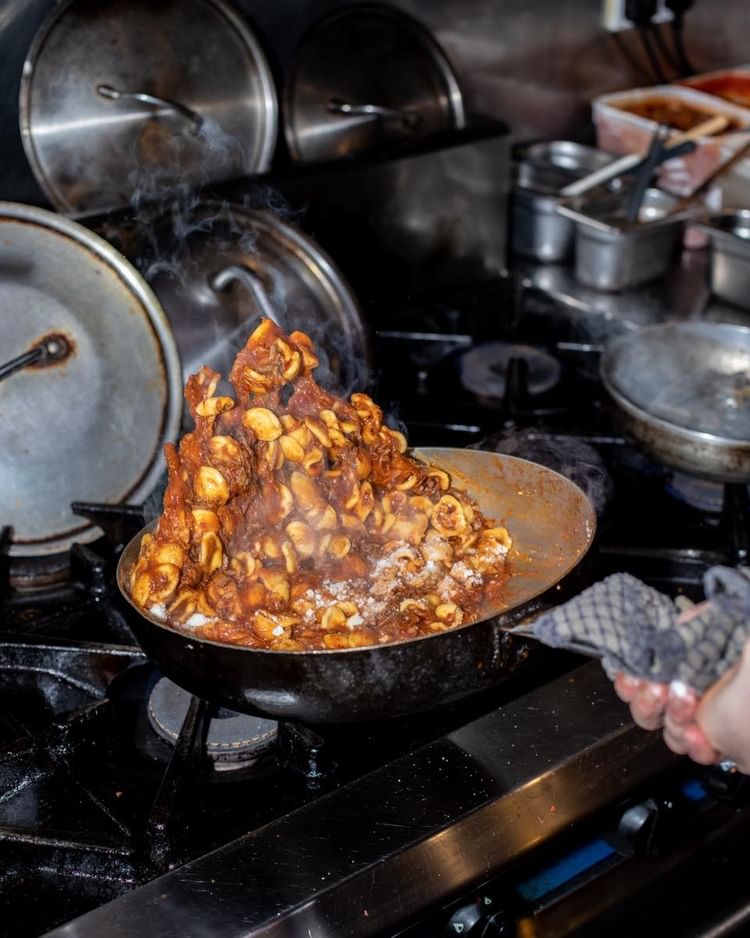 "We love our new name. We love what it stands for. We love our 'A Southern Italian Pasta Kitchen'
"By the way, Sud means 'south' in Italian. More importantly, we've got a brand new menu format starting in March. The Sud pasta Spring menu.
"Love, light and appreciation. Michael and Alex."
First opened in 2015 in Altrincham, Sugo Pasta Kitchen has long been a favourite amongst the city's pasta lovers. In fact, the furore for its strozzapreti and orecchiette is so intense that its fans are even known, affectionately, by owners as their 'Sugo Army'.
Read more: 'This one's for you' – Rapper Aitch dedicates first BRIT Award to Manchester
However, it appears that even its ranks of pasta-munching soldiers have been unable to save the Southern Italian pasta kitchen from a rebrand eight years on from its first opening.
Commenting on the post, one follower wrote: "What's the betting that we'll still be calling it Sugo for years to come. Manchester institutions tend to retain their name… I still refer to Manchester Central as GMEX!"
Another person said: "As long as House Sud (sugo) tastes the same you could be called Nasty Pasta for all I care. Love the new name. #forzasud"
A third added: "Is it going to now be called "House Sud" like panicking here."
It seems that the name conflict first came to light in 2019, after customers at the Glasgow restaurant mistakenly purchased vouchers for Sugo in Manchester, thinking that the two were connected.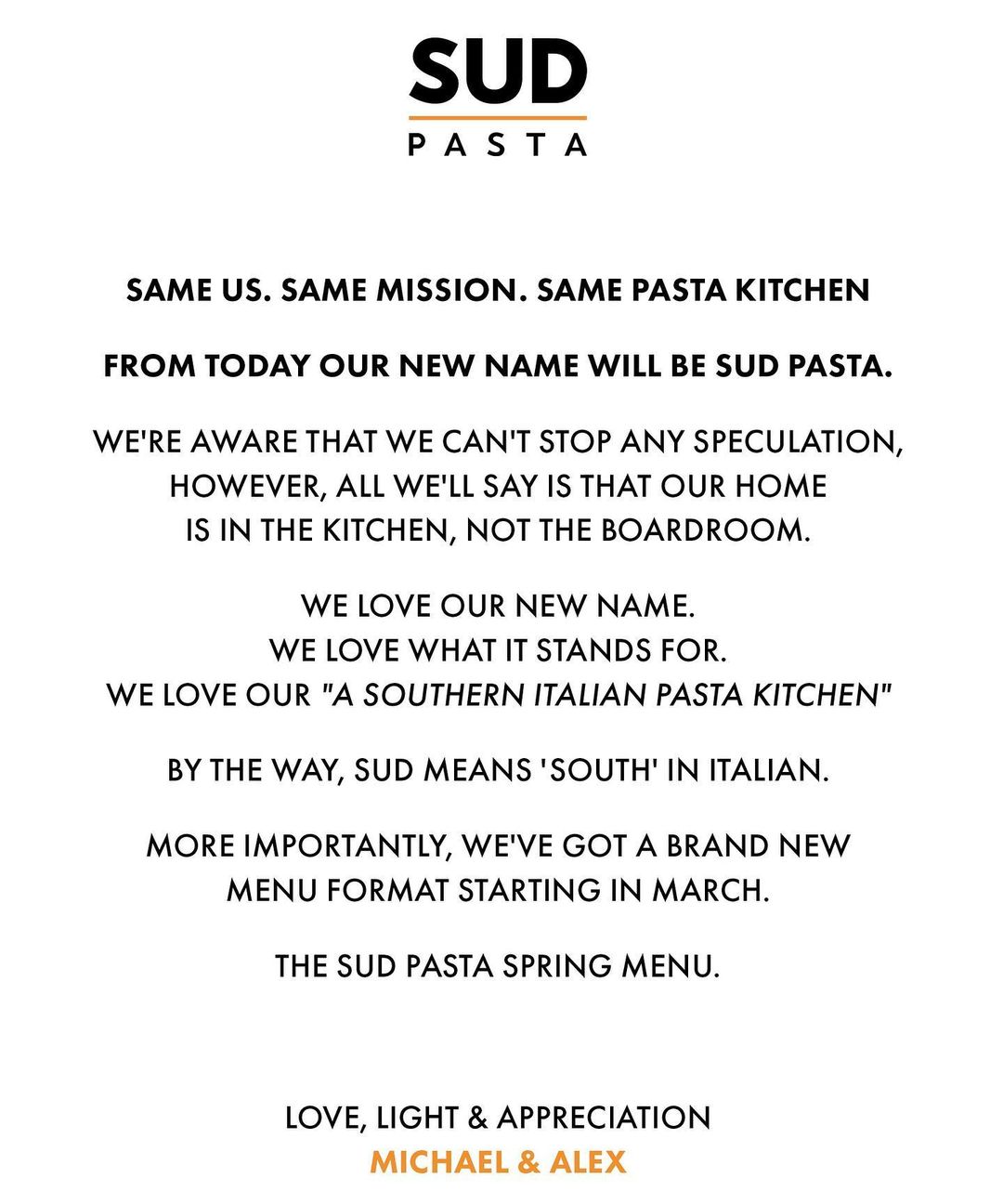 In a Facebook post shared on 10 December 2019, Sugo shared a post in relation to this addressing their 'brothers and sisters in Glasgow':
The restaurant wrote at the time: "Beautiful people, epic city. Way too many of you peeps are landing on our website, looking at our menu, buying our vouchers and mistaking us for Sugo Pasta – unfortunately for you folk it isn't us!
"We launched in Manchester back in 2015 so if you're ever south of the border in our city come and check us out! The crazy thing here is your boys (the guys behind Paesano Pizza) are trying to sue us for using our own name, crazy world we live in eh!"
In a now-deleted post entitled 'We've got beef', the Glasgow restaurant responded – claiming that they had offered a 'compromise' to Manchester Sugo, offering them the chance to keep the name if they agreed to not open any further locations.
The post also claimed that Manchester Sugo had opened their Ancoats branch after the agreement was made, a claim that is disputed by the Manchester restauranteurs.
Read more: Inside Harcourt, the new Hong Kong-style pub that's just opened in Altrincham
The Manchester restaurant owners were also accused of failing to respond to legal correspondence, to which owners responded by revealing that they had been sent a letter asking them to remove their signage, hand over their website, and withdraw their own trademark application amongst other things.
By contrast, the most recent post from the Manchester restaurant seems very tame by comparison, although the comment from owners that 'our home is in the kitchen, not the boardroom' seems to speak volumes.
The Manc has approached Sud, formerly Sugo Pasta Kitchen, owner Mike De Martis for comment.
Feature image – Google Maps