News
The best bars in Manchester for beer drinkers
Manchester is packed to bursting with brilliant bars, but where is a beer drinker supposed to head on a night out, you ask.
If the many glamorous cocktail bars, the intimate candlelit wine bars, and the all-singing all-dancing ponstar-martinis-served-in-a-tree bars aren't doing it for you, we have a few suggestions.
These are the venues in Manchester where you can order a pint but still get a little dressed up.
They're a big step up from the many brewery taprooms that have sprung up and a little step up from a traditional pub.
Most of them are operated by local craft breweries, others showcase the best the world has to offer.
Here are Manchester's best beer bars.
Beatnikz Republic Bar NQ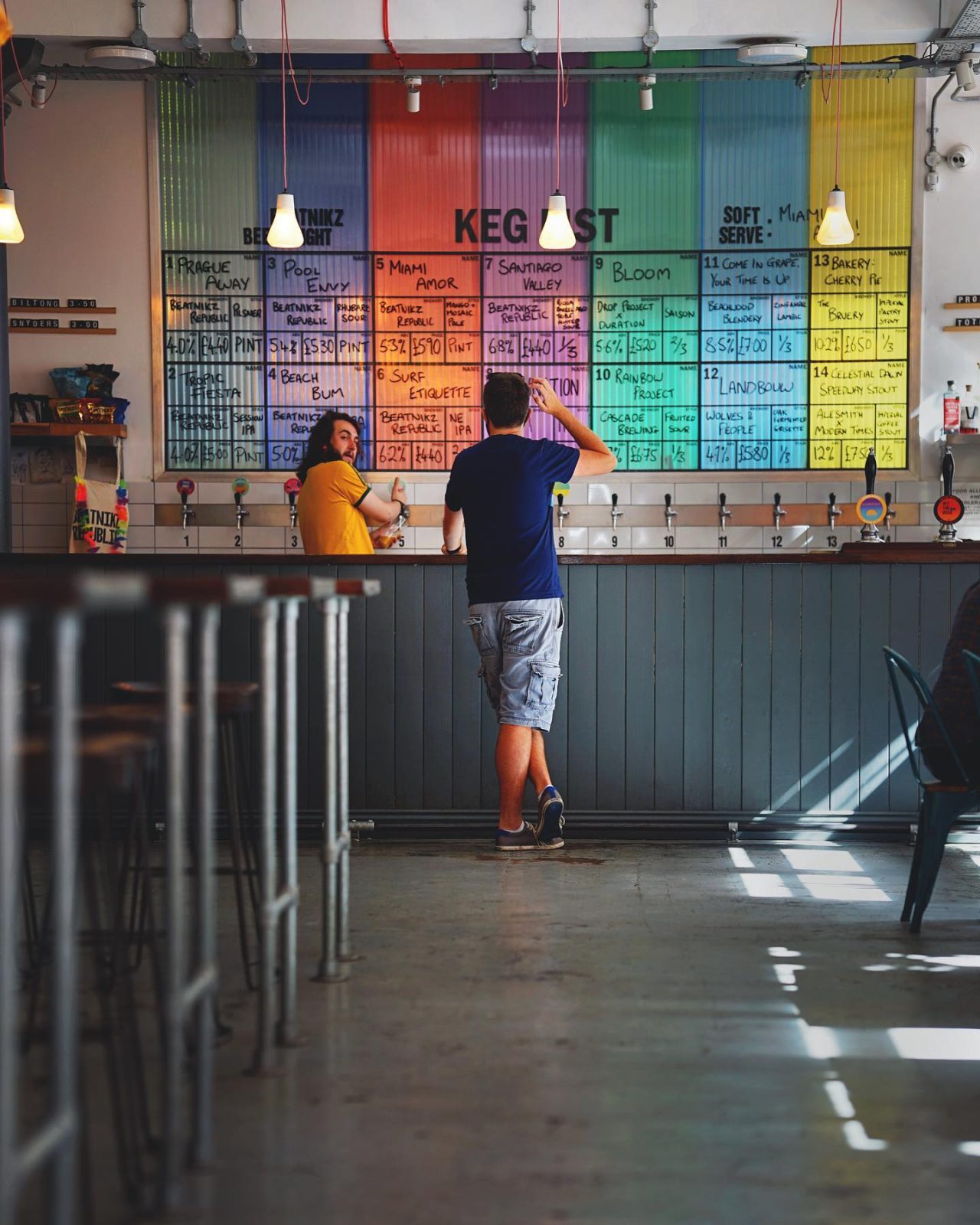 Right in the heart of the Northern Quarter is a rainbow-hued bar that's operated by local craft brewery Beatnikz Republic.
The bar is just a stone's throw away from the Green Quarter brewery itself, and serves some seriously fresh pints.
There are 14 keg lines and four cask lines – about half of those are serving Beatnkiz Republic beers, while the other half champion a rotation of guest beers.
You'll find it right beside the Idle Hands cafe on Dale Street.
Northern Monk Refectory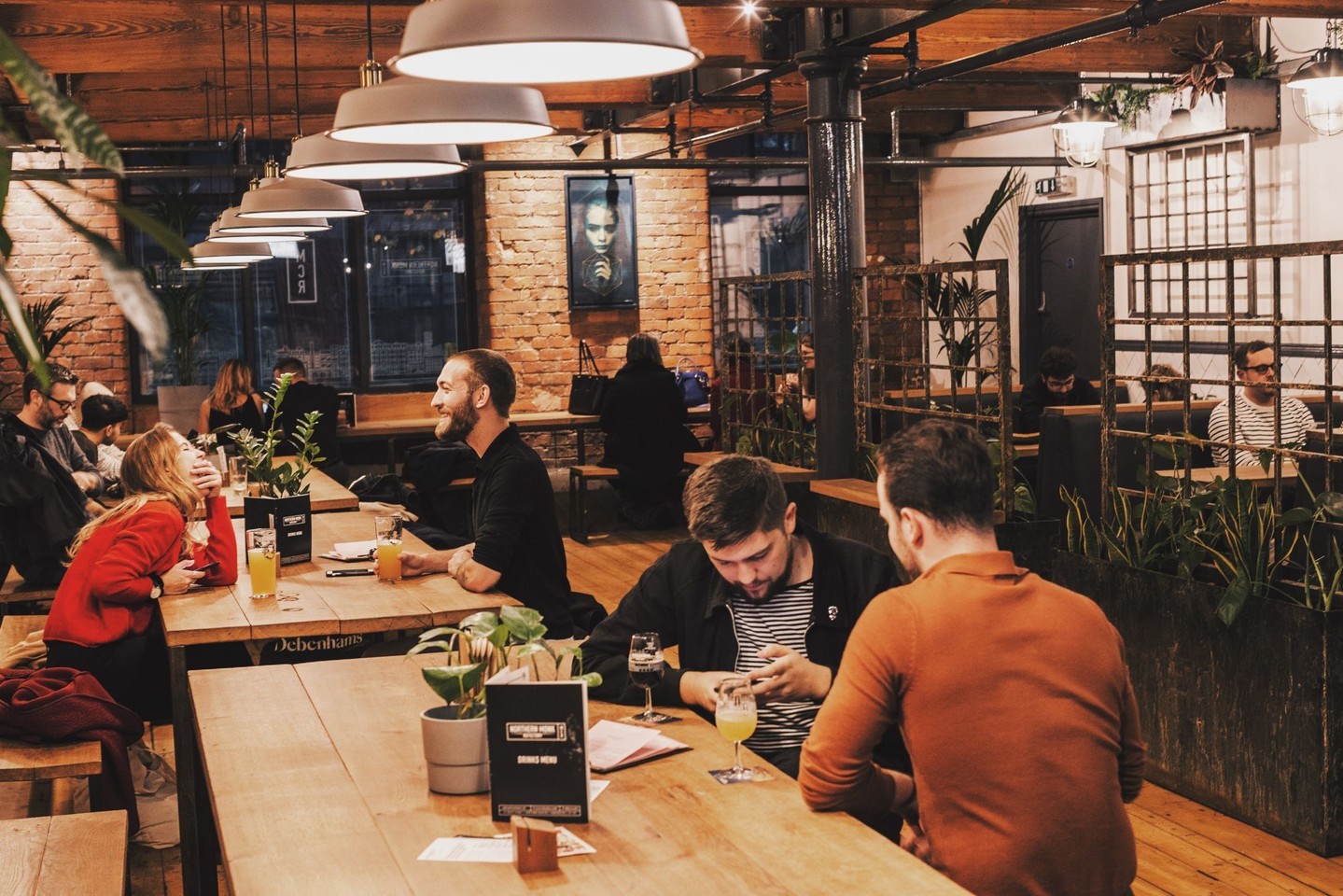 When Kosmonaut announced its closure, the hears of Mancunians everywhere shattered a little bit.
But the legendary venue on Tariff Street didn't stay empty for long, and it was a much-loved brewery from across the Pennines who swooped in to save it.
Leeds-based Northern Monk is spread across three rooms, including its intimate Cellar Bar downstairs, and has 18 keg lines.
You'll find the brewery's own beers – like it's ever-popular session beer Eternal IPA – plus lots of guest beers on tap and in bottles.
They've currently got Kong's Meat and Three propping up the kitchens with its Nashville-inspired food.
Sadler's Cat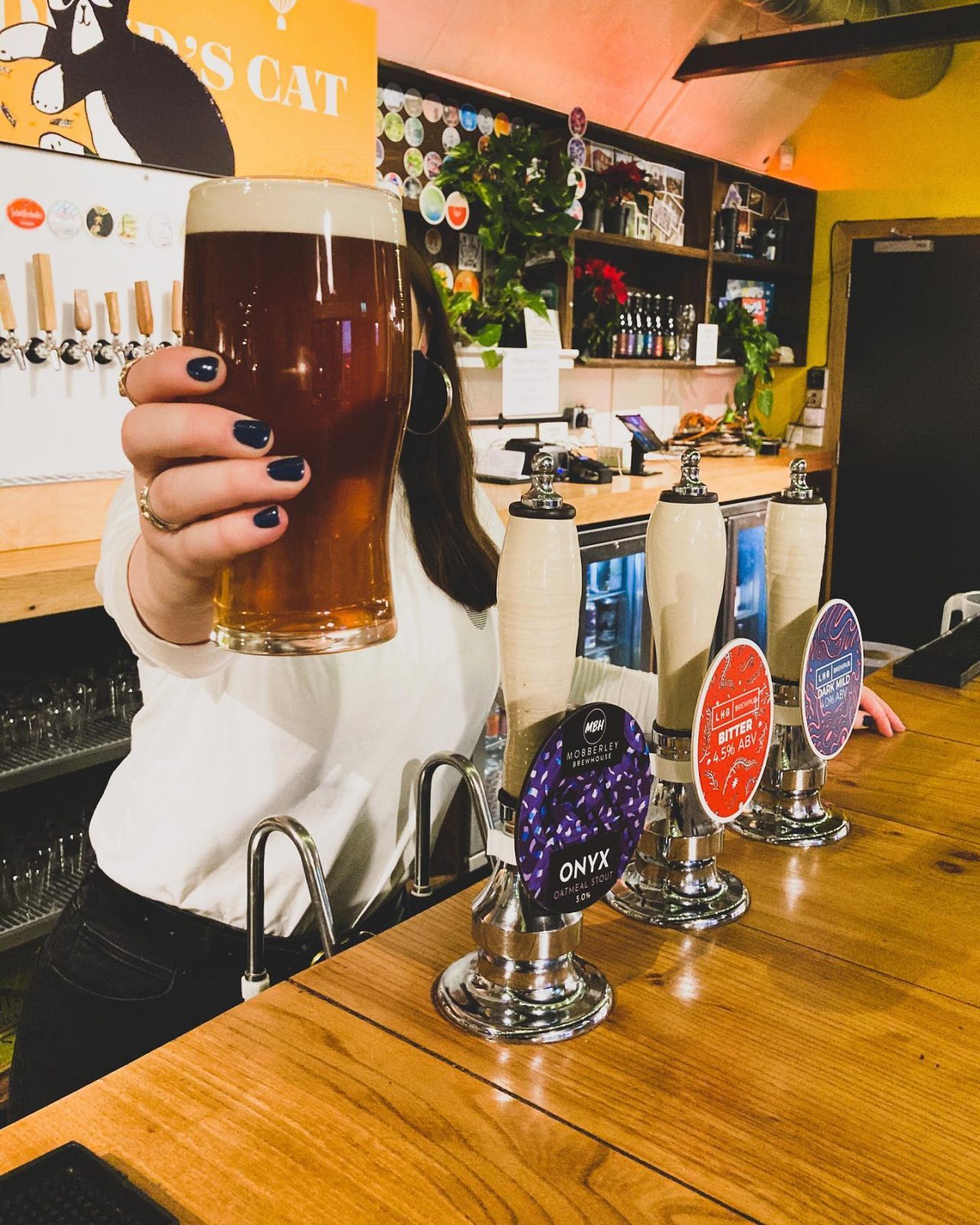 Formerly known as The Pilcrow, this shed-like pub on Sadler's Yard is now in the very trustworthy hands of Cloudwater Brewery.
The space itself was built by local people through a series of workshops, with members of the public creating everything from the tabletops to the lampshades.
The neighbourhood boozer has one of the biggest beer gardens in the city centre where you can sip on just about anything that takes your fancy.
There is, of course, Cloudwater beers, but also plenty of others to choose from, a menu of natural wines, and both alcoholic and non-alcoholic cocktails.
The Gas Lamp
This is a real Manchester gem, often overshadowed by the glossy chaos of Spinningfields and Boujee that it neighbours.
The Gas Lamp has been pouring pints in its subterranean venue since 2010, many of which come from its sister brewery Pomona Island.
The bar itself is filled with the kind of character that money can't buy, with two rooms covered in white ceramic tiles and ancient wooden floors.
You'll also find a mind-boggling collection of whiskeys.
Port Street Beer House
Owned by the same team behind Common, Nell's and The Beagle, this is one of those local drinking spots that's part of Manchester's very fabric.
Port Street Beer House serves a great range of craft beer and real ales from its 18 keg lines and seven cask lines.
There are also masses of bottles and cans to drink inside the bar or carry away with you.
In the summer, the long benches outside are absolutely packed with punters soaking in the views of… erm… well the views aren't great, but there is sunshine.
Cafe Beermoth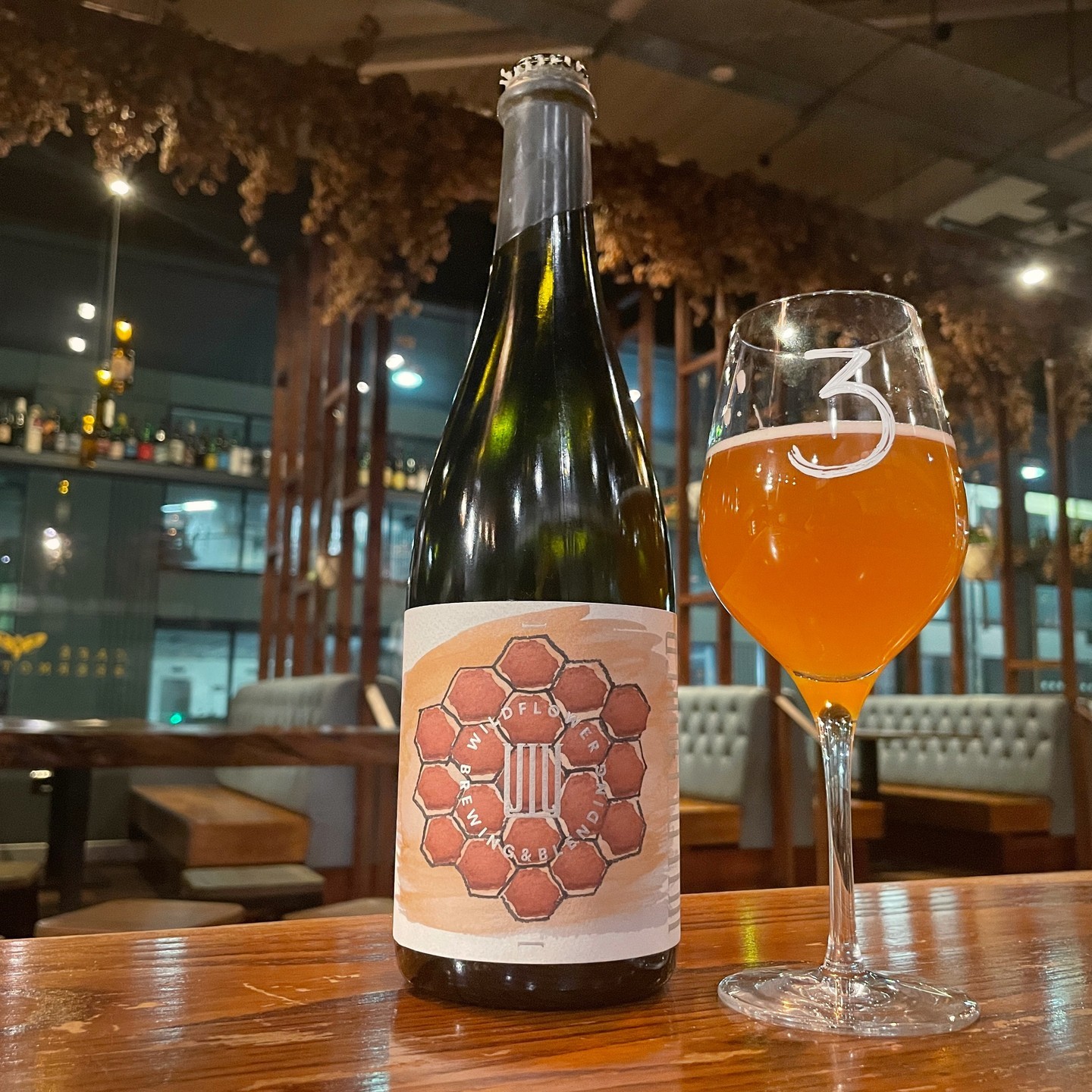 This bar is at complete odds with its location – the sight of its cosy, calm interior at great odds to the madness of Market Street it sits behind.
Like an oasis in the dessert, Cafe Beermoth provides serious salvation when you need it most.
The Belgian-style beer cafe champions drinks from across the UK as well as further afield into Europe and America, though it has a strong bond with Manchester's own Runaway Brewery.
It's one of those places you can visit solo or with a massive group and still be welcomed with the same open arms.
Fierce Bar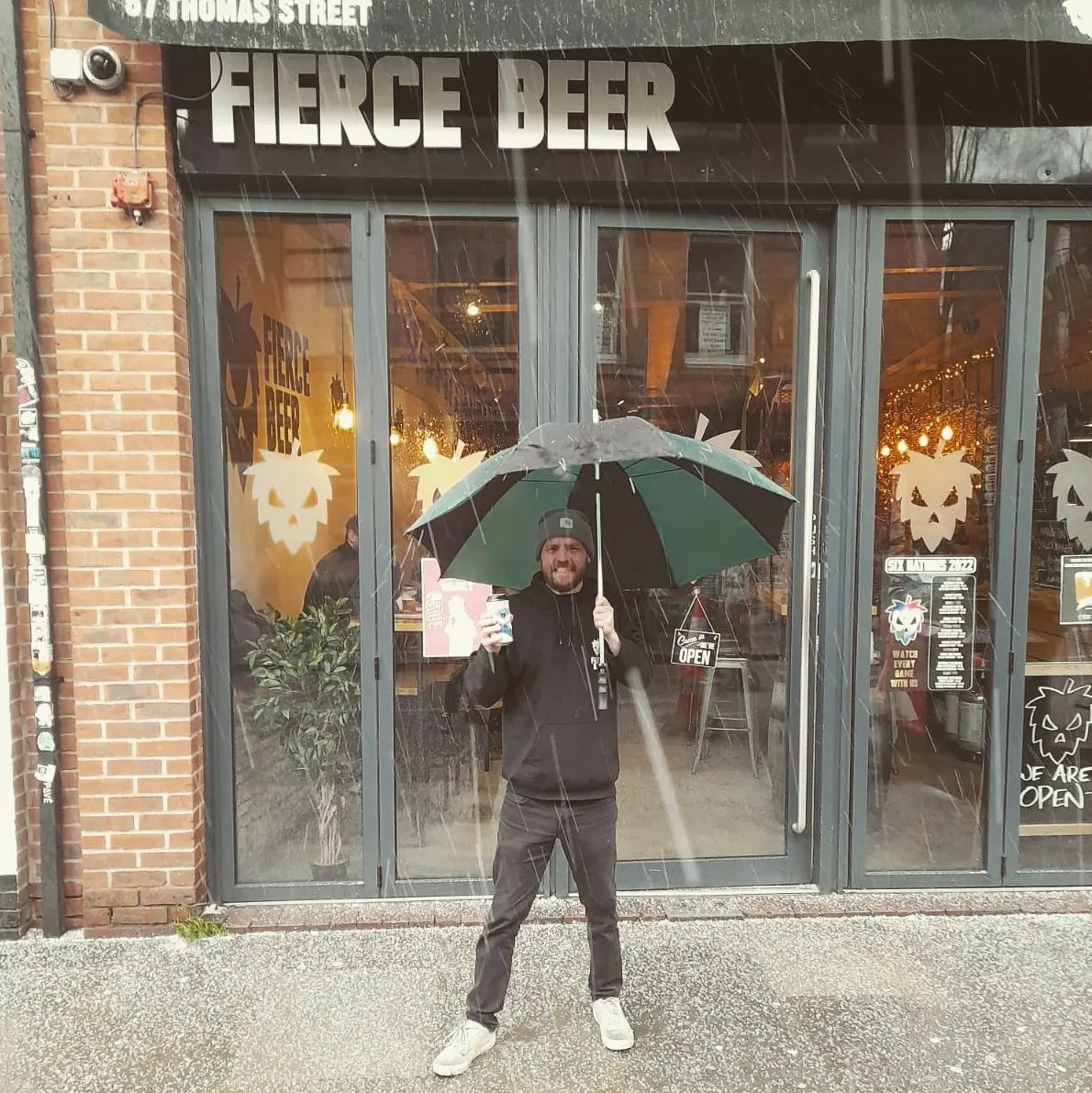 Fierce is, relatively speaking, a newcomer to the city, taking over the spot left empty when Marble moved out of Thomas Street.
It's run by the brewery of the same name and opened in the two-storey venue (plus some sizeable outside space) in between lockdowns in 2020.
Behind the bar you'll find 15 taps with a core range of Fierce beers plus plenty of smaller batch brews.
The indecisive can also order an expertly-chosen beer flight to really get a taste for the offering without, y'know, blindly drinking half a dozen different pints.
Piccadilly Tap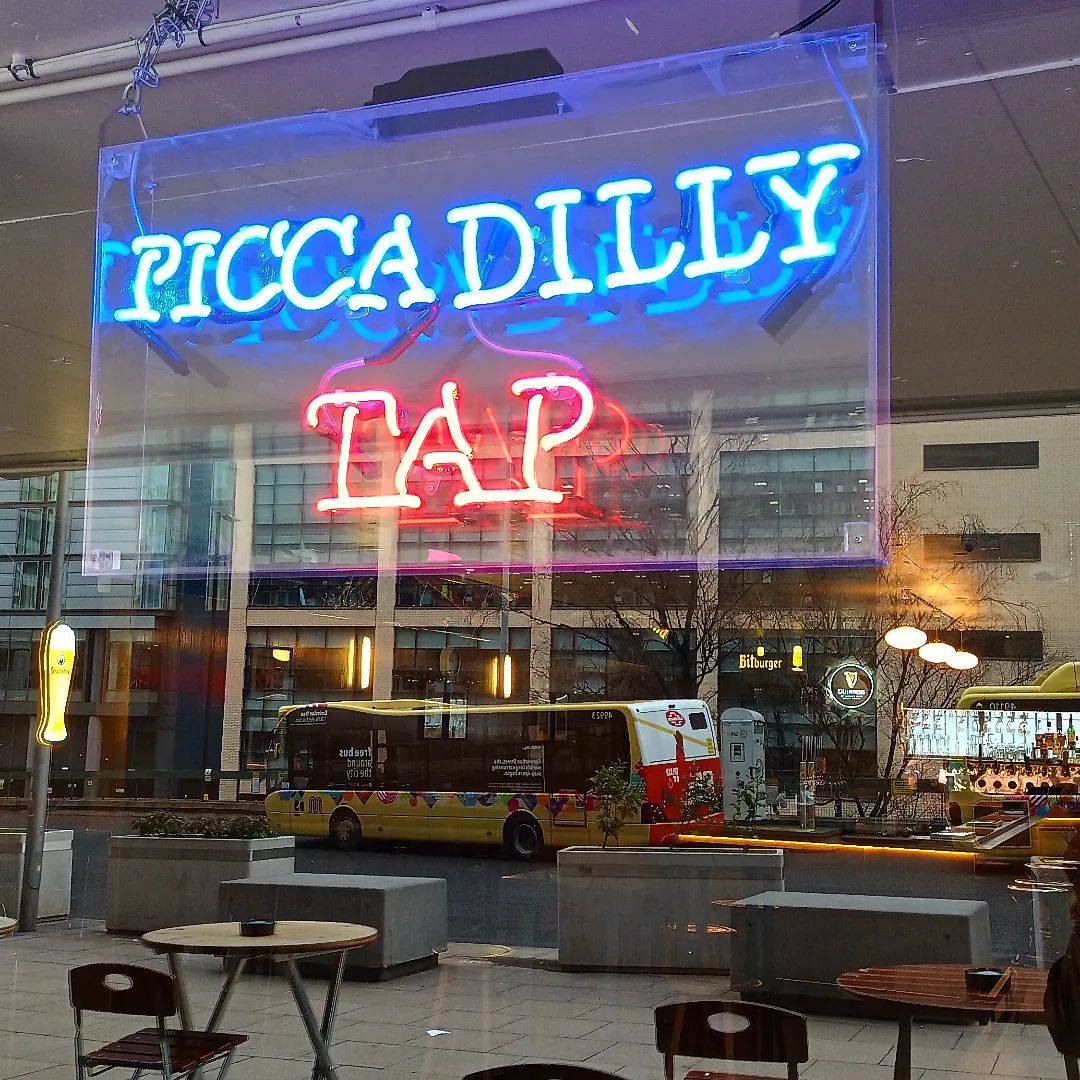 The Piccadilly Tap is so great, it almost completely eradicates the pain of having your trains cancelled.
Tucked away right beside Manchester Piccadilly (a similar bar is opening at Victoria at some point too), there are 16 kegs and six casks of reasonably-priced beers.
The bar itself has huge windows for people-watching, including an outdoor terrace upstairs.
You can grab a Bravissimi pizza while you're sat here too.
Cask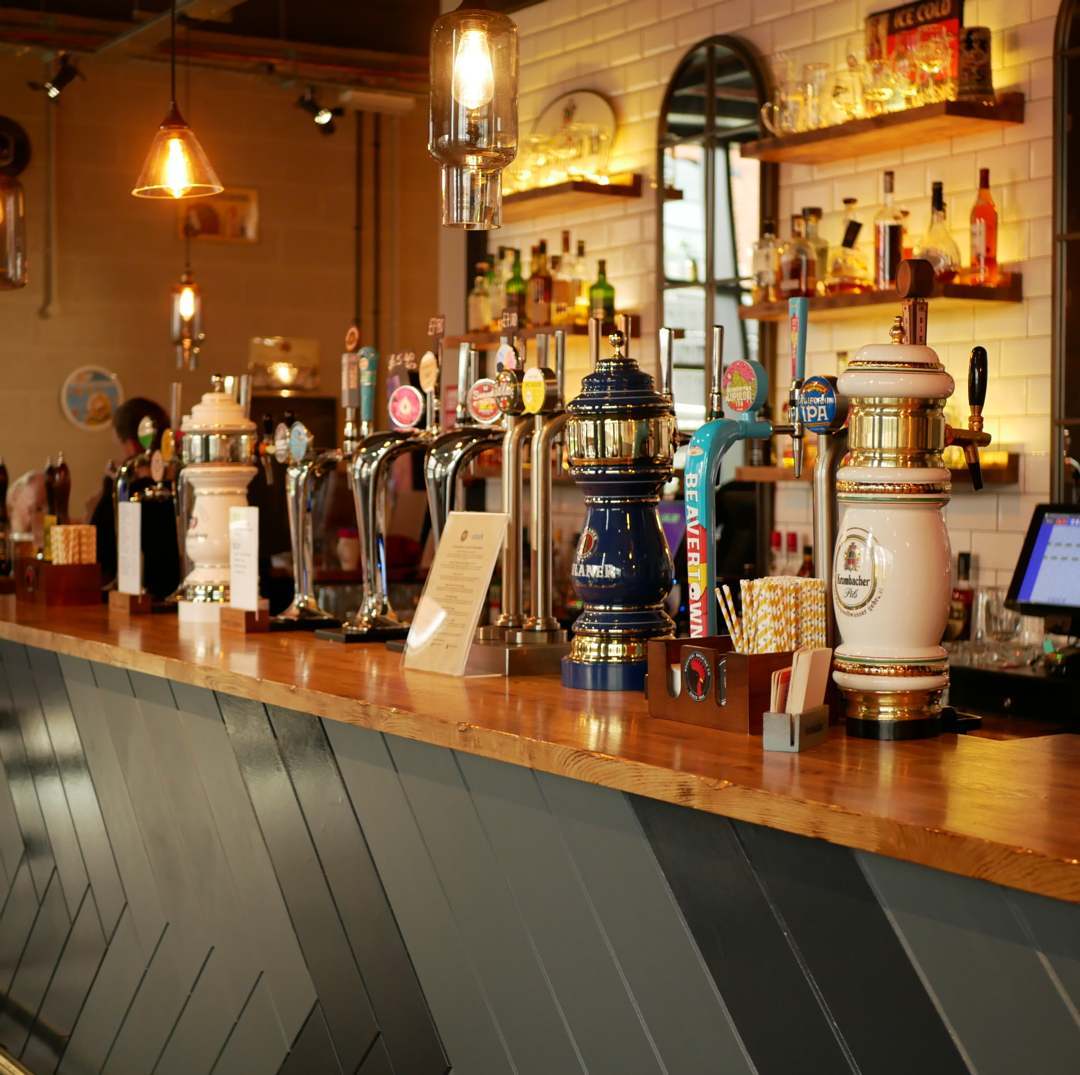 As the name suggests, Cask is something of a specialist when it comes to beer.
It has two sites in Manchester now – one is a huge waterside beauty in Ancoats, the other is a cosy hideaway on Liverpool Road where you're allowed to bring your chippy tea inside from next door.
Whichever you choose, you're guaranteed a good pint or bottle, with the continental-style bar selling beers from across the globe.
Feature image – Port Street Beer House