Manchester
The Manchester taprooms serving up the freshest pints in the city
Manchester's definitely earned its title as the second best place in the country for craft beer - and we're absolutely spoilt when it comes to choosing a taproom
If you're looking to sample some of Manchester's freshest beer, look no further than the city's almost intimidatingly high volume of taprooms.
Each attached to a local, independent brewery, here you can experience a whole new way of drinking – separate from the city centre bars. In the promised land of brewery taprooms, beer pretty much flows straight out of the brewery tanks into your awaiting pint glass.
The trade-off? Typically, taprooms offer a slightly more industrial setting – being attached to the breweries and all. Still, if you want to drink straight from the source and try the newest brews, there really is nothing better.
Whether you're a fan of craft ale on tap, lager or a traditional cask hand pump, there's plenty to discover in Manchester to suit all beer drinkers tastes.
Keep reading to discover our top Manchester taproom picks.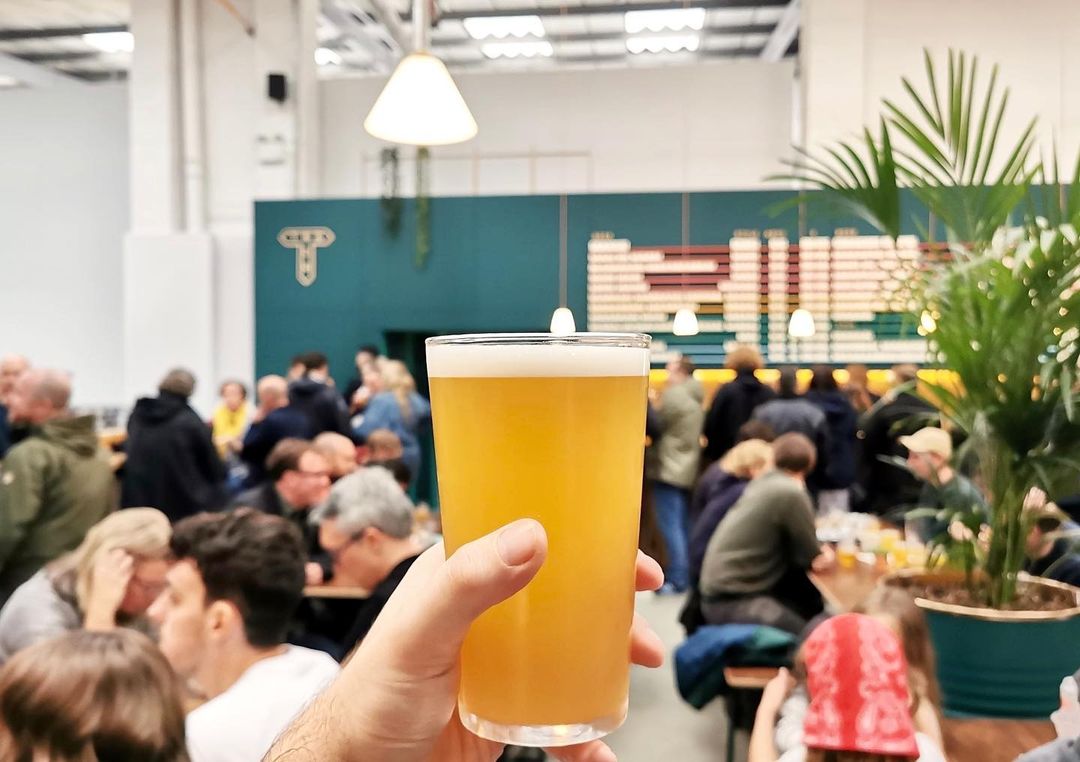 Track Brewing Co.
Unit 14, Piccadilly Trading Estate
This newly established Track taproom is the newest addition to Manchester's drink-in indie brewery scene. There are more than 20 beers to choose from here, including three lager taps, 17 draught taps, and 3 cask pumps on offer. An integral part of Track's 10,000 sq ft new home at Piccadilly Trading Estate, the taproom seats 80 people and also has room for a DJ.
Cloudwater Brew Co.
Unit 9, Piccadilly Trading Estate
Cloudwater is one of Manchester's most esteemed breweries, having won multiple awards – including the title of the second-best brewery in the world. Its cosy taproom has over 20 draught taps of their own beer to showcase and there is also a shop selling cans and bottles to take away direct from a walk-in cold store.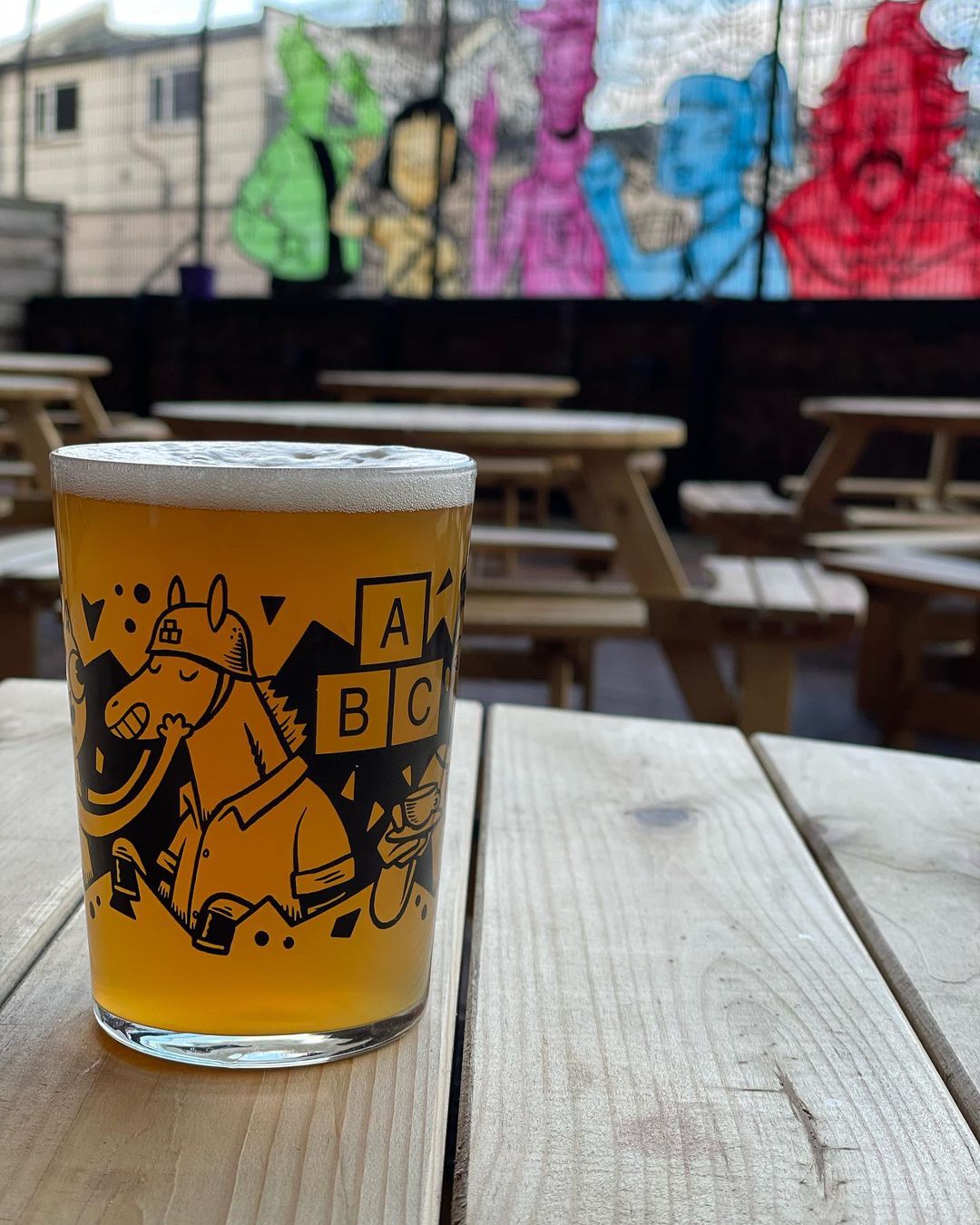 Alphabet Brewing Co.
99, North Western Street
The original home of GRUB before it moved over to the Green Quarter, ABC's taproom is one of Manchester's foremost spots for any lovers of good beer. Serving up to 10 lines of Alphabet beers to drink in or takeaway, there is seating in a sheltered beer yard and they even let you bring your own food.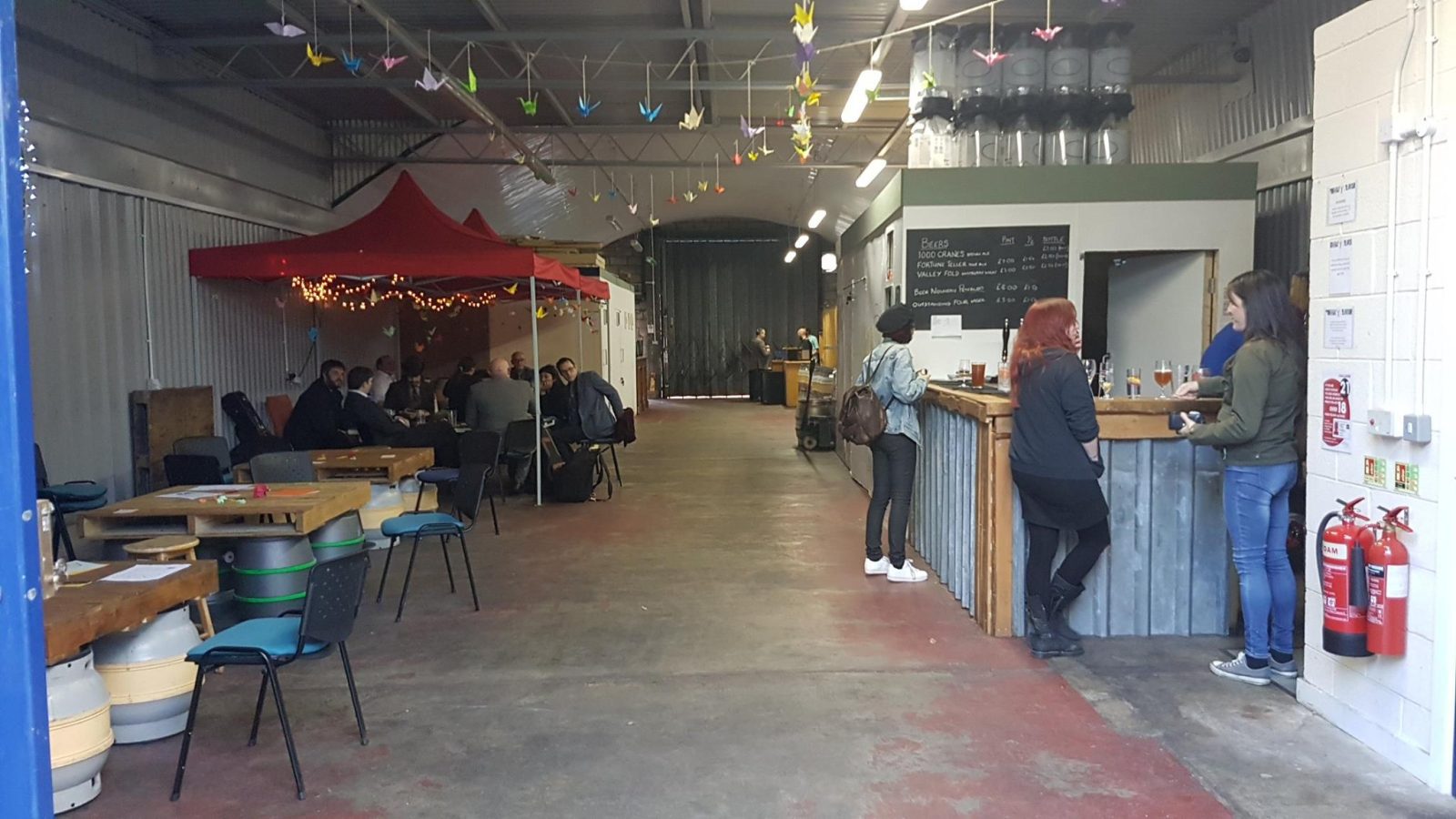 Beer Nouveau
North Western Street
Starting out in a garage as the smallest commercial brewery in England, Beer Nouveau has grown into a fully-fledged brewery. They brew heritage and traditional-style beers and have helped set up Temperance Street Cider which turns waste apples and pears into cider and perry.
Runaway Brewery
Dantzic Street
Microbrewery Runaway only opens on Saturdays from 2 pm – 7.30 pm. Head down to find three core range beers and another 12 regularly changing seasonal beers available to sample on any given weekend. They also sometimes create one-off brews in collaboration with other breweries which are well worth looking out for.
Beatnikz Republic
Green Quarter
With six lines of the freshest Beatnikz kegged beer on draught, along with cans and mini-kegs to drink in or take away, the Beztniks taproom is open on Fridays and Saturdays to help you kickstart your weekend with their award-winning craft beers. Alongside the taproom at the brewery, Beatnikz also has a bar in the Northern Quarter.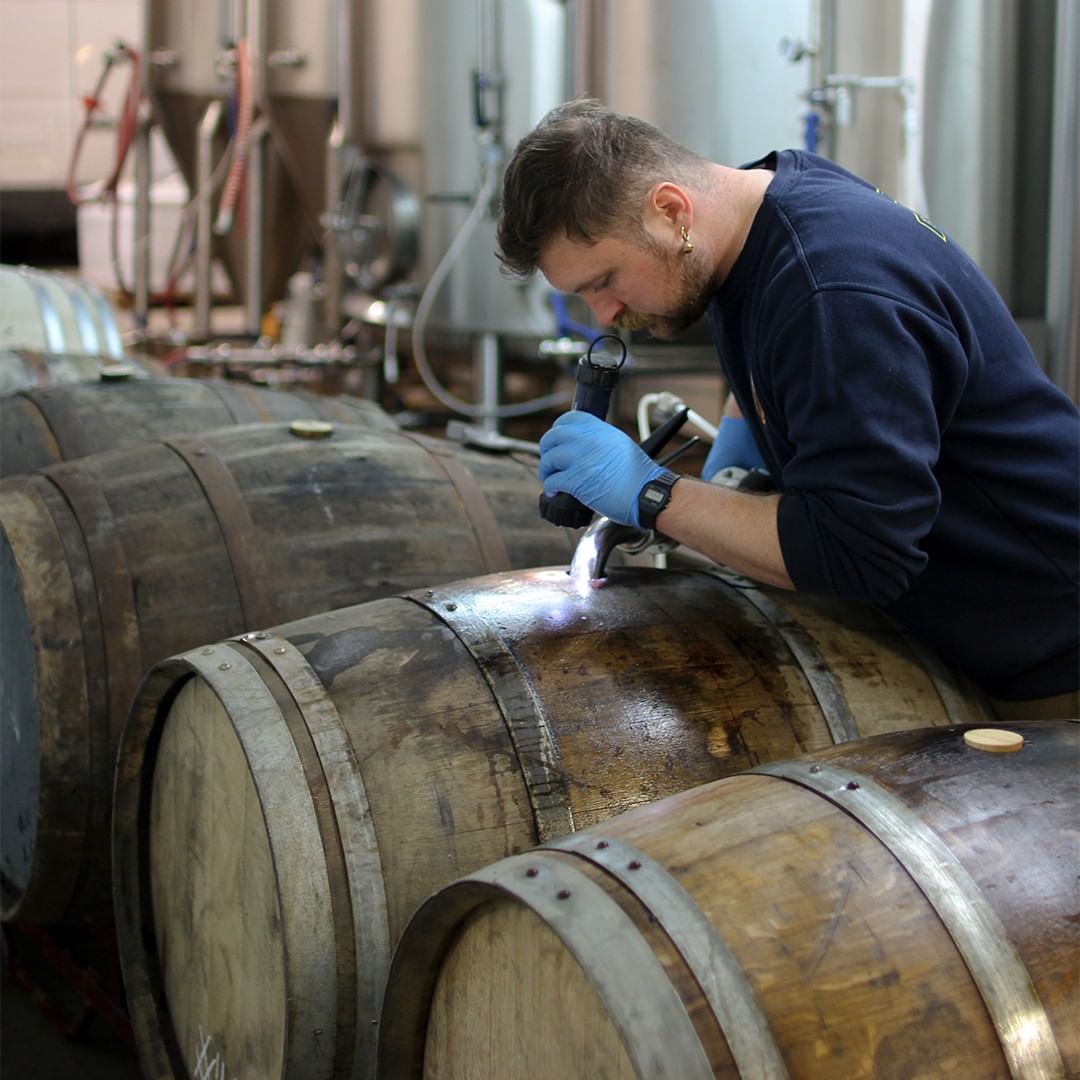 Wander Beyond Brewing
98, North Western Street
Wander Beyond beers is inspired by the outdoors and the brewery's love for adventure. Its flavours of beers reflect all things natural, exemplified by beer names like River Monster and Secret Garden. Whilst most of the brewery's Instagram is showing their beers out in the wild, you're more than welcome to enjoy them sat down in the taproom too.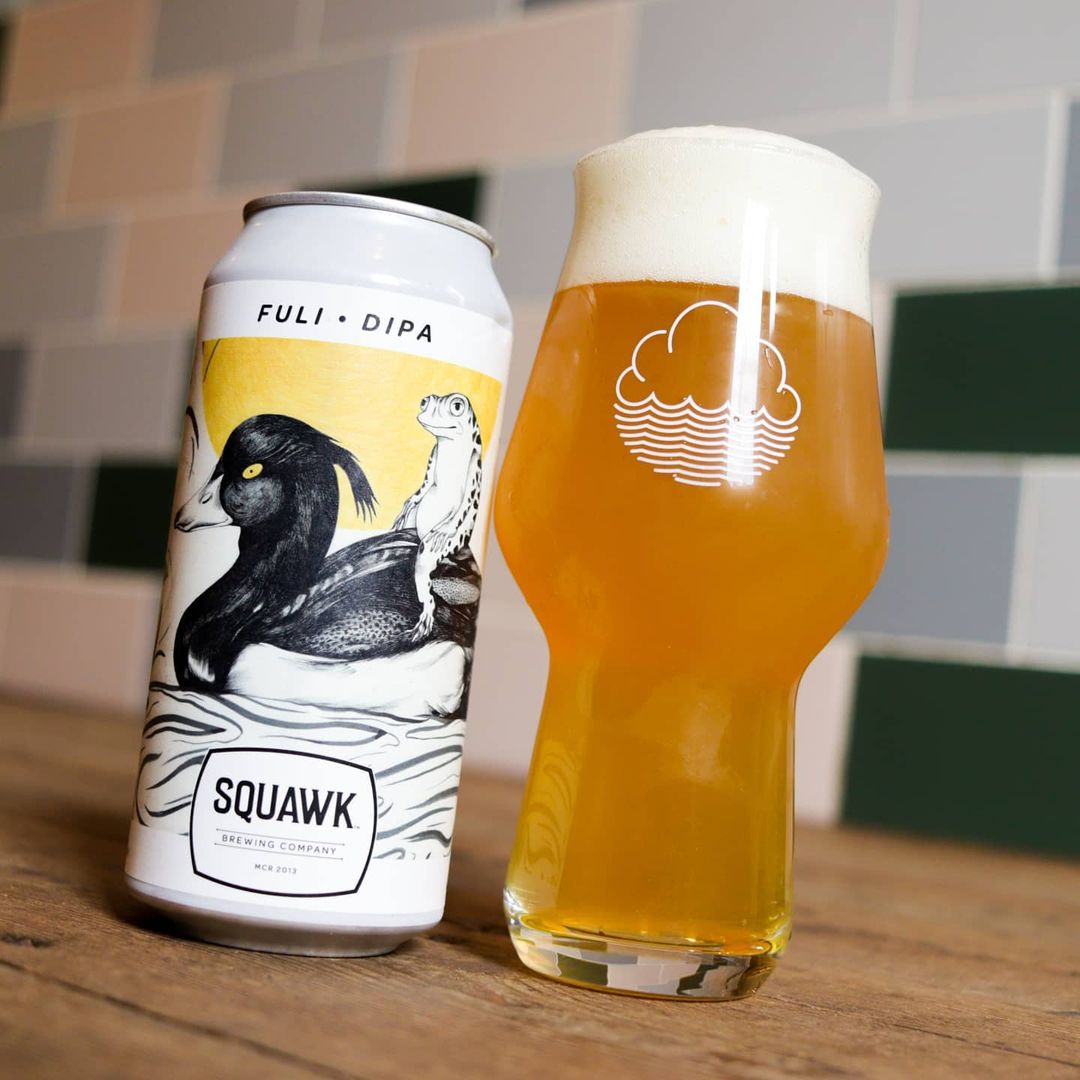 Squawk Brewing Co.
Squawk's brewing principles are based around sustainability, community and ethical business practise. With a passion for quality, experimentation, and ingredients, Squawk Brewing is the place to go for something a little different. Think progressive, hop-forward beers with traditional roots served from a small plywood-filled taproom serving six kegs and two casks.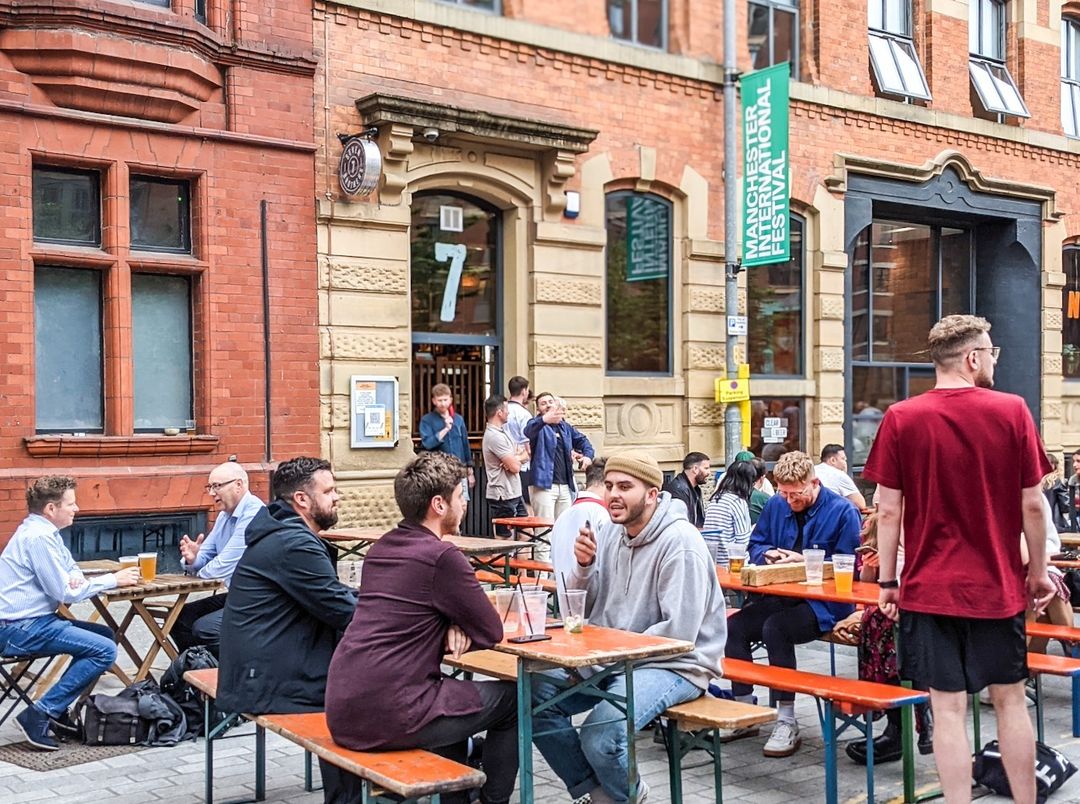 Seven Brothers Brewing Co.
Ancoats
Set up by seven actual brothers their beerhouse in Ancoats offers amazing craft beer and some seriously filling scran. The menu is updated regularly, with a beer for every season and mood. If you're not sure what to go for, just ask for a sample and the team will happily oblige.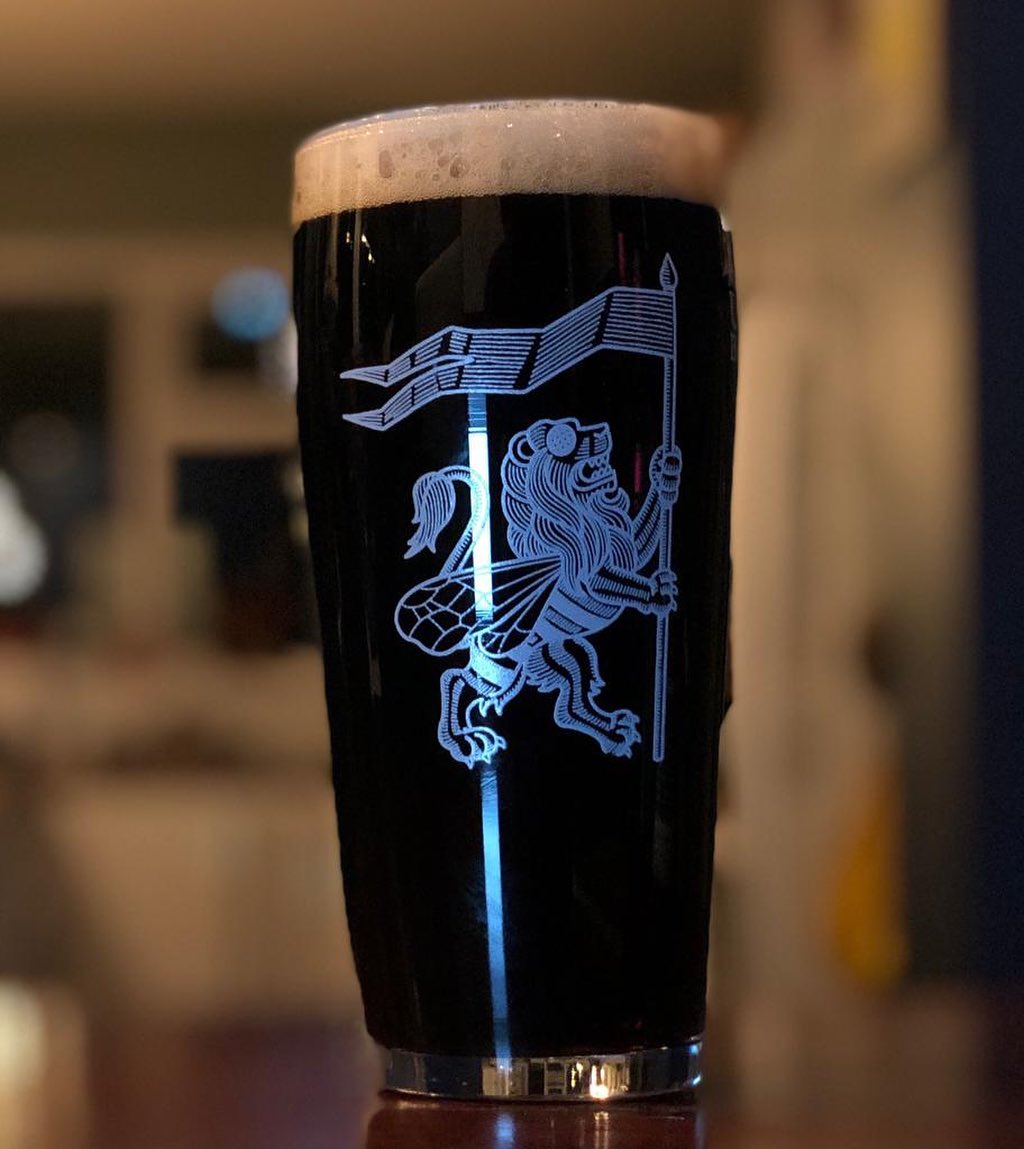 Manchester Union Lager
North Western Street
In their own words, the brewers at Manchester Union Lager are 100% Manc and proud. The team's unique brewing method creates a bold silky mouthfeel with a touch of caramel sweetness, followed swiftly by a hugely refreshing, dry and bitter finish courtesy of central European hops. They only make lager, and you'll find some unusual variations here – including a delicious black lager.