News
The new restaurants and bars opening in Manchester this month | May 2022
Think Italian subs, sit-down lasagne, a new Spring Gardens cocktail bar from Gordon Ramsay's former bars boss, plus sushi, sashimi and (maybe) even a new dumpling place.
With a whole host of Bank Holidays stretching ahead of us, we roll slowly into May with plenty of free time on the horizon and even more new restaurants and bars to visit.
THis month, not only do we have a load of new eateries on the cusp of opening, we've algo got a few who've snuck through right at the end of April – all well deserving of an honourable mention.
Over in Stockport, one half of The Otto-Men has launched OTTO Vegan Empire – taking veganism back to its roots with a focus on grains, spices and legumes from a new home above a country pub.
In Sale's Stanley Square, Sugo has just opened its third Manchester site with new artwork on the walls celebrating the Kickstarter supporters who made it happen, whilst in town we've been bless with a new Mac and Cheese restaurant in the Arndale, award-winning Stockport pie shop Ate Days A Week and vegan burger spot The Vurger Co.
As for what's still to come? Think Italian subs, the return of sit-down Lazy Tony's lasagne, a new Spring Gardens cocktail bar from Gordon Ramsay's former bars boss, sushi, sashimi and (maybe) even a new dumpling place.
Keep reading to find out the new Manchester bars and restaurants to put on your list this month.
Lazy Tony's Lasagneria, Alvarium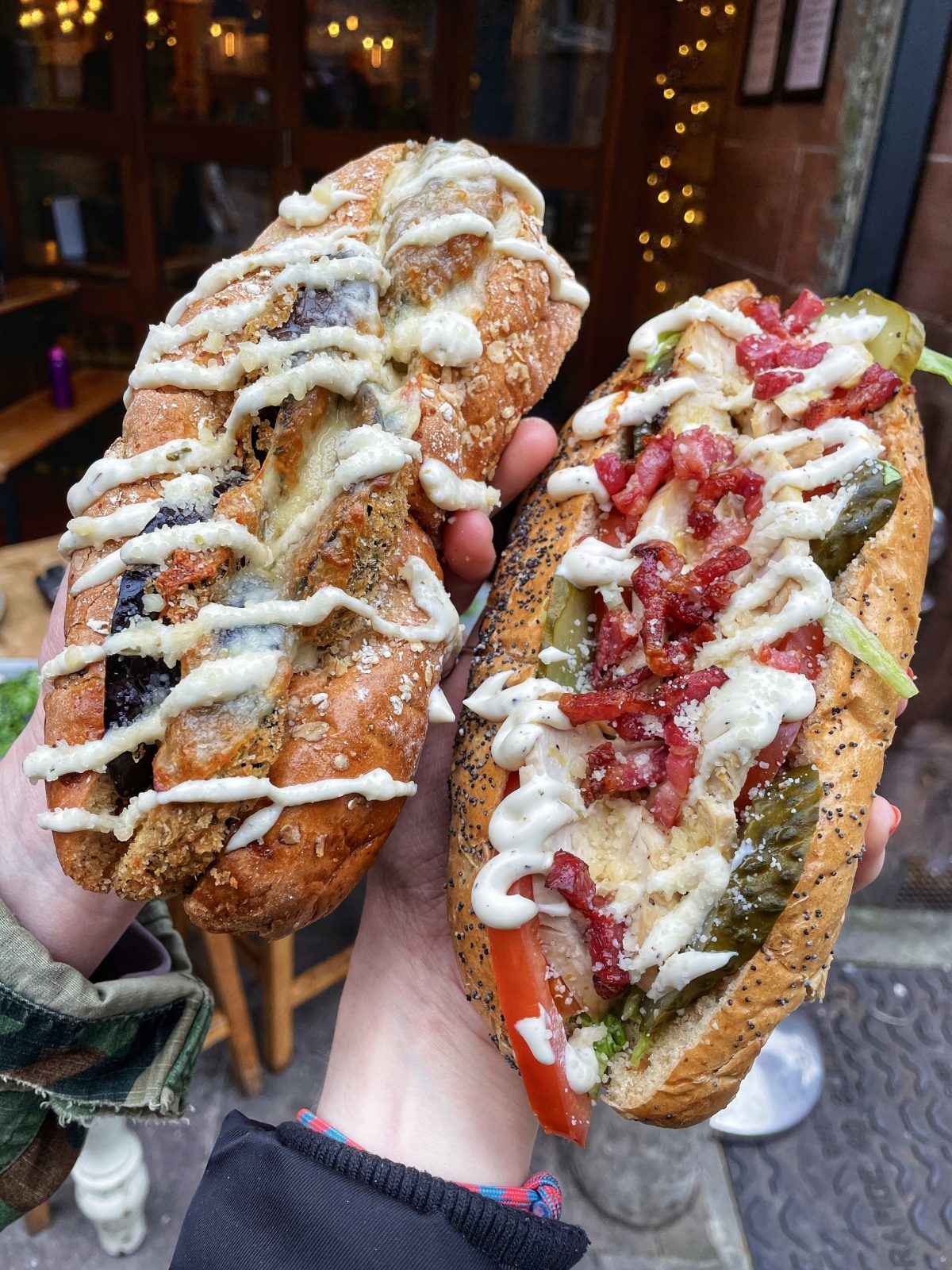 Lazy Tony's Lasagneria takes over the former Black Leaf kitchen in the basement at Alvarium, switching out vegan fine dining for giant slabs of meat and cheese starting from the beginning of May.
Chef-owner Danny is bringing along all of his favourite dishes, so get ready for great lasagne, loaded mac and cheese and fries, as well as a host of new Italian subs and desserts like Nutella cannolis, apple pie, and pizza subs.
8 Dorsey St, Manchester M4 1LU.
Green Lab, Deansgate Square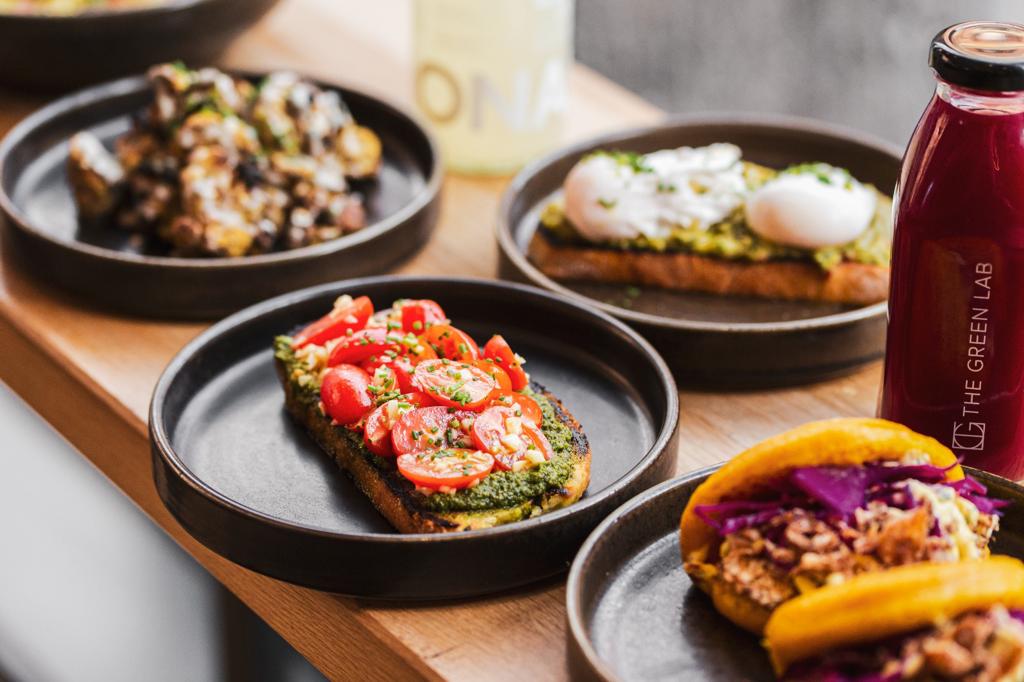 The Green Lab at Deansgate Square opens on Friday, 6 May with a new evening offer to complement its existing salads, juices, treats and plant-based options.

Expect an organic wine list and twists on classic cocktails, including a miso caramel espresso martini and a strawberry matcha highball, plus new menu items such as sushi and sashimi.

Open from 7am weekdays and 8am at weekends, Green Lab at Deansgate Square will serve breakfast, brunch, lunch and dinner all week long, with live entertainment from Wednesday to Sunday.

Deansgate Square, Owen Street, Manchester, M15 4TN
Blinker, Spring Gardens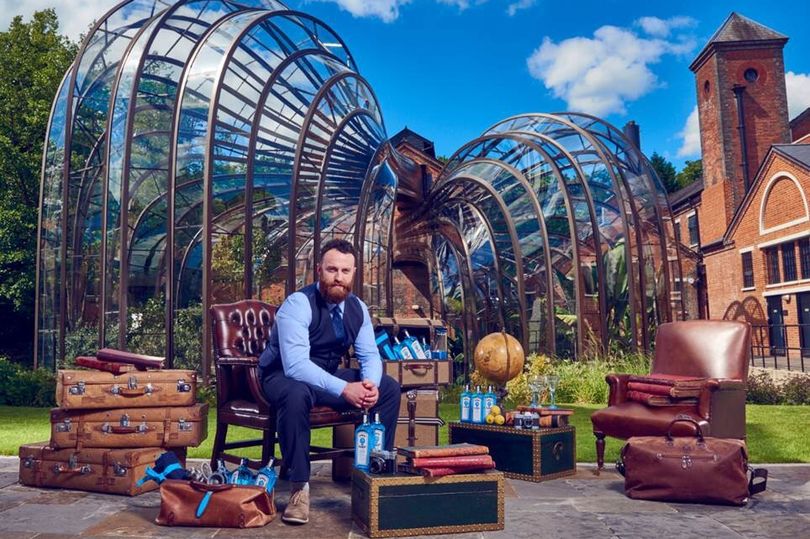 Manchester's newest cocktail bar, Blinker, will open its doors on Spring Gardens on 17 May.
Bringing everything founder Dan Berger has learnt from his time at 5-star London hotel The Ned and overseeing the bars for Gordon Ramsay's restaurant group, it will focus on classic cocktails, with an additional menu of reimagined classics based around four set flavours changing each month.
Blinker will sit at the top of King Street, close to Hotel Gotham and Six by Nico.
Spring Gardens, Manchester M2 2BQ.
Burgerism, Escape to Freight Island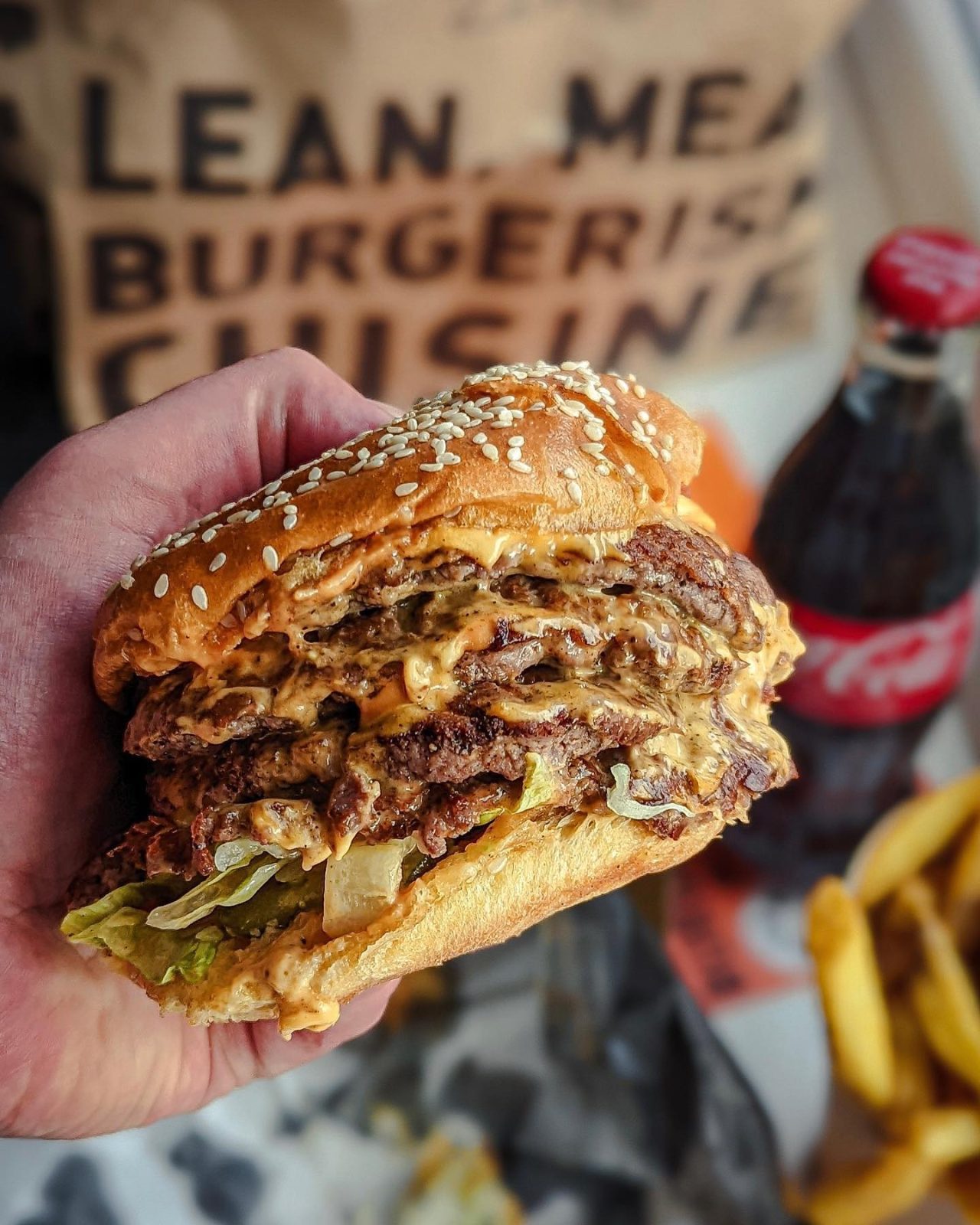 The one and only Burgerism will take over from Patty Queen at Escape to Freight Island in May, bringing what are widely considered to be the best smashed burgers in town to this corner of Piccadilly.
Fans of the brand can look forward to the famous 'Cheesed' burger with two smashed patties, cheese, lettuce, tomato, pickle, onion and Burgerism sauce in a brioche bun, alongside the mouthwatering chicken burger.
11 Baring St, Manchester M1 2PZ.
Kong's Sandwich Shop, Hatch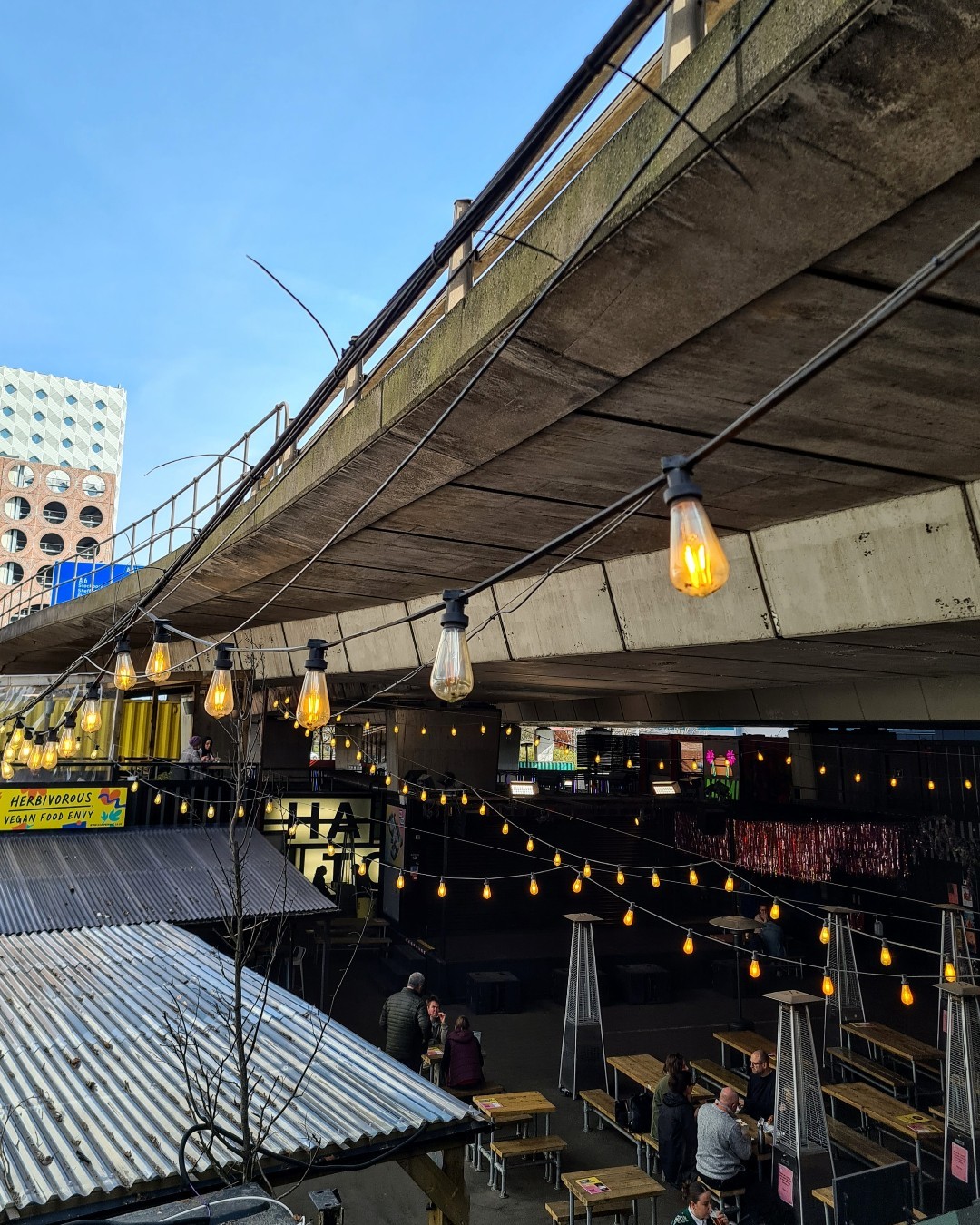 The team behind Manchester fried chicken heroes Kong's Chicken Shop is opening a new sandwich spot at Hatch over the May Day Bank Holiday weekend – and there will be crisp butties on the menu.
Moving into the Oxford Road food and drink shipping container village this Friday, Kong's Sandwich Shop will serve up an NYC bodega and deli-inspired menu with a few cheeky northern twists.
There'll also be frozen margaritas and bottles of Pacifico for sale over the counter, in a nod to its founder's bartending roots.
Read more:
103 Oxford Rd, Manchester M1 7ED.
Matterello, Trafford Palazzo
Luxury Italian restaurant Matterello comes to Trafford Palazzo (formerly Barton Square) at Trafford City this month, promising 'authentic cuisine' and immersive events like on-site pasta-making classes.
Developed by Manchester restaurateur Steve Pilling from the Northern Restaurants Group – which also has The Dockyard, Gas Works, and Roost – it will draw inspiration from Southern Italian kitchens, serving the likes of bruschetta with salsa Rossa, marinated squid, fettuccine with pesto and gorgonzola and a wide selection of desserts.
Trafford Palazzo, Greater, Manchester M17 8AS.
Hooters, Salford Quays
Hooters, an American restaurant chain more famous for its scantily clad waitresses than its food, is opening a site in Salford Quays this month.
Home to the Playboy bunnies of the hospitality world, the Hooters chain is actually pretty famous for its chicken wings – but even more so for its 'girls'.
It serves up six different wings styles – original breaded, naked, boneless, Datyona, smoked and roasted – with a choice of 17 different sauces ranging from mild to 'hot as all hell'.
Elsewhere on the grill-focused menu, you'll find burgers, sandwiches and tacos, seafood like snow crab legs and shrimp platters, alongside fries and other sides.
3 Capital Quay Salford from 4 May
Read more: An American-style Hooters restaurant is opening at Salford Quays
Feature image – The Manc Eats