News
The reason why Queen Elizabeth II's coffin is being towed by sailors during its procession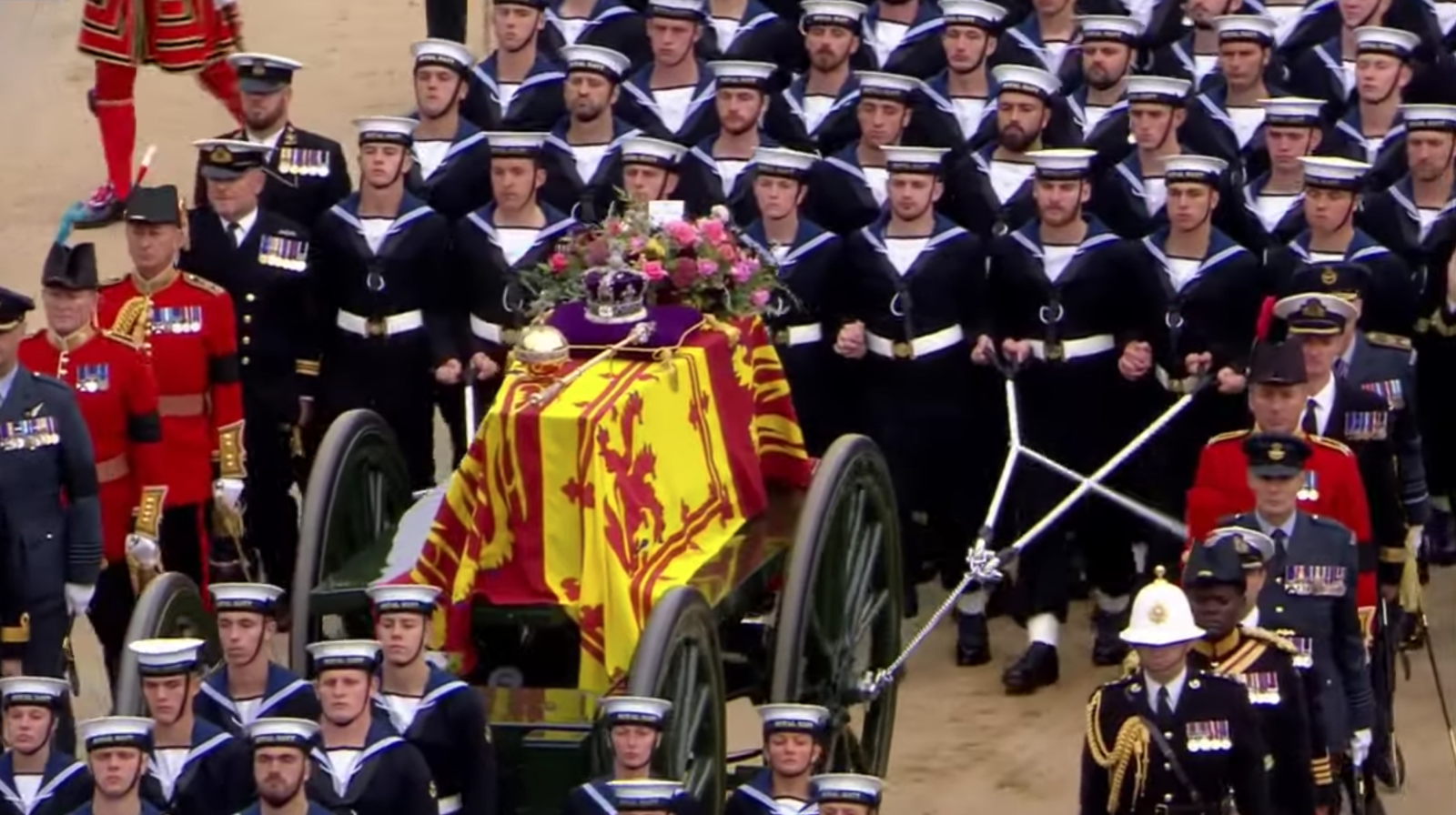 The reason why HM Queen Elizabeth II's coffin is being towed on rope by sailors rather than horses during its procession has been revealed.
And it's all to do with bad weather and a disastrous incident at a former Royal's funeral.
The nation bid a final farewell to our longest-reigning monarch at State Funeral today, with around 2,000 guests attending the official service Westminster Abbey, including world leaders representing nearly 200 countries and territories, 500 foreign dignitaries – such as politicians, civil servants, and some celebrities – and many ordinary members of the public selected for charitable or community works.
Tens of thousands of mourners also travelled to London and Windsor for the funeral and burial service, and many more were seen gathering at different hubs across the UK to watch the historic event in real-time as it was broadcast.
Queen Elizabeth II's children – including the newly-ascended King Charles III and Queen Consort – were in attendance, as were her grandchildren, great-grandchildren, and other extended family members.
The service concluded with a two-minute silence observed by the nation.
It's fair to say that there were many moments from the funeral that will be remembered and talked about for years to come, and one of those talking points appears to be why the Queen's coffin was taken to Westminster Abbey by being pulled on rope on a carriage by Royal Navy personnel, rather than being towed by horses.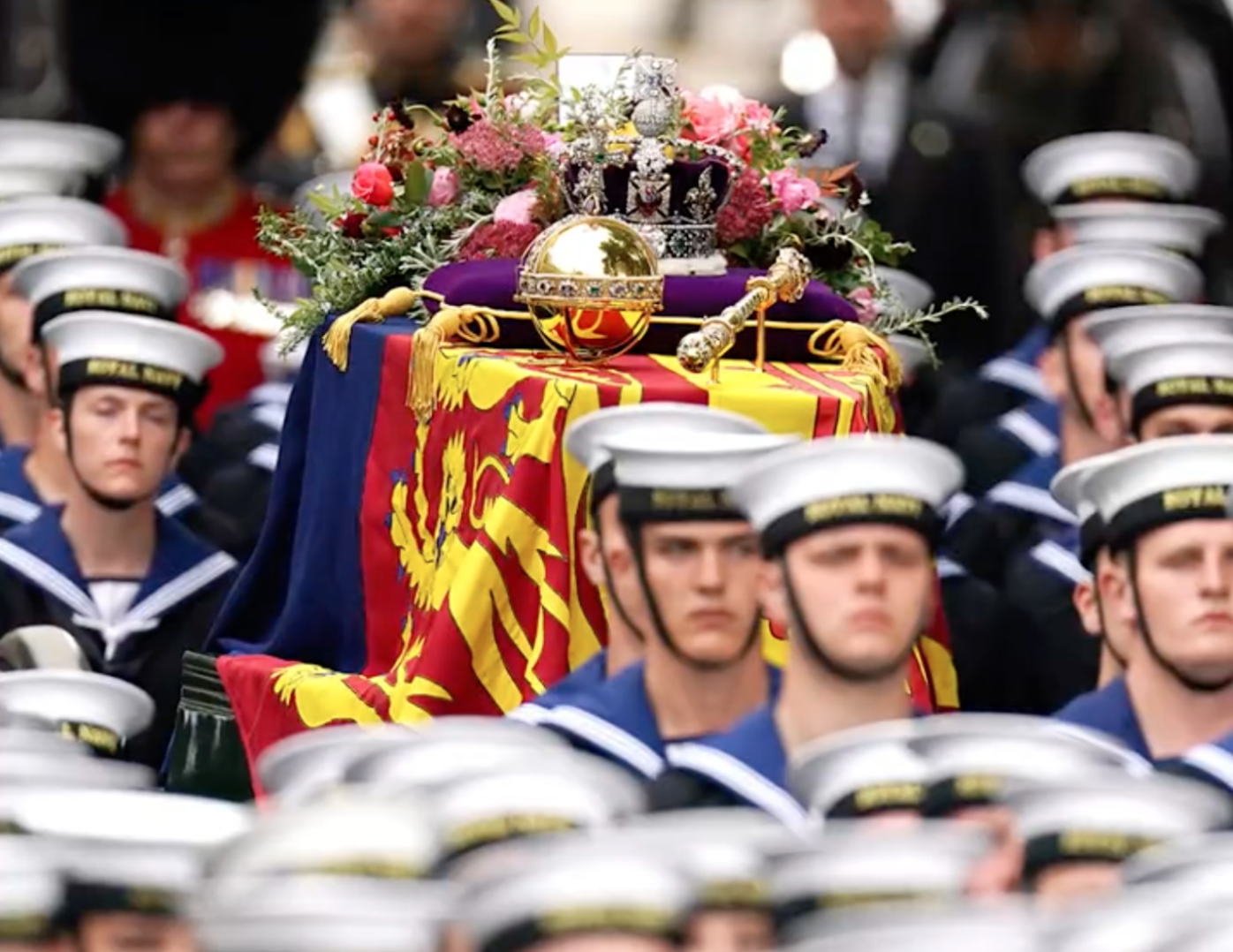 The coffin was then continued to be transported this way for the majority of the rest of its procession to Windsor Castle , and many viewers took to social media to question why this was the case.
The reason why the coffin was transported this way dates back to 1901.
Read more:
On the day of Queen Victoria's funeral on 4 February 1901, her coffin was to be carried on the gun carriage through the streets of Windsor.
But the classic British weather said otherwise.
In the bitter cold of that winter's day, the horses pulling the carriage panicked and reared up, which threatened to topple the coffin off of the carriage.
Captain Prince Louis of Battenberg – who was then the future First Sea Lord of the Royal Nany – was quick to intervene, and he suggested to the new monarch, Edward VII, that the senior service should step in and take over.
The horses pulling the carriage were then unharnessed and improvised ropes were attached to the gun carriage so the team of sailors brought could carry the coffin safely for the rest of the route.
The image of the coffin mishap became so famous, that only nine years later at the funeral of Edward VII, the routine of Royal Navy escortation was adopted as a new tradition, and has been seen at every single British monarch's State Funeral since then.
Featured Image – BBC