News
The Red Arrows are flying over Greater Manchester today – here's when to see them
Don't forget to look up.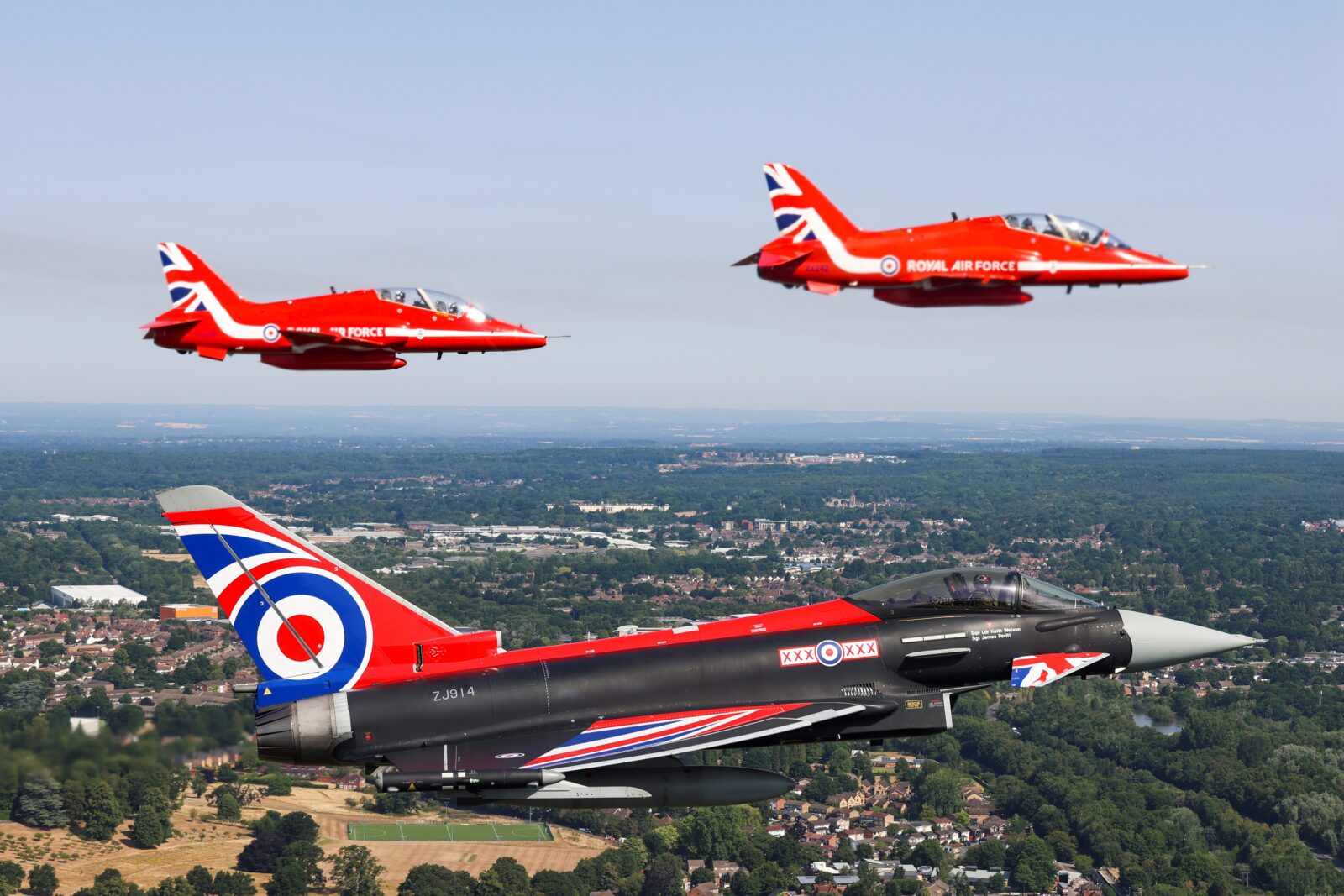 People all across the North West are being encouraged to look up to the skies this afternoon as the Red Arrows fly over the region.
And Greater Manchester residents are very much included in that call.
The Royal Air Force's (RAF) Aerobatic Team – of course, more commonly known as the Red Arrows – will be making their way from their base at RAF Waddington in Lincolnshire over to Blackpool Airport this afternoon, which means people will be able to catch a rare glimpse of the impressive jets as they fly over head from wherever they are in the region.
The Red Arrows are known for representing the speed, agility, and precision of the RAF.
Having been displaying since 1965, the Red Arrows are instantly-recognisable to aviation fans thanks to often flying in their trademark Diamond Nine shape, and for their combination of close formations and precision flying too.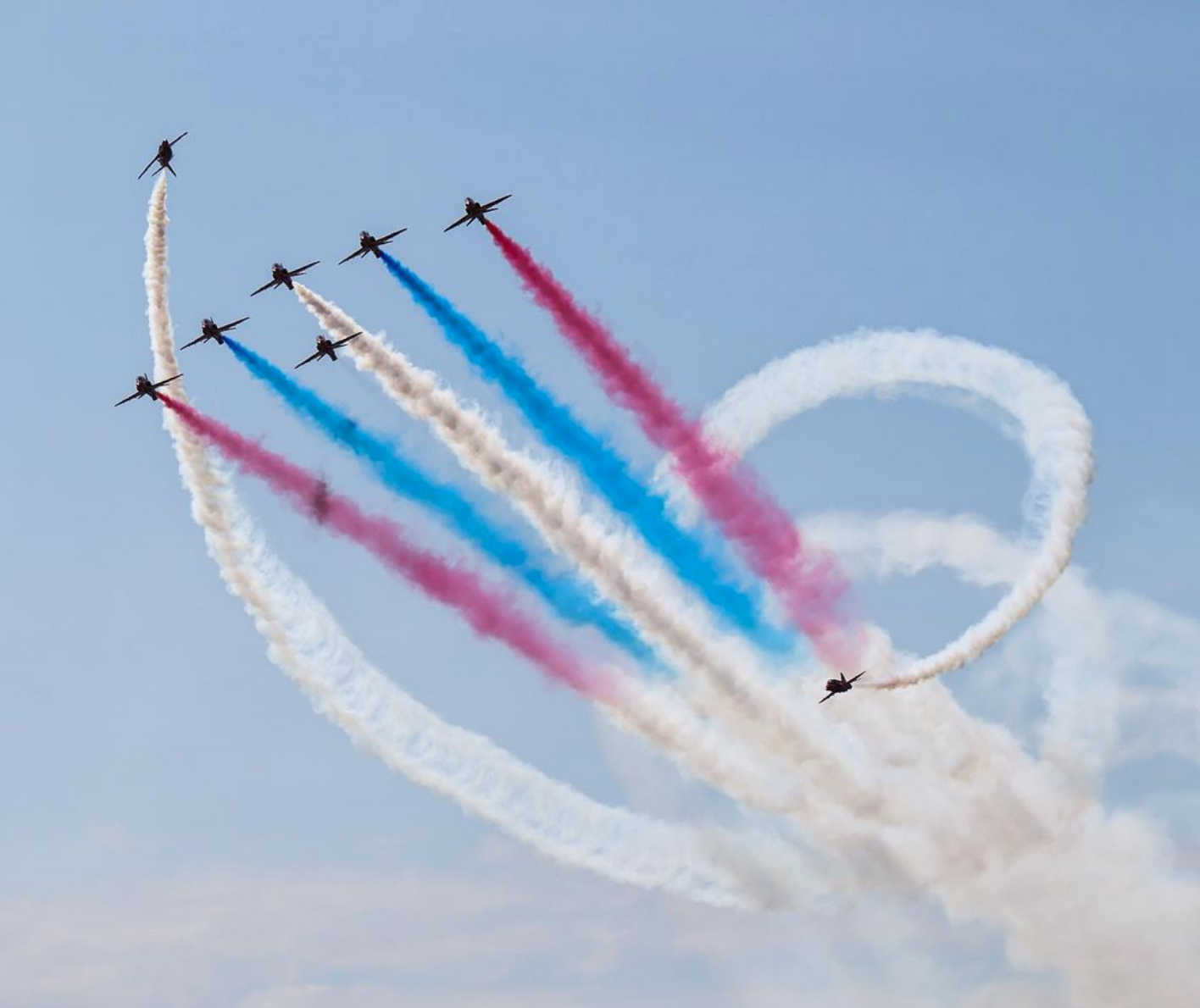 The team flying these distinctive Hawk fast-jets are made up of pilots, engineers, and essential support staff, who work to assist in recruiting to the Armed Forces, act as ambassadors for the UK at home and overseas, and promote "the best of British".
And while the planes won't be shooting out their eye-catching red, white, and blue vapour trails as they fly over Greater Manchester today, it'll still be spectacle worth watching regardless.
So, when exactly should you be watching out for the Red Arrows today? When are the planes flying over our region? And what's their expected flight path?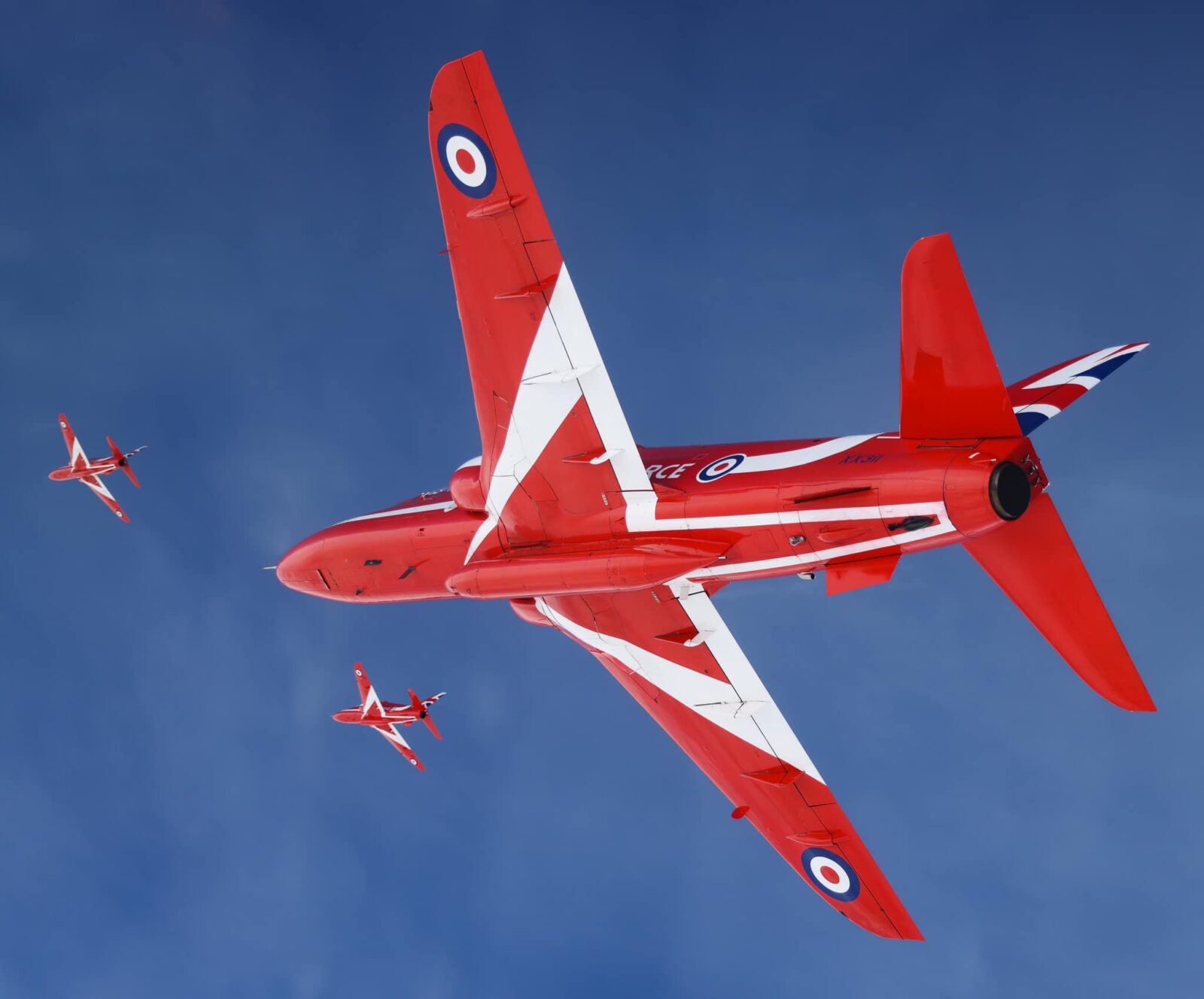 The planes will take off from RAF Waddington at 4pm today.
They will then begin their journey by flying towards the Peak District and from Glossop towards Oldham, before heading over Denshaw, Newhey, the south of Rochdale town centre, and Heywood, then making their way to Bury town centre.
Harwood and the north side of Bolton town centre should look up next, then the people of Smithy Bridge, Horwich, and Blackrod just after, before the planes head to over to Wigan and pass by Worthington, Standish, Shevington, and Parbold.
They'll then be turning towards Skelmersdale and go on to Liverpool, before eventually landing at Blackpool Airport just before 4:30pm – so it's a pretty fleeting flight in reality.
Here's the exact flight path timings:
RAF Waddington – 4pm
North East of North Scarle – 4:02pm
North of Ashbourne – 4:08pm
Buxton – 4:11pm
East of Glossop – 4:13pm
South of Marsden – 4:14pm
East of Denshaw – 4:15pm
Flypast Rochdale – 4:16pm
East of Burscough – 4:19pm
North West of Rainford – 4:20pm
Flypast Prescot – 4:21pm
East of Liverpool Airport – 4:22pm
West of Liverpool Airport – 4:23pm
West of Formby – 4:25pm
West over Irish Sea – 4:27pm
Blackpool Airport – 4:29pm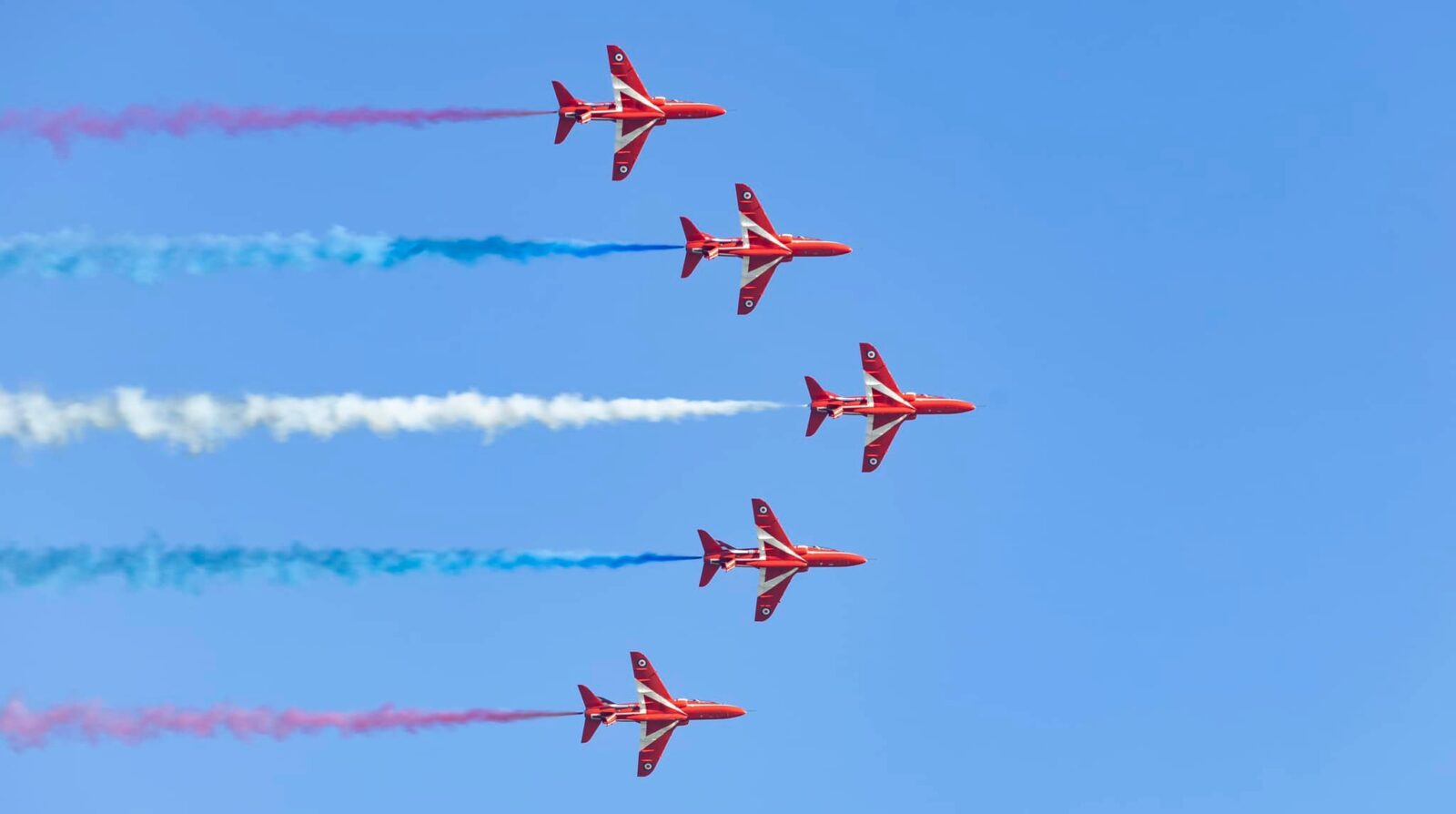 If you're going to be stuck inside for one reason or another, and you happen to miss out on seeing the Red Arrows fly over Greater Manchester today, then not to worry, there's no need to having FOMO just yet.
You can just try again tomorrow.
Luckily, there'll be another chance to see the jets on Saturday, as they will once again fly over the region as they head to Southport Air Show for midday and will get to work wowing the crowds with a display they'll never forget.
Read more:
Bolton will be the lucky lot on Saturday in particular, as the best expected view of the planes will be when they make their way over the borough's skies at around 11:56am.
Featured Image – Royal Air Force