What's On
A lavish black-tie banquet is happening beneath the wings of a Concorde plane in Manchester
It's to mark 20 years since the iconic aircraft's final flight.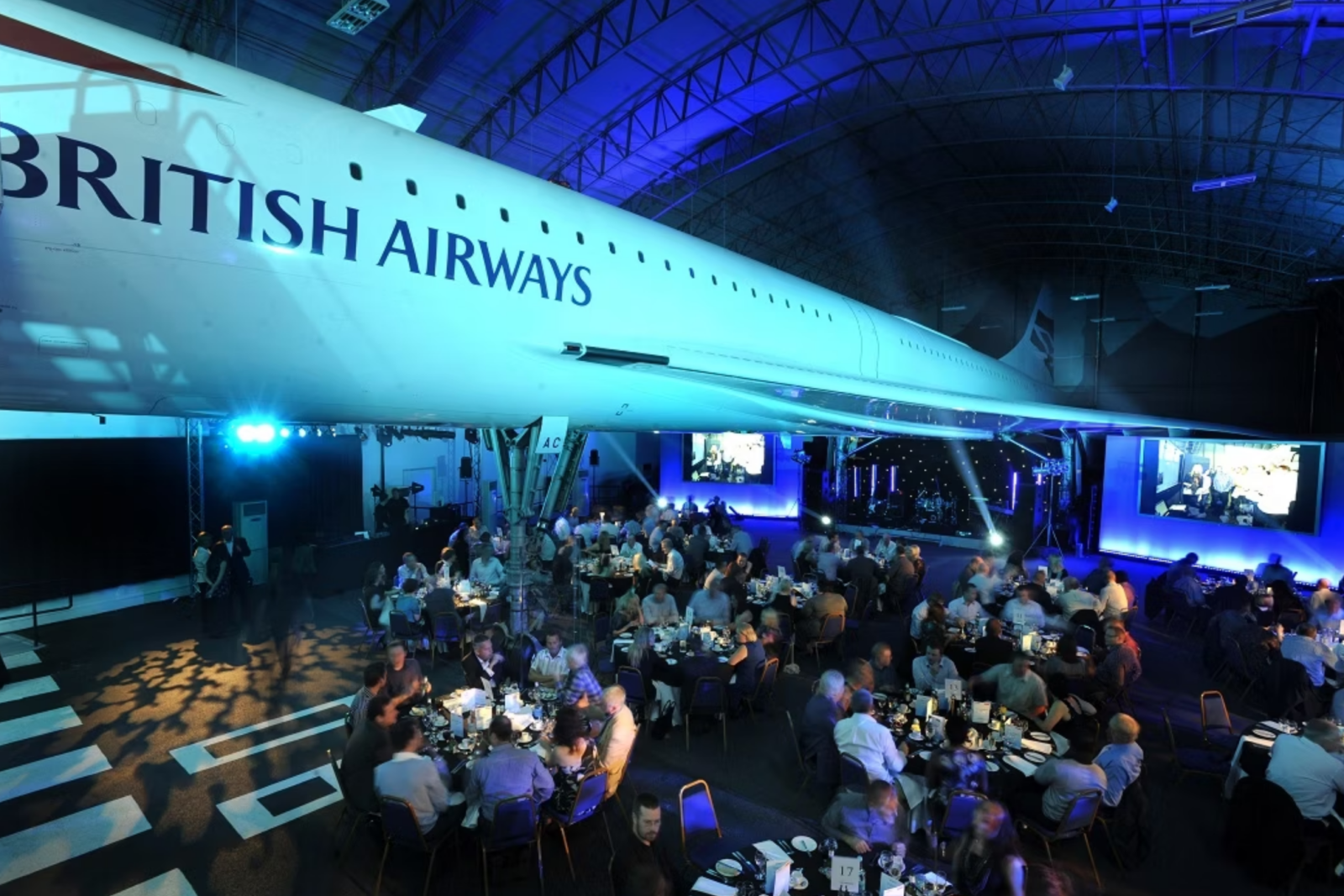 Manchester aviation fans will be able to tuck into a lavish banquet-style dinner beneath the wings of an old Concorde plane next month.
In what is a bid to properly mark the 20th anniversary of the final Concorde flight to depart the Northern hub, Manchester Airport has announced its plans to host a special celebration under the wings of the the iconic aircraft at its Runway Visitor Park.
Tickets are now on sale, and available for the general public to get their hands on.
The supersonic aircraft famously caused a stir when it first flew into Manchester all the way back in 1980, with thousands of people lining the streets and parking up on the roads around the airport to catch a glimpse.
Its final commercial flight from Manchester took place on 22 October 2003, and then, just one week later, the flagship aircraft in British Airways' Concorde fleet touched down in our city for one last time.
The aircraft was flown in to be put on display at the airport, where it remains to this day.
The black-tie event to celebrate the plane's 20th year will start with a drinks reception in the Concorde hangar, before guests are seated for a four-course meal, Manchester Airport explains.
Soprano vocalist Gemma Ashley will provide the musical entertainment on the night, while diners will also get to hear exclusive accounts from former Concorde pilot, Captain John Tye, as well as Concorde's most frequent flyer, Fred Finn, before getting the chance to board the aircraft themselves for a tour.
The evening will then be rounded-off with a demonstration of Concorde's famous nose droop.
"Concorde is an iconic aircraft," Runway Visitor Park's Manager, Paul Emblow, commented as the anniversary event was announced.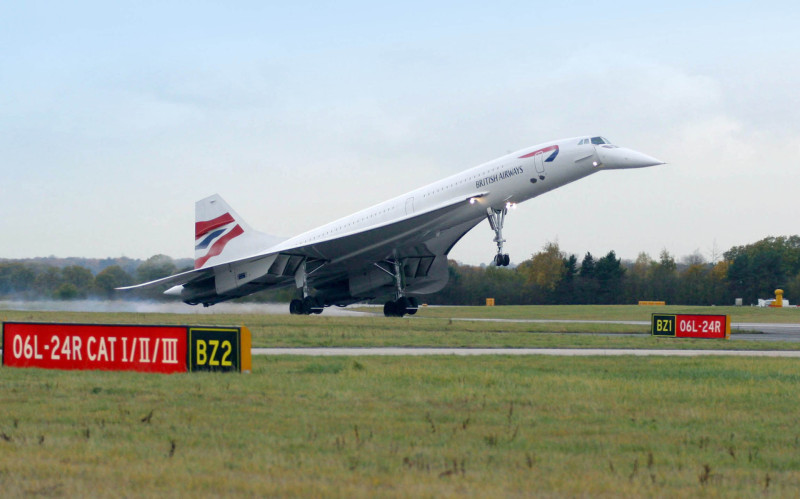 "Its story is intrinsically linked with the story of Manchester Airport, and of the Runway Visitor Park, as for most of its years of active service, Concorde was a regular visitor to Manchester and its iconic silhouette even appeared in the airport's former logo, such was its resonance with passengers and planespotters.
"The Runway Visitor Park now provides a permanent home for British Airways' flagship G-BOAC, which transported members of the Royal Family among other famous faces.
"It's the perfect setting to celebrate the anniversary of its retirement."
Read more:
The exclusive Concorde 20th Anniversary Gala event takes place on Friday 27 October from 6pm, with tickets now on sale and setting you back £90 per person.
If you fancy it, you can grab yours here.
Featured Image – Manchester Airport