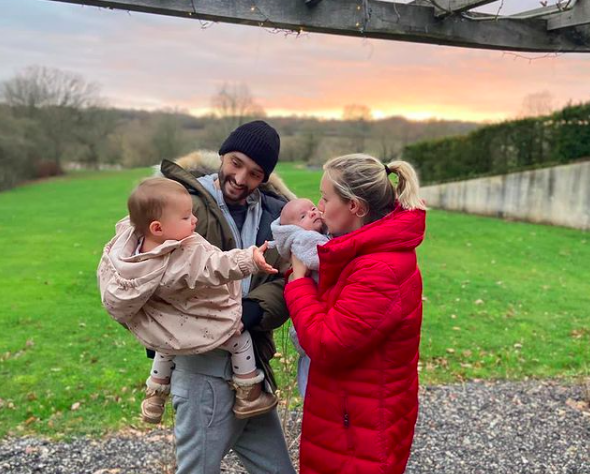 Bolton-born singer and The Wanted member, Tom Parker, has today announced that his brain tumour is shrinking following ongoing treatment. 
The 32-year-old was overjoyed to announce that his latest MRI scan has shown a "significant reduction" of the tumour.
He took to Instagram to update his fans on the wonderful news with an emotional post.
Tom's caption read: "SIGNIFICANT REDUCTION. These are the words I received today and I can't stop saying them over and over again.
"I had an MRI scan on Tuesday and my results today were a significant reduction to the tumour and I am responding well to treatment. Everyday I'm keeping on the fight to shrink this b*****d!"
He also thanked the NHS for their work and everything they're doing on the front line. Then he went on to thank his wife, Kelsey, for being there for him throughout.
"I can't thank our wonderful NHS enough. You're all having a tough time out there but we appreciate the work you are all doing on the front line. 
"To my amazing wife who has literally been my rock."
Back in October 2020, Tom revealed he had been diagnosed with a brain tumour, after a series of unexplained seizures. Since then, he has been undergoing radiotherapy and chemotherapy on the tumour in attempt to reduce its size. 
The diagnosis came just weeks before the birth of his second child, Bodhi. The father-of-two also made a special mention to his "babies", saying: "I fight for you every single second of the day". 
Fans and celebrities have also responded to the news in their masses.
One commented: "Amazing news, Tom! You're a true fighter."
Whilst another said: "The best news Tom!!! We are beyond proud of you."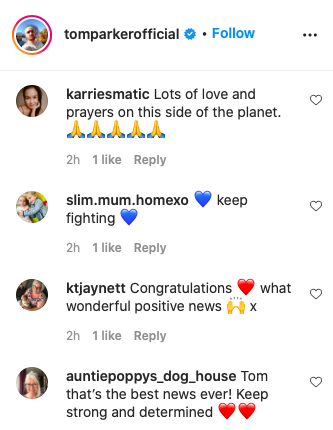 Fellow Wanted bandmate, Max George also rushed to congratulate his friend. He said: "You got this mate… no problem."
Here at The Manc, we're over the moon Tom's treatment is doing its job! Our thoughts remain with him and his family.