News
The 'worst pub in Wigan' has had an incredible transformation
The Swan & Railway has been honoured with a prestigious Historic England award by CAMRA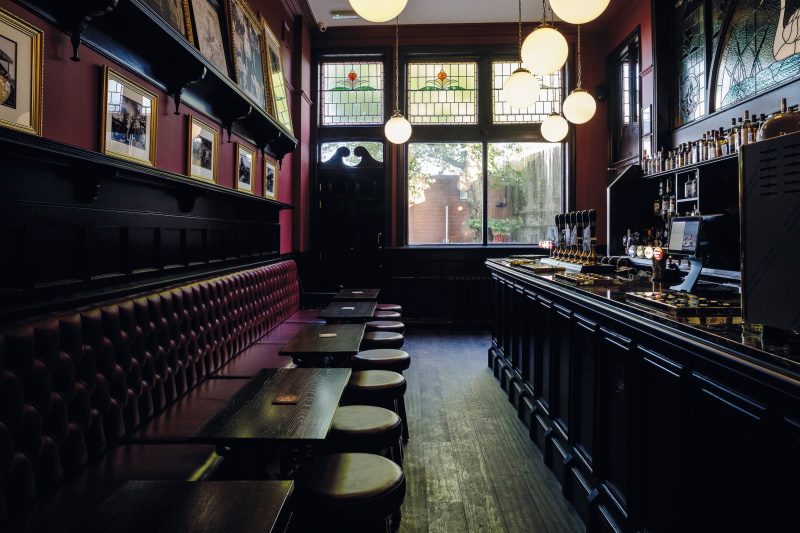 A historic Greater Manchester pub has been recognised with CAMRA's Historic England Conservation Award, having been lovingly restored to its former glory.
The Swan & Railway pub in Wigan was damningly branded as the "worst pub in Wigan" by a punter on TripAdvisor back in 2016 but now, following some extensive repairs by its new landlord, the drinking hole has been given a prestigious award acknowledging its historic importance.
Landlord John Brearley has invested significantly in the property – and now he has been awarded a prestigious award in recognition of the work he has done to improve the historic pub and honour its period features – which range from stunning hand-painted stained glass windows to original Victorian tiling.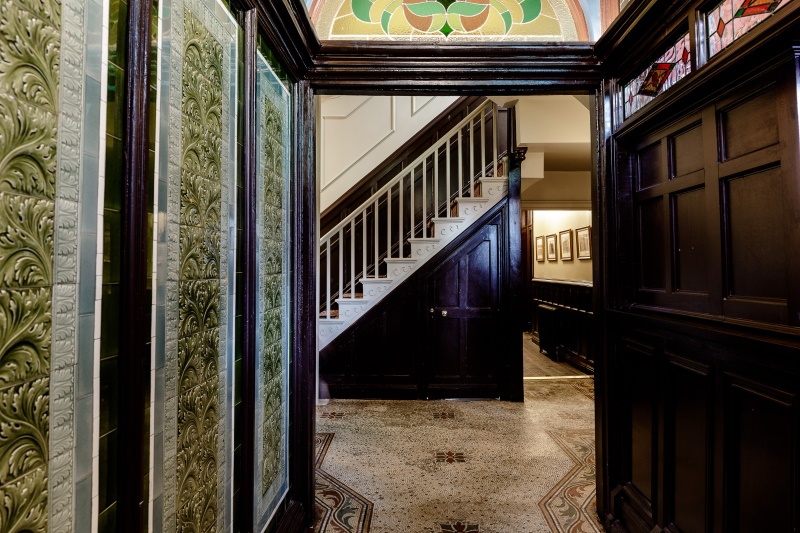 Dating back to 1898, the Swan & Railway suffered a serious fire in 1982 but still retains its late-Victorian footprint today. Grade-II listed in 1995, it was closed for a number of years before being taken on by its current landlord in 2018 and extensively refurbished.
Now, it seems that work has paid off handsomely with CAMRA choosing to honour both pub and landlord in one fell swoop at the belated 2021 pub design awards.
Situated opposite Wigan North Western rail station, the Swan & Railway has now had a new roof fitted and been made waterproof but it still retains its impressive original features – which include foliated glazed wall tiles, a mosaic floor that spells out the name "Swan & Railway Hotel", panelled and stained glass screens and an original settle.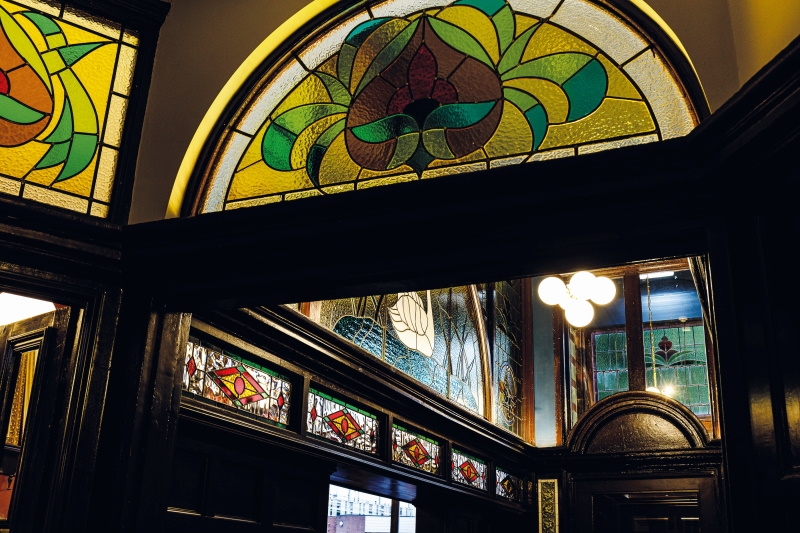 It has also now got some brand new bathrooms, as well as a few new additions to its interior including an impressive new marble top bar counter and all-new soft furnishings.
Speaking to the Manchester Evening News, owner John spoke of his pride at turning the once 'rather sad' building into a 'smart and welcoming place' for punters to enjoy once again.
"We have sought to turn the Swan back to how it would have 'come out of the box' new in its extravagant Victorian heyday, bustling and lively but with corners to relax in and there for everyone to enjoy as a proper pub," he said.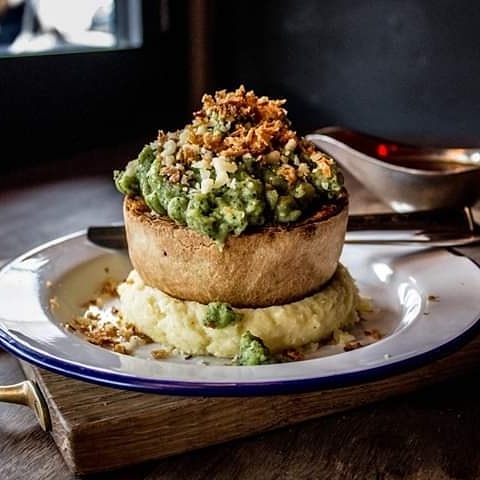 "We hope we've brought you something special as we've sought to turn the pub back to how in would have 'come out of the box' new in its extravagant Victorian heyday," said the pub owners.
"Bustling and lively but with corners to relax in we hope you enjoy it as a proper pub."
On the drinks front, you'll find some top-notch real ales here (it's a CAMRA-awarded pub now, after all) alongside a carefully chosen wine list and a good selection of spirits.
These can be enjoyed in its stunning tiled drinking corridor, alongside some brilliant Pieminister pies from its food menu (this is Wigan, the home of great pies, after all).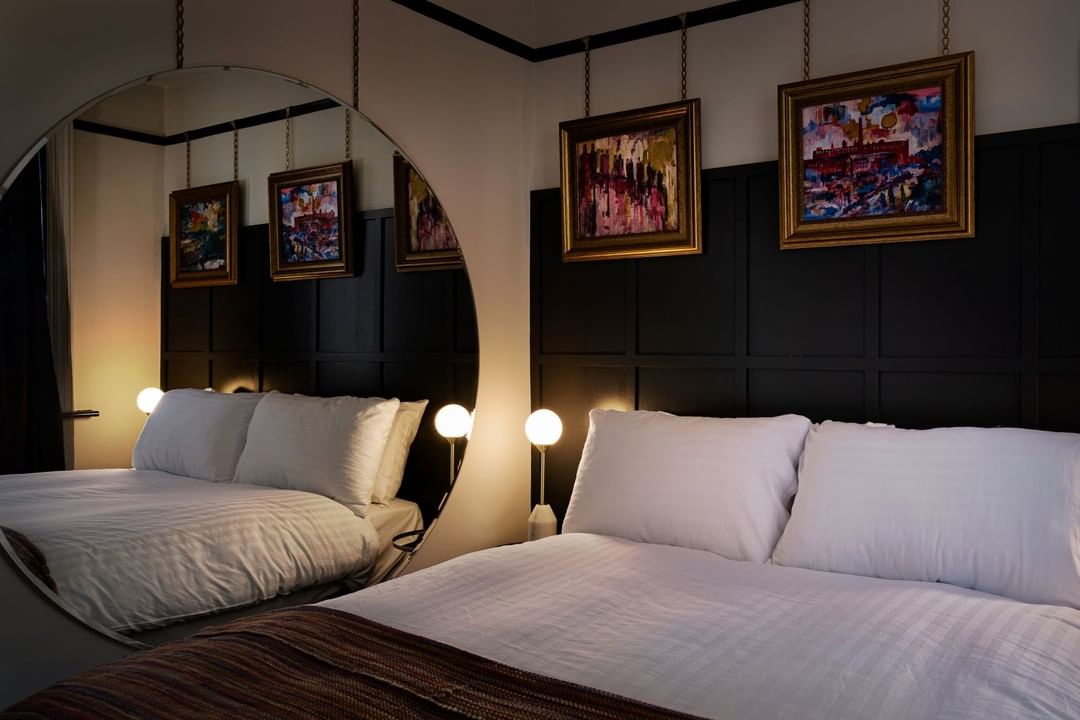 You'll also find some cracking scotch eggs and pork pies on the menu here, plus other pub favourites like sausage rolls, pork scratchings, olives, paninis and flatbreads.
Perfect for whiling away a pleasant afternoon or evening, the Swan also has rooms upstairs for those who'd like to indulge and don't fancy driving home at the end of the night.
You can find The Swan and Railway pub at 80 Wallgate, Wigan WN1 1BA. To see the full menus and find out more, head over to the pub's website here.
Feature image – The Swan & Railway.