News
Afflecks institution puts out appeal to help find thieves who stole £20,000 worth of Pokémon cards
They literally walked in and walked straight out with thousands of rare and highly valuable cards.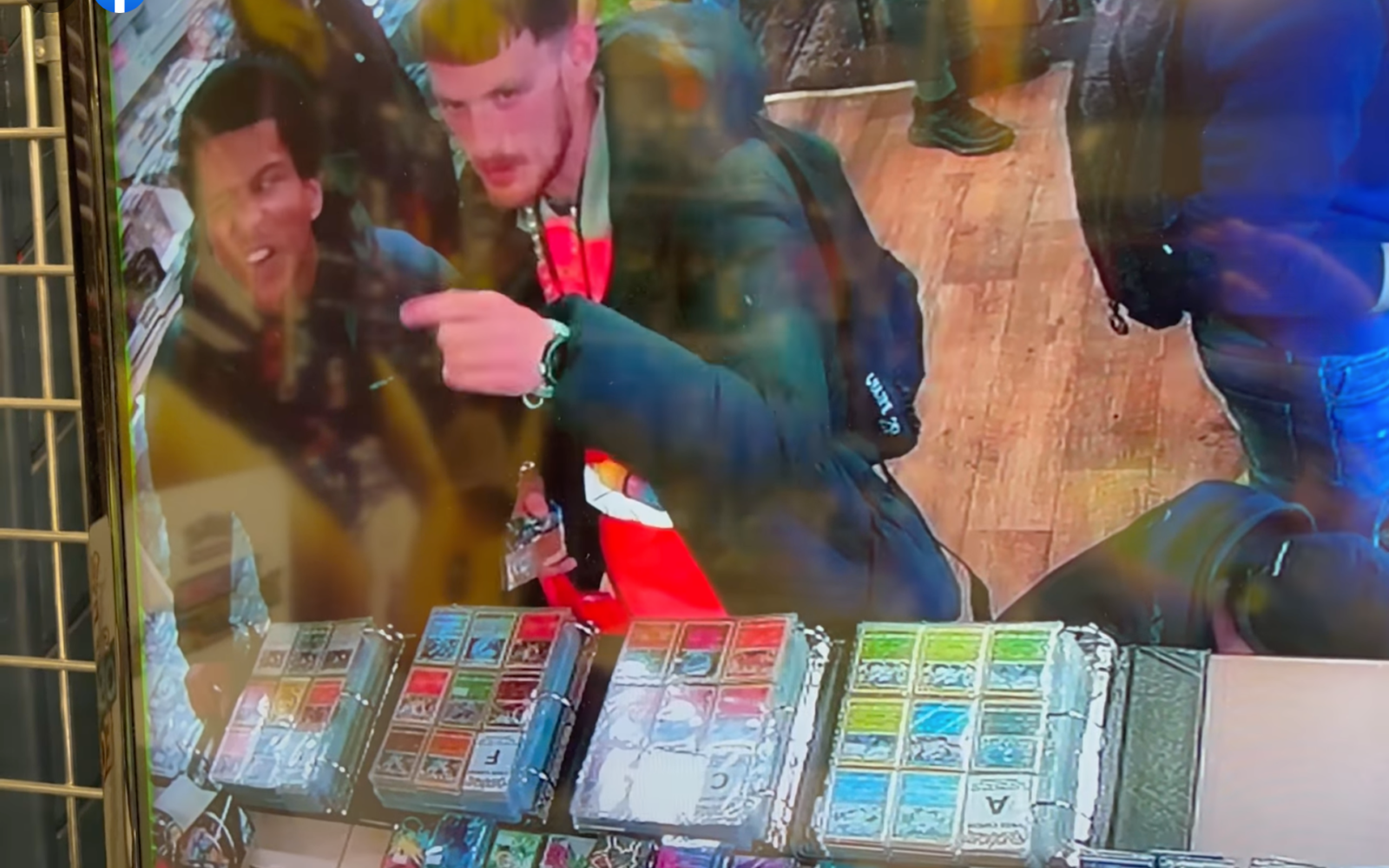 Collectors shop Card Empire has issued an appeal to help find two men who stole over £20,000 worth of Pokémon cards from the premises last week.
An Afflecks institution since 2005, the collectors shop that specialises in Yu-Gi-Oh! and Pokémon memorabilia had an estimated £20k worth of cards nicked from their shop situated on the first floor of the popular indoor market and emporium.
Card Empire has two other locations across the UK, one in Stockport and another in Liverpool, but it was their Manchester city centre site that was hit by two individuals who simply walked in and walked out with the expensive collection of cards whilst the staff were bust with customers.
The owners shared multiple CCTV videos of the large box of 4000 cards being swiped from the desk on 17 May at around 3:30pm.
Card Empire is now asking anyone with information or who might recognise the two individuals to come forward and help them recover the stolen cards.
Writing in the Facebook post, store manager Anthony said that "the police have been informed, and because of the value of the cards it is being treated as a burglary by the police which will result in prison sentences.
"I'd like everyone to take a look and see if you know who these two are. They are clearly working together. We of course would like to get our property back but any information identifying these two would be much appreciated."
He then went on to add: "To the thieves, you have 7 days to return the box before I make it my mission to see you behind bars." The appeal from the store has even led other members from the international Pokémon community, with US YouTube content creator Rattle Pokemon sharing the following video:
Read more:
The video above was also shared on the r/manchester subreddit too, with the comments section full of people full of sympathy for the family-run business.
If you happen to recognise the two suspects, you can get in touch with Card Empire directly via their website, through their social media or by calling 07982 232437.
You can contact the police directly by calling 101 to help report any information related to the crime.
For all the latest news, events and goings on in Greater Manchester, subscribe to The Manc newsletter HERE.
Featured Image — Card Empire (via Facebook)