Sport
Man United and Man City fans to be allocated 'separate service stations' for the FA Cup final
Safety is being placed as the utmost priority ahead the challenging day for travelling fans.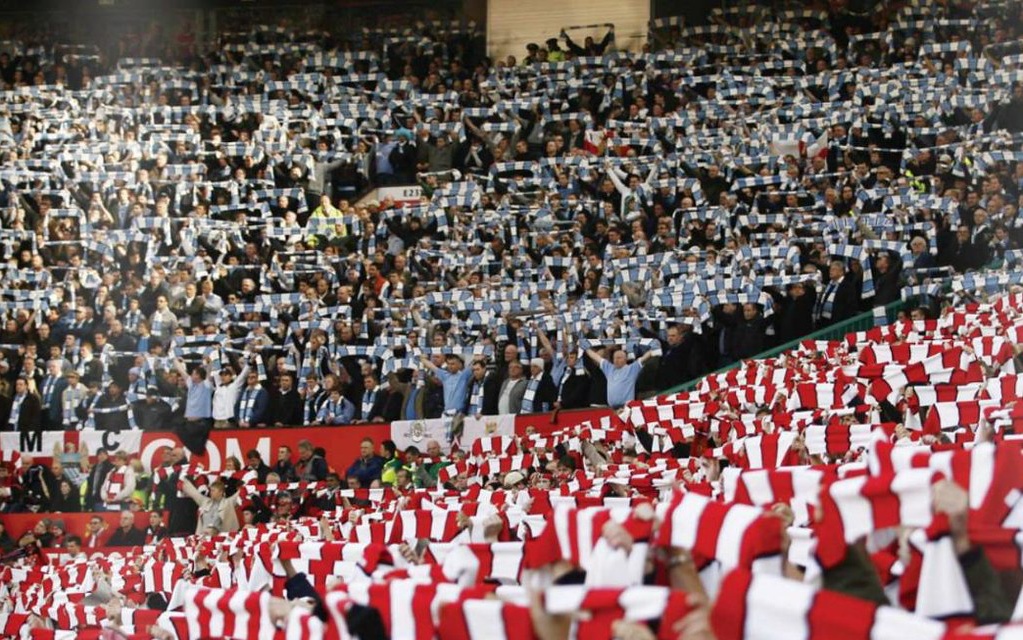 With the FA Cup final on the horizon, most Man United and Man City fans have already made their travel plans for the big fixture, but some reports are suggesting that there will be huge efforts to keep them apart on the way down to Wembley, including "separate service stations" for supporters.
As first reported by MailSport and since verified by The Athletic, it is said that as part of a massive police operation to keep clashing to a minimum in the first-ever Manchester Derby FA Cup final, there will be significant security measures carried out along the route from 0161 down to London.
Given the ongoing train strikes which are set to take place not only on the day of the final (3 June) but on the 31 May and the Saturday before, the majority of fans will now be getting coaches down to Wembley, with both United and City, as well as associated supporters groups helping arrange group travel.
Even the FA themselves have had to put on extra 120 coaches from Manchester to help meet the demand for the 90,000 sellout crowd. However, with that many fans from both sides of the all heading in one direction, the challenge is going to be keeping them apart.
Read more:
According to journalist Laurie Whitwell, not only have travel authorities as well as both the Greater Manchester and London Metropolitan Police services advised on designated travel routes for convoys of supporters from both clubs, but onboard 'red' and 'blue' coaches have been designated separate service stations too.
Moreover, stopping points that have been considered as "at the highest risk of disorder" and other potential sites for hooliganism have also been flagged, with an increased police presence being deployed across London.
Police already had the kick-off time for the historic all-Manchester FA Cup final moved ahead to 3pm for the first time since the teams last met in the semis in 2011, not only to allow fans more time to travel back from the game (even more crucial now with the strikes) but to again reduce the risk of rival fans clashing as they did back then.
For anyone who is travelling down to Wembley, we hope your enjoy the game but, first and foremost, we urge you to be cautious, stay safe and look after each other.
For all the latest news, events and goings on in Greater Manchester, subscribe to The Manc newsletter HERE.
Featured Image — Wikimedia Commons/Dunk/EDDIE (via Flickr)