News
This is why Andy Burnham met the Pope and gave him a Manchester United shirt
It's not as bizarre as it initially seems.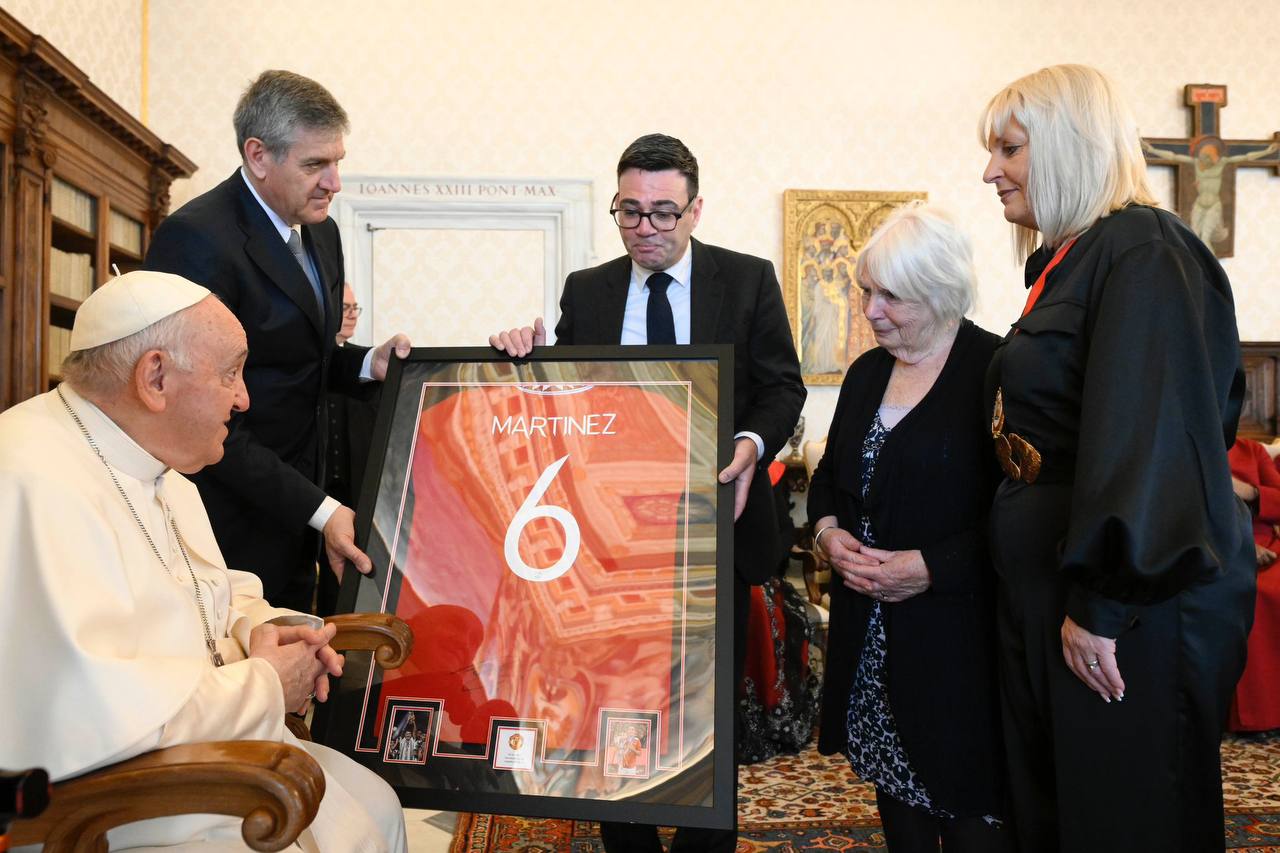 In what was one of the more bizarre things to happen yesterday, Andy Burnham met the Pope and gave him a Manchester United shirt.
And people were, understandably, quite puzzled by the whole thing.
It goes without saying that if you were one of several thousand people who saw the now-viral pictures of the Mayor of Greater Manchester meeting the head of the worldwide Catholic Church yesterday in the Vatican, then it's only natural you'd probably questioning as to why.
Especially when you throw into the mix the fact the Pope was also given a signed and framed Manchester United shirt of Argentinian defender Lisandro Martínez as a gift.
But despite the public confusion, there was actually a very good reason as to why Andy Burnham was joined by several of Greater Manchester's other civic leaders and members of the faith community as he met Pope Francis in the Vatican City yesterday – and it was all to pledge a commitment to tackling climate change ahead of Earth Day 2023.
Burnham and the other leaders were given the chance to discuss with the Pope how Greater Manchester is making efforts to tackle the climate crisis.
They then also made a formal commitment in his presence on the action they pledge to take in future.
The group was led by Bishop of Salford John Arnold and Dean of Manchester Rogers Govender, and as well as Burnham, was also made up of the Lord Mayor of Manchester Donna Ludford, Bishop of Manchester David Walker, Gorton MP Mohammed Afzal Kahn, and Chair of the Manchester Climate Change Partnership Mike Wilton.
City Centre Methodist Minister Reverend Ian Rutherford, Rabbi Robyn Ashworth Steen from the Manchester Reform Synagogue, environmental officers from both the Diocese of Manchester and Salford, and members of the Sikh and Hindu communities also attended.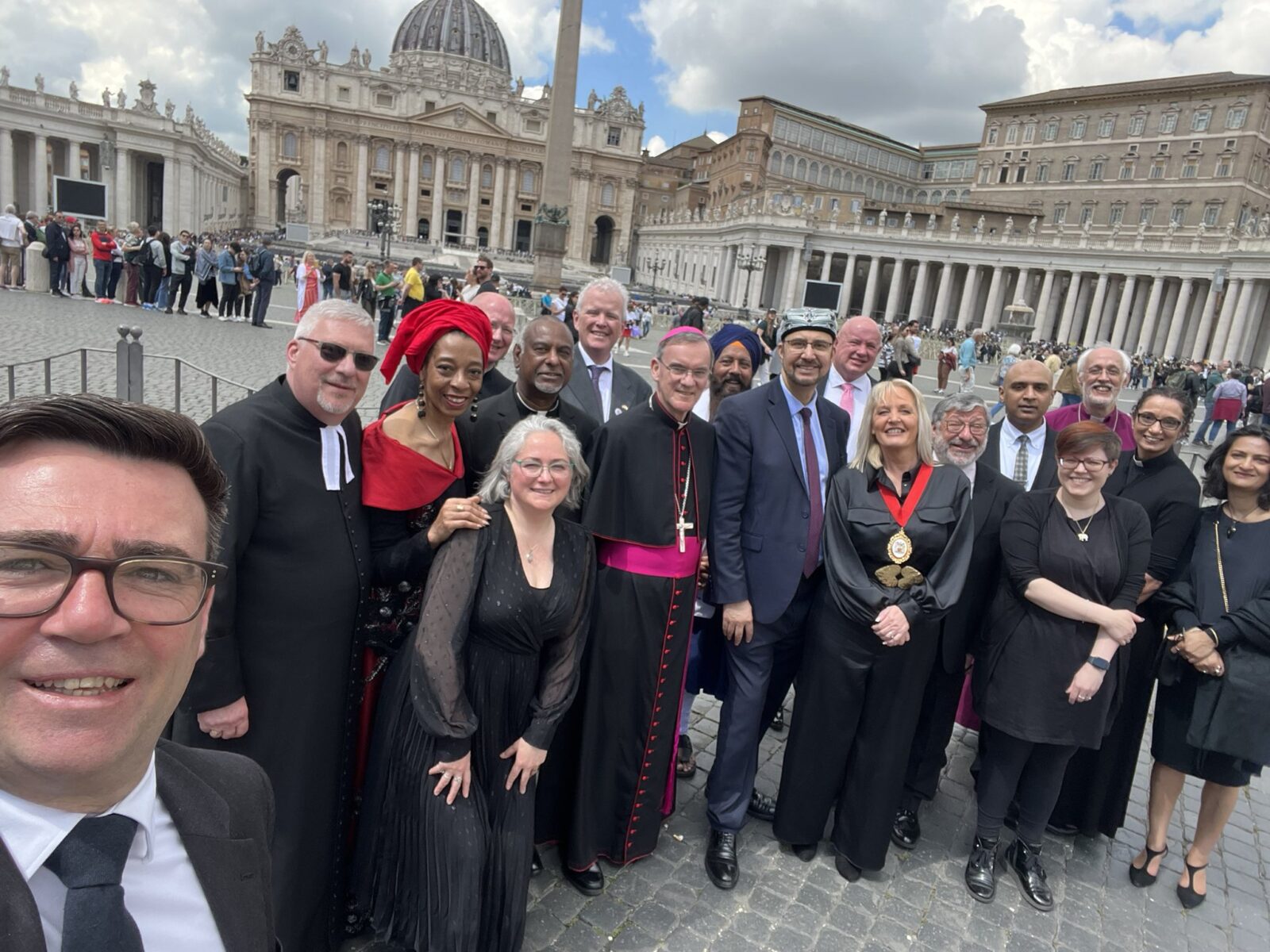 "This is the first time that all the faith leaders of Greater Manchester have come together with civic leaders to agree our pledge for a greener Greater Manchester region," Mayor Andy Burnham explained after the meeting yesterday,
"It will give me great pride to be at The Vatican to witness the historic moment our faith and civic leaders make our commitment to the Holy Father."
Although the reason as to why he was given a signed Manchester United shirt as a gift hasn't exactly been confirmed, the fact Pope Francis is also from Argentina just like Lisandro Martínez, this does give some context.
Martínez said of the meeting on Twitter: "Thanks to Manchester United and Andy Burnham for giving my shirt to His Holiness Pope Francis, for whom I feel great respect and enormous pride as an Argentine."
Read more:
He was apparently also given a Manchester City shirt as well, probably for a bit of equal representation, although this detail didn't go quite as viral, and it hasn't been confirmed which player's name was on the back of the shirt.
Featured Image – Manchester Cathedral