News
Andy Burnham wants to help more girls get into football
The Lionesses showed millions of young girls what they could achieve in sport this past summer.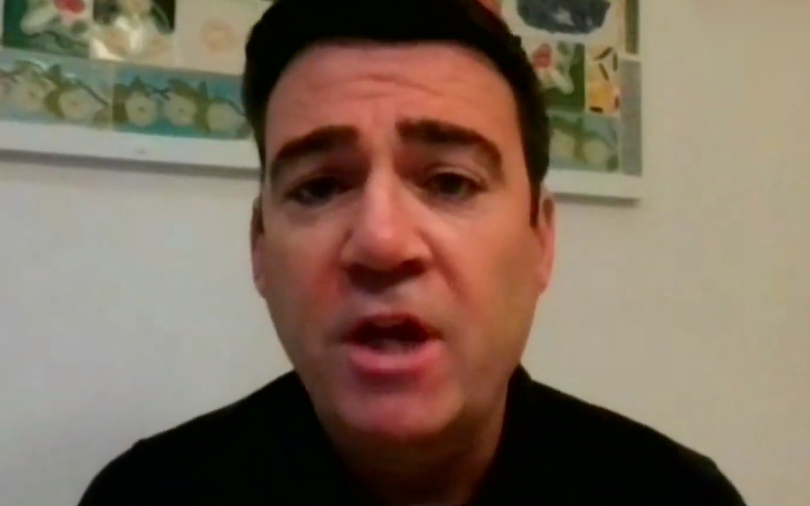 Andy Burnham has urged schools to do more to encourage young girls to get into football.
The Greater Manchester Mayor was speaking to Sky News' Kay Burley on Thursday, 8 December as he discussed the importance of promoting more women in football and sport, in general.
Burnham said that himself, the FA and notable women's football advocates like former keeper Karen Bardsley are "determined" to make sure the buzz following the Women's Euros isn't just a flash in the pan.
With the England men's team currently trying to replicate the Lionesses' success as they prepare for the quarter-final of the 2022 World Cup, he went on to emphasise the lasting memories football can create on a global scale.
The Mayor went on to say that with the help of schools across the UK, they hope to "make sure that the success the Lionesses had in the summer becomes a permanent legacy", imploring schools, the sporting community and the nation at large "not let those summer memories fade".
Insisting that he already feels the heroics of Euro 2022 have already had an impact when it comes to inspiring more girls to get into football.
He said that the uptake among "women in football" since the tournament has been "amazing" but warned educators and parents not to "leave it to chance" and provide the support to make "real change".
Read more:
As well as looking to help more girls get into football, Burnham continues to drive other regional and national campaigns like his 'A Bed Every Night' scheme.
Having previously raised money through playing in charity football games himself, he has now turned his hand to the decks, supporting homeless charities by moonlighting as DJ Andy Burnham.
Here he is MCing alongside Deputy Labour leader Angela Rayner and Liverpool Mayor Steve Rotherham:
For all the latest news, events and goings on in Greater Manchester, subscribe to The Manc newsletter HERE.
Featured Image — Andy Burnham (via Instagram/Sky News)/Lionesses (via Twitter)